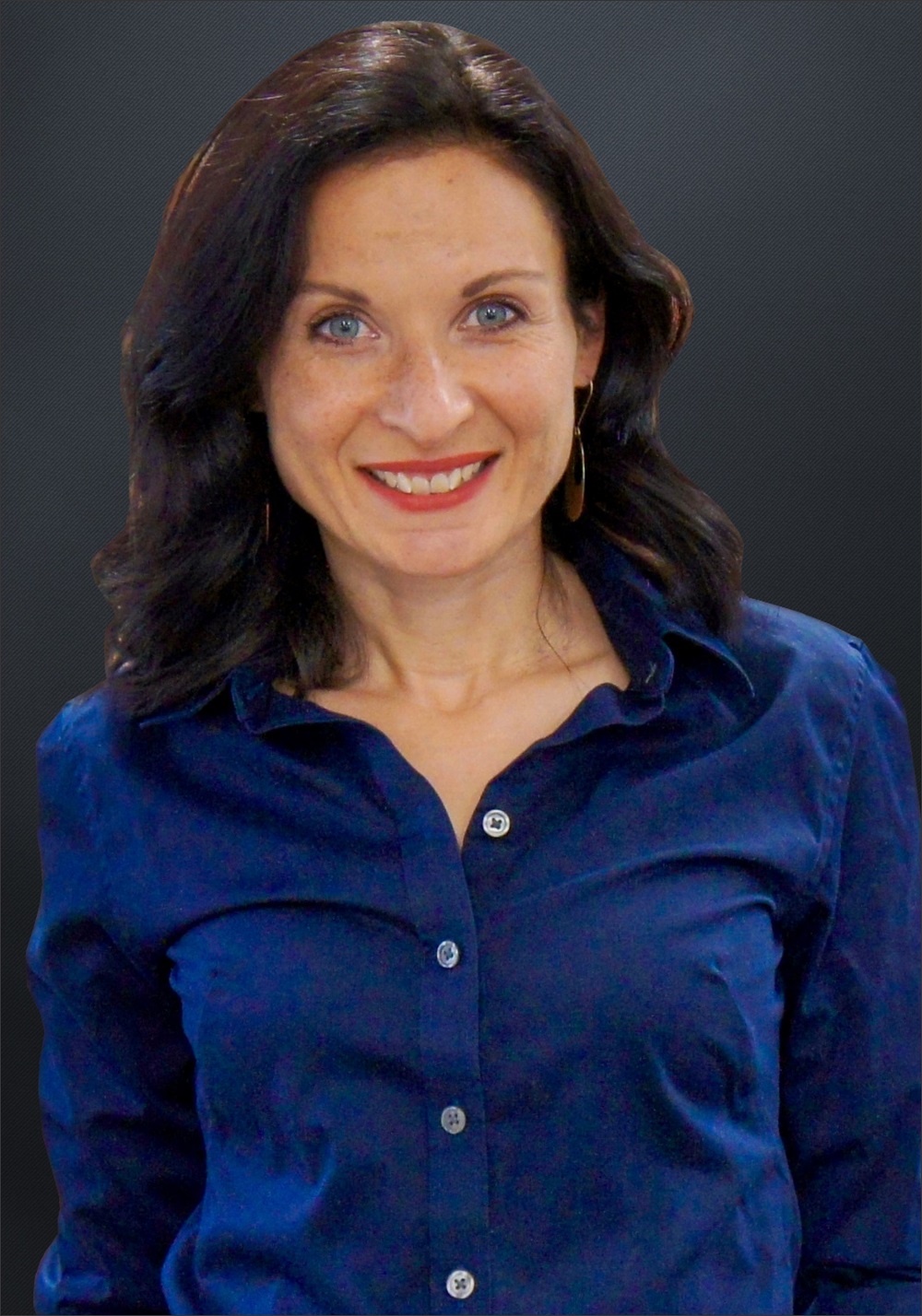 Educator, consultant, humanitarian and keynote speaker
Carla Cuglietta is a Canadian educator, consultant, humanitarian, leadership and keynote speaker who has been involved in global projects for over 20 years. Carla Cuglietta weaves physical, intellectual and spiritual development to engage students in activities that balance skill and character development that benefits themselves and the community.
Expertise in
Diversity and Inclusion
Employee Management
Leadership
Personal Development & Growth
Resilience & Adversity
Speaker Types
Career Development
Community Development
Conference Keynote
Education & Teachers
Gender Equality
Inspirational
Women of Influence
CARLA CUGLIETTA BIOGRAPHY
Carla Cuglietta helps people see possibilities for a better path through leadership. She is a Canadian born educator, consultant, humanitarian and keynote speaker.
Over the last 20 years Carla Cuglietta has been involved in global projects in India, Sierra Leone, Uganda, Mexico and China. Carla Cuglietta has worked with Ministries of Education, major organizations, communities and schools in the area of leadership and engagement. 
Carla Cuglietta is the Executive Director and Co-founder of YoungLeaders.World, an international non-profit organization with the aim to help young people understand that leadership is a mindset, not a status, and that mindset is possible for all.  To date, she has trained over 11,000 people worldwide on how to navigate their life through personal leadership and spoken to tens of thousands more. 
Carla Cuglietta has been awarded the Canadian Prime Minister's Certificate of Achievement and the University of Alberta Alumni of Distinction for her work in engaging youth in Canada. In addition, Carla Cuglietta has been awarded the YWCA Woman of Distinction and the Lions Club International Humanitarian Award for her leadership and humanitarian work around the world.  
Leadership is a Mindset, Not a Status
A leadership mindset changes everything. It allows us to set a new direction for our lives, then challenges us to find a way of getting there. Carla's life has been dedicated to exploring this mindset, learning from some of the world's most extraordinary leaders. 

Carla Cuglietta will share powerful stories of leadership and resilience from her work in the urban slums of India, the rural villages of Sierra Leone, Mexico, Uganda, China as well as the challenging realities of Canadian life. Stories of people moving forward into greatness when difficulties in their journey should have knocked them off track. 

This emotional and engaging talk will provide you with a clear understanding that developing a leadership mindset can be the single most important decision you ever make. Difficult situations in life will come, but you always have a choice; you can either lead life, or let life lead you. So, you lead. 

Keynote Presentation
Leading Next-Gen - What Every Organization Needs to Know
One of the single biggest factors shaping the future success of our organizations is how we lead and engage our employees. Since 2016, millennials and gen-z now are the largest groups in our workforce. But do we know how to lead this new and unique demographic of people?  Within her role as Executive Director of YoungLeaders.World

Carla Cuglietta recently completed a year of dedicated exploration and research across 12 countries to better understand how to prepare our young people for a fast-changing world of work. Carla will share research that will demonstrate how and why communities and workplaces have changed in the last 5 years and as a result, how we can be better leaders. 

Join Carla Cuglietta as she offers clear research, practical tools and thinking she has gathered through working with thousands of youth. Find out how to better lead the young people in your workforce or community. Come with your questions. Leave motivated. 

Keynote Presentation
Women Leading Change
Over the last 20 years, Carla has traveled around the world to learn from extraordinary leaders, most of them women. These women understood that leadership is a mindset not a status, and as a result were able to create incredible change for themselves and their community through grassroots movements. 

Carla Cuglietta will share stories from Sierra Leone, India and Mexico that are both emotional and incredibly inspirational.  This session is packed with important leadership lessons.  You will leave with a clear understanding of the power and impact of women in leadership, how to set your own leadership vision and how you can affect positive change for those around you.  

Keynote Presentation
Personal Leadership is the Way Forward
For many students, the future feels scary. The world is changing fast; anxiety levels are skyrocketing, engagement levels are dropping, and we don't know what type of jobs will be available when our students graduate. What the future will look like is uncertain, but it does not need to feel bleak.

Carla Cuglietta has spent the past year in 12 different countries, learning about engagement, career preparedness, and researching steps people are taking to create a great life in the face of so many challenges and uncertainty. 

Carla will share her findings and explain why we must shift to balance our focus between academics to leadership and character building with our youth. Leave with valuable research and curated advice from around the world to prepare your students for a future that holds so many changes and unknowns.  

Keynote Presentation
Carla was amazing, organized, engaged, prepared and knowledgeable. She was very accommodating of our needs and delivered! I left appreciating the importance of engaging youth and I was motivated to do more.
Carla is an engaging speaker who does not speak from the heart but rather from her DNA. Her passion for what she does is part of every fiber in her body. It's not the facts but rather the stories that Carla is able to share that make her a great speaker. Carla connects with the people she works with and then shares that connection with those around her. Carla truly walks the talk.
Carla Cuglietta is an outstanding speaker. She not only captivates a room she brings it to life! Her personal stories and experiences are unique, allowing her to be able to motivate and inspire diverse groups of people.
Carla Cuglietta CAN DELIVER CUSTOMIZED PRESENTATIONS WITHIN THE FOLLOWING AREAS OF EXPERTISE & TOPIC THEMES
Expertise in
Diversity and Inclusion
Employee Management
Leadership
Personal Development & Growth
Resilience & Adversity
Speaker Types
Career Development
Community Development
Conference Keynote
Education & Teachers
Gender Equality
Inspirational
Women of Influence
Youth Leadership & Students
FAQs ON BOOKING Carla Cuglietta
Carla Cuglietta keynote speaker is an expert presenter and has a wide range of experience speaking to a wide variety of audiences and organizations. Carla Cuglietta delivers keynotes, workshops & training sessions. They may also host or emcee events. Hire Carla Cuglietta from , Alberta for your event to inspire the audience to take action and make change in their work and their lives. Your workplace will benefit from our keynote speaker and their keynote talks and speeches will shift the mindsets or behaviours for the audience members in Canada. 
Interested in Booking Carla Cuglietta for an event?
Are you looking to hire Carla Cuglietta for your event? Carla Cuglietta , Alberta is a dynamic and engaging speaker that offers audiences researched content paired with expertise and a dynamic speaking ability. Carla Cuglietta is also a Canadian corporate consultant and coach and facilitates workshops and training sessions for a corporate audience. Carla Cuglietta is an expert keynote presenter and speaks on wide variety of topics. Hiring a great speaker for your event is important and working with a thought leader like Carla Cuglietta from Speakers Canada's roster will engage audiences into the content of the presentation to bring awareness and a fresh perspective for their approach to their work and their lives. Book Carla Cuglietta to educate, motivate and activate the audience through an interactive and entertaining presentation at corporate meetings and gatherings.
Known as a popular key note speaker in Canada, Carla Cuglietta creates life changing experiences for the participants with practical insights and strategic advice they can implement right after the session. Working with a one our leading expert speaker like Carla Cuglietta from , Alberta offers organizations a fresh perspective to assist the people of the organization. No matter if it is a government, association, or business crowd, Carla Cuglietta is a perfect speaker for your event. Through unique practical insights for trending topics and years experience speaking to different organizations, Carla Cuglietta focuses on changing individuals to make better decisions at work and their lives. No matter if you are holding an in person or virtual event, having an influential speaker such as Carla Cuglietta will engage, motivate, and activate the audience to make a change in their lives and inspire action for results to meet organizational goals. Your workforce will benefit from Carla Cuglietta's presentations and speeches, with measurable results set to shift the people of the organization and core direction of the company. Book Carla Cuglietta speaker for your annual general meeting, conference, summit, or convention in Canada.
HOW MUCH DOES IT COST TO BOOK Carla Cuglietta FOR A VIRTUAL OR KEYNOTE PRESENTATION?
Carla Cuglietta is an expert professional key note speaker with a lot of experience speaking and delivering engaging talks to organizations and audiences in Canada. Each of Speaker Bureau Canada's talent have different ways to assess their fees, and Carla Cuglietta speaker fee ranges depending on the size of the audience, event format (in person or virtual), event location, and if the organization booking them is a non profit, association, government department/government agency or business/corporation. The speakers we work with are flexible with their fees, and it is important for us to learn more about your event before we approach them, as it is our role to work for you, and to help you find a speaker within budget. 
Please contact Speakers Bureau of Canada and provide us with your event details so that we can contact Carla Cuglietta to check availability or confirm the pricing and associated costs to hire a great speaker like Carla Cuglietta for your event. As Carla Cuglietta's agent and as a Canadian top speaker bureau and talent agency for speakers, we are able to propose each event opportunity from each host organization's behalf to try to help you get in touch with Carla Cuglietta and confirm them for your in person or online meeting/event. We can also provide and advise on the booking process and potentially negotiate their fee. Speakers Canada is a client focused speaker agency, and we work for you in finding good speakers for your team meetings and booking processes.
DISCLAIMER:
Speakers Bureau Canada assists companies and event planning teams seeking to hire talent like Carla Cuglietta for speaking engagements, virtual meetings, conference appearances, training sessions and workshops facilitations. Our Canadian speakers bureau does not claim to exclusively represent Carla Cuglietta, however they are represented by Speakers Canada, and we work with them closely for their Canadian speaking opportunities and bookings. As Canada's top speaker bureau, we represent Canadian motivational keynote speakers and professional guest speakers that will be available on your upcoming events date and location that are withing the budget. Our talented bureau speaker booking agency can help find business speakers or celebrity speakers that aligns with each organization, audience, event theme and the topic themes you hope for the speaker to address in their presentation. 
When SBC receives a request to book Carla Cuglietta we provide you with their speaker fees, travel costs and check their schedules. We work closely with the host organization's event planning team and the speaker to handle the logistics and to relay or negotiate associated costs. Our talented team members then will work with our talent directly or their agent/manager/assistant to confirm the Canadian speaker fee and travel expenses, so that event planning teams can receive an official quote for the speaker appearing at the event. Speaker fees and travel costs vary per speaker and our role is to contact Carla Cuglietta about your event, after we have connected with the event organizers to learn all the event details and/or conference program. Each booking request is unique since session durations and audience sizes can vary which may affect the speaker's fees. If you are looking to hire Carla Cuglietta, we recommend filling out the booking request form so a booking agent from Speakers Bureau Canada can get in touch with our talent to help you coordinate with your team to engage the speaker for a successful event.
Speakers Similar to Carla Cuglietta
Contact 
SPEAKERS BUREAU OF CANADA