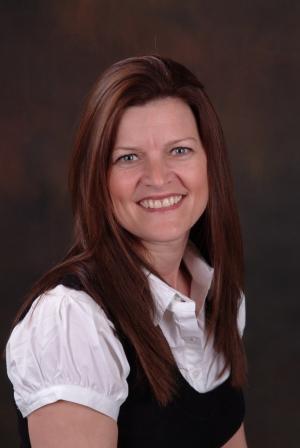 Mental Health, Education and Parenting Expert
Travels From:
Edmonton, Alberta
Dyan Eybergen is a Certified Parent Coach, Registered Nurse, and mental health specialist who delves into children's perspectives on various situations. Dyan Eybergen is also a trained Lego therapist and an award-winning author recognized for her common-sense, child-focused strategies that help to develop moral character and strengthen family relationships.
Expertise in
Communications
Mental Health & Mental Wellness
Personal Development & Growth
Team Building & Teamwork
Speaker Types
Conference Keynote
Education & Teachers
Family & Parenting
Guest Panelist & Guided Q&A
Healthcare
Lifestyle & Health
DYAN EYBERGEN BIOGRAPHY
Dyan Eybergen is a passionate and dynamic speaker. She easily engages her audience with confidence and humour. She delivers inspiring keynotes, workshops, and seminars that help build healthier creative individuals and stronger families. Dyan speaks from science and institution. Furthermore, she is knowledgeable and up-to-date on relevant mental health studies relating to parenting, childcare, education, and the health care of children. She can improve the mental health of an entire school or classroom.
Dyan Eybergen speaks authoritatively on a variety of child education topics. As a result, her Intuitive Parenting presentations have been heard by thousands of parents, hundreds of teachers, and childcare workers across Canada. She is popular at teacher and childcare services conferences. Dyan Eybergen is also a certified teamwork and collaboration presenter on Lego Serious Play. She is a Certified Parent Coach and mental health specialist sought out by numerous organizations for her expertise.
Dyan Eybergen is also a Creativity Expert. She provides insights on how life success and art are inextricably connected. Using strategic proven therapeutic techniques and the principles of the law of attraction, participants discover how to unblock and revive their creative selves in contrast to what is valued within today's workplace. Creativity is what makes artists, teachers, managers, and business owners thrive. Dyan facilitates an eagerness to apply the lessons learned for Creativity. Dyan will inspire audience members how to become more creative and encourage others to be the same.
Dyan Eybergen is an award-winning author and won silver in the Mom's Choice Awards for her book Out of the Mouths of Babes. As a result of her research, her child-focused strategies for developing moral character to strengthen family relationships are in high demand across Canada. Because of her expertise and diverse knowledge, Dyan appears monthly on CTV Edmonton Morning Live. Dyan Eybergen received an undergraduate degree in the study of Psychology from the University of Waterloo; a diploma in Health Sciences from Cambrian College and an Advanced Studies in Mental Health Certificate from Mount Royal University.
Intuitive Teaching and Parenting - Child Emancipation
Dyan Eybergen is imminently qualified in matters relating to parenting and childcare and development. Her award-winning book, Out of the Mouth of Babes, was just the beginning and launched her successful career in public speaking.

There are no "quick-fix" solutions to parenting or dealing with behavioural issues in school, at home, or in daycare. However, through the awakening of intuition and the customizing of parenting/teaching/child care strategies to meet the needs of individual children/teachers/parents/child care workers will learn motivating and creative ways to strengthen relationships improve communication and deal with conflict and difficult children. Dyan can gear this workshop to empower participants to deal with any childhood group – from pre-schoolers to grade 12.

Dyan offers teachers, parents, and childcare workers practical ideas focusing on the "adult-child" relationship as one whole. Every parent/teacher/child care worker needs basic knowledge of child development and psychology to form realistic expectations for any child and to support a child's healthy growth. Dyan's workshop provides parents/teachers/childcare workers with valuable insight on how to recognize and nurture self-esteem, cooperation, moral awareness, independent thinking, responsibility, and problem-solving.

Dyan helps /teachers/parents/childcare workers find useful approaches to dealing with parenting/teaching/childcare challenges based on the needs and personalities of individual children and adolescents. Intuitive Teaching and Parenting: Child Emancipation is a highly interactive workshop. Dyan will tailor the workshop to meet the objectives of your group according to their level of interaction and affiliation with children and adolescents.

Virtual Presentation

Keynote Presentation

Workshop Session

Half Day Training

Full Day Training
Discipline in the Classroom
In today's world, students and parents have different expectations. Students seem bolder than ever and parents seem to be more and more involved in the everyday activities of their children. Many parents and students no longer comply with rules and guidelines set by teachers. It is increasingly difficult to maintain Discipline in the Classroom.

Dyan Eybergen is an expert on discipline. She has led several classroom management teacher-training programs for schoolteachers. Dyan's Discipline in the Classroom is particularly useful to Elementary and Junior High School Teachers. It is designed to fit within the workshop time frame of teacher conventions; however, Dyan also delivers daylong seminars/workshops for schools and school boards when requested.

Virtual Presentation

Keynote Presentation

Workshop Session

Half Day Training

Full Day Training
Mental Health in The Classroom and in Schools - Schools are the optimal setting for mental health promotion and behavioural management
Schools provide the best setting where the greatest number of children and youth can be accessed and supported in the quest for mental health.

Current research demonstrates that mental wellbeing is important to healthy social and emotional development of students. It enhances learning that leads to school achievement. It also supports social wellbeing, self-confidence, and career success. Research shows that there is a significant correlation between mental health and student development.

Schools play a distinctive role in the promotion of positive mental health and the management of existing mental health issues such as ADHD and anxiety. Within the school context, educators and health professionals collaborate to establish protective factors that contribute to the social-emotional growth of children and youth and decrease specific risk factors and stigmas that impede psychosocial development.

Virtual Presentation

Keynote Presentation

Workshop Session

Half Day Training

Full Day Training
LEGO SERIOUS PLAY - A play-based problem solving and communication technique for helping groups become more effective!
Dyan Eybergen is a certified facilitator for LEGO SERIOUS PLAY (LSP). Dyan studied the system in Boston and is accredited by the Rasmussen Consulting Company of Denmark. Dyan is one of the first accredited members in Alberta and Saskatchewan and Manitoba.

LPS can apply to corporations, organizations, government agencies, relationships, families, bullying situations, and schools. It is a proven method to help teamwork, stimulate creativity, and work effectiveness. Play is the medium. "You can learn more about a person in an hour of play than you can from a lifetime of conversation".

LSP draws upon extensive research from the fields of business, psychology, and organization development. LEGO SERIOUS PLAY is an innovative and experiential process designed to enhance innovation and business performance. Based on research that shows that this type of hands-on, minds-on learning produces a deeper, more meaningful understanding of the world and its possibilities, LEGO® SERIOUS PLAY® deepens the reflection process and supports an effective dialogue for everyone in the organization. It builds on everyone's participation and education.

Are you seeking to reveal impactful insights? Can your group improve decision-making? Find hidden opportunities. Stimulate entrepreneurship and intrapreneurship. Improve project leadership. Reveal hidden issues. Clarify values, roles, and identities. Integrate working teams. Resolve conflicts. Integrate diverse cultures.

Here is how LSP works… Dyan supplies the Lego® kits. Participants build three-dimensional models using LEGO® bricks in response to questions on individual identity, group/team identity, connections to other team/group members, and successful team/group behavior.

The LEGO SERIOUS PLAY, process comprises:
Step One: Pose a Pertinent Question for the Group
Step Two: Construction
Step Three: Sharing
Step Four: Reflection
Step Five: Dyan's Comprehensive Wrap up

Once a model is built, participants give it meaning and create stories around the model. The culmination of this process is the development of a set of guiding principles that allows a group/team to evaluate existing options and identify new ones, even when faced with tight constraints, complex situations, and unfamiliar territory. Allowing each member to contribute and express him/herself results in a more sustainable change and in a faster and more effective way of identifying and accomplishing goals.

Dyan's comprehensive wrap-up provides insights into the next steps in one or more of the seven core processes and guiding principles for going forward as a group.

Virtual Presentation

Keynote Presentation

Workshop Session

Half Day Training

Full Day Training
Discover Your Creativity Within
Dyan Eybergen will take you on an incredible journey toward believing in yourself. Come take the leap of faith and Discover Your Creativity Within. "There is a universe full of possibilities—a plethora of dreams—just waiting to be asked to help you make your desires come true."

All people possess the ability to be creative. The question is how to uncover it in ourselves if we have lost touch with our creative selves. It is hidden beneath the bills, housework, work deadlines, and humdrum, day-to-day commitments.

Do audience members acknowledge creativity when it happens? How do we recognize it? How do we access it? How do we improve our creative choices: the way we think, feel, dress, decorate our homes, conduct ourselves in meetings, choose books to read, admire artwork, and listen to music?

Dyan's keynote and/or her workshop Creativity, puts people in touch and at ease with the power of their own creative forces. She encourages the creative expression of her audience members and participants. She will inspire creative behaviors that are positive to the growth of individuals and organizations.

Creativity follows six principles on a journey that guides and helps each of us emancipate and blossom into our unique creative selves:

Simplicity – where we put thoughts of lack behind us. By clearing out the clutter in our lives, we begin to see how fortunate we are to possess what we already have. The simpler we make our lives, the more abundant they become. Simplicity gives way to…
Gratitude – as we start to do a mental inventory of how blessed we are, we affirm the positive in our lives. Gratitude brings with it a sense of…
Worth – where we believe that we are deserving of having a good life; one that is rich in creativity. Feeling worthy enlightens us to beauty within…
Imagery – where we no longer take our everyday environment for granted. We begin to see beauty all around us and it inspires our creative juices. Imagery lends itself to…
Clarity – where we begin to understand that life and art are inextricably intertwined, that our creativity brings us fulfillment and when we are fulfilled, we live more prosperous lives. Finally, clarity introduces us to…
Creativity – where we carve out our dreams and explore ways of achieving them

Each of these creative principles will be processed through a variety of self-directed activities provided in Dyan's presentation.

Virtual Presentation

Keynote Presentation

Workshop Session

Half Day Training

Full Day Training
Dyan is a very energetic and passionate speaker! Her openness to share her personal parenting stories will leave you feeling like you are not the only one experiencing both the challenges and joys of parenting. Her frankness and sense of humour make her a joy to listen to!
I have known Dyan Eybergen for a number of years and seen her present in a variety of situations. She is a dynamic and confident speaker. She is highly engaging and her presentations are always interesting and informative. One of her strengths is the way she interacts with audience members. She is a natural in front of any sized group.
Dyan Eybergen CAN DELIVER CUSTOMIZED PRESENTATIONS WITHIN THE FOLLOWING AREAS OF EXPERTISE & TOPIC THEMES
Expertise in
Communications
Mental Health & Mental Wellness
Personal Development & Growth
Team Building & Teamwork
Speaker Types
Conference Keynote
Education & Teachers
Family & Parenting
Guest Panelist & Guided Q&A
Healthcare
Lifestyle & Health
FAQs ON BOOKING Dyan Eybergen
Dyan Eybergen keynote speaker is an expert presenter and has a wide range of experience speaking to a wide variety of audiences and organizations. Dyan Eybergen delivers keynotes, workshops & training sessions. They may also host or emcee events. Hire Dyan Eybergen from Edmonton, Alberta for your event to inspire the audience to take action and make change in their work and their lives. Your workplace will benefit from our keynote speaker and their keynote talks and speeches will shift the mindsets or behaviours for the audience members in Canada. 
Interested in Booking Dyan Eybergen for an event?
Are you looking to hire Dyan Eybergen for your event? Dyan Eybergen Edmonton, Alberta is a dynamic and engaging speaker that offers audiences researched content paired with expertise and a dynamic speaking ability. Dyan Eybergen is also a Canadian corporate consultant and coach and facilitates workshops and training sessions for a corporate audience. Dyan Eybergen is an expert keynote presenter and speaks on wide variety of topics. Hiring a great speaker for your event is important and working with a thought leader like Dyan Eybergen from Speakers Canada's roster will engage audiences into the content of the presentation to bring awareness and a fresh perspective for their approach to their work and their lives. Book Dyan Eybergen to educate, motivate and activate the audience through an interactive and entertaining presentation at corporate meetings and gatherings.
Known as a popular key note speaker in Canada, Dyan Eybergen creates life changing experiences for the participants with practical insights and strategic advice they can implement right after the session. Working with a one our leading expert speaker like Dyan Eybergen from Edmonton, Alberta offers organizations a fresh perspective to assist the people of the organization. No matter if it is a government, association, or business crowd, Dyan Eybergen is a perfect speaker for your event. Through unique practical insights for trending topics and years experience speaking to different organizations, Dyan Eybergen focuses on changing individuals to make better decisions at work and their lives. No matter if you are holding an in person or virtual event, having an influential speaker such as Dyan Eybergen will engage, motivate, and activate the audience to make a change in their lives and inspire action for results to meet organizational goals. Your workforce will benefit from Dyan Eybergen's presentations and speeches, with measurable results set to shift the people of the organization and core direction of the company. Book Dyan Eybergen speaker for your annual general meeting, conference, summit, or convention in Canada.
HOW MUCH DOES IT COST TO BOOK Dyan Eybergen FOR A VIRTUAL OR KEYNOTE PRESENTATION?
Dyan Eybergen is an expert professional key note speaker with a lot of experience speaking and delivering engaging talks to organizations and audiences in Canada. Each of Speaker Bureau Canada's talent have different ways to assess their fees, and Dyan Eybergen speaker fee ranges depending on the size of the audience, event format (in person or virtual), event location, and if the organization booking them is a non profit, association, government department/government agency or business/corporation. The speakers we work with are flexible with their fees, and it is important for us to learn more about your event before we approach them, as it is our role to work for you, and to help you find a speaker within budget. 
Please contact Speakers Bureau of Canada and provide us with your event details so that we can contact Dyan Eybergen to check availability or confirm the pricing and associated costs to hire a great speaker like Dyan Eybergen for your event. As Dyan Eybergen's agent and as a Canadian top speaker bureau and talent agency for speakers, we are able to propose each event opportunity from each host organization's behalf to try to help you get in touch with Dyan Eybergen and confirm them for your in person or online meeting/event. We can also provide and advise on the booking process and potentially negotiate their fee. Speakers Canada is a client focused speaker agency, and we work for you in finding good speakers for your team meetings and booking processes.
DISCLAIMER:
Speakers Bureau Canada assists companies and event planning teams seeking to hire talent like Dyan Eybergen for speaking engagements, virtual meetings, conference appearances, training sessions and workshops facilitations. Our Canadian speakers bureau does not claim to exclusively represent Dyan Eybergen, however they are represented by Speakers Canada, and we work with them closely for their Canadian speaking opportunities and bookings. As Canada's top speaker bureau, we represent Canadian motivational keynote speakers and professional guest speakers that will be available on your upcoming events date and location that are withing the budget. Our talented bureau speaker booking agency can help find business speakers or celebrity speakers that aligns with each organization, audience, event theme and the topic themes you hope for the speaker to address in their presentation. 
When SBC receives a request to book Dyan Eybergen we provide you with their speaker fees, travel costs and check their schedules. We work closely with the host organization's event planning team and the speaker to handle the logistics and to relay or negotiate associated costs. Our talented team members then will work with our talent directly or their agent/manager/assistant to confirm the Canadian speaker fee and travel expenses, so that event planning teams can receive an official quote for the speaker appearing at the event. Speaker fees and travel costs vary per speaker and our role is to contact Dyan Eybergen about your event, after we have connected with the event organizers to learn all the event details and/or conference program. Each booking request is unique since session durations and audience sizes can vary which may affect the speaker's fees. If you are looking to hire Dyan Eybergen, we recommend filling out the booking request form so a booking agent from Speakers Bureau Canada can get in touch with our talent to help you coordinate with your team to engage the speaker for a successful event.
Speakers Similar to Dyan Eybergen
Contact 
SPEAKERS BUREAU OF CANADA