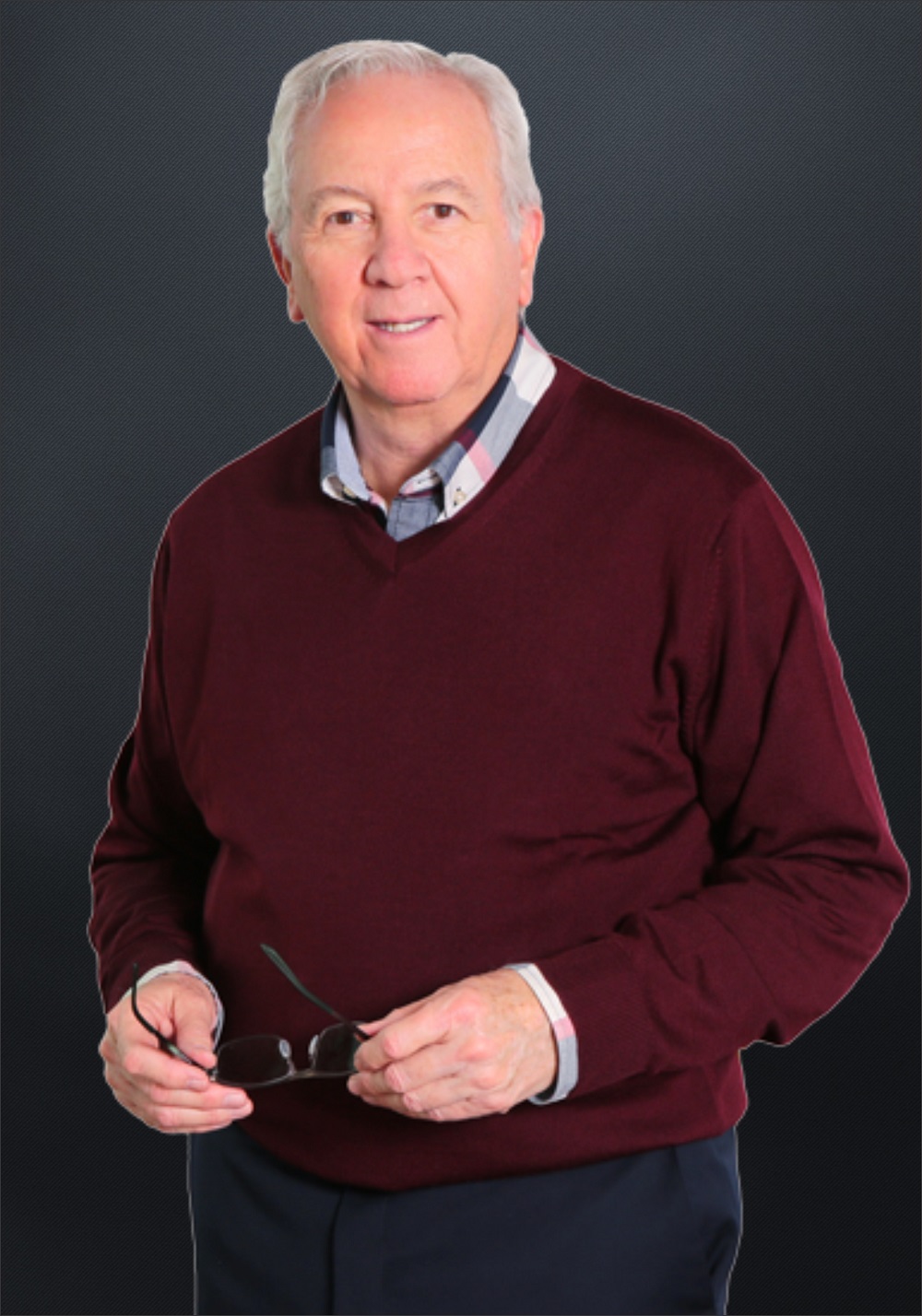 Order of Ontario & Guinness World Record Holder. Vision, Planning & Action Expert
Travels From:
London, Ontario
John Davidson is an 'accidental' professional speaker, author & Guinness World Record Holder who discusses the power of promise & commitment for success. John Davidson inspires audiences by drawing from the importance of doing the right thing by sharing his story of resilience, trust, hope, moral guidance and self-accountability.
Expertise in
Change Management
Leadership
Mental Health & Mental Wellness
Peak Performance & Productivity
Personal Development & Growth
Resilience & Adversity
Speaker Types
Conference Keynote
Guest Panelist & Guided Q&A
Health and Safety
Inspirational
Lifestyle & Health
Motivation
JOHN DAVIDSON BIOGRAPHY
John Davidson considers himself an 'accidental' professional speaker and author. His first career spanned 30 years in radio and television in London, ON and with Vancouver CBC Radio and Television. His second career, the one he hadn't planned on, began to unfold in 1995 when he went from being a news reporter to a newsmaker.
John's career path and life took a hard turn when he learned the news that one of his sons faced a life-threatening illness, muscular dystrophy, for which there was no cure. John left the security of his job and comfort of his home, to set on an incredible 3300-kilometre journey pushing his son Jesse across Ontario in his wheelchair.
But this was just the beginning. Three years later, he found himself still working on keeping his promise to his son to find a cure. And so, at the age of 52, John set out to walk across Canada. He spent 286 days on the road walking 33 kilometres a day. In those ten months, his journey spanned six times zones as he walked more than 8300 kilometres. He found Himself driven by inner strength and sheer determination.
He certainly never once dreamed that what he started would end up raising millions for medical research, targeted at finding a cure for Duchenne Muscular Dystrophy.
With the many challenges and enormous difficulties he faced throughout his journey across Canada, John Davidson can tell you that he would make the same commitment and do the same thing. Quitting was never an option. He felt he had no choice. John was prepared to do whatever it took to help his son and others with the same disease.
John Davidson discusses the power of promise and the importance of commitment for success. He has discovered that our most rewarding relationships rest on a solid foundation of trust that is built by keeping your promise. Successful business people, the ones who make it to the top, know that their promise is that unbreakable contract they are going to keep. He's not suggesting that it's easy to keep your promise. In fact, it's often difficult and demanding, and it can sometimes take a very long time to fulfill. Keeping your promise tests your character and determines who you are.
Along life's road, Jesse and John Davidson have received several honours, such as the Order of Ontario, the Government of Canada's Meritorious Service medal, a Guinness Book World Record, and an opportunity to meet Her Majesty Queen Elizabeth II.
John Davidson draws from the tumultuous times on the road and the moments of joy and support throughout his journey with his son and their travels. John inspires audiences by drawing on the importance of doing the right thing always no matter the situation. His story is one of resilience, trust, hope, moral guidance, and self-accountability.
John Davidson CAN DELIVER CUSTOMIZED PRESENTATIONS WITHIN THE FOLLOWING AREAS OF EXPERTISE & TOPIC THEMES
Expertise in
Change Management
Leadership
Mental Health & Mental Wellness
Peak Performance & Productivity
Personal Development & Growth
Resilience & Adversity
Speaker Types
Conference Keynote
Guest Panelist & Guided Q&A
Health and Safety
Inspirational
Lifestyle & Health
Motivation
FAQs ON BOOKING John Davidson
John Davidson keynote speaker is an expert presenter and has a wide range of experience speaking to a wide variety of audiences and organizations. John Davidson delivers keynotes, workshops & training sessions. They may also host or emcee events. Hire John Davidson from London, Ontario for your event to inspire the audience to take action and make change in their work and their lives. Your workplace will benefit from our keynote speaker and their keynote talks and speeches will shift the mindsets or behaviours for the audience members in Canada. 
Interested in Booking John Davidson for an event?
Are you looking to hire John Davidson for your event? John Davidson London, Ontario is a dynamic and engaging speaker that offers audiences researched content paired with expertise and a dynamic speaking ability. John Davidson is also a Canadian corporate consultant and coach and facilitates workshops and training sessions for a corporate audience. John Davidson is an expert keynote presenter and speaks on wide variety of topics. Hiring a great speaker for your event is important and working with a thought leader like John Davidson from Speakers Canada's roster will engage audiences into the content of the presentation to bring awareness and a fresh perspective for their approach to their work and their lives. Book John Davidson to educate, motivate and activate the audience through an interactive and entertaining presentation at corporate meetings and gatherings.
Known as a popular key note speaker in Canada, John Davidson creates life changing experiences for the participants with practical insights and strategic advice they can implement right after the session. Working with a one our leading expert speaker like John Davidson from London, Ontario offers organizations a fresh perspective to assist the people of the organization. No matter if it is a government, association, or business crowd, John Davidson is a perfect speaker for your event. Through unique practical insights for trending topics and years experience speaking to different organizations, John Davidson focuses on changing individuals to make better decisions at work and their lives. No matter if you are holding an in person or virtual event, having an influential speaker such as John Davidson will engage, motivate, and activate the audience to make a change in their lives and inspire action for results to meet organizational goals. Your workforce will benefit from John Davidson's presentations and speeches, with measurable results set to shift the people of the organization and core direction of the company. Book John Davidson speaker for your annual general meeting, conference, summit, or convention in Canada.
HOW MUCH DOES IT COST TO BOOK John Davidson FOR A VIRTUAL OR KEYNOTE PRESENTATION?
John Davidson is an expert professional key note speaker with a lot of experience speaking and delivering engaging talks to organizations and audiences in Canada. Each of Speaker Bureau Canada's talent have different ways to assess their fees, and John Davidson speaker fee ranges depending on the size of the audience, event format (in person or virtual), event location, and if the organization booking them is a non profit, association, government department/government agency or business/corporation. The speakers we work with are flexible with their fees, and it is important for us to learn more about your event before we approach them, as it is our role to work for you, and to help you find a speaker within budget. 
Please contact Speakers Bureau of Canada and provide us with your event details so that we can contact John Davidson to check availability or confirm the pricing and associated costs to hire a great speaker like John Davidson for your event. As John Davidson's agent and as a Canadian top speaker bureau and talent agency for speakers, we are able to propose each event opportunity from each host organization's behalf to try to help you get in touch with John Davidson and confirm them for your in person or online meeting/event. We can also provide and advise on the booking process and potentially negotiate their fee. Speakers Canada is a client focused speaker agency, and we work for you in finding good speakers for your team meetings and booking processes.
DISCLAIMER:
Speakers Bureau Canada assists companies and event planning teams seeking to hire talent like John Davidson for speaking engagements, virtual meetings, conference appearances, training sessions and workshops facilitations. Our Canadian speakers bureau does not claim to exclusively represent John Davidson, however they are represented by Speakers Canada, and we work with them closely for their Canadian speaking opportunities and bookings. As Canada's top speaker bureau, we represent Canadian motivational keynote speakers and professional guest speakers that will be available on your upcoming events date and location that are withing the budget. Our talented bureau speaker booking agency can help find business speakers or celebrity speakers that aligns with each organization, audience, event theme and the topic themes you hope for the speaker to address in their presentation. 
When SBC receives a request to book John Davidson we provide you with their speaker fees, travel costs and check their schedules. We work closely with the host organization's event planning team and the speaker to handle the logistics and to relay or negotiate associated costs. Our talented team members then will work with our talent directly or their agent/manager/assistant to confirm the Canadian speaker fee and travel expenses, so that event planning teams can receive an official quote for the speaker appearing at the event. Speaker fees and travel costs vary per speaker and our role is to contact John Davidson about your event, after we have connected with the event organizers to learn all the event details and/or conference program. Each booking request is unique since session durations and audience sizes can vary which may affect the speaker's fees. If you are looking to hire John Davidson, we recommend filling out the booking request form so a booking agent from Speakers Bureau Canada can get in touch with our talent to help you coordinate with your team to engage the speaker for a successful event.
Speakers Similar to John Davidson
Contact 
SPEAKERS BUREAU OF CANADA