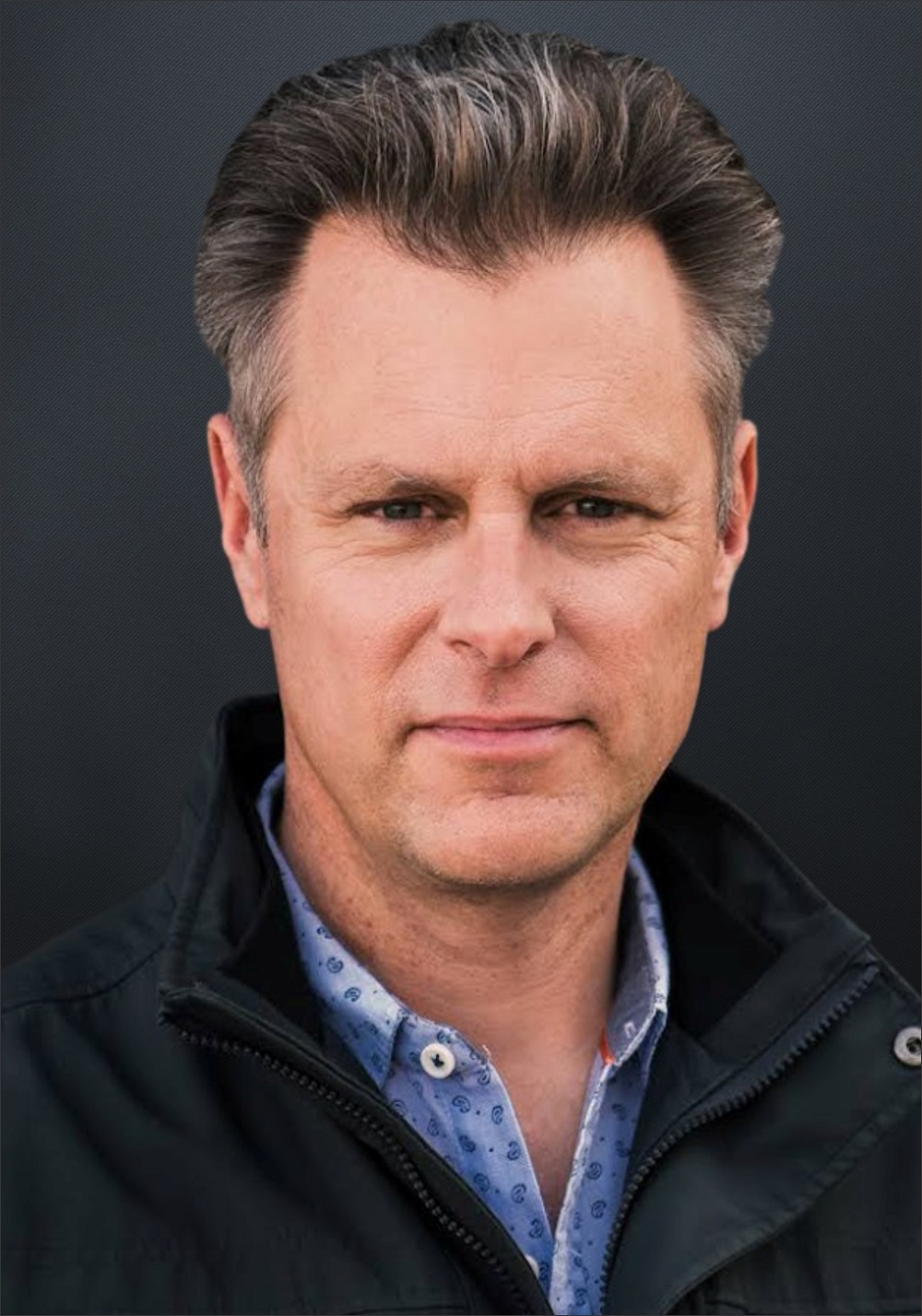 Award-winning Storyteller, Trainer and Speaker
Travels From:
Winnipeg, Manitoba
Rob Wozny is a co-owner of a boutique publicity and content and communication marketing firm, which has served a diverse range of clients since 2006. Well-positioned to deliver insightful and credible business storytelling training, Rob has earned the trust of prominent leaders and business owners who regularly seek his counsel and strategic vision.
Expertise in
Communications
Employee Management
Leadership
Personal Development & Growth
Team Building & Teamwork
Business Growth & Strategy
Business Management
ROB WOZNY BIOGRAPHY
As an award-winning storyteller, Rob Wozny has served in some of the most senior communications, content, and editorial roles, ranging from the vice president/lead spokesperson for a major league sport and entertainment company to senior lead news anchor/supervising producer in leading Canadian newsrooms.
With 25+ years of storytelling experience, Rob Wozny has leveraged his knowledge and insight to deliver credible and intuitive business storytelling training and speaking sessions. His sessions are complemented with ideas, concepts, and lessons learned from his new book, Storytelling for Business: The Art & Science of Creating Connection in the Digital Age. Rob Wozny is also currently a co-owner of a boutique publicity and content marketing firm which has served a diverse range of clients since 2006, earning him the trust of prominent leaders and business owners who regularly seek his counsel and strategic vision.
Committed to professional development, Rob Wozny recently earned his Strategic Communication Management Professional (SCMP) designation from the Global Communication Certification Council (GCCC). Rob holds a degree in rhetoric, writing & communications, along with a diploma in public relations, and a certificate in management (CIM) from the University of Winnipeg. Outside of work, Rob Wozny spends the majority of his time with his family, getting outdoors, and traveling whenever possible. Summers are spent at the lake fishing, mountain biking, and hiking. Rob also volunteers on a number of boards, including serving as a Senior Advisor for the Manitoba Chapter of the International Association of Business Communicators (IABC).
Storytelling for Business - Selecting Your Stories
Your organization has a product or service to sell or perhaps you need to influence certain people to take a specific action to support your cause. The challenge is many other businesses just like yours do as well. In the digital age, where you can share your offerings far and wide online, your competitors are increasingly doing the same. What your business has, that no one else does, is your story, which is truly unique to you. Your story can include how you serve your customers and why you genuinely give back to your community. Or perhaps you share significant obstacles and challenges that your business has overcome with perseverance and humility. The list goes on…

For many of the people that matter most to your business (customers, employees, suppliers, and others), they want to experience and understand your "raison d'être'. A growing body of research indicates that before they purchase your products, support your causes, or choose to work with you, they want to know more about your business and what it stands for. Every business has a story to tell, including yours. As you'll discover in Selecting Your Stories, telling the story of your business is no longer a "nice to have" but a "need to have" as part of your company's growth and long-term operation, especially in the digital age.

Virtual Presentation

Keynote Presentation

Workshop Session

Half Day Training

Full Day Training
Storytelling for Business - Empowering Your People (as Storytellers)
The most impactful resource to tell your story is the people that matter the most to the success of your business. In Empowering Your People, you'll learn how to identify and empower the right storytellers to authentically showcase how your products and services will solve problems and make lives better and easier for your customers. Empowering Your People will also cover the important stakeholders that have a direct and indirect impact on your business and how you influence them in favour of an issue or initiative that's important to your business.

Virtual Presentation

Keynote Presentation

Workshop Session

Half Day Training

Full Day Training
Active Media Relations - Reactive Media Relations (Media contacts you)
It's in the middle of a busy workday at your business, and one of your staff comes to you to explain that a reporter is waiting on the line to talk to the owner or organizational leader. Or, perhaps that reporter, with a cameraperson, is standing in your lobby.  What do you do? In Reactive Media Relations, Rob will discuss what to do when the media approaches your business and why you don't always need to respond to media inquiries.

Virtual Presentation

Keynote Presentation

Workshop Session

Half Day Training

Full Day Training
Active Media Relations - Proactive Media Relations Session (You contact the media)
Your business has meaningful and interesting stories to share with the people that matter most to your success. Though like many businesses, your reach to get the word out may be limited. Through proactive media relations and strategies, many organizations find it rewarding to partner with the media, enticing them to tell your stories. Ideally, you want to positively leverage the media's traditional and online channels of communication but you want to avoid any negative missteps that could have the opposite effect. How do you start, where do you finish, and how do you know you have succeeded?

Virtual Presentation

Keynote Presentation

Workshop Session

Half Day Training

Full Day Training
Active Media Relations - Interactive Media Relations (Media interviews you)
Whether the media contacts you (Reactive) or you engage the media (Proactive) to tell the story of your business, you're most likely going to do an interview. How do you prepare for media interviews and what do you say and not say?

Virtual Presentation

Keynote Presentation

Workshop Session

Half Day Training

Full Day Training
As a keynote speaker at our annual general meeting, Rob Wozny shared his knowledge and insight about media relations and storytelling. He is a professional speaker I'd strongly recommend for any organization wanting to learn more about working with the media and how to tell your story. Impressed by his real-life experience as both a spokesperson and a former senior journalist, we booked Rob for our national conference.
Rob Wozny CAN DELIVER CUSTOMIZED PRESENTATIONS WITHIN THE FOLLOWING AREAS OF EXPERTISE & TOPIC THEMES
Expertise in
Communications
Employee Management
Leadership
Personal Development & Growth
Team Building & Teamwork
Business Growth & Strategy
Business Management
FAQs ON BOOKING Rob Wozny
Rob Wozny keynote speaker is an expert presenter and has a wide range of experience speaking to a wide variety of audiences and organizations. Rob Wozny delivers keynotes, workshops & training sessions. They may also host or emcee events. Hire Rob Wozny from Winnipeg, Manitoba for your event to inspire the audience to take action and make change in their work and their lives. Your workplace will benefit from our keynote speaker and their keynote talks and speeches will shift the mindsets or behaviours for the audience members in Canada. 
Interested in Booking Rob Wozny for an event?
Are you looking to hire Rob Wozny for your event? Rob Wozny Winnipeg, Manitoba is a dynamic and engaging speaker that offers audiences researched content paired with expertise and a dynamic speaking ability. Rob Wozny is also a Canadian corporate consultant and coach and facilitates workshops and training sessions for a corporate audience. Rob Wozny is an expert keynote presenter and speaks on wide variety of topics. Hiring a great speaker for your event is important and working with a thought leader like Rob Wozny from Speakers Canada's roster will engage audiences into the content of the presentation to bring awareness and a fresh perspective for their approach to their work and their lives. Book Rob Wozny to educate, motivate and activate the audience through an interactive and entertaining presentation at corporate meetings and gatherings.
Known as a popular key note speaker in Canada, Rob Wozny creates life changing experiences for the participants with practical insights and strategic advice they can implement right after the session. Working with a one our leading expert speaker like Rob Wozny from Winnipeg, Manitoba offers organizations a fresh perspective to assist the people of the organization. No matter if it is a government, association, or business crowd, Rob Wozny is a perfect speaker for your event. Through unique practical insights for trending topics and years experience speaking to different organizations, Rob Wozny focuses on changing individuals to make better decisions at work and their lives. No matter if you are holding an in person or virtual event, having an influential speaker such as Rob Wozny will engage, motivate, and activate the audience to make a change in their lives and inspire action for results to meet organizational goals. Your workforce will benefit from Rob Wozny's presentations and speeches, with measurable results set to shift the people of the organization and core direction of the company. Book Rob Wozny speaker for your annual general meeting, conference, summit, or convention in Canada.
HOW MUCH DOES IT COST TO BOOK Rob Wozny FOR A VIRTUAL OR KEYNOTE PRESENTATION?
Rob Wozny is an expert professional key note speaker with a lot of experience speaking and delivering engaging talks to organizations and audiences in Canada. Each of Speaker Bureau Canada's talent have different ways to assess their fees, and Rob Wozny speaker fee ranges depending on the size of the audience, event format (in person or virtual), event location, and if the organization booking them is a non profit, association, government department/government agency or business/corporation. The speakers we work with are flexible with their fees, and it is important for us to learn more about your event before we approach them, as it is our role to work for you, and to help you find a speaker within budget. 
Please contact Speakers Bureau of Canada and provide us with your event details so that we can contact Rob Wozny to check availability or confirm the pricing and associated costs to hire a great speaker like Rob Wozny for your event. As Rob Wozny's agent and as a Canadian top speaker bureau and talent agency for speakers, we are able to propose each event opportunity from each host organization's behalf to try to help you get in touch with Rob Wozny and confirm them for your in person or online meeting/event. We can also provide and advise on the booking process and potentially negotiate their fee. Speakers Canada is a client focused speaker agency, and we work for you in finding good speakers for your team meetings and booking processes.
DISCLAIMER:
Speakers Bureau Canada assists companies and event planning teams seeking to hire talent like Rob Wozny for speaking engagements, virtual meetings, conference appearances, training sessions and workshops facilitations. Our Canadian speakers bureau does not claim to exclusively represent Rob Wozny, however they are represented by Speakers Canada, and we work with them closely for their Canadian speaking opportunities and bookings. As Canada's top speaker bureau, we represent Canadian motivational keynote speakers and professional guest speakers that will be available on your upcoming events date and location that are withing the budget. Our talented bureau speaker booking agency can help find business speakers or celebrity speakers that aligns with each organization, audience, event theme and the topic themes you hope for the speaker to address in their presentation. 
When SBC receives a request to book Rob Wozny we provide you with their speaker fees, travel costs and check their schedules. We work closely with the host organization's event planning team and the speaker to handle the logistics and to relay or negotiate associated costs. Our talented team members then will work with our talent directly or their agent/manager/assistant to confirm the Canadian speaker fee and travel expenses, so that event planning teams can receive an official quote for the speaker appearing at the event. Speaker fees and travel costs vary per speaker and our role is to contact Rob Wozny about your event, after we have connected with the event organizers to learn all the event details and/or conference program. Each booking request is unique since session durations and audience sizes can vary which may affect the speaker's fees. If you are looking to hire Rob Wozny, we recommend filling out the booking request form so a booking agent from Speakers Bureau Canada can get in touch with our talent to help you coordinate with your team to engage the speaker for a successful event.
Speakers Similar to Rob Wozny
Contact 
SPEAKERS BUREAU OF CANADA