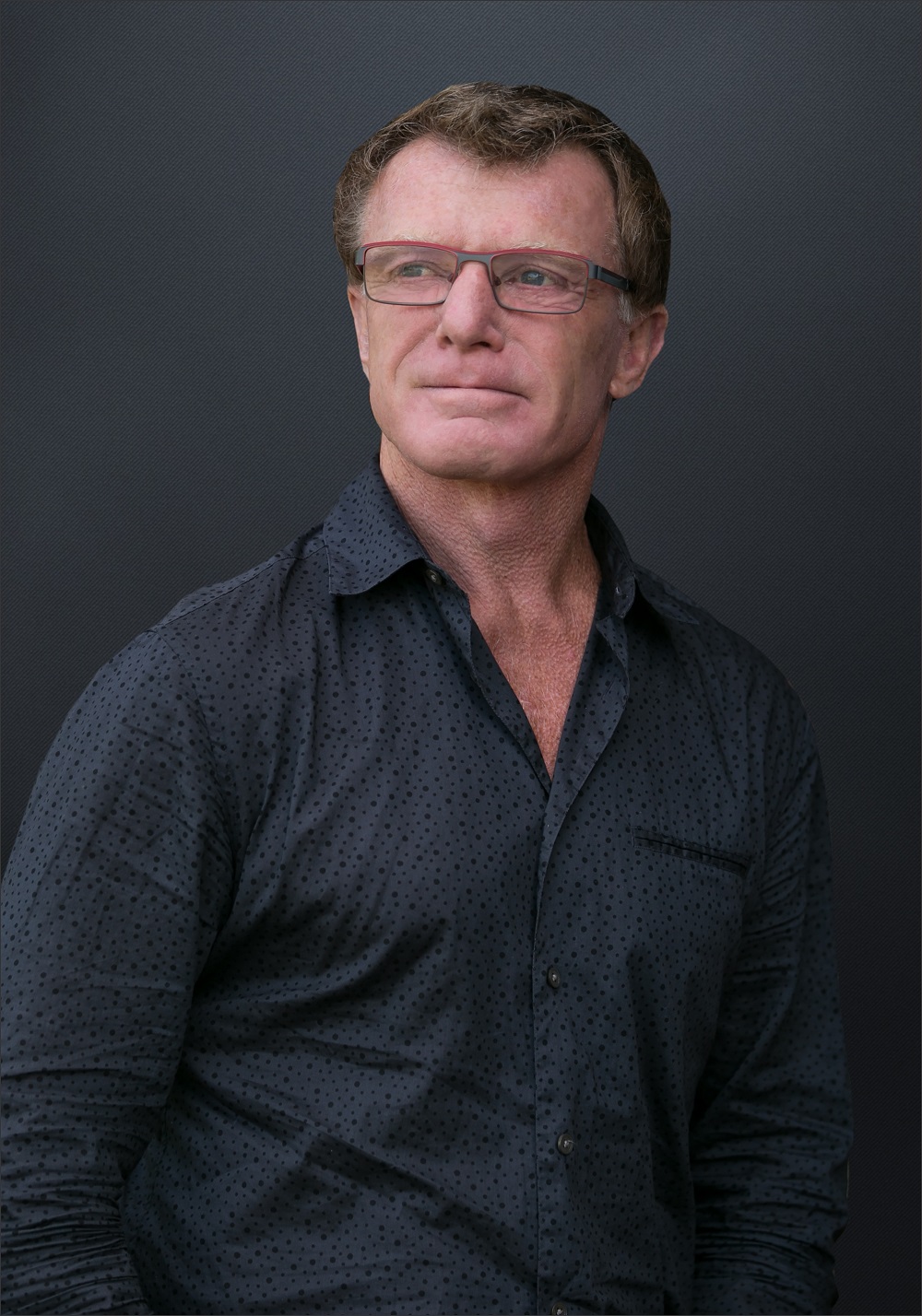 Mental Health, Emotional Health, Suicide Prevention and Overcoming Adversity Expert
Travels From:
Kelowna, British Columbia
Thomas Budd is a mental and emotional health, suicide prevention and; overcoming adversity expert known as philanthropist, mentor, community leader and Ssrvivor. Thomas Budd has a fearless and competitive nature, and an infectious personality that keeps the audience inspired as he talks of his journey from Investment Banker to Philanthropist.
Expertise in
Change Management
Health and Wellness
Leadership
Mental Health & Mental Wellness
Personal Development & Growth
Resilience & Adversity
Business Growth & Strategy
Speaker Types
Conference Keynote
Corporate Social Responsibility & Philanthropy
Education & Teachers
Family & Parenting
Finance & Insurance
Funny & Comedy
Health and Safety
THOMAS BUDD BIOGRAPHY
Thomas Alan Budd, Retired Investment Banker, is well known for his business acumen, fearless and competitive nature, and was once considered one of the top deal makers in Canadian finance and mergers and acquisitions. He speaks openly about his rise to success from his modest beginnings in the Maritimes, the impact of his impulsive, compulsive and addictive behaviours, and his path toward self-awareness and self-discovery in his transformation from investment banker to philanthropist. Tom Budd today, is better known as a philanthropist, mentor, community leader and survivor. Tom Budd wants to share his story of survival to provide hope to others who seek work/life balance, and reveal his message that "Life is Worth Living".
As the Founder of The Thomas Alan Budd Foundation Tom talks about giving back. His infectious personality, attention to detail, and tenacity keep the audience inspired as he talks of his journey from investment banker to philanthropist. Tom Budd promotes active participation, and in his own community, it is common to see Tom walking for the homeless, biking for Mental Health, joining the Ride for Cops for Kids, or driving one of his sports cars in the August Okanagan Dream Rally. Tom is an advocate for giving back and wants to share how he developed his vision for The Thomas Alan Budd Foundation. Learn how to "Give Back".
In recognition of his generosity and philanthropic work, Thomas Budd received the Queen's Diamond Jubilee Award and the British Columbia Community Achievement Award. He has been awarded the title of Man of the Year at the Kelowna Civic Awards, received the Paul Harris Fellowship Award, and the Toastmasters International Communication and Leadership Award for his outstanding leadership within his community.
Thomas has survived the tragic suicide of both his sons, Dillon and Payton Budd. His painful loss has been the advent of a new journey and purpose – to share his story, to give people hope, and help get them through the hardest times in their lives by speaking out. Today Tom's focus is on his own daily survival, and his journey involves helping others who suffer from life's various challenges. He is an advocate for the benefits of "giving back", increasing awareness surrounding mental and emotional health issues, and suicide prevention initiatives.
Youth have been an important part of Tom's life. The emotional and physical pain of losing a child can be felt when Tom speaks of his trauma and survival after the loss of his two boys. He talks openly about the importance of encouraging and inspiring youth to seek help through various means, such as counselling, speaking, talking, and sharing. While in his hometown of Kelowna it is common to see Tom hitting tennis balls with a young player, giving guidance on writing a resume, or just talking about ways to deal with the challenges and risks in today's society.
Thomas Budd has embraced his community. He is a leader, a listener and a speaker. He strives to inspire others to do their best. He is a passionate sports enthusiast, tennis player and car racer, but most of all values the quality time he spends with his family and friends or people in need. He is a man who chooses to make a difference in our community and around the world.
PHYSICAL HEALTH AND EMOTIONAL WELL BEING
"Life is Worth Living".

We often hear the phrase that Life is Worth Living.

"…..trust me, it's real. I can feel the energy, I felt the impact, tears are pouring down my eyes uncontrollably, and I'm given my purpose. A purpose I've been searching for 6 years. I wake up asking God, 'give me my purpose', what am I supposed to do as this retired Investment Banker, doing this charity work. Give me a purpose".

And my purpose?

Was 'To go tell the world, that life is worth living'….:

Thomas Budd's story takes you through an emotional journey, sharing his story which demonstrates the impact of living an imbalanced life. The "Tom Budd" story is a mixture; it's a story of success, it's a story of failure, it's a story of impulsive, obsessive and addictive disorders. It's a story of self-discovery and recovery, it's a story of tragedy, it's a story of daily survival.

Tom will deliver an inspiring presentation on the benefits of leading an emotionally and physically balanced life. The importance of physical fitness, and mental fitness.

Tom Budd will share practical solutions to battle depression, and other effects of trauma after experiencing the tragic loss of two sons to suicide.

Tom engages with the audience, discussing how his own experiences helped him find peace and will define where to look within your own life for peace and happiness.

Find out why "Life is Definitely Worth Living".

Virtual Presentation

Keynote Presentation

Workshop Session

Half Day Training

Full Day Training
SUICIDE AWARENESS AND SURVIVAL
"When I lost my second son, I had to go into major grief counselling, trauma counselling. I went down to the states, I've been to three trauma centres, with the war vets there, because my trauma is so bad…"

Virtual Presentation

Keynote Presentation

Workshop Session

Half Day Training

Full Day Training
THE TOM BUDD STORY - Overcoming Adversity
"Before I crashed, people considered me focused, competitive, aggressive, fearless, bright, quick, intelligent, powerful, lean and mean, in your face. They called me a thrashing machine. My nickname was "Rambudd, the Street Cleaner", a pit bull. I was controlling, I was quick-tempered, I was reactionary, I was rebellious, stubborn, I was unbalanced, I was full of fear, insensitive, self-centred, and grandiose." (quote by Tom Budd)

Virtual Presentation

Keynote Presentation

Workshop Session

Half Day Training

Full Day Training
THE ART OF THE DEAL - FOCUS ON BUSINESS
Have you ever wondered what it takes to get to the top? To achieve your goals?

You are invited to hear Tom Budd's tragic yet captivating story of his life, from his rise to investment banking stardom to his "crash" when he hit the wall.

Tom Budd's life had a humble beginning in the Maritimes of Canada. He will share his story using humour and personal experiences. Tom captivates the audience as he talks about growing up in a small family with his own set of challenging dynamics and eventually becoming one of the top investment bankers in Canada.

His drive and "win-or-die-trying" attitude launched his career as one of the top Investment Bankers in Canada, earning him the title of "Masters of the Universe".

Tom Budd eventually conquered his goals, but with it came personal sacrifices and costs.

Virtual Presentation

Keynote Presentation

Workshop Session

Half Day Training

Full Day Training
FOCUS ON GIVING - BEING A PHILANTRHOPIST
You are invited to hear Tom Budd's tragic yet captivating story of his life.

Today Tom Budd speaks candidly about his rise to centre stage as he became one of Canada's top investment bankers. The excitement, the adrenaline, the emptiness and loneliness and the lack of meaningful purpose.

Tom will share his experience of "hitting the wall" as being the critical decision point in his life. He shares how he changed his personal values and his desire to help others and do more while seeking deeper meaning in life. Through business, Tom always had a need to share not only his wealth but also his knowledge and kindness, and this has now expanded greatly in his charitable giving activities.

Today he shares his personal experiences leading to his decision to set up the Thomas Alan Budd Foundation. Tom talks about the transition from "Business to Philanthropy" and discovering the "Art of Giving Back" and being a "Philanthropist" and how this has positively altered his relationship with friends, family and his community.

Being a philanthropist is about giving back to the community and its people. Making the World around you a better place.

Virtual Presentation

Keynote Presentation

Workshop Session

Half Day Training

Full Day Training
Thank you from the bottom of my heart for speaking at the Mysterious Barricades Event on Saturday, September 15th, 2018. Your message and the absolute sincere delivery touched everyone at the deepest level. Your courage to allow us to witness your pain and by your example allow others to witness our own is hugely inspiring. I really feel that your presence made the event so very special and will help everyone to grow in their ability to speak about mental health and suicide prevention. You are a powerful speaker and I know that you have made and will continue to make a profound difference in people's lives.
In 2018, I had the great privilege of hearing Tom Budd speak at a luncheon for the Cancer Centre. Rarely have I been as moved as I was listening to Tom's words. The room was overflowing and you could have heard a pin drop as he recounted his journey. He spoke from the heart and a place of anguishing experience. I came away profoundly inspired with a higher sense of purpose and Tom received a resounding standing ovation. I highly recommend Tom as a keynote speaker!
Over the past 10 years, I have come to know you, Tom, as a man that has made his community his purpose. I have counted on you for your business wisdom, your sage advice, your experiences to help, leadership, friendship, and your philanthropy to support our community. Tragically, your world changed with the heartbreaking death of your sons, Dillon and Payton. Our meetings are different now; as are your speaking engagements. You share your story with compassion, heart, and commitment that is compelling to your audience on every level. I have seen you reach out to others, knowing it would be painful for you. Amazingly, your life experiences, both at the board room level and today are all wrapped up in your delivery, as these have made you who you are. You speak with passion, wisdom and raw experience. Your audience is captivated by your compelling messages and guidance within the community. Thank you, Tom, for your strength to continue to forge forward, touching, and impacting so many lives as you share your journey through your touch, direct contact and speaking.
Tom Budd has been a keynote speaker at several of our events raising awareness about mental health, grief, loss and addiction, which Tom has experienced over a diverse life journey and successful career. Tom has learned much about the qualities it takes to live a resilient life, he uses experiences that have impacted and shaped him to discover the qualities it takes to live a life that brings hope, peace and true satisfaction. Uniquely qualified, and comfortable speaking to diverse audiences, Tom will captivate and challenge your group to live a more intentional life, or to corporate executives looking for meaning and purpose.
Thomas Budd CAN DELIVER CUSTOMIZED PRESENTATIONS WITHIN THE FOLLOWING AREAS OF EXPERTISE & TOPIC THEMES
Expertise in
Change Management
Health and Wellness
Leadership
Mental Health & Mental Wellness
Personal Development & Growth
Resilience & Adversity
Business Growth & Strategy
Business Management
Speaker Types
Conference Keynote
Corporate Social Responsibility & Philanthropy
Education & Teachers
Family & Parenting
Finance & Insurance
Funny & Comedy
Health and Safety
Lifestyle & Health
FAQs ON BOOKING Thomas Budd
Thomas Budd keynote speaker is an expert presenter and has a wide range of experience speaking to a wide variety of audiences and organizations. Thomas Budd delivers keynotes, workshops & training sessions. They may also host or emcee events. Hire Thomas Budd from Kelowna, British Columbia for your event to inspire the audience to take action and make change in their work and their lives. Your workplace will benefit from our keynote speaker and their keynote talks and speeches will shift the mindsets or behaviours for the audience members in Canada. 
Interested in Booking Thomas Budd for an event?
Are you looking to hire Thomas Budd for your event? Thomas Budd Kelowna, British Columbia is a dynamic and engaging speaker that offers audiences researched content paired with expertise and a dynamic speaking ability. Thomas Budd is also a Canadian corporate consultant and coach and facilitates workshops and training sessions for a corporate audience. Thomas Budd is an expert keynote presenter and speaks on wide variety of topics. Hiring a great speaker for your event is important and working with a thought leader like Thomas Budd from Speakers Canada's roster will engage audiences into the content of the presentation to bring awareness and a fresh perspective for their approach to their work and their lives. Book Thomas Budd to educate, motivate and activate the audience through an interactive and entertaining presentation at corporate meetings and gatherings.
Known as a popular key note speaker in Canada, Thomas Budd creates life changing experiences for the participants with practical insights and strategic advice they can implement right after the session. Working with a one our leading expert speaker like Thomas Budd from Kelowna, British Columbia offers organizations a fresh perspective to assist the people of the organization. No matter if it is a government, association, or business crowd, Thomas Budd is a perfect speaker for your event. Through unique practical insights for trending topics and years experience speaking to different organizations, Thomas Budd focuses on changing individuals to make better decisions at work and their lives. No matter if you are holding an in person or virtual event, having an influential speaker such as Thomas Budd will engage, motivate, and activate the audience to make a change in their lives and inspire action for results to meet organizational goals. Your workforce will benefit from Thomas Budd's presentations and speeches, with measurable results set to shift the people of the organization and core direction of the company. Book Thomas Budd speaker for your annual general meeting, conference, summit, or convention in Canada.
HOW MUCH DOES IT COST TO BOOK Thomas Budd FOR A VIRTUAL OR KEYNOTE PRESENTATION?
Thomas Budd is an expert professional key note speaker with a lot of experience speaking and delivering engaging talks to organizations and audiences in Canada. Each of Speaker Bureau Canada's talent have different ways to assess their fees, and Thomas Budd speaker fee ranges depending on the size of the audience, event format (in person or virtual), event location, and if the organization booking them is a non profit, association, government department/government agency or business/corporation. The speakers we work with are flexible with their fees, and it is important for us to learn more about your event before we approach them, as it is our role to work for you, and to help you find a speaker within budget. 
Please contact Speakers Bureau of Canada and provide us with your event details so that we can contact Thomas Budd to check availability or confirm the pricing and associated costs to hire a great speaker like Thomas Budd for your event. As Thomas Budd's agent and as a Canadian top speaker bureau and talent agency for speakers, we are able to propose each event opportunity from each host organization's behalf to try to help you get in touch with Thomas Budd and confirm them for your in person or online meeting/event. We can also provide and advise on the booking process and potentially negotiate their fee. Speakers Canada is a client focused speaker agency, and we work for you in finding good speakers for your team meetings and booking processes.
DISCLAIMER:
Speakers Bureau Canada assists companies and event planning teams seeking to hire talent like Thomas Budd for speaking engagements, virtual meetings, conference appearances, training sessions and workshops facilitations. Our Canadian speakers bureau does not claim to exclusively represent Thomas Budd, however they are represented by Speakers Canada, and we work with them closely for their Canadian speaking opportunities and bookings. As Canada's top speaker bureau, we represent Canadian motivational keynote speakers and professional guest speakers that will be available on your upcoming events date and location that are withing the budget. Our talented bureau speaker booking agency can help find business speakers or celebrity speakers that aligns with each organization, audience, event theme and the topic themes you hope for the speaker to address in their presentation. 
When SBC receives a request to book Thomas Budd we provide you with their speaker fees, travel costs and check their schedules. We work closely with the host organization's event planning team and the speaker to handle the logistics and to relay or negotiate associated costs. Our talented team members then will work with our talent directly or their agent/manager/assistant to confirm the Canadian speaker fee and travel expenses, so that event planning teams can receive an official quote for the speaker appearing at the event. Speaker fees and travel costs vary per speaker and our role is to contact Thomas Budd about your event, after we have connected with the event organizers to learn all the event details and/or conference program. Each booking request is unique since session durations and audience sizes can vary which may affect the speaker's fees. If you are looking to hire Thomas Budd, we recommend filling out the booking request form so a booking agent from Speakers Bureau Canada can get in touch with our talent to help you coordinate with your team to engage the speaker for a successful event.
Speakers Similar to Thomas Budd
Contact 
SPEAKERS BUREAU OF CANADA