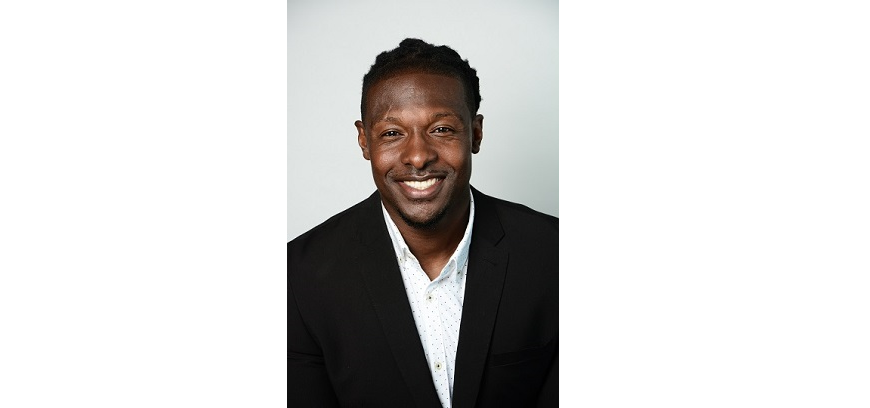 Kwame Osei
Adversity, Teamwork, Leadership, Inclusion and Diversity Expert
Kwame Osei was born in Ghana West Africa. He came to Canada at the age of 4 and resided in Toronto with his parents and sister. They all lived in Rexdale where he grew up and later attended high school at Father Henry Carr. Living in Rexdale Kwame was susceptible to street culture and embraced a perspective on life that resulted in having low expectations of himself. As a result, in his first year of high school Kwame Osei failed almost all of his classes and had a few conflicts with the law. He began to lose childhood friends due to gun violence and he too was once held by gun point and stabbed. After a series of life threatening experiences Kwame decided to turn his life around and make a change. Kwame Osei attended St. Francis Xavier University and played football for the X-Men, he was voted team captain for 3 seasons. During his last year of University he achieved Academic All-Canadian honours. Kwame earned two degrees from StFX and became the first member of his family to earn a university degree.
After university Kwame had a brief professional football career with the Toronto Argonauts. He then moved to Fort McMurray Alberta and began his career as a teacher and football coach. Kwame helped start a football program that produced various post secondary student-athletes. He also coached provincially for Team Alberta and for the Alberta Summer Games. Kwame is now a coach for Queen's University in Ontario.
Kwame is the author of two children's books. Outside of football Kwame is also an author of a children's book called "If Not Me Then Who". He is the Co-Owner of an athletic apparel company called Triumph Elite and is the Co-Founder of a non-profit mentorship organization called Northern Elite Football. Kwame was a cast member on The Amazing Race Canada season 6 (Hero's Edition) and has appeared in various tv commercials. He has also been hired as an event host on many occasions, a role he takes very seriously as he knows the right host/speaker can be the difference between a good and great event.
Kwame Osei has a passion for public speaking a term he refers to as "seed planting". He has had speaking engagements with teams, schools, corporate teams, non-profit organizations and charities. Kwame's goal is to inspire change and growth in every individual he meets, he does this through sharing his life experiences and incorporating metaphors as means of helping to create a perspective shift for his audience.
Topic Presentations
Kwame uses the art of storytelling from his life to inspire his audience to adapt and conquer every obstacle that comes their way. Kwame urges his audience to understand that after stress comes success and from struggle comes strength. Kwame has learned this through the course of his life, as he overcame the negative environment he lived in. He overcame the stereo types placed on him, countless situations in which he could have easily lost his life or been incarcerated. Kwame urges his audiences to not only find their passion but to also place themselves in the right environment to truly grow to their full potential.  Find out how Kwame turned his obstacles into triumphs and turned lead into gold.
Kwame will help his audience understand that the differences between successful people and unsuccessful people is simply the way they perceive the events of life. In this presentation Kwame will breakdown the importance of having a growth mindset and how your life can be completely altered in a positive way if you choose to see it in a positive way. Kwame passionately believes that perception is everything in life. Book Kwame now and find out how his perception helped him at critical times in his life. 
 In this presentation Kwame will dive into personal stories involving inclusion and diversity. Kwame recalls firsthand experiences he had in his life involving the lack of inclusion and diversity. In this presentation Kwame thoroughly explains what an inclusive work space looks like, and he teaches his audience how to create a diverse environment in order to produce cultural competence and cultural understanding. Book Kwame now and find out how you can create a culture that permeates inclusion and diversity. 
Check Availablity
Travels From
Kington, Ontario
BOOKS
If Not Me, Then Who?
An inspiring children's storybook written by Kwame. Inspired by real life struggles, the book uses animal imagery to help children become the best version of themselves.
Turtle In The Shell
In this book, the 'Shell' of a turtle is used as a metaphor to describe the places we tend to hide in or retreat to when unfamiliar opportunities are presented; or when we simply lack confidence to be ourselves, just like when a turtle shrinks into its shell. This place of safety eventually can stop us from becoming our true selves. The purpose of this book is to inspire young people to step out of their shells and have the courage to showcase their gifts and talents to the world, while overcoming the fear and doubt that can cripple us all.
Check Availablity