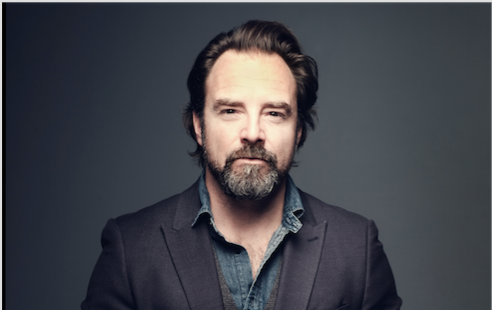 Patrick Owen
Health, Nutrition, and Stress Management Expert
Patrick Owen, Ph.D. uses a functional approach to health and nutrition based on evolution and ancestry. He has helped hundreds of people struggling with their weight or trying to manage a metabolic imbalance using strategies that encompass stress, sleep, environment, physical activity and genetic individuality. His expertise stems from his nutritional research in such remote places around the world where diet plays an important role in health, community, and emotional well-being. Owen's research has shown that most metabolic diseases stem from a mismatch between the environment and a person's genetic alignment. His research also suggests that Canada's current health recommendations are far removed from the ideal way humans should eat and live.
Patrick Owen holds a doctorate in Human Nutrition from McGill University, has co-written two books, published more than a dozen peer-reviewed scientific papers, and is host of AskMen.com's THRIVE web series. He's also a certified personal trainer and lifestyle consultant, able to provide his clients with comprehensive strategies to achieve optimal health. Combining his education with his experience as a certified personal trainer, Patrick is able to provide a holistic viewpoint on the human condition. He hopes to educate, consult, and encourage others to live a life that is in line with their own unique bodies. He delivers modern-day solutions to improve health using traditional, culturally relevant dietary strategies. He was awarded a National Science and Engineering Research Council of Canada Postgraduate Scholarship and a Fonds de Recherche du Québec -Nature et Technologies Scholarship to study the bioactive properties of medicinal plants in Tibet, Himalayan India, and Papua New Guinea.
He was the first recipient of the Ecosystem Approach to Human Health Graduate Training Award, launched by the International Development Research Centre of Canada in 2004. He investigated the role of local food systems of Papua New Guinea in protecting against the development of Type 2 Diabetes caused by the introduction of Western foods. Patrick Owen was also the first recipient of the prestigious Richard Evan Schultes Award granted by the Society of Economic Botany. In 2010, he was awarded the Elsevier Reviewer of the Year Award – Pharmacology Division, for the large number of manuscripts he reviewed for various medical and biochemical journals.
Patrick Owen combines his knowledge of nutrition with various modalities of human movement to promote health and wellness for individuals.  He currently operates a functional nutrition consultation clinic in Montreal, Canada and continues to help people achieve optimal health through personalized approaches that encompasses circadian rhythm imbalances, stress management, exercise, and even ancestral heritage. Owen has ample experience talking in front of large groups from all industries and types of organizations. He provides entertaining anecdotes while explaining complex biochemical pathways. His subject matter is catered to the interests and relevance of the audience and almost always involve animated question periods. Patrick can present in English or French.
Check Availablity
Language Spoken
English French
Travels From
Montreal, Quebec
BOOKS
Edible and Medicinal Plants of Canada
Canada is home to a vast diversity of plants that have helped nourish and heal our people for thousands of years. Find out about: - First Nations uses of plant species - Gathering and preparing wild plants for a variety of uses - Historic European uses of plant species * Plants for everything from clothing to shelter - The fundamentals of survival - food and medicines * Clear descriptions of the plants and where to find them - Warnings about plant allergies, poisons and digestive upsets - A special section identifying poisonous plants and species that are similar - More than 530 colour photographs and 125 illustrations
Superfoods Cookbook
You've probably heard about superfoods - exceptionally healthy foods that come with a host of health benefits. But did you know how easy it is to incorporate them into your daily meals? From berries and salmon to red wine and raw chocolate (yes, chocolate ), the "Superfoods Cookbook" provides the facts you want and the recipes you need to transform the way you eat.
Eating and Healing
Traditional Food As Medicine presents respected researchers' in-depth case studies on foods different cultures use as medicines and as remedies for nutritional deficiencies in diet. Comparisons of living conditions in different geographic areas as well as differences in diet and medicines are thoroughly discussed and empirically evaluated to provide scientific evidence of the many uses of these traditional foods as medicine and as functional foods. The case studies focus on the uses of plants, seaweed, mushrooms, and fish within their cultural contexts while showing the dietary and medical importance of these foods. The book provides comprehensive tables, extensive references, useful photographs, and helpful illustrations to provide clear scientific support as well as opportunities for further thought and study.
SPEAKERS' TOPICS
Check Availablity