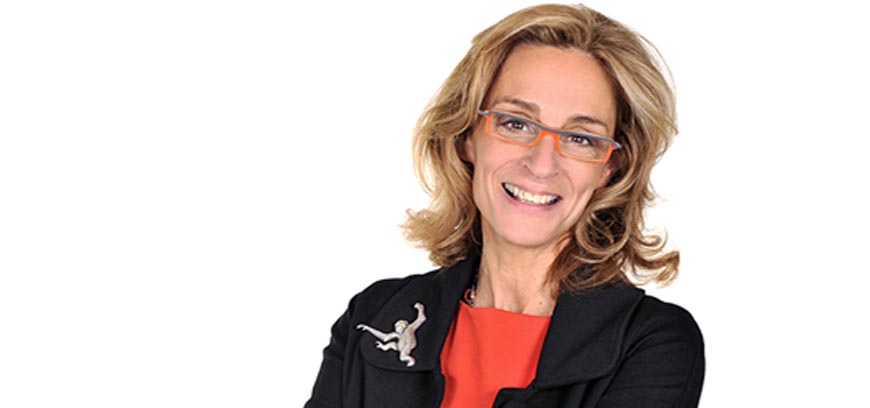 Toni Newman
Business Growth, Innovation and Strategy Expert
Five-time award winning business owner Toni Newman, is a highly sought after innovation catalyst and keynote speaker with an uncanny ability to help her clients turn information into innovation and ideas into results. With years of business experience in fields as diverse as law, advertising, tourism, sales, entertainment and event management, Newman brings a uniquely powerful mix of strategy, creativity and real world insight to the table.
Toni Newman has been inducted in the Canadian Speaking Hall of Fame for both her dedication to the speaking industry as well as her outstanding excellence on the platform. She travels extensively working with leaders who are committed to change and ready for results. Entertaining and highly knowledgeable, authentic and exceptionally relevant, Newman brings a uniquely powerful mix of proven strategies, extraordinary creativity and real world business insights to the platform.
A former meeting planner, Newman's innovative, award-winning event marketing company (Geffman Productions) designed and produced events such as product launches, retail store openings, international sales meetings and trade show booths in countries around the world. Clients such as Microsoft, Bell Mobility, Avon, BATA, CIBC and the Toronto Star came to Toni Newman's team when they were looking for cutting edge events that would not only wow their audiences, but that would also accomplish their strategic objectives and provide a measurable return on investment.
In today's incredible challenging marketplace, where competitive advantage is determined by our ability to effectively differentiate ourselves from the competition, highly respected leaders from sectors as diverse as Finance, Retail, Telecommunications, Health Care, Insurance and many others count on Toni Newman to provoke the kind of strategically innovative thinking that is essential to propel their organizations forward.
Make a Change, Change a Life: Toni Newman is passionate on growing non-profit organizations through her presentations. She will commit to delivering a second presentation to an organization-in-need of that client's choosing – most likely an organization with whom the client is already associated. This leaves the travel expenses to be covered by either the client or the Make a Change, Change a Life (MCCL) recipient organization.
Fluent in both French and English, Toni Newman travels all over North America working with leaders who are committed to change and ready for results. She has a uniquely integrated approach to customer experience innovation and both she and her clients have the results to prove it. Newman has a powerful and passionate message to share and offers practical tools and techniques, applies to businesses of all sizes and across all sectors.
Check Availablity
Language Spoken
English French
Travels From
Montreal, Quebec
SPEAKERS' TOPICS
Check Availablity