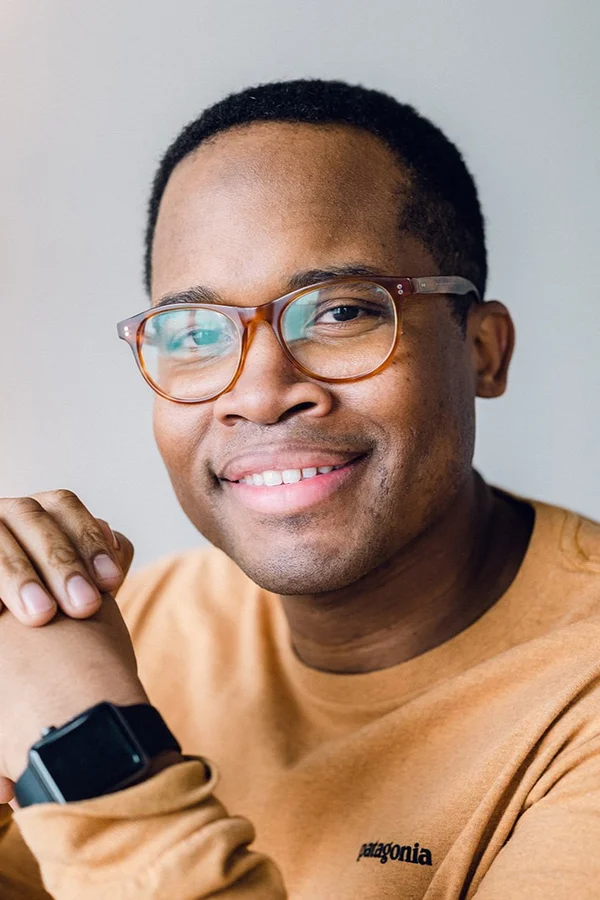 CEO & Founder, Asana Partner And Systems Improvement Expert
Marquis Murray, CEO and Founder of Cirface, is a business process consultant and Asana expert with over 15 years in the industry. He helps teams make the most of their technology by standardizing their operating systems and streamlining their processes. His dedication to systems and processes optimization has led him to establish successful ventures like Ditto, which was acquired just two years after its inception. Marquis's expertise extends to training teams, emphasizing the importance of human capital in achieving operational excellence. His collaborations with industry giants, including Cadillac Fairview and Barstool, highlight his versatility and the trust he commands in the sector. A sought-after speaker, Marquis Murray empowers business leaders through insights on change management, process documentation, and the use of tools like Asana for streamlined operations. He's a firm believer in continual process improvement, ensuring businesses maintain their edge. His academic credentials from the University of Toronto and Ryerson University further solidify his authority in the field. Set to release his book "Process Over Perfect" in 2024, Marquis introduces the "4D Process Improvement Framework," a testament to his deep understanding of workflow design. Beyond his professional achievements, he's an active YouTuber, sharing valuable tutorials and insights, and enjoys hosting his podcast, "In Systems We Trust."
Communications
Business Growth
Business Management
Business Technology
Board Meetings & Strategic Advisory
Corporations & Businesses
Department Meeting
Key Note
Men
Under $5,000
Virtual & Online Meetings
Workshop & Training
MARQUIS MURRAY BIOGRAPHY
Marquis Murray, a business process consultant, Asana expert, esteemed speaker, and the CEO and Founder of Cirface, stands at the forefront of systems and processes optimization. With a keen eye for detail and a passion for efficiency, Marquis has dedicated his career to helping teams make the most of their technology by standardizing their operating systems and optimizing their processes.
With a 15-year track record in the industry, Marquis Murray has demonstrated expertise in building and leading efficient teams by improving their processes. But the transformation doesn't end with systems and processes. Marquis believes in the power of human capital. He invests time in training teams, equipping them with the skills and knowledge to be more efficient and effective in their daily tasks. His consultancy, Ditto, quickly gained traction and was acquired within its first two years. This wasn't his first success; he previously founded Media Crate, a thriving Inbound Marketing Agency.
Throughout his career, Marquis Murray has had the privilege of working with and assisting a diverse range of clients. Notable names include Cadillac Fairview, PayPal, Barstool, Thrive Causemetics, and Academy to Innovate HR (AIHR). These collaborations underscore his versatility and the trust industry leaders place in his expertise.
Marquis's speaking topics are wide and ranging, tailored to empower business leaders through the power of systems and processes. He emphasizes change management, teaching leaders to navigate shifts and foster innovation. His insights into process documentation ensure operational consistency and quality, while his expertise in tools like Asana and automation highlights ways to streamline operations. Marquis Murray also champions the importance of process improvement, believing that continuous refinement is key to achieving and maintaining operational excellence. By mastering these areas, leaders can enhance efficiency, reduce errors, and focus on strategic growth.
Marquis's academic background is equally impressive. He holds a degree in Digital Marketing Management, Digital Communication and Media/Multimedia from the University of Toronto and is certified in Project Management Foundations and Agile Leadership. Further, he has studied Business, Management, Marketing, and Related Support Services at Ryerson University.
His commitment to eliminating team burnout is deeply personal. Having witnessed the detrimental effects of stress and burnout on leaders and their teams, Marquis Murray is on a mission to aid organizations in navigating these challenges, allowing them to concentrate on their core objectives. This dedication is further exemplified through his partnerships with industry giants like Asana, HubSpot, PandaDoc and Miro, ensuring his clients receive nothing but the best solutions.
In 2024, Marquis will release his book, "Process Over Perfect." The publication centers on his unique and innovative method in workflow design: the "4D Process Improvement Framework." This book encapsulates his extensive experience and offers profound insights for those aiming to master process optimization. Beyond written works, Marquis maintains an active YouTube channel. Here, he shares Asana tutorials and insights on process documentation and optimization. His content aims to assist entrepreneurs and business leaders in enhancing their operations.
Outside his professional endeavours, Marquis has varied interests. He hosts the podcast "In Systems We Trust." In his downtime, he enjoys reading, kayaking, playing the bass, and spending quality time with his family and dog, Taco.
Marquis Murray

Topic Presentations
tech-driven process optimization - maximizing business efficiency with modern solutions
Virtual Presentation

Keynote Presentation

Workshop Session

Half Day Training

Full Day Training

In today's dynamic and competitive business landscape, Marquis Murray stands as a staunch advocate for the transformative power of modern tools and automation. He delves deep into the capabilities of platforms like Asana, illustrating not just their functionalities but the profound impact they can have on business operations. These tools, when used effectively, can revolutionize processes, making them more streamlined, efficient, and adaptable to changing business needs.

Beyond mere tool adoption, Marquis emphasizes the strategy behind tool selection. It's not just about having the latest software; it's about choosing solutions that align with a company's unique goals and challenges. Automation, in Marquis's view, is not a mere convenience. It's a strategic move that can free up valuable human resources, allowing teams to focus on innovation, strategy, and growth.

Embracing modern tools and automation is a strategic imperative. But it's not just about doing things right; it's about doing the right things for sustained business growth and efficiency. Marquis Murray offers a roadmap to businesses, guiding them in selecting the right tools, implementing them effectively, and ensuring they drive tangible business results.
embracing continual process improvement for business success - adapting and thriving in an ever-evolving market
Virtual Presentation

Keynote Presentation

Workshop Session

Half Day Training

Full Day Training

Marquis Murray firmly believes that the heart of a successful business lies in its processes. But in a world where change is the only constant, these processes can't remain static. Marquis champions the philosophy of Measurable Constant Improvement (MCI), a systematic approach to continually refining and enhancing business processes. By adopting MCI, businesses can identify inefficiencies, eliminate bottlenecks, and adapt to the ever-evolving demands of the market.

How does one embark on this journey of process improvement? Marquis suggests starting with a thorough audit of existing processes, understanding their strengths and weaknesses. From there, it's about setting clear, measurable goals for improvement, and leveraging tools and methodologies that facilitate change. Regular reviews, feedback loops, and an openness to change are essential components of this approach.

Process improvement isn't a one-time project; it's an ongoing commitment. In a rapidly changing business landscape, the ability to refine and adapt processes is not just an asset—it's a necessity. Marquis provides businesses with a roadmap to navigate this journey, ensuring they remain agile, efficient, and competitive.
the power of process documentation - laying the groundwork for scalable efficiency
Virtual Presentation

Keynote Presentation

Workshop Session

Half Day Training

Full Day Training

Process documentation is crucial for any business's efficiency and survival, especially as it scales. It provides a clear framework for operations, ensuring consistency and quality. Marquis Murray believes that without a clear, written guide, even the most well-intentioned teams can fall behind. This is why he places such emphasis on the creation of detailed, yet accessible, process documentation. For Marquis, it's not just about having a set of instructions; it's about having a roadmap that guides every action, decision, and strategy.

Diving deeper into the mechanics, Marquis underscores the importance of visually representing processes. Flowcharts, diagrams, and other visual aids can make complex processes more digestible. Additionally, he advocates for the creation of standard operating procedures (SOPs) that provide step-by-step guidance, ensuring consistency and quality across operations. But Marquis also recognizes the diversity of learning styles within any team. He emphasizes the need to present information in varied formats – be it written, visual, or auditory – to cater to everyone and ensure maximum comprehension.

Process documentation is more than just a set of instructions; it's the backbone of efficient operations. It ensures that every team member, regardless of their role or expertise, has a clear understanding of their responsibilities and how they fit into the larger organizational picture. With Marquis's insights, businesses can craft documentation that not only provides clarity but also fosters cohesion, collaboration, and overall operational excellence.
process-driven leadership: navigating burnout - harnessing systems for growth and well-being
Virtual Presentation

Keynote Presentation

Workshop Session

Half Day Training

Full Day Training

In the demanding world of leadership, burnout is a significant and often overlooked challenge. Drawing from his own journey as an entrepreneur and business leader, Marquis Murray addresses this issue head-on. He recalls how, in scaling his consultancy, systems and processes became his saving grace, preventing burnout and ensuring consistent growth.

Marquis emphasizes the importance of self-awareness, continuous personal growth, and the need to avoid becoming complacent. He believes that while leaders are tasked with driving results, their mental and emotional well-being is paramount. A core aspect of his mentoring approach is the understanding that leadership extends beyond just achieving business metrics. Leaders must be equipped with strategies to manage stress, maintain motivation, and ensure they remain effective in their roles.

Furthermore, Marquis advocates for leaders to build robust processes and systems. These not only streamline operations but also act as safeguards against burnout, ensuring teams remain motivated and productive. By focusing on both the professional and personal facets of leadership, Marquis equips leaders with the tools they need to thrive. He offers actionable insights to help leaders strike a balance, ensuring they can navigate the pressures of their roles while also prioritizing their well-being, leading to sustained success for themselves and their organizations.
Marquis Murray can deliver customized presentations within the following topic themes.
Marquis Murray and his team at Ditto are true experts when it comes to Asana, and creating great processes for service-based businesses and agencies. I've had the pleasure of collaborating with Marquis on the creation of educational content on the best practices of project management and process development for our industry and would recommend him to anyone looking to improve their operations & systems through Asana.
Parakeeto
What can I say about Marquis Murray that's not obvious from everything he has going on… I met Marquis during an event we were co-hosting and immediately I learned what a professional he is. Afterwards, I immediately invited Marquis to present his knowledge of project management and Asana integration to our community of agencies. Since I have introduced him to anyone I can think of and all I hear is what I already knew – his expertise is proven, and he's the guy to go to for...
Partnerhub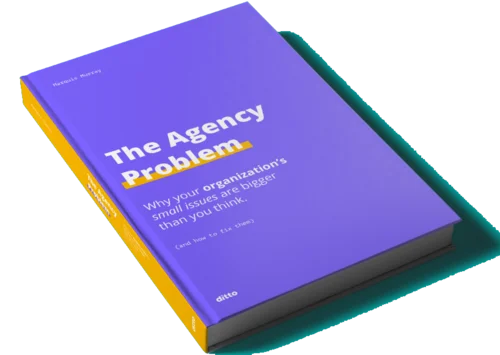 The Agency Problem
The Agency Problem
How to book Marquis Murray for an event?
Marquis Murray keynote speaker is an expert presenter and has a wide range of experience speaking to a wide variety of audiences and organizations. Marquis Murray delivers keynotes, workshops & training sessions. They may also host or emcee events. Hire Marquis Murray from Halifax, Nova Scotia for your event to inspire the audience to take action and make change in their work and their lives. Your workplace will benefit from our keynote speaker and their keynote talks and speeches will shift the mindsets or behaviours for the audience members in Canada. 
Interested in booking Marquis Murray for an event?
Are you looking to hire Marquis Murray for your event? Marquis Murray Halifax, Nova Scotia is a dynamic and engaging speaker that offers audiences researched content paired with expertise and a dynamic speaking ability. Marquis Murray is also a Canadian corporate consultant and coach and facilitates workshops and training sessions for a corporate audience. Marquis Murray is an expert keynote presenter and speaks on wide variety of topics. Hiring a great speaker for your event is important and working with a thought leader like Marquis Murray from Speakers Canada's roster will engage audiences into the content of the presentation to bring awareness and a fresh perspective for their approach to their work and their lives. Book Marquis Murray to educate, motivate and activate the audience through an interactive and entertaining presentation at corporate meetings and gatherings.
Known as a popular key note speaker in Canada, Marquis Murray creates life changing experiences for the participants with practical insights and strategic advice they can implement right after the session. Working with a one our leading expert speaker like Marquis Murray from Halifax, Nova Scotia offers organizations a fresh perspective to assist the people of the organization. No matter if it is a government, association, or business crowd, Marquis Murray is a perfect speaker for your event. Through unique practical insights for trending topics and years experience speaking to different organizations, Marquis Murray focuses on changing individuals to make better decisions at work and their lives. No matter if you are holding an in person or virtual event, having an influential speaker such as Marquis Murray will engage, motivate, and activate the audience to make a change in their lives and inspire action for results to meet organizational goals. Your workforce will benefit from Marquis Murray's presentations and speeches, with measurable results set to shift the people of the organization and core direction of the company. Book Marquis Murray speaker for your annual general meeting, conference, summit, or convention in Canada.
How much does it cost to hire Marquis Murray for a keynote presentation or virtual event?
Marquis Murray is an expert professional key note speaker with a lot of experience speaking and delivering engaging talks to organizations and audiences in Canada. Each of Speaker Bureau Canada's talent have different ways to assess their fees, and Marquis Murray speaker fee ranges depending on the size of the audience, event format (in person or virtual), event location, and if the organization booking them is a non profit, association, government department/government agency or business/corporation. The speakers we work with are flexible with their fees, and it is important for us to learn more about your event before we approach them, as it is our role to work for you, and to help you find a speaker within budget. 
Please contact Speakers Bureau of Canada and provide us with your event details so that we can contact Marquis Murray to check availability or confirm the pricing and associated costs to hire a great speaker like Marquis Murray for your event. As Marquis Murray's agent and as a Canadian top speaker bureau and talent agency for speakers, we are able to propose each event opportunity from each host organization's behalf to try to help you get in touch with Marquis Murray and confirm them for your in person or online meeting/event. We can also provide and advise on the booking process and potentially negotiate their fee. Speakers Canada is a client focused speaker agency, and we work for you in finding good speakers for your team meetings and booking processes.
Marquis Murray Disclaimer
Speakers Bureau Canada assists companies and event planning teams seeking to hire talent like

Marquis Murray

for speaking engagements, virtual meetings, conference appearances, training sessions and workshops facilitations. Our Canadian speakers bureau does not claim to exclusively represent

Marquis Murray

, however they are represented by Speakers Canada, and we work with them closely for their Canadian speaking opportunities and bookings. As Canada's top speaker bureau, we represent Canadian motivational keynote speakers and professional guest speakers that will be available on your upcoming events date and location that are withing the budget. Our talented bureau speaker booking agency can help find business speakers or celebrity speakers that aligns with each organization, audience, event theme and the topic themes you hope for the speaker to address in their presentation. 
When SBC receives a request to book Marquis Murray we provide you with their speaker fees, travel costs and check their schedules. We work closely with the host organization's event planning team and the speaker to handle the logistics and to relay or negotiate associated costs. Our talented team members then will work with our talent directly or their agent/manager/assistant to confirm the Canadian speaker fee and travel expenses, so that event planning teams can receive an official quote for the speaker appearing at the event. Speaker fees and travel costs vary per speaker and our role is to contact Marquis Murray about your event, after we have connected with the event organizers to learn all the event details and/or conference program. Each booking request is unique since session durations and audience sizes can vary which may affect the speaker's fees. If you are looking to hire Marquis Murray, we recommend filling out the booking request form so a booking agent from Speakers Bureau Canada can get in touch with our talent to help you coordinate with your team to engage the speaker for a successful event.