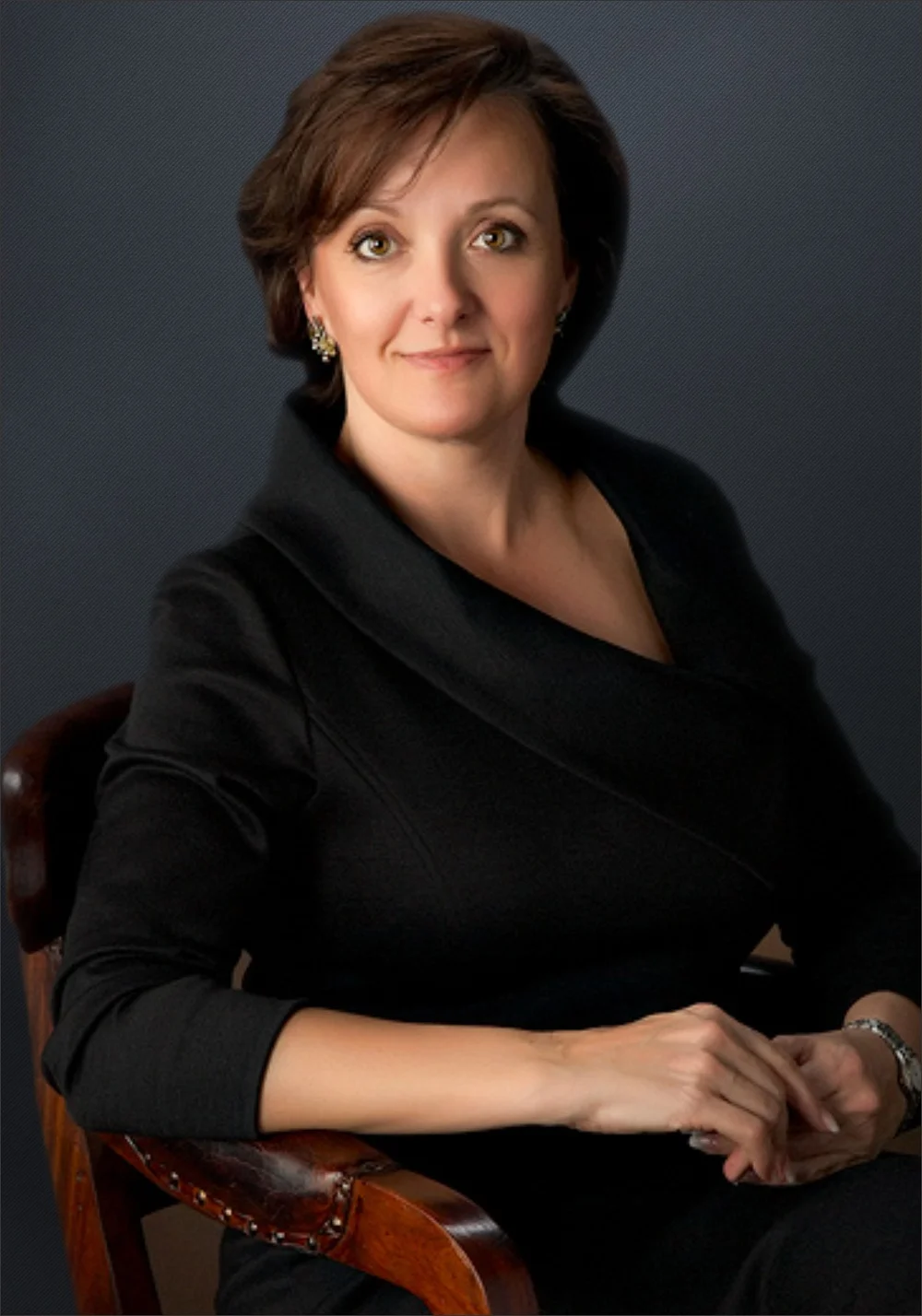 Business Leadership, Innovation & Digital Tranformation Thought Leader
Alizabeth Calder is a bestselling author & sought-after keynote speaker who inspires leaders to capitalize on successful digital investments & transformation. Alizabeth Calder focuses on bridging the gap between the technology sector and the leaders who provide the governance and investment needed to succeed. She helps organizations and corporate boards in the digital era to adapt to technology futures. Alizabeth Calder is an experienced senior advisor, meeting facilitator and speaker, capable of building strategy for and leading a broad range of business events that inform, motivate, and get results.
Change Management
Employee Management
Leadership
Peak Performance
Personal Growth
Resilience & Adversity
Teamwork
Business Growth
Career Development
Conference
Economic Development
Environment & Climate Change
Finance & Insurance
Guest Panelist & Guided Q&A
Healthcare
Inspirational
ALIZABETH CALDER BIOGRAPHY
Alizabeth Calder is a seasoned CIO, COO and CEO with proven success delivering innovation to a new generation of business leaders. She has over 30 years of experience delivering business transformation, sales effectiveness, and organizational change through proactive strategy and practical execution. She is an experienced senior advisor, meeting facilitator and speaker, capable of building strategy for and leading a broad range of business events that inform, motivate, and get results. Alizabeth Calder has the strategic ability to set vision and direction and the tactical experience to work with a team to get the job done.
Alizabeth Calder has enabled business strategy and lead execution in companies that include CP Rail, TD Bank, Airmiles, CML Healthcare and IBM. As the CIO at CML Healthcare, Alizabeth led the team to develop and deliver three technology-based products as accretive growth opportunities. Alizabeth Calder then returned to the financial institution sector, acting as a change agent in the leadership of high-potential customer service improvement programs. She joined IBM Canada in 1995, taking progressively senior leadership roles, including participating at an Executive Committee level in her last IBM role. Leaving IBM to build her base of experience in smaller and more entrepreneurial enterprises, Alizabeth Calder has seen what it takes to adapt and enable sustainable growth based on business maturity regardless of company size.
As a business leader with experience in many industries, she commands a presence based on significant leadership credentials in small and large enterprises. She has successfully overseen more than $1 billion in business transformation programs with companies including CPRail, CIBC, TD Bank, CML Healthcare, HomeEquity Bank, and Si Systems. Bringing her unique sense of humour, practical knowledge, and easy credibility to your business program. Her proactive work with the business and the Board enabled best-in-class business capabilities, facilitating research initiatives with MARS and other sector innovators and supporting proactive B2B and B2Government success in new market segments.
At CP Rail, Alizabeth led the design and execution of a 3-year, enterprise-wide SAP implementation to transform operational functions across all parts of the business. The resulting capabilities enabled the exponential growth in data that the railway needed to make better informed real-time decisions and directly supported strategic innovation to open new markets and reach new customers. As COO for IBM Global Services Alizabeth delivered the operational transformation required to support 45% annual growth, including successfully leading the outsourcing operations through the power outage and SARS in 2003. Alizabeth is a Certified Member, the Institute of Corporate Directors (ICD.D), a member of the adjudication panel for the ITAC Innovation Awards, and participates in both the Catalyst Women on Board and the Canadian Board Diversity Council (CBDC) Diversity 50 program.
Alizabeth Calder is known to be at her best in situations with multiple, highly complex 'moving parts to ensure that all activities drive to targeted and measurable outcomes. Alizabeth Calder is a certified corporate director. She received her MBA from the Ivey School of Business in 1982 and joined the world of retail financial services as a planner and facilitator. Leveraging her experience introducing practical strategies and sustainable solutions, she moved into the consulting world and spent five years with KPMG Peat Marwick. Alizabeth Calder provides customized presentations for clients helping businesses become more effective and productive and showing measurable results in increased profits and business growth. She is a leading expert in helping business leaders and their management teams identify key areas for immediate personal and business growth.
Alizabeth Calder

Topic Presentations
intuitive leadership: maximizing the core of your company
Virtual Presentation

Keynote Presentation

Workshop Session

Half Day Training

Full Day Training

How does your dog miraculously know that it is time to go for a walk? You're only watching him 1% of the time, but he's watching you all the time. How you perform as the leader has a fundamental impact on almost everything in your organization. Looking beyond the conventional leadership wisdom has an amazing impact on your bottom line.

Leverage your intuitive leadership talents for real-time results by applying these critical lessons from leaders like Winston Churchill, Bill Gates, and Barak Obama into action. Bring new understandings and maximize your ability to make decisions and bring your intuition as a trusted comrade to equip you manage any situation you may face. Build new foundations of trust within yourself, your team and all stakeholders.
valued based decisions for managing pressure in disruption
Virtual Presentation

Keynote Presentation

Workshop Session

Half Day Training

Full Day Training

Research shows that one in three business leaders make critical decisions without the information they need. Successful strategy demands that you build the right business dashboard to steer through the hazards, and arrive at your destination without being blindsided! Businesses, industries and markets shift quickly in the new age to technology and it is critical that leaders and employees are able to make good decisions that will drive business growth yet reflect the initiatives and values of the company. In managing disruptive forces, one must become comfortable to manage themselves, their teams and any external challenges the company can face. Being agile plays a key role in being able to manage disruption and it is critical for leaders to have support of their teams when managing unertainty. Values play a major role in high pressure decisions and maintaining trust with employees and customers in the face of complexity.

Master the defensive driving techniques that let you measure and demonstrate effectiveness in any conversation or for any business decision. Learn how to adapt your mindset, communication methods and critical thinking skills to effectively make high pressure decisions in high pressure situations.  Leverage the right strategic initiatives for your best bottom line outcomes while creating a people first culture through the personal values and by making decisions that reflect the values of individuals and the value of the company.
digitial transformation: digital innovation to sustain the future
Virtual Presentation

Keynote Presentation

Workshop Session

Half Day Training

Full Day Training

Leveraging the investment to deliver sustainable shareholder value. Nearly 90% of Board level leaders feel that information technology is important for creating long-term shareholder value; However, 50% of those same Directors say that they are not adequately engaged in the decision making process. Success depends on having practical ways to leverage the conversation to get the right focus and funding for the opportunities that will differentiate. Make every investment discussion an opportunity to improve board level confidence by addressing practical challenges in a balanced view of risks and outcomes.
21st century employement: careers that drive the future
Virtual Presentation

Keynote Presentation

Workshop Session

Half Day Training

Full Day Training

In our rapidly changing global economy, few career paths are well defined straight lines. Whether you aspire to be a C-level executive, an entrepreneur, or a recognized global expert in your field, you need to optimize every change as an opportunity to build your foundation. Make every new situation a relevant building block to always be at the top of the headhunter's candidate list.
making the digital transformation myth a reality
Virtual Presentation

Keynote Presentation

Workshop Session

Half Day Training

Full Day Training

Digital Transformation has become an over-used term, with increasing skepticism that there is an attainable strategy to deliver real and measurable value. Leverage proven techniques to improve impact with the CFO, CEO, and the Board, and be recognized by internal stakeholders, shareholders, and analysts. Focus on the strategic outcome-based competencies needed to engage successfully up to and including the Board.
intergenerational selling: the new way people buy
Virtual Presentation

Keynote Presentation

Workshop Session

Half Day Training

Full Day Training

Leading successful Millennial and GenX sales teams demands leaders to find the teachable moments that won't generate an ok, boomer response. Leverage proven leadership and direct sales strategies to get and keep the attention of the client. Motivate teams to earn the right to be heard. Take advantage of new techniques to increase stickiness and drive traction to close the deal.
securing your cyber
Virtual Presentation

Keynote Presentation

Workshop Session

Half Day Training

Full Day Training

Cyber security is everyone's challenge. Leverage a custom-designed program with lessons from the trenches to inform the oversight, decisions, and preparedness.
change makers
Virtual Presentation

Keynote Presentation

Workshop Session

Half Day Training

Full Day Training

How to leverage your unique business culture to deliver on your key strategic partnerships and investments.
alizabeth's customized presentation topics
Virtual Presentation

Keynote Presentation

Workshop Session

Half Day Training

Full Day Training

Future Trends – Being Aware and Ready
Practical Strategies Driving ESG Impact
High-Value Transformation
Re-defining the Trusted Business
Data Strategies for Differentiating Decision Power
Employee Engagement
Developing Leadership Talent
Career Strategy and Resilience for Tech Leaders
Building the Enterprise Digital Portfolio
Monetizing Digital Investments for B2B and B2C
Corporate Social Responsibility & Philanthropy
Environment & Climate Change
Economic Development
Ecosystem-Based Supply Strategies for Exponential Outcomes
Career Development
Alizabeth Calder can deliver customized presentations within the following topic themes.
For those managers who have struggled to make it happen, work out the problems, get it done, or transform strategies into genuine growth – here's the missing medicine from an experienced expert. Alizabeth Calder offers a prescription and it comes down to realism and above all, growing up.
Loewen and Partners Inc.
Alizabeth's book is brilliantly amazing. The concept of toddler to maturity is an analogy that powerfully can get across to business people what they need to do to succeed. Your book is helping me see the missing pieces which cause much of the mediocrity and big problems in my businesses and then you help restore with the correct remedies to create success.
Business Momentum Coach
Alizabeth quickly grasped the intent of our event, and provided insight and structure that added immense value. She made sure that the day delivered real value for all of the business partners participating.
IBM Canada
Alizabeth led the planning for a division divestiture involving more than 30 different parties. Her expertise in managing this complex process was instrumental to achieving a successful outcome for the company, buyers, regulators, and customers. Her vision and domain expertise provided immense benefit to the project.
CML Healthcare Inc.
Alizabeth took on the challenge of offering sales coaching by delivering a keynote address to a room full of very senior and easily distracted IBM account leaders. Her ability to personalize the message and use humour gave her control of the room immediately and engaged the team for her entire keynote. I have never seen anything like it with that small audience – while she was at the podium, the room was so quiet you could hear a pin drop!
IBM
Alizabeth used her unique insight and the power of humor to engage a diverse group of senior sales executives with unparalleled success. We laughed, we cried, we learned things! Her sales management keynote Getting, Earning and Keeping the Attention of the CIO, gave unique insight to help front line sales teams internalize the critical work to do before they make a call and how to differentiate themselves and their message to drive sales.
IDC
test article
SBC
Alizabeth Calder is a senior business leader with over 30 years of experience delivering business transformation, sales effectiveness and organizational change through proactive strategy and practical execution. She is an experienced meeting facilitator and speaker, capable of building strategy for...
View
test media house
test host
test interview title
View
Growing Up
Growing Up
How to book Alizabeth Calder for an event?
Alizabeth Calder keynote speaker is an expert presenter and has a wide range of experience speaking to a wide variety of audiences and organizations. Alizabeth Calder delivers keynotes, workshops & training sessions. They may also host or emcee events. Hire Alizabeth Calder from Toronto, Ontario for your event to inspire the audience to take action and make change in their work and their lives. Your workplace will benefit from our keynote speaker and their keynote talks and speeches will shift the mindsets or behaviours for the audience members in Canada. 
Interested in booking Alizabeth Calder for an event?
Are you looking to hire Alizabeth Calder for your event? Alizabeth Calder Toronto, Ontario is a dynamic and engaging speaker that offers audiences researched content paired with expertise and a dynamic speaking ability. Alizabeth Calder is also a Canadian corporate consultant and coach and facilitates workshops and training sessions for a corporate audience. Alizabeth Calder is an expert keynote presenter and speaks on wide variety of topics. Hiring a great speaker for your event is important and working with a thought leader like Alizabeth Calder from Speakers Canada's roster will engage audiences into the content of the presentation to bring awareness and a fresh perspective for their approach to their work and their lives. Book Alizabeth Calder to educate, motivate and activate the audience through an interactive and entertaining presentation at corporate meetings and gatherings.
Known as a popular key note speaker in Canada, Alizabeth Calder creates life changing experiences for the participants with practical insights and strategic advice they can implement right after the session. Working with a one our leading expert speaker like Alizabeth Calder from Toronto, Ontario offers organizations a fresh perspective to assist the people of the organization. No matter if it is a government, association, or business crowd, Alizabeth Calder is a perfect speaker for your event. Through unique practical insights for trending topics and years experience speaking to different organizations, Alizabeth Calder focuses on changing individuals to make better decisions at work and their lives. No matter if you are holding an in person or virtual event, having an influential speaker such as Alizabeth Calder will engage, motivate, and activate the audience to make a change in their lives and inspire action for results to meet organizational goals. Your workforce will benefit from Alizabeth Calder's presentations and speeches, with measurable results set to shift the people of the organization and core direction of the company. Book Alizabeth Calder speaker for your annual general meeting, conference, summit, or convention in Canada.
How much does it cost to hire Alizabeth Calder for a keynote presentation or virtual event?
Alizabeth Calder is an expert professional key note speaker with a lot of experience speaking and delivering engaging talks to organizations and audiences in Canada. Each of Speaker Bureau Canada's talent have different ways to assess their fees, and Alizabeth Calder speaker fee ranges depending on the size of the audience, event format (in person or virtual), event location, and if the organization booking them is a non profit, association, government department/government agency or business/corporation. The speakers we work with are flexible with their fees, and it is important for us to learn more about your event before we approach them, as it is our role to work for you, and to help you find a speaker within budget. 
Please contact Speakers Bureau of Canada and provide us with your event details so that we can contact Alizabeth Calder to check availability or confirm the pricing and associated costs to hire a great speaker like Alizabeth Calder for your event. As Alizabeth Calder's agent and as a Canadian top speaker bureau and talent agency for speakers, we are able to propose each event opportunity from each host organization's behalf to try to help you get in touch with Alizabeth Calder and confirm them for your in person or online meeting/event. We can also provide and advise on the booking process and potentially negotiate their fee. Speakers Canada is a client focused speaker agency, and we work for you in finding good speakers for your team meetings and booking processes.
Alizabeth Calder Disclaimer
Speakers Bureau Canada assists companies and event planning teams seeking to hire talent like

Alizabeth Calder

for speaking engagements, virtual meetings, conference appearances, training sessions and workshops facilitations. Our Canadian speakers bureau does not claim to exclusively represent

Alizabeth Calder

, however they are represented by Speakers Canada, and we work with them closely for their Canadian speaking opportunities and bookings. As Canada's top speaker bureau, we represent Canadian motivational keynote speakers and professional guest speakers that will be available on your upcoming events date and location that are withing the budget. Our talented bureau speaker booking agency can help find business speakers or celebrity speakers that aligns with each organization, audience, event theme and the topic themes you hope for the speaker to address in their presentation. 
When SBC receives a request to book Alizabeth Calder we provide you with their speaker fees, travel costs and check their schedules. We work closely with the host organization's event planning team and the speaker to handle the logistics and to relay or negotiate associated costs. Our talented team members then will work with our talent directly or their agent/manager/assistant to confirm the Canadian speaker fee and travel expenses, so that event planning teams can receive an official quote for the speaker appearing at the event. Speaker fees and travel costs vary per speaker and our role is to contact Alizabeth Calder about your event, after we have connected with the event organizers to learn all the event details and/or conference program. Each booking request is unique since session durations and audience sizes can vary which may affect the speaker's fees. If you are looking to hire Alizabeth Calder, we recommend filling out the booking request form so a booking agent from Speakers Bureau Canada can get in touch with our talent to help you coordinate with your team to engage the speaker for a successful event.