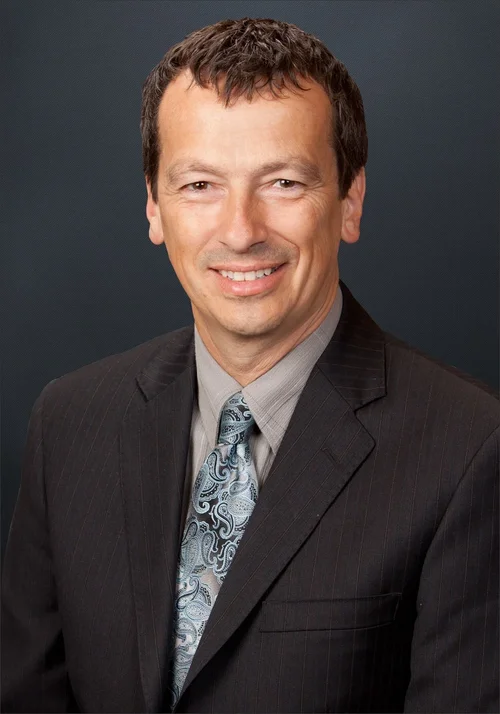 Kelowna, British Columbia
Classroom, Learning and Education Workforce Expert
Tom Hierck is an administrator, district leader, educator, project leader, and executive director known for the unique context of his education philosophy. Tom Hierck infuses his message of hope with strategies culled from the real world with dynamic presentations exploring the role of assessing positive learning environments.
Communications
Employee Management
Leadership
Personal Growth
Resilience & Adversity
Teamwork
Campus & University Speakers
Career Development
Community Engagement Events
Conference
Education & Teachers
Family & Parenting
Inspirational
Motivation
TOM HIERCK BIOGRAPHY
Tom Hierck has been an educator since 1983. His career has spanned all grade levels and roles in public education. Tom Hierck was a teacher, administrator, district leader, department of education project leader, and executive director, all of which have provided a unique context for his education philosophy. Tom Hierck was also recently ranked in the top ten for the World's Top 30 Educational professionals by Global Gurus in 2021. Tom Hierck infuses his message of hope with strategies from the real world through his compelling and uplifting presentations. He understands that educators face unprecedented challenges and knows which strategies will best serve learning communities.
Tom Hierck has presented to schools and districts across North-America, with a message of celebration for educators seeking to make a difference in the lives of students. His dynamic presentations explore the importance of positive learning environments, and the role of assessments to improve student learning. He supports each organizer and audience member after each presentation with ongoing support and consultation. Tom Hierck speaks to ensure the long-term success of districts, schools and students for the long term.
Hierck is also a bestselling author. He is one of Canada's leading experts and thought-leaders on classroom and learning dynamics. His message is one of celebration for educators who are seeking to make a difference in the lives of students. His dynamic presentations explore the importance of positive learning environments and the role of assessment to improve student learning. Tom Hierck has worked with many of Canada's School District/Division leaders throughout his career. He also works closely with all school leaders on the design and implementation of structures and programs that promote effective practice and produce positive results.
Tom Hierck has 29 years of experience in public education—including secondary, middle, and elementary schools. He is a compelling speaker focused on staff and student development. He infuses his message of hope with strategies culled from the real world. He understands that educators in North America face unprecedented challenges and knows the proactive strategies that will serve learning communities best. He believes that every student is a success story waiting to be told. This is what led Hierck to work with teachers and administrators to create positive school cultures and build effective relationships that facilitate learning for all students.
Tom Hierck

Topic Presentations
7 keys to a positive learning environment
Virtual Presentation

Keynote Presentation

Workshop Session

Half Day Training

Full Day Training

Based on his successful new book, Tom Hierck will share the seven keys to creating a positive learning environment. The pyramid of behaviour interventions looks at the connections between positive behaviour interventions and supports (PBIS), Professional Learning Communities (PLC), sound assessment practice and positive relationship building.
the heart of education
Virtual Presentation

Keynote Presentation

Workshop Session

Half Day Training

Full Day Training

Education is about people working and learning together. It is about building relationships with the students and adults, in an effort to create a learning community. How we treat each other and the way we interact with one another will set the tone for everything else we do in school.

This presentation is about building trust in relationships. It is based on the premise that we make a difference in the lives of students by creating a positive school climate that is conducive to collaborative learning for all. It is one thing to say that we should be part of a learning community, but it is another thing to translate that into action.

We make a difference. We have to believe that statement. Every child that enters our classrooms in September will be different in June. The question is how will they change? By next September will they simply be one year older? Will they simply have a year's worth of new facts in their heads? Will they be more school-wise and better able to spew back what we want to hear? Or will they be independent thinkers, mature enough to tackle the academic and social challenges ahead of them? The answers to these questions come from within us, the adults. What we do with students and how we do it, from September to June is the critical factor.

Teaching is not a random act. Our planning and preparation, our teaching and marking, our modelling and mentoring are all designed to have an impact on each individual student. More important than our lesson plans and yearly overviews, it must be emphasized, is our personal interactions and relationships with these kids. How we treat each individual matters. The behaviours that we model and expect make a difference. The depth of our tolerance and the height of our expectations set the tone. The variety of learning activities and the range of authentic assessments that we provide make learning meaningful. The adaptations and accommodations we make for individual differences, at both the low and high end of the spectrum, create opportunities for success for all students. This is what school is about: all students learning and growing.
thinking inside the box
Virtual Presentation

Keynote Presentation

Workshop Session

Half Day Training

Full Day Training

Schools must focus on the needs of all students, welcome the assistance of all parents, and rely on the expertise of all educators to make significant gains in the school environment. Connecting with the heart before measuring the head is critical. A lot has been made for teachers to" think outside the box" when dealing with issues in the classroom. Tom will challenge this notion and set the stage for thinking inside the box as a start to solving classroom and school concerns.
leadership for learning
Virtual Presentation

Keynote Presentation

Workshop Session

Half Day Training

Full Day Training

The role of the school leader is critical as we move forward to address the needs of students and staff. Roland Barth talks about the significant relationship role the Principal plays. Tom Hierck will look at this role and the challenges facing school leaders today.
sustainability
Virtual Presentation

Keynote Presentation

Workshop Session

Half Day Training

Full Day Training

Sustainability is a systemic concept, relating to the continuity of institutional aspects of human society. It is intended to be a means of configuring civilization and human activity so that society is able to meet the needs and express the greatest potential in the present, while preserving, planning and acting for the ability to maintain these ideals in a very long term. Sustainability affects every level of an organization. All across our country and in jurisdictions around the world, a dramatic demographic shift is occurring that will impact our previous views of sustainability. In a time when leaders are being asked to step forward with less experience than in the past, how can we ensure that the best of the past is blended with the knowledge of the present to tackle the issues of the future?
assessment topics
Virtual Presentation

Keynote Presentation

Workshop Session

Half Day Training

Full Day Training

Tom Hierck has structured workshops that can be designed for one-hour to full-day sessions on a variety of assessment topics, including common assessments, targets, unpacking standards, assessment "of", "for", and "as", the Seven Strategies for Effective assessment, and the keys to quality assessment practice.
Many teachers have expressed how exciting and inspiring your presentation was. I found your words to be a reminder of what I know to be a solid and worthwhile practice, but don't always follow. Thank you.
My background has been in sports and coaching, so I have spent a great deal of time in the US, in Kelowna and Vancouver at clinics where some of the best coaches in the world have spoken. There are too many to say but the point is some are better than others and some are great. The good news is you are as good as the best of the best.
Have to say, Tom, without a doubt, in my twenty-eight years as an educator in NL, your presentation today would certainly rank among the top three of all I've had the opportunity to attend and listen to in the nearly three decades.
Tom, you held the audience for an entire day. The message was inspirational; it came from both the heart and the head. Your credentials as a teacher shone through and your empathy, compassion and beliefs about success for each student shone through. As one with many years of experience in education, I can safely say, your talk was hope-filled and fact-based. You showed not only that students are success stories waiting to be told but that the same is true for teachers.
Catholic Independent Schools
The presentation that Tom gave to our Family of Schools (500 staff). The audience was completely engaged…………from silence to laughter and even perhaps tears. The feedback from principals (secondary and elementary) and teachers alike was incredibly positive and enthusiastic. Tom made us reflect on the "heart of education" and our key roles in providing student success. He didn't pull any punches and at one point said that "if you don't believe that all children can succeed and that failure is not an option then you should get another job." Tom's presentation made an incredibly powerful impact on the hearts and minds of staff!
How to book Tom Hierck for an event?
Tom Hierck keynote speaker is an expert presenter and has a wide range of experience speaking to a wide variety of audiences and organizations. Tom Hierck delivers keynotes, workshops & training sessions. They may also host or emcee events. Hire Tom Hierck from Kelowna, British Columbia for your event to inspire the audience to take action and make change in their work and their lives. Your workplace will benefit from our keynote speaker and their keynote talks and speeches will shift the mindsets or behaviours for the audience members in Canada. 
Interested in booking Tom Hierck for an event?
Are you looking to hire Tom Hierck for your event? Tom Hierck Kelowna, British Columbia is a dynamic and engaging speaker that offers audiences researched content paired with expertise and a dynamic speaking ability. Tom Hierck is also a Canadian corporate consultant and coach and facilitates workshops and training sessions for a corporate audience. Tom Hierck is an expert keynote presenter and speaks on wide variety of topics. Hiring a great speaker for your event is important and working with a thought leader like Tom Hierck from Speakers Canada's roster will engage audiences into the content of the presentation to bring awareness and a fresh perspective for their approach to their work and their lives. Book Tom Hierck to educate, motivate and activate the audience through an interactive and entertaining presentation at corporate meetings and gatherings.
Known as a popular key note speaker in Canada, Tom Hierck creates life changing experiences for the participants with practical insights and strategic advice they can implement right after the session. Working with a one our leading expert speaker like Tom Hierck from Kelowna, British Columbia offers organizations a fresh perspective to assist the people of the organization. No matter if it is a government, association, or business crowd, Tom Hierck is a perfect speaker for your event. Through unique practical insights for trending topics and years experience speaking to different organizations, Tom Hierck focuses on changing individuals to make better decisions at work and their lives. No matter if you are holding an in person or virtual event, having an influential speaker such as Tom Hierck will engage, motivate, and activate the audience to make a change in their lives and inspire action for results to meet organizational goals. Your workforce will benefit from Tom Hierck's presentations and speeches, with measurable results set to shift the people of the organization and core direction of the company. Book Tom Hierck speaker for your annual general meeting, conference, summit, or convention in Canada.
How much does it cost to hire Tom Hierck for a keynote presentation or virtual event?
Tom Hierck is an expert professional key note speaker with a lot of experience speaking and delivering engaging talks to organizations and audiences in Canada. Each of Speaker Bureau Canada's talent have different ways to assess their fees, and Tom Hierck speaker fee ranges depending on the size of the audience, event format (in person or virtual), event location, and if the organization booking them is a non profit, association, government department/government agency or business/corporation. The speakers we work with are flexible with their fees, and it is important for us to learn more about your event before we approach them, as it is our role to work for you, and to help you find a speaker within budget. 
Please contact Speakers Bureau of Canada and provide us with your event details so that we can contact Tom Hierck to check availability or confirm the pricing and associated costs to hire a great speaker like Tom Hierck for your event. As Tom Hierck's agent and as a Canadian top speaker bureau and talent agency for speakers, we are able to propose each event opportunity from each host organization's behalf to try to help you get in touch with Tom Hierck and confirm them for your in person or online meeting/event. We can also provide and advise on the booking process and potentially negotiate their fee. Speakers Canada is a client focused speaker agency, and we work for you in finding good speakers for your team meetings and booking processes.
Tom Hierck Disclaimer
Speakers Bureau Canada assists companies and event planning teams seeking to hire talent like

Tom Hierck

for speaking engagements, virtual meetings, conference appearances, training sessions and workshops facilitations. Our Canadian speakers bureau does not claim to exclusively represent

Tom Hierck

, however they are represented by Speakers Canada, and we work with them closely for their Canadian speaking opportunities and bookings. As Canada's top speaker bureau, we represent Canadian motivational keynote speakers and professional guest speakers that will be available on your upcoming events date and location that are withing the budget. Our talented bureau speaker booking agency can help find business speakers or celebrity speakers that aligns with each organization, audience, event theme and the topic themes you hope for the speaker to address in their presentation. 
When SBC receives a request to book Tom Hierck we provide you with their speaker fees, travel costs and check their schedules. We work closely with the host organization's event planning team and the speaker to handle the logistics and to relay or negotiate associated costs. Our talented team members then will work with our talent directly or their agent/manager/assistant to confirm the Canadian speaker fee and travel expenses, so that event planning teams can receive an official quote for the speaker appearing at the event. Speaker fees and travel costs vary per speaker and our role is to contact Tom Hierck about your event, after we have connected with the event organizers to learn all the event details and/or conference program. Each booking request is unique since session durations and audience sizes can vary which may affect the speaker's fees. If you are looking to hire Tom Hierck, we recommend filling out the booking request form so a booking agent from Speakers Bureau Canada can get in touch with our talent to help you coordinate with your team to engage the speaker for a successful event.