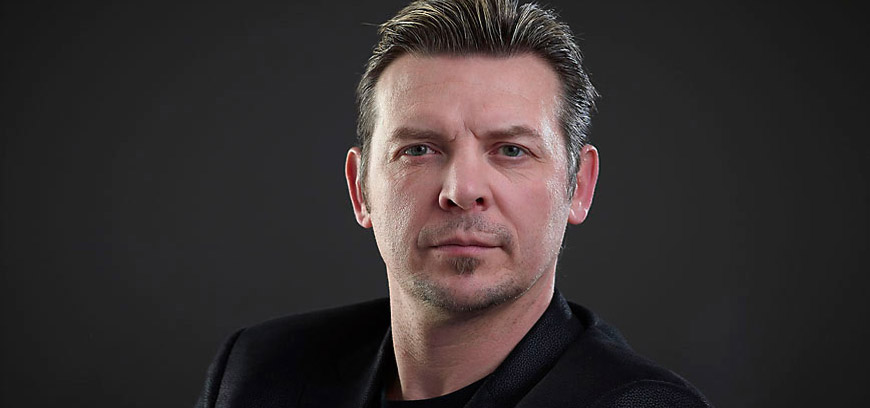 Theo Fleury
Stanley Cup Champion, Olympic Gold Medalist, Mental Health and Trauma Expert
Canadian's mostly know Theo Fleury for his time on the ice in the NHL and as an Canadian Olympian Athlete. But off the rink, his life once carried the markings of a troubled childhood, abuse and coping with emotional pain through addictive and self-destructive behaviours. Today, Theo Fleury defines himself as a victor over trauma and addiction, and a facilitator to those still trying to find their way. His best-selling books, Playing with Fire and Conversations with a Rattlesnake, encourage open sharing and provide practical tools that people seeking help can personally use. These tools are also useful to those who want to lead a productive conversation, called "Real Conversations", with anybody else experiencing trauma.
Theo Fleury was awarded the Canadian Humanitarian Award and the Queen's Jubilee Medallion. He is a Siksika Nation Honorary Chief and recipient of the Aboriginal Indspire Award. He also holds two honorary doctorates – one in Science from the University of Guelph-Humber for outstanding contributions to the mental health of Canadians, and another in Laws from Brandon University for his work in combating child abuse and promoting healing and recovery.
Fleury focuses on relational trauma and believes that by educating the public about the prevalence and signs of this type of emotional injury, we can increase awareness and reach more people who are in pain and in need of help. His goal is to shift people from the mindset that they are victims of trauma to a place where they view themselves as survivors. This powerful change in perspective is a positive step toward emotional and spiritual recovery. Theo Fleury teaches others the art of self-forgiveness and self-love in thier lives.
Fleury knows this truism better than most. By helping others work through life's obstacles, he gets stronger and healthier each day. He invites people to practice acts of helping in their own lives, because life and purpose exist in each small action that assists someone else in need. Today, Theo is a healthy, motivational and successful agent of change. Theo Fleury commits his life to daily transformation through personal growth, mindfulness and new action, and his compassionate spirit allows others to feel safe and whole by experiencing his vulnerability.
Theo Fleury is skillfully adept at inviting audience self-reflection during his many speaking events by creating safe environments for guests to share their own "Me Too" experiences. Above all Theo focuses on helping and leading others down a path of healing without controversy or blame.
Check Availablity
Travels From
Calgary, Alberta
BOOKS
Playing With Fire
Theo Fleury, who had walked away from hockey in 2003, leaving millions of dollars on the table and thousands of fans asking why, was determined to redeem himself. But how? With a comeback. Six years after his last NHL game, at age 41, weighing 215 pounds and with 25 per cent body fat, he had only seven months to get ready for the Calgary Flames training camp. His chance for redemption came in a pre-season game against the New York Islanders. The score was 4-4 going into a shootout when his coach leaned over and told him, "You're up next." In this fully up-to-date edition of Playing with Fire, Fleury gives readers the inside story on how his life has changed since this book was first published. Along with the original, fearlessly honest tale that captivated the nation, he now chronicles his NHL comeback. In the same frank, fast-paced style that made his book a blockbuster, Fleury shares fascinating new stories about life as a 41-year-old rookie, as an author on the road, and as a man in the spotlight following the disturbing news that his former coach had been pardoned for his horrific crimes. Playing with Fire is Theo Fleury's journey to hell and back, a book no one can put down or will ever forget.
Conversations with a Rattlesnake
Following the release of his mind-blowing first book Playing with Fire, Theo Fleury joins forces with world-renowned therapist Kim Barthel in a new book Conversations with a Rattlesnake. The book presents a raw and honest conversation loaded with personal insights and cutting-edge information about healing from trauma and abuse. Fleury's story will inspire not only those overcoming their own trauma but friends, parents, teachers, coaches, therapists, and health practitioners – anyone who is in the critical position of supporting someone who needs to share their own story. Fleury calls Barthel the "Wayne Gretzky of Therapy," and within their emotionally safe therapeutic friendship, he bares his soul so that others can learn from his mistakes, triumphs, and new learnings. Fleury's life experiences and Barthel's informed interpretation combine to provide a unique look at the healing process that is easy to read, entertaining, and transformational.
SPEAKERS' TOPICS
Check Availablity