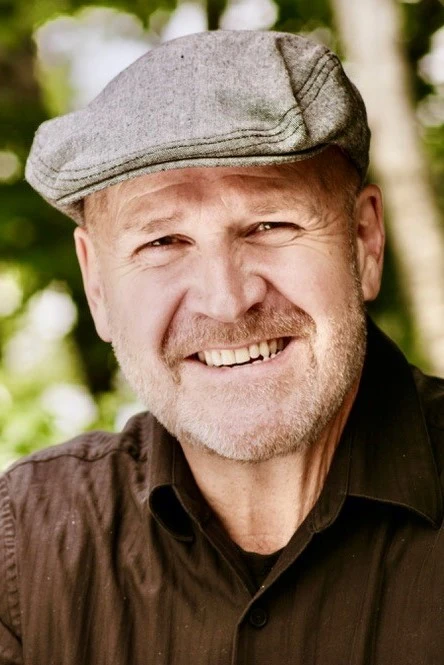 Artist, Humorist and Provocateur, Author, Actor, Radio Host
Bill Carr is known as an artist, actor, humorist, writer, and speaker. For over 30 years, Bill has been helping groups from 12 to 1200 laugh at what's trivial while helping them think deeply about what counts. Bill helps people see their world in new and exciting ways. His unique blend of humour and insight inspires laughter and consideration, offering his audience a fresh perspective on what they face every day. At the root of all of Bill's work is the use of humour to help people reflect on their own innate human nature and understand who they are in a greater social context. Bill has written a book "Acting Up: Lessons from the Theatre of Life" where he shares his diverse and multifaceted experiences as a performer and conveys both lessons learned and mistakes made, and issues a challenge to those wishing to live more authentically and with purpose. Bill believes that empathy and compassion must take centre stage in all our human interactions and seeks to deepen his audience's understanding of the interrelated nature of our reality. Combining the latest developments in interpersonal neuroscience with his gleanings from a lifelong study of ancient philosophical writings and spiritual practice, Bill shares insights old and new into how our minds work individually and collectively.
All Staff Meeting
Annual General Meetings
Associations & Unions
Award Galas & After Dinner
Charities & Foundations
Community Engagement Events
Conference
Conferences & Summits
BILL CARR BIOGRAPHY
Bill Carr is known as a multi-media artist, actor, humorist, writer, speaker and social activist. For over twenty-five years, Bill has been helping groups from 12 to 1200 laugh at what's trivial while helping them think deeply about what counts. Bill helps people see their world in new and exciting ways. His unique blend of humour and insight inspires laughter and consideration, offering his audience a fresh perspective on what they face every day.
Bill and his wife Shruti Gola Carr are co-founders of a Company and they have as a founding principle the use of restorative practices in all their work in business and community. Their stated mission is to "create space for authentic human exchange."
Bill Carr believes that only through sincere and deep dialogue can we come to an understanding which will make for a peaceful safe workplace, community and ultimately world. Bill states his concern "We are too often out of touch with ourselves, with each other, and ultimately with our sacred planet at any level that really matters. This is fixable, but only if we consciously nurture humility and caring at all levels of our society."
Bill Carr takes believes speaking and facilitating workshops can have a direct impact on the health of our society and is dedicated to help people reconnect and thrive.
Bill Carr is an active volunteer in his community.  He is an honorary Trustee of the IWK Health Centre and serves as host & emcee for events in support of charitable causes and in the arts, such as Unicef, YMCA, Neptune Theatre, Mermaid Theatre of Nova Scotia, Symphony Nova Scotia, Hospice Halifax, Habitat for Humanity and a host of others.
Bill Carr

Topic Presentations
No presentations have been added for this speaker.
The sessions we did with Gola and Bill really got people excited. They enabled staff to see things from a different perspective, understand their power to make positive changes and focus on specific things that they could do to make change happen. We have seen great improvements in staff morale and approach since we did this work and people don't buy into other people's negativity anymore.  The results from these sessions were everything we hoped for and more.
Riverview Home Corporation
Bill was the star of the Council's events.  His talk received an overwhelming positive response from our Stewards. He had has us roaring with laughter and in tears as he delivered information that was on point for the important work that our Union Stewards do.  He received 4/4 on our evaluations by Council participants with comments such as Awesome Speaker!, Hilarious! and made me remember why I became a Steward! Thanks for all your efforts.
Professional Institute of the Public Service
Best seminar ever!" and "I needed to hear that!" were just a few of the repeated comments echoed in response to Bill Carr's seminar. Bill speaks with a poignant, direct and personal style and delivers with an authority gleaned from varied personal life experiences, and shares these intimate nuggets of life with the wit and charm of a true Canadian Maritimer. As a facilitator, Bill draws the best from his audience, his compassionate prodding empowering even the most reticent participants to share personal insight and opinions. I would unreservedly and wholeheartedly recommend Bill to any organization or group function.
Teamsters Local Union 987 of Alberta
With the perfect blend of stand-up comedy and personal touching stories, Bill Carr delivers tremendous and applicable messages for business and life in general. His presentation set the perfect tone for our tradeshow weekend — so much so that we have invited him to speak again.
Canadian Health Food Association
Participants at the NBAEAP Annual Conference commented that closing speaker Bill Carr was the highlight of the conference. Before delivering an important message, Bill starts out with a related true story and finishes with a powerful message giving the audience a roller coaster ride of emotions.
New Brunswick Association of Employee Assistance Programs
I just wanted to send a quick message regarding Bill's appearance last night at the Exit Realty Habitat for Humanity Dinner in Bridgewater. He was simply amazing-nothing that hasn't been said before I am sure. Humor is therapy but it was his humanity and understanding of empathy that touched me most.
Habitat for Humanity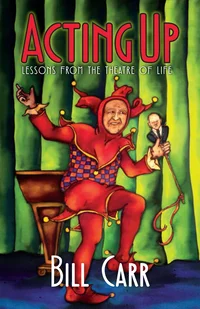 Acting Up
This is a book about life and this is a book about acting. Exploring Shakespeare's dictum, "All the world's a stage and all the men and women merely players," Bill Carr proves it isn't just dramatic hyperbole but true. During his life, Bill has tried to live authentically while being very...
How to book Bill Carr for an event?
Bill Carr keynote speaker is an expert presenter and has a wide range of experience speaking to a wide variety of audiences and organizations. Bill Carr delivers keynotes, workshops & training sessions. They may also host or emcee events. Hire Bill Carr from Halifax, Nova Scotia for your event to inspire the audience to take action and make change in their work and their lives. Your workplace will benefit from our keynote speaker and their keynote talks and speeches will shift the mindsets or behaviours for the audience members in Canada. 
Interested in booking Bill Carr for an event?
Are you looking to hire Bill Carr for your event? Bill Carr Halifax, Nova Scotia is a dynamic and engaging speaker that offers audiences researched content paired with expertise and a dynamic speaking ability. Bill Carr is also a Canadian corporate consultant and coach and facilitates workshops and training sessions for a corporate audience. Bill Carr is an expert keynote presenter and speaks on wide variety of topics. Hiring a great speaker for your event is important and working with a thought leader like Bill Carr from Speakers Canada's roster will engage audiences into the content of the presentation to bring awareness and a fresh perspective for their approach to their work and their lives. Book Bill Carr to educate, motivate and activate the audience through an interactive and entertaining presentation at corporate meetings and gatherings.
Known as a popular key note speaker in Canada, Bill Carr creates life changing experiences for the participants with practical insights and strategic advice they can implement right after the session. Working with a one our leading expert speaker like Bill Carr from Halifax, Nova Scotia offers organizations a fresh perspective to assist the people of the organization. No matter if it is a government, association, or business crowd, Bill Carr is a perfect speaker for your event. Through unique practical insights for trending topics and years experience speaking to different organizations, Bill Carr focuses on changing individuals to make better decisions at work and their lives. No matter if you are holding an in person or virtual event, having an influential speaker such as Bill Carr will engage, motivate, and activate the audience to make a change in their lives and inspire action for results to meet organizational goals. Your workforce will benefit from Bill Carr's presentations and speeches, with measurable results set to shift the people of the organization and core direction of the company. Book Bill Carr speaker for your annual general meeting, conference, summit, or convention in Canada.
How much does it cost to hire Bill Carr for a keynote presentation or virtual event?
Bill Carr is an expert professional key note speaker with a lot of experience speaking and delivering engaging talks to organizations and audiences in Canada. Each of Speaker Bureau Canada's talent have different ways to assess their fees, and Bill Carr speaker fee ranges depending on the size of the audience, event format (in person or virtual), event location, and if the organization booking them is a non profit, association, government department/government agency or business/corporation. The speakers we work with are flexible with their fees, and it is important for us to learn more about your event before we approach them, as it is our role to work for you, and to help you find a speaker within budget. 
Please contact Speakers Bureau of Canada and provide us with your event details so that we can contact Bill Carr to check availability or confirm the pricing and associated costs to hire a great speaker like Bill Carr for your event. As Bill Carr's agent and as a Canadian top speaker bureau and talent agency for speakers, we are able to propose each event opportunity from each host organization's behalf to try to help you get in touch with Bill Carr and confirm them for your in person or online meeting/event. We can also provide and advise on the booking process and potentially negotiate their fee. Speakers Canada is a client focused speaker agency, and we work for you in finding good speakers for your team meetings and booking processes.
Bill Carr Disclaimer
Speakers Bureau Canada assists companies and event planning teams seeking to hire talent like

Bill Carr

for speaking engagements, virtual meetings, conference appearances, training sessions and workshops facilitations. Our Canadian speakers bureau does not claim to exclusively represent

Bill Carr

, however they are represented by Speakers Canada, and we work with them closely for their Canadian speaking opportunities and bookings. As Canada's top speaker bureau, we represent Canadian motivational keynote speakers and professional guest speakers that will be available on your upcoming events date and location that are withing the budget. Our talented bureau speaker booking agency can help find business speakers or celebrity speakers that aligns with each organization, audience, event theme and the topic themes you hope for the speaker to address in their presentation. 
When SBC receives a request to book Bill Carr we provide you with their speaker fees, travel costs and check their schedules. We work closely with the host organization's event planning team and the speaker to handle the logistics and to relay or negotiate associated costs. Our talented team members then will work with our talent directly or their agent/manager/assistant to confirm the Canadian speaker fee and travel expenses, so that event planning teams can receive an official quote for the speaker appearing at the event. Speaker fees and travel costs vary per speaker and our role is to contact Bill Carr about your event, after we have connected with the event organizers to learn all the event details and/or conference program. Each booking request is unique since session durations and audience sizes can vary which may affect the speaker's fees. If you are looking to hire Bill Carr, we recommend filling out the booking request form so a booking agent from Speakers Bureau Canada can get in touch with our talent to help you coordinate with your team to engage the speaker for a successful event.