Teamwork, Communications and Mentoring Expert
Mike Garska has 30+years as a successful entrepreneur and business consultant/trainer. Mark Garska is an entrepreneur and business/ life coach passionate about helping people and businesses communicate at the highest standards with honesty and integrity, using proven best practice strategies and techniques. Mike Garska's unique approach includes sharing cutting-edge and relevant information about the keys to business success, which is building and maintaining strong relationships at every level. Mike's masterminding approach has led him to build dynamic cohesive teams that become top of the industry.
Communications
Employee Management
Leadership
Personal Growth
Teamwork
Business Growth
Business Management
Agriculture & Farming
Conference
Healthcare
Managing remote employees
Motivation
Real Estate
MIKE GARSKA BIOGRAPHY
Mike Garska is the President of Novacom International. He is also a successful entrepreneur, trainer, author, business/ life coach and business consultant. Mike Garska has experience in the oilfield, construction, forestry, agriculture, wireless communications, IVR communications, industrial rentals/supplies and retail industries.   
Mike Garska has been self-employed since 1987 and lives with a devoted purpose of bringing people together for mutual benefit to grow rich through peace of mind. Mike Garska is a leadership expert, masterminding and effective communications. Mike  Garska effectively creates masterminding groups within companies, families and organizations. As a result, he helps organizations resolve issues, generate teamwork, and make them more effective and efficient, avoiding re-work and dysfunction. 
Mike Garska has over thirty years of experience focusing on the structure and positive effects of Masterminding in business. For the last twenty years, he has helped structure and coach masterminds to increase sales and profits and improve customer service and communication/information flow.
Mike Garska has also facilitated strategic conflict resolution, developed accurate accounting systems, improved production facility and construction site productivity and safety, developed human resources systems, and helped streamline business acquisitions/sales.
Mike Garka masterfully creates cooperation and enthusiasm, focusing on groups by helping businesses and organizations change their approach and structure systems to ensure the right information gets to the right people at the right time systematically and effectively, which inspires workgroups to go the extra mile.
Mike Garska is passionate about inspiring individuals to navigate any difficult conversation to a win-win outcome, so when things go off track, they know exactly how to get them back on track and moving in the right direction. To meaningfully connect at a deeper level with all people.   
Mike Garska helps organizations build dynamic, cohesive teams that become top of the industry through a masterminding approach. For decades Mike Garska has helped companies become employers and suppliers of choice in their industry, making it easy to attract and retain the best employees while increasing profits.
Along with that, helping many individuals masterfully lead their teams in an inclusive, equitable, accountable, and caring way inspires them to cooperate and work enthusiastically to achieve individual and team goals, embracing diversity.   
Mike Garska's presentations are structured and tailored for each client, focused on best practice leadership, empathetic communications techniques, conflict prevention and management, accountability, teamwork, business communication strategy/systems, employee engagement, and relationship management.   
Mike Garska also trains business owners, their managers, and their entire teams with brand new programs that have been 20 years in the making — Communicate to Transform and CONTACT 20-20.   
Mike Garska helps participants expand their awareness and desire to develop new healthy work and life habits. Mike Garska will provide your participants with the techniques needed to improve the workplace environment. From the acquisition of practical discipline to the use of imagination, Mike can help you structure a proven positive masterminding process for continuous improvement.
Are you using your greatest powers? Are you sharing the right words at the right time, in the right way, to influence the right people? Mike Garska provides you with the tools and skills to help you achieve at a higher level through his presentations. 
Mike Garska

Topic Presentations
contact - conflict resolution communications
Virtual Presentation

Keynote Presentation

Workshop Session

Half Day Training

Full Day Training

Mike Garska will guide you to learn a simple easy-to-follow, and remember, seven-step framework for how to approach crucial and difficult conversations with peace of mind and ease. You will learn about how masterminding with others can help you achieve any goal quicker and easier including developing effective communications skills.

Give your people a system for communicating. They have one for all other aspects of their job. Do they have a standard system for communicating where they're all on the same page with the same effective process? Get them there with "CONTACT".

In this program, you'll learn about the Human Interaction Process (the HIP) and how to use it as a tool to navigate difficult conversations. You'll gain some techniques for effective anger expression. You'll learn about some words to avoid and some habits to break.
mentoring and masterminding - take your team to the next level, keeping them accountable and solidifying the people succession plan of your organization
Virtual Presentation

Keynote Presentation

Workshop Session

Half Day Training

Full Day Training

Learn how to implement and measure the effectiveness of a mentoring program. Learn about 4 types of mentoring that make a stronger, more progressive and successful work environment. Mike Garska will talk about the process for each person involved and how to succeed in the people part of succession planning and training future leaders. will give practical solutions to develop a strategic plan to get your team committed to each other and your organization. Best mentoring practices develop new workers, create new leaders and create synergy and inclusion for all team players. Best masterminding practices generate new ideas, get individual commitment and lead to a more productive workplace. Take advantage of strategic mentoring within your team and get the most out of them through effective masterminding.
the simple science of emotion
Virtual Presentation

Keynote Presentation

Workshop Session

Half Day Training

Full Day Training

Learn how feelings and emotions work and how to navigate the scientific process of influential connection.  Advertisers tap into people's emotions to motivate them. Your leaders learn how to do it in the Science of emotion to lead effectively.
people wise - planning for the future of your business
Virtual Presentation

Keynote Presentation

Workshop Session

Half Day Training

Full Day Training

Mike Garska will talk about the process for each person involved and how to succeed in the people part of succession planning and training future leaders. Training plans for future leaders and getting the team on board to accept them. Have you identified your future leaders? Are you thinking of passing the business on to your kids? Maybe you want to sell it to the employees or someone else? Perhaps you still want to be involved but you. Mike is a specialist in family business coaching. In this presentation, he'll talk about the people part of succession planning and the best practices in the preparation and delivery of business transfers.
The services they provide have allowed healthy communication flow between our managers and staff. Teamwork is important to our company and Novacom has enhanced the concept.
Alberco Construction Ltd.,
I am writing to thank you for your work recently with our customer service group in the areas of communication, organization and sales skills. We have implemented a number of the ideas that were discussed during our mentoring sessions that have helped us to communicate effectively and operate efficiently while providing service to our internal and external customers. I would highly recommend your services to any organization that would like to improve its level of service.
Cascades Resources
It quickly became apparent that Michael's influence was affecting the overall approach of every member of our team…Although we had always enjoyed good morale amongst the staff, the tone of conversations began to shift to a more professional level as everyone followed the mentoring program and eagerly sought out co-workers' advice, or were prepared to listen.
Wireless Wares Sales and Service Inc.
He kept the deal moving forward, and helped resolve differences with fair and reasonable solutions… The result was the transaction was completed in a timely manner with both the purchaser and us feeling it was a very fair deal.
Metro Pacific Cellular
In my association with Michael and his organization, his work has been exemplary… His motivational skills are sharply honed. He is dedicated with a truly professional approach to the challenges of meeting today's businesses. His enthusiasm and alternate approach to finding business solutions are refreshing.
Derks Formals & Menswear
I would like to take this opportunity to thank you and the team at Novacom International for our recent unique training experience… We received excellent value for the service Novacom International provided and would highly recommend your program to our business associates.
Graphic Resources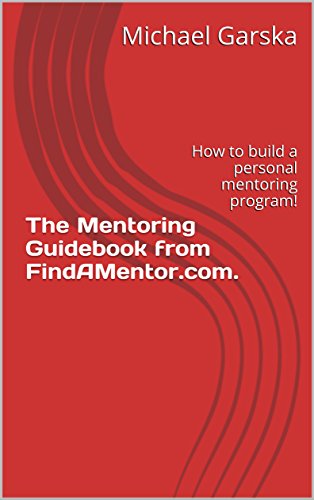 The Mentoring Guidebook
Learn how to build a personal mentoring program and incorporate the magical masterminding formula.
How to book Mike Garska for an event?
Mike Garska keynote speaker is an expert presenter and has a wide range of experience speaking to a wide variety of audiences and organizations. Mike Garska delivers keynotes, workshops & training sessions. They may also host or emcee events. Hire Mike Garska from Edmonton, Alberta for your event to inspire the audience to take action and make change in their work and their lives. Your workplace will benefit from our keynote speaker and their keynote talks and speeches will shift the mindsets or behaviours for the audience members in Canada. 
Interested in booking Mike Garska for an event?
Are you looking to hire Mike Garska for your event? Mike Garska Edmonton, Alberta is a dynamic and engaging speaker that offers audiences researched content paired with expertise and a dynamic speaking ability. Mike Garska is also a Canadian corporate consultant and coach and facilitates workshops and training sessions for a corporate audience. Mike Garska is an expert keynote presenter and speaks on wide variety of topics. Hiring a great speaker for your event is important and working with a thought leader like Mike Garska from Speakers Canada's roster will engage audiences into the content of the presentation to bring awareness and a fresh perspective for their approach to their work and their lives. Book Mike Garska to educate, motivate and activate the audience through an interactive and entertaining presentation at corporate meetings and gatherings.
Known as a popular key note speaker in Canada, Mike Garska creates life changing experiences for the participants with practical insights and strategic advice they can implement right after the session. Working with a one our leading expert speaker like Mike Garska from Edmonton, Alberta offers organizations a fresh perspective to assist the people of the organization. No matter if it is a government, association, or business crowd, Mike Garska is a perfect speaker for your event. Through unique practical insights for trending topics and years experience speaking to different organizations, Mike Garska focuses on changing individuals to make better decisions at work and their lives. No matter if you are holding an in person or virtual event, having an influential speaker such as Mike Garska will engage, motivate, and activate the audience to make a change in their lives and inspire action for results to meet organizational goals. Your workforce will benefit from Mike Garska's presentations and speeches, with measurable results set to shift the people of the organization and core direction of the company. Book Mike Garska speaker for your annual general meeting, conference, summit, or convention in Canada.
How much does it cost to hire Mike Garska for a keynote presentation or virtual event?
Mike Garska is an expert professional key note speaker with a lot of experience speaking and delivering engaging talks to organizations and audiences in Canada. Each of Speaker Bureau Canada's talent have different ways to assess their fees, and Mike Garska speaker fee ranges depending on the size of the audience, event format (in person or virtual), event location, and if the organization booking them is a non profit, association, government department/government agency or business/corporation. The speakers we work with are flexible with their fees, and it is important for us to learn more about your event before we approach them, as it is our role to work for you, and to help you find a speaker within budget. 
Please contact Speakers Bureau of Canada and provide us with your event details so that we can contact Mike Garska to check availability or confirm the pricing and associated costs to hire a great speaker like Mike Garska for your event. As Mike Garska's agent and as a Canadian top speaker bureau and talent agency for speakers, we are able to propose each event opportunity from each host organization's behalf to try to help you get in touch with Mike Garska and confirm them for your in person or online meeting/event. We can also provide and advise on the booking process and potentially negotiate their fee. Speakers Canada is a client focused speaker agency, and we work for you in finding good speakers for your team meetings and booking processes.
Mike Garska Disclaimer
Speakers Bureau Canada assists companies and event planning teams seeking to hire talent like

Mike Garska

for speaking engagements, virtual meetings, conference appearances, training sessions and workshops facilitations. Our Canadian speakers bureau does not claim to exclusively represent

Mike Garska

, however they are represented by Speakers Canada, and we work with them closely for their Canadian speaking opportunities and bookings. As Canada's top speaker bureau, we represent Canadian motivational keynote speakers and professional guest speakers that will be available on your upcoming events date and location that are withing the budget. Our talented bureau speaker booking agency can help find business speakers or celebrity speakers that aligns with each organization, audience, event theme and the topic themes you hope for the speaker to address in their presentation. 
When SBC receives a request to book Mike Garska we provide you with their speaker fees, travel costs and check their schedules. We work closely with the host organization's event planning team and the speaker to handle the logistics and to relay or negotiate associated costs. Our talented team members then will work with our talent directly or their agent/manager/assistant to confirm the Canadian speaker fee and travel expenses, so that event planning teams can receive an official quote for the speaker appearing at the event. Speaker fees and travel costs vary per speaker and our role is to contact Mike Garska about your event, after we have connected with the event organizers to learn all the event details and/or conference program. Each booking request is unique since session durations and audience sizes can vary which may affect the speaker's fees. If you are looking to hire Mike Garska, we recommend filling out the booking request form so a booking agent from Speakers Bureau Canada can get in touch with our talent to help you coordinate with your team to engage the speaker for a successful event.