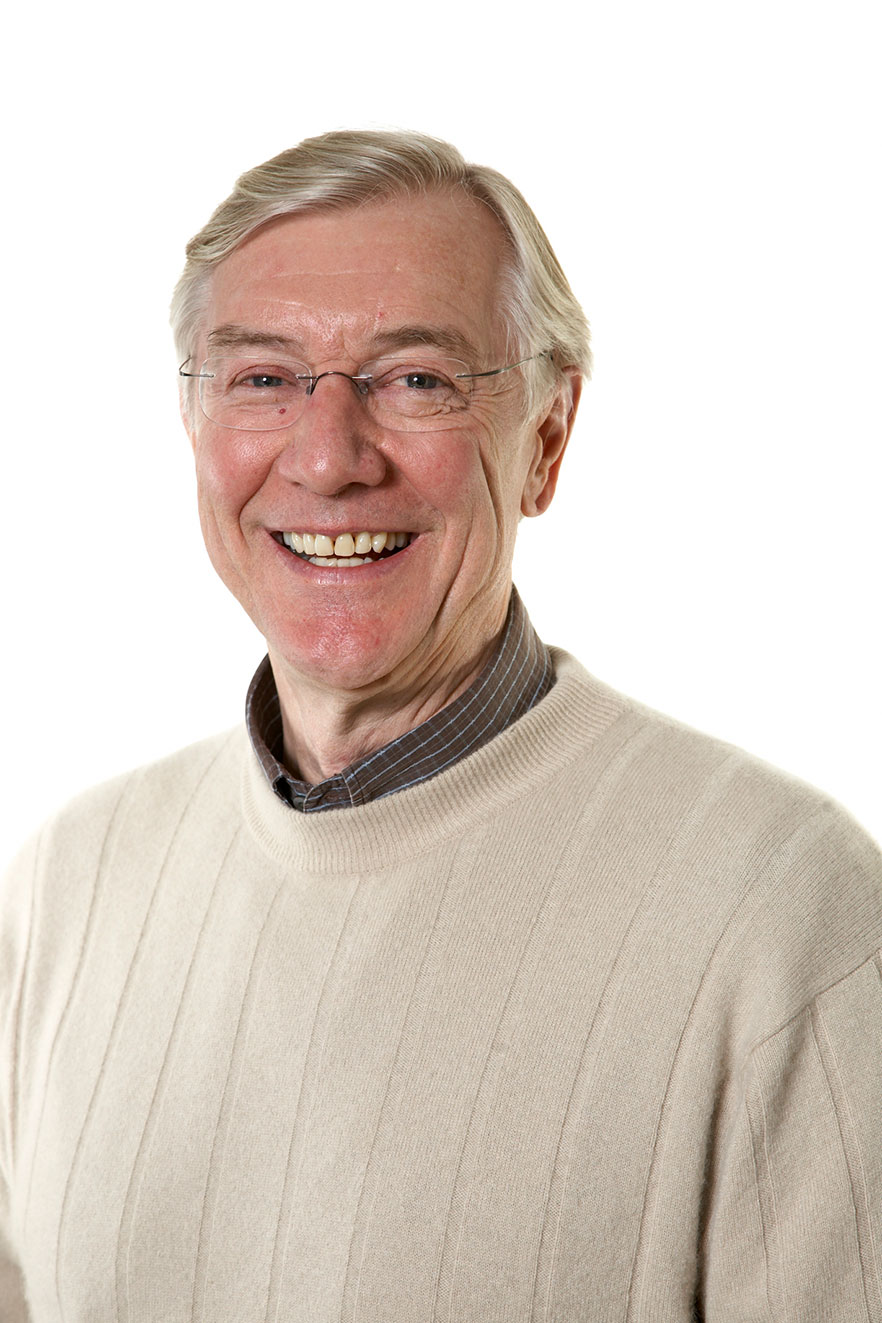 President & CEO - Business Strategy & Business Growth Expert
Travels From:
Toronto, Ontario
Norm Trainor is President & CEO of one of Canada's top executive leadership consulting firms, sought after for his insights on business growth. Norm Trainor has been the President and CEO of The Covenant Group since 1995. He is a recognized leader in the field of training and development, having worked in the industry for over 45 years. The Covenant Group works with some of the world's largest corporations to build organizational effectiveness from the C-suite down and has client networks across the world.
Expertise in
Change Management
Communications
Employee Management
Leadership
Peak Performance & Productivity
Personal Development & Growth
Resilience & Adversity
Business Growth & Strategy
Business Management
Future Trends
Speaker Types
Conference Keynote
Corporate Social Responsibility & Philanthropy
Economic Development
Finance & Insurance
Guest Panelist & Guided Q&A
Inspirational
Motivation
NORM TRAINOR BIOGRAPHY
Norm Trainor is the CEO and President of The Covenant Group, referred to by many as "The Business Builder." Norm Trainor formed The Covenant Group (TCG) in 1995, where his team has amassed and diagnosed research on top-performing professionals, distilling that research into The 8 Best Practices & Business Builder concepts. TCG educates and coaches entrepreneurs, providing them with the necessary business tools to enhance their performance and achieve new levels of profit and productivity. He specializes in assisting business leaders accelerate their business to increase market gains. Whether he is working with the leadership team or high performing salespeople, Norm's practical tools and well proven strategies have helped thousands of businesses to sustain their growth through radical change and transitions in the market.
TCG works with some of the world's largest institutions and has client networks across North America, Europe, and the Caribbean. TCG specializes in helping financial services organizations grow market share and increase productivity by improving the practice development capability of their owners, managers, advisors, and agents. Norm Trainor is an international speaker; the author of the best-selling books, The 8 Best Practices of High-Performing Salespeople, The Entrepreneurial Journey, and The Business Builder; and has written articles for various leading publications in North America and internationally. Norm was named one of "The 20 Most Innovative People in Insurance" by LifeHealthPro in 2015.
Norm Trainor helps leaders, entrepreneurs, and busy professionals with crucial strategy, structure, systems, and processes to be more effective in their roles, performance, and efficiency through guidelines for enhancing performance and increasing results in every aspect of your business. Well known in the financial industry, he is focused on how the approach to performance strategy in order to grow revenue and profitability through planning, preparing, executing, and measuring. He shows clients how to achieve and sustain peak performance with a unique planning process for the critical areas of business: Financial Services Professionals.
Norm Trainor CAN DELIVER CUSTOMIZED PRESENTATIONS WITHIN THE FOLLOWING AREAS OF EXPERTISE & TOPIC THEMES
Expertise in
Change Management
Communications
Employee Management
Leadership
Peak Performance & Productivity
Personal Development & Growth
Resilience & Adversity
Team Building & Teamwork
Business Growth & Strategy
Business Management
Future Trends
Speaker Types
Conference Keynote
Corporate Social Responsibility & Philanthropy
Economic Development
Finance & Insurance
Guest Panelist & Guided Q&A
Inspirational
Motivation
Remote Workers & Virtual Team Building
FAQs ON BOOKING Norm Trainor
Norm Trainor keynote speaker is an expert presenter and has a wide range of experience speaking to a wide variety of audiences and organizations. Norm Trainor delivers keynotes, workshops & training sessions. They may also host or emcee events. Hire Norm Trainor from Toronto, Ontario for your event to inspire the audience to take action and make change in their work and their lives. Your workplace will benefit from our keynote speaker and their keynote talks and speeches will shift the mindsets or behaviours for the audience members in Canada. 
Interested in Booking Norm Trainor for an event?
Are you looking to hire Norm Trainor for your event? Norm Trainor Toronto, Ontario is a dynamic and engaging speaker that offers audiences researched content paired with expertise and a dynamic speaking ability. Norm Trainor is also a Canadian corporate consultant and coach and facilitates workshops and training sessions for a corporate audience. Norm Trainor is an expert keynote presenter and speaks on wide variety of topics. Hiring a great speaker for your event is important and working with a thought leader like Norm Trainor from Speakers Canada's roster will engage audiences into the content of the presentation to bring awareness and a fresh perspective for their approach to their work and their lives. Book Norm Trainor to educate, motivate and activate the audience through an interactive and entertaining presentation at corporate meetings and gatherings.
Known as a popular key note speaker in Canada, Norm Trainor creates life changing experiences for the participants with practical insights and strategic advice they can implement right after the session. Working with a one our leading expert speaker like Norm Trainor from Toronto, Ontario offers organizations a fresh perspective to assist the people of the organization. No matter if it is a government, association, or business crowd, Norm Trainor is a perfect speaker for your event. Through unique practical insights for trending topics and years experience speaking to different organizations, Norm Trainor focuses on changing individuals to make better decisions at work and their lives. No matter if you are holding an in person or virtual event, having an influential speaker such as Norm Trainor will engage, motivate, and activate the audience to make a change in their lives and inspire action for results to meet organizational goals. Your workforce will benefit from Norm Trainor's presentations and speeches, with measurable results set to shift the people of the organization and core direction of the company. Book Norm Trainor speaker for your annual general meeting, conference, summit, or convention in Canada.
HOW MUCH DOES IT COST TO BOOK Norm Trainor FOR A VIRTUAL OR KEYNOTE PRESENTATION?
Norm Trainor is an expert professional key note speaker with a lot of experience speaking and delivering engaging talks to organizations and audiences in Canada. Each of Speaker Bureau Canada's talent have different ways to assess their fees, and Norm Trainor speaker fee ranges depending on the size of the audience, event format (in person or virtual), event location, and if the organization booking them is a non profit, association, government department/government agency or business/corporation. The speakers we work with are flexible with their fees, and it is important for us to learn more about your event before we approach them, as it is our role to work for you, and to help you find a speaker within budget. 
Please contact Speakers Bureau of Canada and provide us with your event details so that we can contact Norm Trainor to check availability or confirm the pricing and associated costs to hire a great speaker like Norm Trainor for your event. As Norm Trainor's agent and as a Canadian top speaker bureau and talent agency for speakers, we are able to propose each event opportunity from each host organization's behalf to try to help you get in touch with Norm Trainor and confirm them for your in person or online meeting/event. We can also provide and advise on the booking process and potentially negotiate their fee. Speakers Canada is a client focused speaker agency, and we work for you in finding good speakers for your team meetings and booking processes.
DISCLAIMER:
Speakers Bureau Canada assists companies and event planning teams seeking to hire talent like Norm Trainor for speaking engagements, virtual meetings, conference appearances, training sessions and workshops facilitations. Our Canadian speakers bureau does not claim to exclusively represent Norm Trainor, however they are represented by Speakers Canada, and we work with them closely for their Canadian speaking opportunities and bookings. As Canada's top speaker bureau, we represent Canadian motivational keynote speakers and professional guest speakers that will be available on your upcoming events date and location that are withing the budget. Our talented bureau speaker booking agency can help find business speakers or celebrity speakers that aligns with each organization, audience, event theme and the topic themes you hope for the speaker to address in their presentation. 
When SBC receives a request to book Norm Trainor we provide you with their speaker fees, travel costs and check their schedules. We work closely with the host organization's event planning team and the speaker to handle the logistics and to relay or negotiate associated costs. Our talented team members then will work with our talent directly or their agent/manager/assistant to confirm the Canadian speaker fee and travel expenses, so that event planning teams can receive an official quote for the speaker appearing at the event. Speaker fees and travel costs vary per speaker and our role is to contact Norm Trainor about your event, after we have connected with the event organizers to learn all the event details and/or conference program. Each booking request is unique since session durations and audience sizes can vary which may affect the speaker's fees. If you are looking to hire Norm Trainor, we recommend filling out the booking request form so a booking agent from Speakers Bureau Canada can get in touch with our talent to help you coordinate with your team to engage the speaker for a successful event.
Speakers Similar to Norm Trainor
Contact 
SPEAKERS BUREAU OF CANADA