Certidfied Executive Business Coach, Professional Speaker, Author, Entrepreneur & Leadership Expert
Stan Peake is an entrepreneur by nature, coach by trade, and catalyst by approach, lives to help values-based leaders discover and live up to their potential. With entrepreneurial expertise spanning 7 businesses in 5 industries over 20 years; and 21 years of leadership and executive management experience, Stan Peake is a master-certified executive coach, corporate facilitator and cultural transformation tools practitioner. Author of 7 business books, including 5 bestsellers, Stan Peake has spoken at conferences and coached entrepreneurs, executives and athletes all over the globe.
Health & Wellness
Leadership
Corporate Audience
Health and Safety
Healthcare
Lifestyle & Health
Medical & Healthcare
Virtual Speakers
STAN PEAKE BIOGRAPHY
Stan Peake is an expert business coach and captivating speaker. In addition to being a certified executive coach, Stan is also certified as a corporate facilitator and cultural transformation tools practitioner.
Stan Peake holds a Graduate Certificate in Values-Based Leadership from Royal Roads University. Stan also has an Executive Education in Sales Leadership from Queens University, and a diploma with distinction in Cognitive Behavioral Therapy (CBT) from the Centre of Excellence (online). Most recently Stan completed a certificate in entrepreneurship and innovation from Harvard Business School online.
Author of 7 business books, including 5 bestsellers, Stan has spoken at conferences and coached entrepreneurs, executives, and athletes from Victoria, BC to Miami, FL, and as far away as Switzerland and Australia. Stan's TEDx talk, "Lasting Happiness is an Inside Job", has over 50,000 views on YouTube.
Stan Peake has also been published in several magazines, newspapers, and blogs, from Entrepreneur Magazine to Bizztor media, India's largest publication for entrepreneurs.
With expertise leading over 300 direct reports in his career, and entrepreneurial experience culled from owning or co-owning 7 businesses (including 2 mergers and one sale), Stan 'gets' leaders and entrepreneurs, and he is an expert at helping others see – and seize – their potential. Stan is on a mission to help 1 million leaders reach their potential, which is why he has been so busy writing, speaking, and coaching since founding his coaching practice in 2015.
InSite Performance Coaching was recognized for small business awards by the Better Business Bureau in 2019 and 2020 before joining forces with FSQ Consulting in 2021. With FSQ, Stan Peake is now part of a team of experts in marketing, finance, operations, sales, and the business of sports. Their team has grown to include executive coaches and facilitators in Canada, the United States, and New Zealand.
While not coaching or speaking, Stan Peake enjoys travelling and staying active with family and friends. Stan resides in Calgary, Alberta, Canada with his wife Maria, son Chase, and dog Zeke.
Stan Peake

Topic Presentations
lasting happiness is an inside job
Virtual Presentation

Keynote Presentation

Workshop Session

Half Day Training

Full Day Training

Stan Peake took to the TedX Granville stage to showcase a paradox of why Lasting Happiness Is An Inside Job.

The reality is that our household income and life expectancy are up, we're more educated than ever, and there's less crime and fewer deaths from chronic disease but the World Happiness Index shows that our happiness is dropping. This is happening because marketing forces are driving us to look to extrinsic sources – pay, perks, position, and popularity – for lasting happiness.

Stan's idea-worth-spreading is that we will find lasting happiness if we live in alignment with our values, purpose, and vision – all intrinsic sources.
business building
Virtual Presentation

Keynote Presentation

Workshop Session

Half Day Training

Full Day Training
success principles
Virtual Presentation

Keynote Presentation

Workshop Session

Half Day Training

Full Day Training
executive business coaching
Virtual Presentation

Keynote Presentation

Workshop Session

Half Day Training

Full Day Training
corporate facilitation and cultural transformation tools practice
Virtual Presentation

Keynote Presentation

Workshop Session

Half Day Training

Full Day Training
values-based leadership development - sales leadership
Virtual Presentation

Keynote Presentation

Workshop Session

Half Day Training

Full Day Training
entrepreneurship and innovation
Virtual Presentation

Keynote Presentation

Workshop Session

Half Day Training

Full Day Training
He nailed it. It's much easier and more powerful to be himself. Thanks him for all the guidance and his friendship
Now What?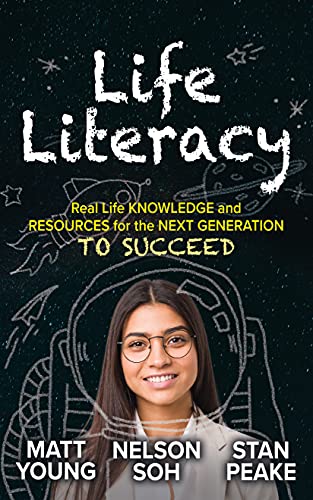 Life Literacy
Success Is a System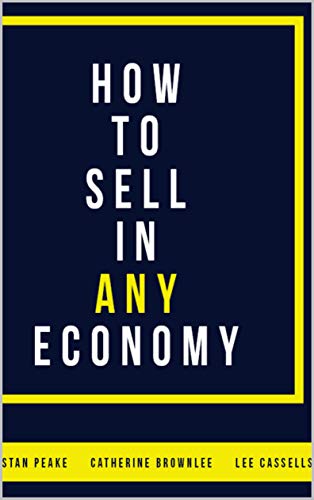 How To Sell In Any Economy
How to book Stan Peake for an event?
Stan Peake keynote speaker is an expert presenter and has a wide range of experience speaking to a wide variety of audiences and organizations. Stan Peake delivers keynotes, workshops & training sessions. They may also host or emcee events. Hire Stan Peake from Calgary, Alberta for your event to inspire the audience to take action and make change in their work and their lives. Your workplace will benefit from our keynote speaker and their keynote talks and speeches will shift the mindsets or behaviours for the audience members in Canada. 
Interested in booking Stan Peake for an event?
Are you looking to hire Stan Peake for your event? Stan Peake Calgary, Alberta is a dynamic and engaging speaker that offers audiences researched content paired with expertise and a dynamic speaking ability. Stan Peake is also a Canadian corporate consultant and coach and facilitates workshops and training sessions for a corporate audience. Stan Peake is an expert keynote presenter and speaks on wide variety of topics. Hiring a great speaker for your event is important and working with a thought leader like Stan Peake from Speakers Canada's roster will engage audiences into the content of the presentation to bring awareness and a fresh perspective for their approach to their work and their lives. Book Stan Peake to educate, motivate and activate the audience through an interactive and entertaining presentation at corporate meetings and gatherings.
Known as a popular key note speaker in Canada, Stan Peake creates life changing experiences for the participants with practical insights and strategic advice they can implement right after the session. Working with a one our leading expert speaker like Stan Peake from Calgary, Alberta offers organizations a fresh perspective to assist the people of the organization. No matter if it is a government, association, or business crowd, Stan Peake is a perfect speaker for your event. Through unique practical insights for trending topics and years experience speaking to different organizations, Stan Peake focuses on changing individuals to make better decisions at work and their lives. No matter if you are holding an in person or virtual event, having an influential speaker such as Stan Peake will engage, motivate, and activate the audience to make a change in their lives and inspire action for results to meet organizational goals. Your workforce will benefit from Stan Peake's presentations and speeches, with measurable results set to shift the people of the organization and core direction of the company. Book Stan Peake speaker for your annual general meeting, conference, summit, or convention in Canada.
How much does it cost to hire Stan Peake for a keynote presentation or virtual event?
Stan Peake is an expert professional key note speaker with a lot of experience speaking and delivering engaging talks to organizations and audiences in Canada. Each of Speaker Bureau Canada's talent have different ways to assess their fees, and Stan Peake speaker fee ranges depending on the size of the audience, event format (in person or virtual), event location, and if the organization booking them is a non profit, association, government department/government agency or business/corporation. The speakers we work with are flexible with their fees, and it is important for us to learn more about your event before we approach them, as it is our role to work for you, and to help you find a speaker within budget. 
Please contact Speakers Bureau of Canada and provide us with your event details so that we can contact Stan Peake to check availability or confirm the pricing and associated costs to hire a great speaker like Stan Peake for your event. As Stan Peake's agent and as a Canadian top speaker bureau and talent agency for speakers, we are able to propose each event opportunity from each host organization's behalf to try to help you get in touch with Stan Peake and confirm them for your in person or online meeting/event. We can also provide and advise on the booking process and potentially negotiate their fee. Speakers Canada is a client focused speaker agency, and we work for you in finding good speakers for your team meetings and booking processes.
Stan Peake Disclaimer
Speakers Bureau Canada assists companies and event planning teams seeking to hire talent like

Stan Peake

for speaking engagements, virtual meetings, conference appearances, training sessions and workshops facilitations. Our Canadian speakers bureau does not claim to exclusively represent

Stan Peake

, however they are represented by Speakers Canada, and we work with them closely for their Canadian speaking opportunities and bookings. As Canada's top speaker bureau, we represent Canadian motivational keynote speakers and professional guest speakers that will be available on your upcoming events date and location that are withing the budget. Our talented bureau speaker booking agency can help find business speakers or celebrity speakers that aligns with each organization, audience, event theme and the topic themes you hope for the speaker to address in their presentation. 
When SBC receives a request to book Stan Peake we provide you with their speaker fees, travel costs and check their schedules. We work closely with the host organization's event planning team and the speaker to handle the logistics and to relay or negotiate associated costs. Our talented team members then will work with our talent directly or their agent/manager/assistant to confirm the Canadian speaker fee and travel expenses, so that event planning teams can receive an official quote for the speaker appearing at the event. Speaker fees and travel costs vary per speaker and our role is to contact Stan Peake about your event, after we have connected with the event organizers to learn all the event details and/or conference program. Each booking request is unique since session durations and audience sizes can vary which may affect the speaker's fees. If you are looking to hire Stan Peake, we recommend filling out the booking request form so a booking agent from Speakers Bureau Canada can get in touch with our talent to help you coordinate with your team to engage the speaker for a successful event.