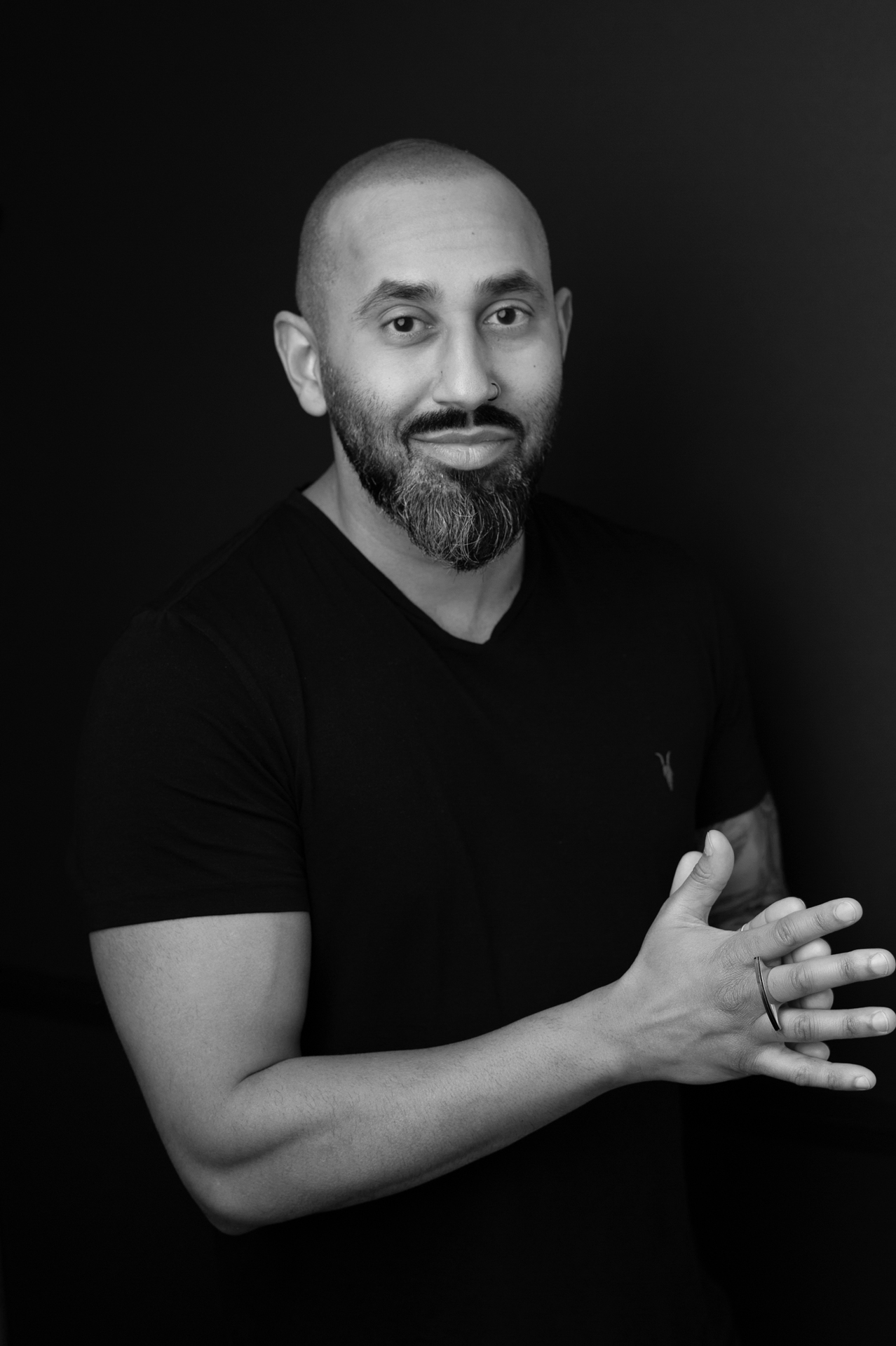 Brand Strategic Advisor, Business Leadership and Marketing Expert
Travels From:
Vancouver, British Columbia
Neel Singh is a brand strategy consultant helping organizations innovate and grow through strategic marketing, technology and business transformation. He provides a roadmap for major initiatives such as corporate rebrands, investor positioning and new market entry, and then operationalizes the path to making it happen. Neel works with high-growth companies looking to scale, and large-scale organizations needing to innovate.
Expertise in
Leadership
Peak Performance & Productivity
Personal Development & Growth
Team Building & Teamwork
Business Growth & Strategy
Business Management
Business Technology
Speaker Types
Annual General Meetings
Associations & Unions
Board Meetings & Strategic Advisory
Canadian Conferences & Summits
Career Development
Conference
Consultant & Coach
NEEL SINGH BIOGRAPHY
Neel Singh is a Vancouver-based entrepreneur, business leader and creative with over 20 years of experience in the intersection of brand strategy, change management and design thinking. Neel consults organizations helping them become a driving innovator in their industries and he regularly mentors entrepreneurs and professionals on their growth. Neel has run several businesses of his own and he recently co-founded Tropoly, a brand transformation and strategy firm.
For nearly a decade, Neel Singh served on the leadership team at BBTV (BBTV: TSX) – a global leader in the digital video space – and helped the company build and scale through start-up and hyper-growth to its eventual public listing on the TSX in 2020. During this tenure, he developed and led several functions across marketing, customer experience, shared services, and creativity. He helped position the company for strategic development, oversaw multinational programs, led change management and restructuring initiatives and mentored several staff into key senior positions. Neel also led over 80 brand and positioning projects registered 15+ trademarks and collaborated with the likes of the NBA, HuffPost and G20 on the development & launch of specialized brands.
Neel Singh also served as fractional Chief Operating Officer in a high-growth electric vehicle charging company, partnering with the CEO on growth initiatives and overseeing the company's operations. In this role, Neel developed the strategic goals and KPIs of the company, provided leadership to the business units and led marketing and brand strategy efforts to set up the organization for scale and fundraising. 
Today Neel provides strategic consulting and advisory to high-growth and innovative organizations. Through his firm Tropoly, he and his partners collaborate with a collective of experts on large-scale branding, marketing, and business transformation initiatives. Neel Singh has overseen projects ranging from positioning highly innovative start-ups for funding to re-branding multi-billion dollar public companies. Neel also serves as an advisor to YELL Canada – a charitable organization bringing entrepreneurial learning to the education system. 
Neel is a purveyor of the multipotentiality trait and has given talks on becoming a 'master of many' (as opposed to a 'master of none'). He believes the overbearing narrative of "hyper-specialization equals success" is no longer relevant in a world that has transformed significantly since the industrial revolution – a time when 'division of labour' was deeply integrated into how people worked, learned and thought. Given today's rapidly shifting world, Neel Singh attributes the pitfalls of specialization as one of the key reasons why many people will struggle to adapt to a rapidly changing job market – and a broken education system as the other closely-related factor. 
Born to accomplished writers, Neel Singh started doodling at the age of 5 and quickly became obsessed with drawing and creating stories. In his teens and early adulthood, he would dive deep into design, music, writing, illustration, photography, video and animation. Neel attributes his multidisciplinary approach (and excessive time spent on a whiteboard) to his life-long creative exploration.
No presentations have been added for this speaker.
Neel Singh CAN DELIVER CUSTOMIZED PRESENTATIONS WITHIN THE FOLLOWING AREAS OF EXPERTISE & TOPIC THEMES
Expertise in
Leadership
Peak Performance & Productivity
Personal Development & Growth
Team Building & Teamwork
Business Growth & Strategy
Business Management
Business Technology
Future Trends
Speaker Types
Annual General Meetings
Associations & Unions
Board Meetings & Strategic Advisory
Canadian Conferences & Summits
Career Development
Conference
Consultant & Coach
Corporations & Businesses
Education & Teachers
Endorsement & Product Launch
Executive Leadership & C-Suite
Government Departments & Agencies
Inclusive Leadership
Inspirational
Key Note
Men
Motivation
Online Meetings & Virtual Meetings
Remote Workers & Hybrid Workplace
Sales Motivation & Sales Kick Off
Town Halls & Retreats
Trade Shows & Conventions
Women in Business
Youth Leadership & Students
FAQs ON BOOKING Neel Singh
Neel Singh keynote speaker is an expert presenter and has a wide range of experience speaking to a wide variety of audiences and organizations. Neel Singh delivers keynotes, workshops & training sessions. They may also host or emcee events. Hire Neel Singh from Vancouver, British Columbia for your event to inspire the audience to take action and make change in their work and their lives. Your workplace will benefit from our keynote speaker and their keynote talks and speeches will shift the mindsets or behaviours for the audience members in Canada. 
Interested in Booking Neel Singh for an event?
Are you looking to hire Neel Singh for your event? Neel Singh Vancouver, British Columbia is a dynamic and engaging speaker that offers audiences researched content paired with expertise and a dynamic speaking ability. Neel Singh is also a Canadian corporate consultant and coach and facilitates workshops and training sessions for a corporate audience. Neel Singh is an expert keynote presenter and speaks on wide variety of topics. Hiring a great speaker for your event is important and working with a thought leader like Neel Singh from Speakers Canada's roster will engage audiences into the content of the presentation to bring awareness and a fresh perspective for their approach to their work and their lives. Book Neel Singh to educate, motivate and activate the audience through an interactive and entertaining presentation at corporate meetings and gatherings.
Known as a popular key note speaker in Canada, Neel Singh creates life changing experiences for the participants with practical insights and strategic advice they can implement right after the session. Working with a one our leading expert speaker like Neel Singh from Vancouver, British Columbia offers organizations a fresh perspective to assist the people of the organization. No matter if it is a government, association, or business crowd, Neel Singh is a perfect speaker for your event. Through unique practical insights for trending topics and years experience speaking to different organizations, Neel Singh focuses on changing individuals to make better decisions at work and their lives. No matter if you are holding an in person or virtual event, having an influential speaker such as Neel Singh will engage, motivate, and activate the audience to make a change in their lives and inspire action for results to meet organizational goals. Your workforce will benefit from Neel Singh's presentations and speeches, with measurable results set to shift the people of the organization and core direction of the company. Book Neel Singh speaker for your annual general meeting, conference, summit, or convention in Canada.
HOW MUCH DOES IT COST TO BOOK Neel Singh FOR A VIRTUAL OR KEYNOTE PRESENTATION?
Neel Singh is an expert professional key note speaker with a lot of experience speaking and delivering engaging talks to organizations and audiences in Canada. Each of Speaker Bureau Canada's talent have different ways to assess their fees, and Neel Singh speaker fee ranges depending on the size of the audience, event format (in person or virtual), event location, and if the organization booking them is a non profit, association, government department/government agency or business/corporation. The speakers we work with are flexible with their fees, and it is important for us to learn more about your event before we approach them, as it is our role to work for you, and to help you find a speaker within budget. 
Please contact Speakers Bureau of Canada and provide us with your event details so that we can contact Neel Singh to check availability or confirm the pricing and associated costs to hire a great speaker like Neel Singh for your event. As Neel Singh's agent and as a Canadian top speaker bureau and talent agency for speakers, we are able to propose each event opportunity from each host organization's behalf to try to help you get in touch with Neel Singh and confirm them for your in person or online meeting/event. We can also provide and advise on the booking process and potentially negotiate their fee. Speakers Canada is a client focused speaker agency, and we work for you in finding good speakers for your team meetings and booking processes.
DISCLAIMER:
Speakers Bureau Canada assists companies and event planning teams seeking to hire talent like Neel Singh for speaking engagements, virtual meetings, conference appearances, training sessions and workshops facilitations. Our Canadian speakers bureau does not claim to exclusively represent Neel Singh, however they are represented by Speakers Canada, and we work with them closely for their Canadian speaking opportunities and bookings. As Canada's top speaker bureau, we represent Canadian motivational keynote speakers and professional guest speakers that will be available on your upcoming events date and location that are withing the budget. Our talented bureau speaker booking agency can help find business speakers or celebrity speakers that aligns with each organization, audience, event theme and the topic themes you hope for the speaker to address in their presentation. 
When SBC receives a request to book Neel Singh we provide you with their speaker fees, travel costs and check their schedules. We work closely with the host organization's event planning team and the speaker to handle the logistics and to relay or negotiate associated costs. Our talented team members then will work with our talent directly or their agent/manager/assistant to confirm the Canadian speaker fee and travel expenses, so that event planning teams can receive an official quote for the speaker appearing at the event. Speaker fees and travel costs vary per speaker and our role is to contact Neel Singh about your event, after we have connected with the event organizers to learn all the event details and/or conference program. Each booking request is unique since session durations and audience sizes can vary which may affect the speaker's fees. If you are looking to hire Neel Singh, we recommend filling out the booking request form so a booking agent from Speakers Bureau Canada can get in touch with our talent to help you coordinate with your team to engage the speaker for a successful event.
Speakers Similar to Neel Singh