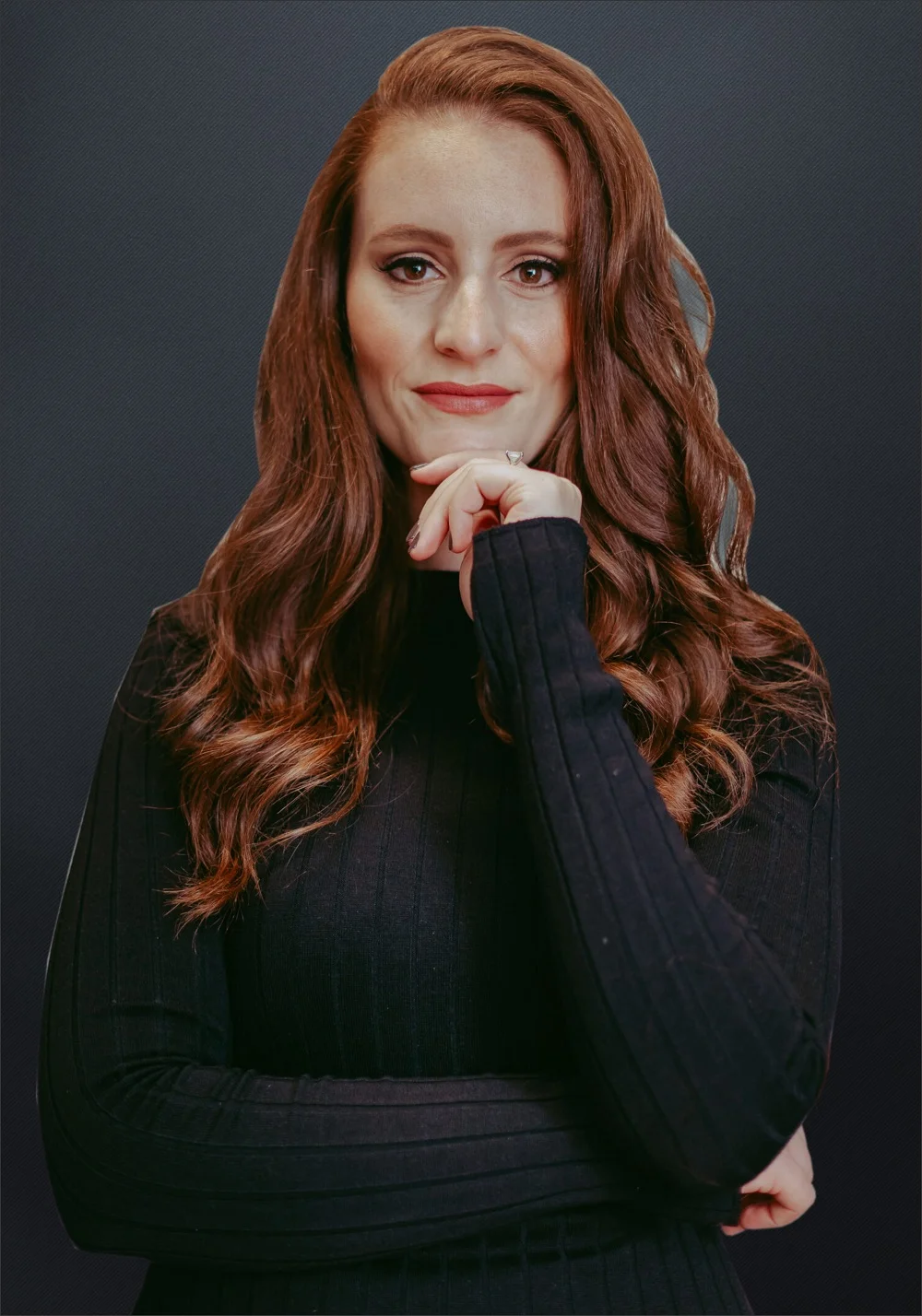 Workplace Culture, Soft Skills Development, Digital Wellbeing & Social Media & Mental Health Expert
Bailey Parnell is a highly sought after dynamic keynote speaker, corporate trainer & entrepreneur who was named as one of Canada's top Most Powerful Women. Bailey Parnell is also a thought leader, media personality and an award-winning marketer known for her mental health movement #safesocial which identified the relationship between social media and mental health. She blends her extensive knowledge with progressive researched insights skillful storytelling, Bailey Parnell has audiences laughing, engaged, and teaches people the skills they need for success in business.
Change Management
Diversity & Inclusion
Employee Management
Health & Wellness
Leadership
Mental Health
Peak Performance
Personal Growth
Business Growth
Business Management
Future Trends
Campus & University Speakers
Career Development
Conference
Education & Teachers
Guest Panelist & Guided Q&A
Healthcare
Inspirational
Lifestyle & Health
BAILEY PARNELL BIOGRAPHY
Bailey Parnell is a renowned entrepreneur, public speaker, and humanitarian who founded SkillsCamp, a highly successful soft skills training company. Recognized as one of Canada's Top 100 Most Powerful Women, her expertise lies in helping individuals develop essential skills for personal and professional success. With her compelling storytelling, confidence, extensive research, and a touch of humor, Bailey captivates audiences and leaves a lasting impact on their lives.
As the Founder and CEO of SkillsCamp, Bailey Parnell collaborates with businesses and educational institutions to provide comprehensive training in critical areas such as personal branding, stress-management, emotional intelligence, and public speaking. Prior to starting SkillsCamp, Bailey made significant contributions to Canadian higher education by introducing digital student engagement strategies at Ryerson University. Her innovative approaches were widely acclaimed and took her around the globe as a sought-after speaker and thought leader.
Bailey Parnell completed her Masters in Communications and Culture at Ryerson University, focusing her research on the impact of social media on mental health. The ground-breaking results of her studies have been shared in esteemed global forums, including the World Youth Forum in Egypt and the Digital Wellbeing Summit in Saudi Arabia. Inspired by her research, Bailey Parnell founded the non-profit organization, 5 Steps Towards #SafeSocial, which addresses the interconnectedness of social media and mental health. This initiative has garnered international recognition and is aligned with her passion for creating a safer online environment.
With a bachelor's degree in Media Production and minors in News Studies and English from the RTA School of Media, Bailey Parnell brings a well-rounded skill set to her work. Her extensive experience includes roles in social media marketing at CBC and Bell Media, assisting instructors in Seneca College's social media Graduate Certificate Program, teaching English abroad, and working as a local news reporter on Rogers TV. These diverse experiences have enriched her understanding of various industries and have contributed to her success as a multi-faceted entrepreneur and speaker.
Bailey Parnell is highly sought-after for her expertise in social media and mental health, soft skills development, intergenerational understanding, and being a woman in business. Having guest lectured an MBA class at the age of 21, she has since spoken to over 4 million people worldwide, leaving a profound impact on individuals from diverse backgrounds.
Bailey Parnell is an accomplished entrepreneur, speaker, and humanitarian with a track record of empowering individuals through her expertise in soft skills training. Her notable achievements, including founding SkillsCamp and the non-profit 5 Steps Towards #SafeSocial, as well as her extensive speaking engagements and media appearances, exemplify her commitment to making a positive impact on society and business.
Bailey Parnell

Topic Presentations
the hard thing about soft skills: activating humanity in the future of work
Virtual Presentation

Keynote Presentation

Workshop Session

Half Day Training

Full Day Training

LinkedIn Learning reports 92% of executives believe soft skills like communication and collaboration are equally or more important than technical skills and yet, 89% of them still find them difficult to find in people. Soft skills are the most important skills to have and tend to be the hardest skills to learn. This gap has only been accentuated by the global pandemic. As we look to the post-pandemic future of work, and as AI and automation replace hard skills, there's no doubt about it anymore: if you or your organization want success in the future, you must be what makes us different from AI.

You must be distinctly HUMAN. In this talk, Bailey Parnell will share insights from her years of experience owning a soft skills development company. Having served the world's leading organizations and numerous industries – from Fortune 500 companies and startups to governments and educational institutions – Bailey has helped hundreds of people with soft skills like emotional intelligence, communication skills, empathy, and other skills that truly define our humanity. In this talk, she shares her learnings from organizations' highs and lows, the skills that have proved the most important now and into the future, as well as an enthusiastic path forward for you to build more of these skills within yourselves.
culture unleashed: building collaborative cultures in hybrid, remote, and inclusive workplaces
Virtual Presentation

Keynote Presentation

Workshop Session

Half Day Training

Full Day Training

Hybrid and remote work setups are increasingly becoming the majority in the modern post-pandemic world while at the same time, nearly 90% of all job seekers highly value "workplace culture" as vital for them. But one does not have to cancel the other out. Though we have greatly benefited from evolving technologies that have made this virtual workplace possible, there have also been some new challenges to navigate such as building a culture that radiates collaboration and inclusion for all.

Understanding how to make the most out of working in a hybrid environment will boost both our productivity and well-being as well as employee engagement and happiness. In this talk, Bailey Parnell combines her years of experience advising workplaces on culture (and the skills needed to do it well) with her background in online communication and collaboration to truly provide you with a holistic take on unleashing culture in your modern workforce. She will explore strategies for working effectively when remote and hybrid, key differences in online culture-building, action-oriented strategies for improving this yourself, and all while keeping inclusion front of mind. 
recharged revolution: blueprint for tech-life balance & wellness in digital-first cultures
Virtual Presentation

Keynote Presentation

Workshop Session

Half Day Training

Full Day Training

With many employers keeping hybrid and remote work setups indefinitely, people are required to be tethered to technology and online tools at levels they have not experienced before. While these tools have enabled many freedoms and benefits in the workplace and have brought us together across space and time zones, they have also come with a new set of challenges that people have simply not had to confront before.

If not experienced in this world of digital habits, employees find themselves with "tech burnout" and "screen exhaustion", never completely recharged, and only adding to the general occupational stress that is on the rise. In this riveting keynote, Bailey Parnell combines her research in digital wellbeing with her experience advising workplace cultures to share with audiences how they can keep a healthy tech-life balance while also maintaining productivity. Whether it's email management, instant messaging apps, ergonomics, social media, or lighting, there are many things we can do to optimize our energy, space, and time to ultimately be healthier and happier in this new world of work. To recharge together instead of powering off all at once, it begins here and now. 
#safesocial: social media's impact on mental health
Virtual Presentation

Keynote Presentation

Workshop Session

Half Day Training

Full Day Training

Studies show the average person spends up to 6h/day on social networking sites, and even more the younger you go. While social media enables connections and collaboration at an unprecedented scale, there's also a dark side to this networked world that's laced with addiction, depression, harassment, and more. By every measure, social media is a risky behaviour like sex, drugs, alcohol, or even driving.

Since it's not going anywhere, abstinence might not an option, but you can still practice #SafeSocial. How is this activity we spend so much time doing actually affecting how we think and feel? What is happening out there in the social media world and how does it influence the mental health of us and our youth? Adapted from her original TED talk with nearly 4M views, Bailey Parnell will draw from research and exclusive experience to illustrate the current social media landscape as it related to mental wellbeing, explain the effects it has on us every day, and provide 5 steps towards #SafeSocial.
that's m.o.r.e. like it: the soft skills playbook for change-friendliness and adaptability
Virtual Presentation

Keynote Presentation

Workshop Session

Half Day Training

Full Day Training

There are numerous functions of the body and brain actively working to maintain stability and consistency for us. Biologically speaking, humans are not predisposition to love change, but for organizations to survive and renew in the business life cycle, they MUST change. Here lies the conundrum. As the world continues to change at a pace that feels ever more rapid than before, we must learn the skills to navigate these changes successfully – the ones not taught in school. When we are change-friendly and adaptable, our stress reduces while our wellbeing and efficiency skyrocket.

To thrive in the face of change requires the right combination of soft skills that no one knows better than Bailey Parnell. Having led a soft skills development company that works with the world's leading organizations as well as going through many changes herself, Bailey asks audiences to invite M.O.R.E. With an actionable growth mindset, optimism in practice, resilience, and empathy (or each other), audiences will receive a playbook full of stories, studies, and experiential moments – all in an effort to help them thrive through the ever-changing landscape around them. The only constant is constant change, so it's time to learn these skills today. 
think your way through it: applying the principles of critical thinking to everyday problems
Virtual Presentation

Keynote Presentation

Workshop Session

Half Day Training

Full Day Training

"Critical thinking" is one of the most desired skills when hiring new employees, yet it is still not taught intentionally in schools or made a priority in corporate learning. Bailey Parnell is here to change that. When critical thinking skills are strong, you are able to break down complex problems and prevent them before they even arise. You are more independent, self-aware, and can better predict the outcomes of your actions in any given situation.

Bailey has the unique combination of understanding this concept on a scholarly level, but also the ability to break it down in an accessible and action-oriented way for your teams. Blending well-known critical thinking models and assessments with real-world exercises and stories, Bailey has audiences leaving with strategies they can use every day to think their way through any problem.
what's that movie? learning social awareness and empathy with the help of the movies
Virtual Presentation

Keynote Presentation

Workshop Session

Half Day Training

Full Day Training

Whether you're a manager, dealing with clients, or simply interacting with people in general, the ability to accurately understand others' feelings, motives, and situational expectations is critical. This special skill is also known as social awareness. When paired with its counterpart, empathy, socially aware teams are better able to communicate and collaborate leading to more positive cultures and more effective employees.

So, how does this all connect to the movies? One of the ways we learn these skills is by taking in others' stories and connecting to their emotions which can most easily be done through – you guessed it – watching movies. Music, editing, and screen acting can teach us a tonne about social awareness, and even more so now that we too live half of our lives communicating on screen. Bailey Parnell has helped the world's leading organizations learn these skills through her soft skills training company, but she also started her career in film and television. In this unique and highly engaging talk, Bailey blends her knowledge of social awareness and empathy with her experience in film to help us build this critical skill – all while using the magic of the movies creatively!
generating synergy: navigating the (very) intergenerational workforce
Virtual Presentation

Keynote Presentation

Workshop Session

Half Day Training

Full Day Training

While age is prominent on the social location wheel and experienced by everyone, it is often left out of the diversity conversation. But for the first time in history, we have 4 generations in the workplace at the same time, so this cannot be ignored anymore. From Gen Z to Boomers, as these generations eagerly grow, so does a misunderstanding and divide between them. How do we increase empathy between generations?

How do we motivate newer generations while still reaching our organizational goals? How do we bridge tech divides as the world or work moves to hybrid and remote settings? In this dynamic and hilarious keynote, Bailey Parnell explores the important defining characteristics of each generation, how to foster intergenerational understanding in the workplace, and how to successfully engage and retain these generations so that we can all feel welcome and celebrated, regardless of age. 
the new public sphere: owning your role as a society-shaper
Virtual Presentation

Keynote Presentation

Workshop Session

Half Day Training

Full Day Training

This is a talk for organizations and leaders who are ready to own their role in shaping society as we know it. The "public sphere" was an area in social life where individuals came together to freely exchange ideas and information. In its best form, it was also where people identified societal problems, solutions, and ultimately, it's how society's "culture" was formed. Most importantly, it has always been integral to democracy. The public sphere has held many forms, from coffee shops to online spaces, to water coolers, and corporate cultures. When we spend a third of our lives at work, we can't ignore the fact that this is where most adults learn new things, expand their minds, converse with people outside of their family, and contribute to what then becomes society's "culture". And yes, culture includes topics like religion, politics, and all the things we're told not to talk about! But Bailey Parnell does things a little differently at her company.

Operating at the unique intersection of successful entrepreneur and experienced academic, Bailey holds a Master's in Communication and Culture and also leads a thriving business that teaches people soft skills like empathy and collaboration. At SkillsCamp, Bailey walks the talk by hosting public forums on issues that have no direct connection to the work, but are just as important to the culture in which her people live and operate. In this novel keynote, Bailey shows audiences how to have those difficult conversations and encourages organizations to own their role in shaping society. If you're ready for it, Bailey is ready to help you. 
Bailey Parnell can deliver customized presentations within the following topic themes.
Had the opportunity to experience a presentation from Bailey Parnell herself. Though done remotely, her energy came through and distance didn't detract from the validity of her points. Lots of good takeaways and insights to help myself and my company improve. Specifically, Bailey had very relatable examples and a jocular delivery. Virtual communication skills is a dry topic, but she brought it to life in an exceptional way. She recognized the challenge of keeping everyone engaged and had interactive elements to do so. Looking forward to future sessions.
Keypath Education Global
Bailey was the speaker in a fireside chat for Spark Centre's Startup Grind event, and we could not have been more impressed. Not only was Bailey an absolute pleasure to deal with leading up to the event, but she did an incredible job of engaging the audience, along with providing extremely valuable and relevant advice and feedback to our community of entrepreneurs. She was able to touch on so many important points and topics and our audience found it very insightful and helpful. Thank you so much Bailey, and I look forward to working with you again.
Spark Centre
We just had an Empathy talk with Bailey Parnell, and it was INCREDIBLE. I didn't know what to expect, but it definitely surpassed any expectations that I did have. Bailey is an incredible speaker, mentor, teacher, and trainer. She was engaging and the workshop was both interactive and required listening. 10/10 would do it again.
Masterclass, San Francisco
This year, I had the pleasure of working with Bailey Parnell while planning the annual Women's Leadership Symposium with Rotman Commerce Women in Business at the University of Toronto. Our past conferences and networking events had been lacking in focus on the importance of soft skills, especially as business students.
Bailey Parnell did an excellent job helping us incorporate soft skills training, by hosting a captivating and informative talk, teaching students about the importance of 'Networking', and how to do it effectively. All of the students benefited immensely and we got great feedback about how well-run it was! Bailey did a fantastic job of engaging students and leaving them with knowledge and skills that are applicable in their daily lives. Throughout the whole process, Bailey was responsive, efficient, and a pleasure to work with overall. I highly recommend
Rotman Commerce Women in Business
We had Bailey Parnell speak to over 800 students about Professionalism in the Workplace as part of our professional development event for Ignite, the University of Windsor's Work-Study program. Bailey's talk was engaging, fun, and informative.
Her emphasis on the importance of communication, teamwork, and resourcefulness allowed our students to gain a holistic understanding of what it means to be a professional in today's world of work. Her "Millennial Mistakes" piece was especially eye-opening and relatable. I am sure Bailey's teachings will prove to be incredibly useful for our students as they embark on their new Work-Study jobs.
gnite; Peer Advising & VIP Career Development & Experiential Learning, University of Windsor
How to book Bailey Parnell for an event?
Bailey Parnell keynote speaker is an expert presenter and has a wide range of experience speaking to a wide variety of audiences and organizations. Bailey Parnell delivers keynotes, workshops & training sessions. They may also host or emcee events. Hire Bailey Parnell from Toronto, Ontario for your event to inspire the audience to take action and make change in their work and their lives. Your workplace will benefit from our keynote speaker and their keynote talks and speeches will shift the mindsets or behaviours for the audience members in Canada. 
Interested in booking Bailey Parnell for an event?
Are you looking to hire Bailey Parnell for your event? Bailey Parnell Toronto, Ontario is a dynamic and engaging speaker that offers audiences researched content paired with expertise and a dynamic speaking ability. Bailey Parnell is also a Canadian corporate consultant and coach and facilitates workshops and training sessions for a corporate audience. Bailey Parnell is an expert keynote presenter and speaks on wide variety of topics. Hiring a great speaker for your event is important and working with a thought leader like Bailey Parnell from Speakers Canada's roster will engage audiences into the content of the presentation to bring awareness and a fresh perspective for their approach to their work and their lives. Book Bailey Parnell to educate, motivate and activate the audience through an interactive and entertaining presentation at corporate meetings and gatherings.
Known as a popular key note speaker in Canada, Bailey Parnell creates life changing experiences for the participants with practical insights and strategic advice they can implement right after the session. Working with a one our leading expert speaker like Bailey Parnell from Toronto, Ontario offers organizations a fresh perspective to assist the people of the organization. No matter if it is a government, association, or business crowd, Bailey Parnell is a perfect speaker for your event. Through unique practical insights for trending topics and years experience speaking to different organizations, Bailey Parnell focuses on changing individuals to make better decisions at work and their lives. No matter if you are holding an in person or virtual event, having an influential speaker such as Bailey Parnell will engage, motivate, and activate the audience to make a change in their lives and inspire action for results to meet organizational goals. Your workforce will benefit from Bailey Parnell's presentations and speeches, with measurable results set to shift the people of the organization and core direction of the company. Book Bailey Parnell speaker for your annual general meeting, conference, summit, or convention in Canada.
How much does it cost to hire Bailey Parnell for a keynote presentation or virtual event?
Bailey Parnell is an expert professional key note speaker with a lot of experience speaking and delivering engaging talks to organizations and audiences in Canada. Each of Speaker Bureau Canada's talent have different ways to assess their fees, and Bailey Parnell speaker fee ranges depending on the size of the audience, event format (in person or virtual), event location, and if the organization booking them is a non profit, association, government department/government agency or business/corporation. The speakers we work with are flexible with their fees, and it is important for us to learn more about your event before we approach them, as it is our role to work for you, and to help you find a speaker within budget. 
Please contact Speakers Bureau of Canada and provide us with your event details so that we can contact Bailey Parnell to check availability or confirm the pricing and associated costs to hire a great speaker like Bailey Parnell for your event. As Bailey Parnell's agent and as a Canadian top speaker bureau and talent agency for speakers, we are able to propose each event opportunity from each host organization's behalf to try to help you get in touch with Bailey Parnell and confirm them for your in person or online meeting/event. We can also provide and advise on the booking process and potentially negotiate their fee. Speakers Canada is a client focused speaker agency, and we work for you in finding good speakers for your team meetings and booking processes.
Bailey Parnell Disclaimer
Speakers Bureau Canada assists companies and event planning teams seeking to hire talent like

Bailey Parnell

for speaking engagements, virtual meetings, conference appearances, training sessions and workshops facilitations. Our Canadian speakers bureau does not claim to exclusively represent

Bailey Parnell

, however they are represented by Speakers Canada, and we work with them closely for their Canadian speaking opportunities and bookings. As Canada's top speaker bureau, we represent Canadian motivational keynote speakers and professional guest speakers that will be available on your upcoming events date and location that are withing the budget. Our talented bureau speaker booking agency can help find business speakers or celebrity speakers that aligns with each organization, audience, event theme and the topic themes you hope for the speaker to address in their presentation. 
When SBC receives a request to book Bailey Parnell we provide you with their speaker fees, travel costs and check their schedules. We work closely with the host organization's event planning team and the speaker to handle the logistics and to relay or negotiate associated costs. Our talented team members then will work with our talent directly or their agent/manager/assistant to confirm the Canadian speaker fee and travel expenses, so that event planning teams can receive an official quote for the speaker appearing at the event. Speaker fees and travel costs vary per speaker and our role is to contact Bailey Parnell about your event, after we have connected with the event organizers to learn all the event details and/or conference program. Each booking request is unique since session durations and audience sizes can vary which may affect the speaker's fees. If you are looking to hire Bailey Parnell, we recommend filling out the booking request form so a booking agent from Speakers Bureau Canada can get in touch with our talent to help you coordinate with your team to engage the speaker for a successful event.