Leadership, Change, Resilience, Mental Health & Wellness Expert
Deri Latimer is a TEDx speaker, author, and organizational consultant who is one of fewer than 12% of speakers globally that hold the designation of CSP. Deri Latimer is known for playfully developing positive possibilities for mental health, leadership, mindfulness, and work/life balance.
Change Management
Communications
Employee Management
Health & Wellness
Leadership
Mental Health
Peak Performance
Personal Growth
Business Management
Agriculture & Farming
Campus & University Speakers
Certified Speaking Professionals (CSP)
Conference
Education & Teachers
Finance & Insurance
Funny & Comedy
Healthcare
DERI LATIMER BIOGRAPHY
Deri Latimer knows how to have a healthy brain; she lives the experience of having one every day! Turning personal tragedy into purposeful action, she transforms research in neuroscience, positive psychology, and human performance to deliver a message that is loaded with simplicity and practical application.
A TEDx Speaker, author, and organizational consultant, Deri Latimer combines a business degree with over 20 years of experience engaging audiences across every sector. One of fewer than 17% of speakers globally who hold the designation of CSP (Certified Speaking Professional), Deri Latimer inspires us all to create happy, healthy, and humane places for people to work and live!
Combining the wisdom from neuroscience and positive psychology with the experience of living in a complex world, Deri inspires us to connect within ourselves and with one another to find out true purpose and manage radical change.
Creating cutting-edge educational experiences for organizations, Deri adds extra value with certification in emotional intelligence, psychometric assessment, and neuro-linguistic programming. A previous University Instructor, she has designed and delivered full-credit courses and seminars in Resilience, Positive Psychology, Team Building, and Leadership Development. Deri's client resources include three books; 'Not Crazy, Just Human', 'Wake Up To Your Habits' and 'What's Your Story? You Decide', provides a rich resource of strategies and tools to shift your emotions, adjust your thinking, and positively impact your results.
Specialties: Psychological Well-being, Mental Health, Mindful Self-Compassion, Mindfulness Meditation, NeuroLeadership, Professional Speaking, Positive Psychology, Emotional Intelligence, Leadership, Resilience, Personal Effectiveness
Deri Latimer

Topic Presentations
the neuroscience of leadership
Virtual Presentation

Keynote Presentation

Workshop Session

Every moment of every day, your brain is 'at work'. It impacts your ability to overcome distractions, manage your emotions, and create the kinds of relationships that maximize your results. It is the very source of your leadership strength, just as it is of life itself.

The mindful leader of today is able to see clearly what is present, respond with creativity rather than reactivity, and influence people around them in a positive way. They are resilient, emotionally aware, and grounded in their purpose. In this dynamic keynote, Deri Latimer will explore what the science of the brain is teaching us about the art of leading people. It includes information on developing more opportunities for insight in an environment of distraction and keeping calm and clear under personal and organizational pressure.
the resilient mindset
Virtual Presentation

Keynote Presentation

Workshop Session

Today's dynamic, complex workplaces (and life places) require that we adjust rapidly and effectively to constant change. Personal resilience is a tool that each of us can develop to not only accept and cope with current realities but embrace and commit to the changes required by those realities… with energy! During this session, we will explore useful strategies for you to implement immediately into your life.

Some of the strategies include identifying personal 'distress' signals that can inhibit performance and using simple strategies for maintaining personal alignment. Deri Latimer also covers how to assume more control and influence over your work experience by making choices that work for you and how to turn workplace pressure into energy for top performance.
positive mental health 'at work'
Virtual Presentation

Keynote Presentation

Workshop Session

Never has been a more critical time for attending to your mental health – personally and organizationally! Skyrocketing healthcare costs, absenteeism rates, and stress impact people, productivity, and profit potential.

We can develop habits for positive mental health and incorporate simple practices into our everyday lives to significantly impact our individual and corporate wellness and success. You can develop habits for positive mental health and incorporate simple exercises into your daily life to dramatically impact your personal and corporate wellness and success.

In this keynote, Deri Latimer will speak about a model for positive mental health practice that will help attendees engage in positive emotion. She will discuss developing positive and productive work habits and how to re-frame negative situations.

Deri Latimer provides simple strategies to help you be happier and more productive and build supportive relationships. She gives insight into how to positively impact your workplace culture and facilitate positive change.
curious, caring, connected - engaging in a conversation about mental health
Virtual Presentation

Keynote Presentation

Workshop Session

Your role as a manager or business owner is multi-dimensional. In addition to your day-to-day responsibilities, your success as a manager depends on your ability to spot the subtleties in staff behaviour that can impact their ability to perform their duties.

More and more, staff may experience challenges with their mental health. What you notice and what you do can make all the difference in connecting people with the support they require.

In this presentation, Deri Latimer will speak about how to spot the signs of a potential mental health challenge and initiate a conversation about it. How to take action to ensure the health and well-being of your staff and encourage positive mental health habits
mindful leadership - focus, purpose, and empathy
Virtual Presentation

Keynote Presentation

Workshop Session

Within each of us is the potential to lead with excellence; to see clearly what is present, to respond with creativity and innovation rather than reactivity, to bring compassion to each decision and encounter, and to influence people around us in a positive way.

Whatever else may be going on, great leaders remain true to themselves, and that authenticity provides them with an essential aura of trustworthiness. Their people, colleagues, customers, and other stakeholders know where they stand with them.

Today's transformative leaders are able to engage and energize the resources around them to build a better future by learning to be more 'present'! In this enlightening experience, Deri Latimer will explore the core elements of Mindful Leadership.
mindset - the psychology of motivation and success
Virtual Presentation

Keynote Presentation

Workshop Session

Mindset is a mental attitude that determines how you interpret and respond to various situations in your life. It affects everything from your persistence and determination in facing challenges and setbacks to your openness to feedback and your resilience to change.

The mindset that is reinforced and encouraged in your company culture will impact the innovation, collaboration, and commitment of yourself and your team. As leaders and employees, maintaining a culture of learning and innovation may be the critical factor that allows your organization to outdistance the competition. Equally as compelling, that same culture will impact the health and well-being of the people who are responsible for achieving the results needed for success.

In this energizing keynote, we will explore how mindset can positively impact performance, innovation, diversity, and inclusion—strategies to build new neuropathways for growth; within yourself and your team. Learning, hard work, and resilience are core pillars of organizational success.
you, me, we - co-creating a positive, productive and prosperous team
Virtual Presentation

Keynote Presentation

Workshop Session

The evidence about the power of teams is clear and consistent: individuals who work in a team culture are more productive, more resilient to change, more engaged, and more fulfilled than those who do not.

The benefits to the organization (and its clients) are synergistic: better results, at a better time, with better relationships! Although the data is clear, the experience of the 'team' can be elusive. Too many people still report that their work experience does not 'feel' like a team. Often that is because we are not clear about the role we all play in creating the team.

This presentation offers practical strategies and insights to cultivate a more collaborative approach to internal and external customer service, including clarifying the experience of what it really means to be a team and understanding the critical ingredients for a healthy TEAM.
Deri Latimer can deliver customized presentations within the following topic themes.
Your workshop on Team Dynamics was truly worthwhile and rewarding, as well as interactive and fun. You managed to successfully bring substance and meaning to a process for understanding the dynamics of personality and behavior in the workplace.
I believe the workshop, in helping staff to better understand our differences and how to make the most of them, was extremely useful in terms of team building and effective communication. Your delivery is superb!
Manitoba Ombudsman
Your TEDx talk called "Choose Life" was one of the most important talks I have heard all year.
Government of Manitoba
We engaged Deri to be our guest speaker at our first Inspire Network Conference and she hit it out of the park! Not only was she engaging and insightful she was able to connect with everyone at the conference in a meaningful and inspiration way
Overwaitea Food Group
Deri was incredibly energetic, uplifting and captivated my attention from beginning to end of the session. I left the session feeling empowered.
Manitoba Prosecution Service
Learned that we as individuals are in full control of our behaviour – starting at our thought process, believing what we think that's positive, taking the positive out of everything, making the choice to be what we want to be, it's a decision.
National Leasing Inc.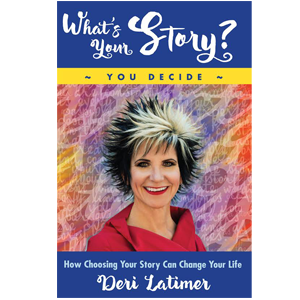 What's Your Story?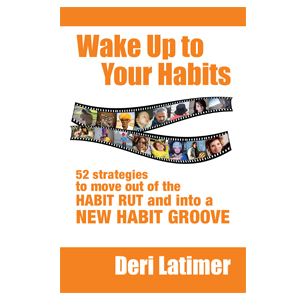 Wake Up to Your Habits!
How to book Deri Latimer for an event?
Deri Latimer keynote speaker is an expert presenter and has a wide range of experience speaking to a wide variety of audiences and organizations. Deri Latimer delivers keynotes, workshops & training sessions. They may also host or emcee events. Hire Deri Latimer from Winnipeg, Manitoba for your event to inspire the audience to take action and make change in their work and their lives. Your workplace will benefit from our keynote speaker and their keynote talks and speeches will shift the mindsets or behaviours for the audience members in Canada. 
Interested in booking Deri Latimer for an event?
Are you looking to hire Deri Latimer for your event? Deri Latimer Winnipeg, Manitoba is a dynamic and engaging speaker that offers audiences researched content paired with expertise and a dynamic speaking ability. Deri Latimer is also a Canadian corporate consultant and coach and facilitates workshops and training sessions for a corporate audience. Deri Latimer is an expert keynote presenter and speaks on wide variety of topics. Hiring a great speaker for your event is important and working with a thought leader like Deri Latimer from Speakers Canada's roster will engage audiences into the content of the presentation to bring awareness and a fresh perspective for their approach to their work and their lives. Book Deri Latimer to educate, motivate and activate the audience through an interactive and entertaining presentation at corporate meetings and gatherings.
Known as a popular key note speaker in Canada, Deri Latimer creates life changing experiences for the participants with practical insights and strategic advice they can implement right after the session. Working with a one our leading expert speaker like Deri Latimer from Winnipeg, Manitoba offers organizations a fresh perspective to assist the people of the organization. No matter if it is a government, association, or business crowd, Deri Latimer is a perfect speaker for your event. Through unique practical insights for trending topics and years experience speaking to different organizations, Deri Latimer focuses on changing individuals to make better decisions at work and their lives. No matter if you are holding an in person or virtual event, having an influential speaker such as Deri Latimer will engage, motivate, and activate the audience to make a change in their lives and inspire action for results to meet organizational goals. Your workforce will benefit from Deri Latimer's presentations and speeches, with measurable results set to shift the people of the organization and core direction of the company. Book Deri Latimer speaker for your annual general meeting, conference, summit, or convention in Canada.
How much does it cost to hire Deri Latimer for a keynote presentation or virtual event?
Deri Latimer is an expert professional key note speaker with a lot of experience speaking and delivering engaging talks to organizations and audiences in Canada. Each of Speaker Bureau Canada's talent have different ways to assess their fees, and Deri Latimer speaker fee ranges depending on the size of the audience, event format (in person or virtual), event location, and if the organization booking them is a non profit, association, government department/government agency or business/corporation. The speakers we work with are flexible with their fees, and it is important for us to learn more about your event before we approach them, as it is our role to work for you, and to help you find a speaker within budget. 
Please contact Speakers Bureau of Canada and provide us with your event details so that we can contact Deri Latimer to check availability or confirm the pricing and associated costs to hire a great speaker like Deri Latimer for your event. As Deri Latimer's agent and as a Canadian top speaker bureau and talent agency for speakers, we are able to propose each event opportunity from each host organization's behalf to try to help you get in touch with Deri Latimer and confirm them for your in person or online meeting/event. We can also provide and advise on the booking process and potentially negotiate their fee. Speakers Canada is a client focused speaker agency, and we work for you in finding good speakers for your team meetings and booking processes.
Deri Latimer Disclaimer
Speakers Bureau Canada assists companies and event planning teams seeking to hire talent like

Deri Latimer

for speaking engagements, virtual meetings, conference appearances, training sessions and workshops facilitations. Our Canadian speakers bureau does not claim to exclusively represent

Deri Latimer

, however they are represented by Speakers Canada, and we work with them closely for their Canadian speaking opportunities and bookings. As Canada's top speaker bureau, we represent Canadian motivational keynote speakers and professional guest speakers that will be available on your upcoming events date and location that are withing the budget. Our talented bureau speaker booking agency can help find business speakers or celebrity speakers that aligns with each organization, audience, event theme and the topic themes you hope for the speaker to address in their presentation. 
When SBC receives a request to book Deri Latimer we provide you with their speaker fees, travel costs and check their schedules. We work closely with the host organization's event planning team and the speaker to handle the logistics and to relay or negotiate associated costs. Our talented team members then will work with our talent directly or their agent/manager/assistant to confirm the Canadian speaker fee and travel expenses, so that event planning teams can receive an official quote for the speaker appearing at the event. Speaker fees and travel costs vary per speaker and our role is to contact Deri Latimer about your event, after we have connected with the event organizers to learn all the event details and/or conference program. Each booking request is unique since session durations and audience sizes can vary which may affect the speaker's fees. If you are looking to hire Deri Latimer, we recommend filling out the booking request form so a booking agent from Speakers Bureau Canada can get in touch with our talent to help you coordinate with your team to engage the speaker for a successful event.