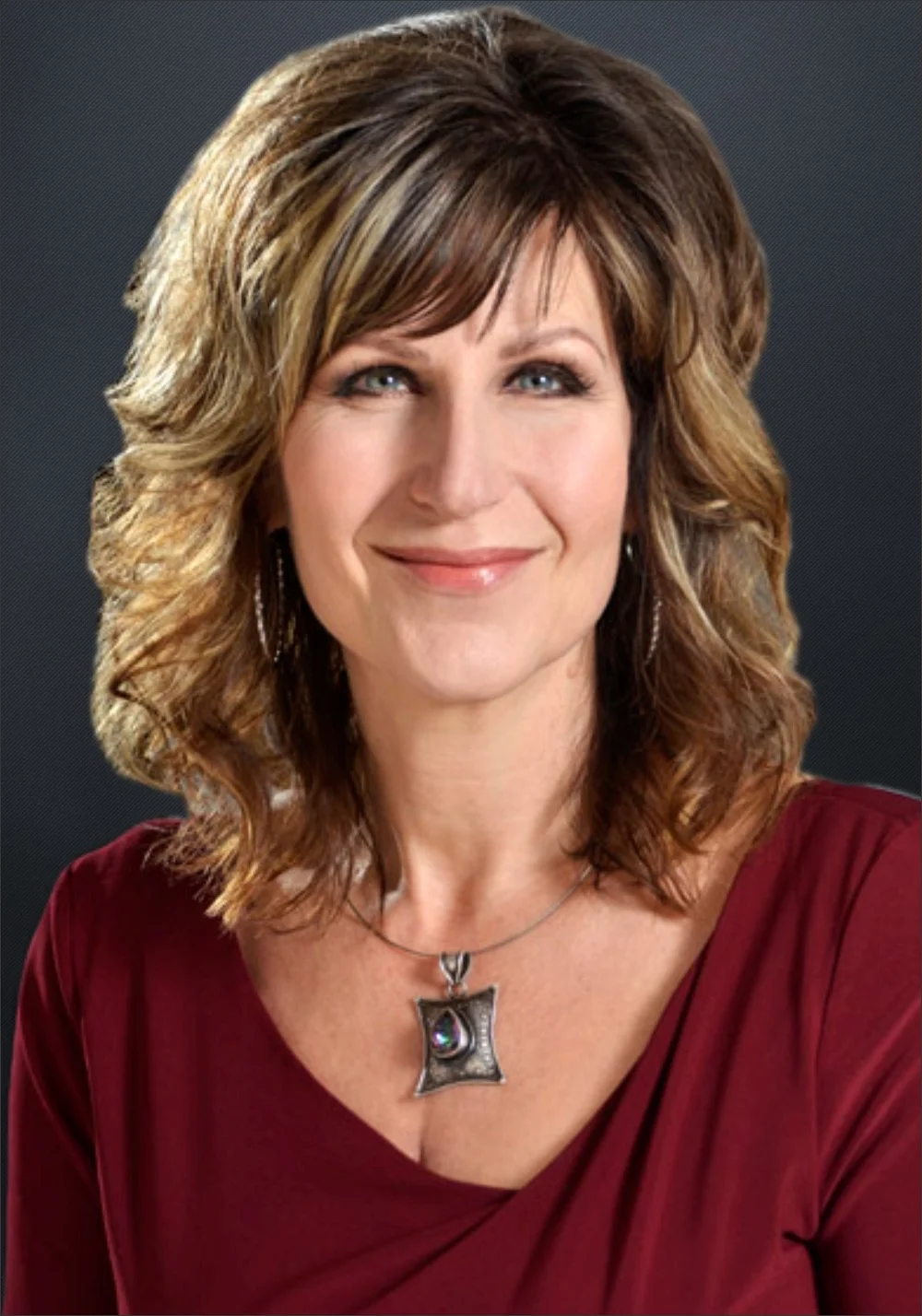 Injury Prevention, Occupational Therapist, Stress Management Expert
Sylvia Marusyk is an Occupational Therapist and international activation speaker on health and well-being with decades of international work and experience. Sylvia Marusyk is fun, sassy, passionate about safety & health, owner and; the innovative mind behind a Canadian company focusing on creating ans maintaining workplace health & wellness.
Change Management
Employee Management
Health & Wellness
Leadership
Mental Health
Peak Performance
Personal Growth
Business Management
Conference
Funny & Comedy
Guest Panelist & Guided Q&A
Health and Safety
Healthcare
Inspirational
Lifestyle & Health
Motivation
SYLVIA MARUSYK BIOGRAPHY
Occupational therapist Sylvia Marusyk is an entertaining speaker who gives her audiences the tools to build healthy lives and workplaces.  She's fun, she's sassy and she's passionate about safety, health and wellness! Her lively presentations focus on a proactive approach to creating vitality, personally and corporately. As an Occupational Therapist with years of practice in the field of workplace safety and personal health, Sylvia Marusyk knows prevention is the key to creating happy, healthy individuals, employees and businesses.
Sylvia Maursyk's entertaining presentations focus on a proactive approach to building healthy lives and workplaces. Her years of assessing and treating injuries as an Occupational Therapist offer Sylvia a unique insight through which she has developed a proactive approach to preventing stress and workplace injuries. Because she is an active Occupational Therapist her practical insights and strategies are relevant, and current and incorporate solutions to overcome today's challenges.
Stressed employees make more mistakes, take more time off work and are less safe on the job due to preoccupation, poor judgment and fatigue. Recognizing we are a mind-body, not a mind and a body, has helped her educate people on truly effective ways to change their health. Sylvia Marusyk's presentations invite audiences to laugh while learning practical, powerful tools to handle stress, reduce repetitive strain injuries and prevent burnout. She always brings relative and up-to-date information from her consultation practice to every presentation. Furthermore, Sylvia Marusyk will make you and your organization become healthier, happier and less stressed, inspire your audience, and ignite productivity and performance for individuals. She can also work with safety coordinators and teams to create a workplace culture that puts health at the forefront for their employees.
Sylvia Marusyk is a high-energy speaker who gets top marks from audiences and meeting planners. As a result, she often returns to organizations for repeat engagements.  Her message is both practical and inspiring.  This occupational health therapist is passionate about maintaining health and safety in the workplace and it shows. Sylvia Marusyk is rated in the top 1% of public speakers by Dr. James Reese. Above all, Sylvia Marusyk is passionate about helping individuals discover the power of the mind and body so that they can make health a priority and live their best lives.
Sylvia Marusyk

Topic Presentations
stressed to kill
Keynote Presentation

With mental illness on the rise, everywhere you turn people are ready to blow their top! In "Stressed to Kill" Sylvia takes a deep look at the effects of stress, and shares her powerful tools to reduce it (the legal and moral ones only….) as well as personal strategies for becoming the "boss"of your stress.

Stress is the next health epidemic and it tends to be contagious; infecting entire teams. Stress leave costs businesses over 50 billion dollars a year. Not to mention the cost of the loss of human potential. Discover better health and a dramatically improved quality of life. And if that's not enticing enough, how about learning the secret to slowing the aging process? Sylvia shares that with her audiences too!
respectfully, up yours! how to play nice at work
Keynote Presentation

Work is the number 1 stressor reported by Americans (along with finances, closely tied to work). For most, it's not workload, type of work or workspace, it's relationships that cause stress at work. This interactive and collaborative presentation will focus on the old-fashioned value of respectful treatment of others. We will explore practical and concrete ways to build a respectful, happy, engaged and supportive team of people who actually WANT to be at work.
happy hour begins at 9:00 am
Keynote Presentation

Happiness at work….an oxymoron, an idealistic fantasy or a real possibility? Happy workers are more productive, take less sick time, are more engaged, and let's be honest, are nicer to be around! This presentation deals with several significant Deadly Sins that can kill the happiness of a workplace, things such as technology, competing demands from work and home (work-life conflict) and relationships at work. Learn how to transform your workplace into a happy, healthy, productive place to be!
rules of engagement
Keynote Presentation

Employee engagement is one of the hallmarks of a successful team or business, and a significant determinant of employee retention. Who doesn't want to keep good workers? The cost of turnover can be high and very taxing on workers who are always making concessions for the "newbie". Learn strategies to create a team of engaged workers who want to be at work and stay at work.
why size really does matter
Keynote Presentation

Well, at least length does……of your telomeres that is. Telomeres are the protective end caps of chromosomes and shortening of them is associated with aging and disease. Great news though, there are several lifestyle changes that have been shown to reverse this process, preventing disease and slowing the aging process. Learn how you can transform your life with these few small changes. Live long and prosper!
the price is life or the prize is life – you choose
Keynote Presentation

Safety is so much more than machine guarding and hearing protection.  It's about Mind, Body and Work.

Psychological wellness and safety impact workplace accident and injury rates significantly. One study showed that 80% of workplace accidents happened to workers who reported being stressed. The price could be life! Alternately, for those who know how to manage stress, especially workplace stress (the number one stressor for Canadians!), the prize is life.

A healthy strong body also impacts safety at work. Feeling tired, being deconditioned or lacking enough strength to use good body mechanics directly impacts a worker's ability to safely do their job. Again, the price could be life! For those who look after their physical wellness (diet, exercise, sleep, body mechanics, posture, healthy lifestyle), the prize is life.
born to move - make the rest of your life the best of your life
Keynote Presentation

The human body is hard-wired to move but modern man has engineered the movement out of our lives. The effect has been frightening – we move less, eat more, and suffer more life-threatening diseases! Find out how to thrive, not just survive the epidemic of disease, obesity, and early aging by returning to your biological imperative. Learn how to create your own "miracle grow" and change your life!
spot the hazard - practice safe stress
Keynote Presentation

Stress-related illness costs North American companies $35 billion annually!  Find out what the symptoms of workplace stress are, what the hazards are, and how to stay safe using PPP – Personal Protective Practices. Practicing safe stress could save your life!
no sprain, no pain!
Keynote Presentation

This interactive and engaging seminar takes the pain out of changing your ways! You will learn why poor posture and poor body mechanics can lead to pain and injury. With her entertaining style, Sylvia! will provide the proper strategies and tools that will assist you to improve your quality of life.
s.h.o.p. assessment
Keynote Presentation

Safety and Health for Organizations and People.

How much are employee injuries and strains affecting your bottom line?

Do you even know?

FACT: 63% of time-lost absenteeism is directly related to repetitive strain and/or musculoskeletal injuries! (Source: Safe Work Manitoba)

FACT: You can reduce time-lost injuries and the related costs by up to 50% and reduce absenteeism by 25% by implementing a properly developed symptom identification, job coaching and injury prevention strategy. (Source: Occupational Health & Safety Association – OHSA)

Unfortunately, most companies don't have the budget for an in-house occupational therapist or physiotherapist who is typically highly paid and who demands appropriate benefits and resources.

The S.H.O.P. program by Sylvia Marusyk of MindBody Works is Your Solution!

The goal of the MindBody Works S.H.O.P. program is to proactively address symptoms before they become syndromes, keeping your workers safe, healthy and productive … and keeping your bottom line profitable!
In an industry of construction where self-awareness & personal growth are not discussed, Sylvia with The ARLANGroup, broadened our horizons through humour with her presentation of "Respectfully, Up Yours". In conjunction with the topic of "bullying in the workplace", our company has learned old management styles are unacceptable! Thanks, Sylvia!
Hugh Munro Construction
We have received nothing but positive feedback and great comments about the seminar Sylvia put on. It was actually a perfect fit for our group of managers here – as we are all a very sarcastic/fun bunch. I can say pretty confidently that Sylvia's presentation style and her engaging personality definitely are a great fit for StandardAero, and as I believe Fritz mentioned, we will definitely be recommending her to our group.
TLM Government & Military Sector StandardAero
The feedback received from over five hundred nurses in attendance was overwhelmingly positive. Sylvia's presentation was informative, engaging and highly interactive. She was able to strike an excellent balance between content and entertainment and, because of her healthcare background, she was able to relate to our nurses. Sylvia was a pleasure to have.
Manitoba Nurses Union
It was of no surprise to me after attending Sylvia's "Stressed to Kill" session a couple of years ago that the "Happy Hour beings at 9 a.m." workshop was amazing! Sylvia did a phenomenal job and the comments continue to pour in…..all over the top rave reviews. Between her natural charm, quick wit, insight & personal experiences, she could not have connected with the group any more than she did. Truly a wonderful experience!
Selectpac Distribution
I've had the pleasure of hearing Sylvia speak to a few different groups now and each time, I am impressed by her ability to captivate the audience and simultaneously entertain and educate us to improve ourselves as individuals and as members of the various groups and teams we are all responsible to. Recently, she delivered a session to nearly 400 of our staff in a huge space that was not at all conducive to this type of session. As per usual, Sylvia held the audience's attention from "Hello!", inspired our staff to choose to make it a good day, and the only thing people left wanting was for her to be heard again!
St. James-Assiniboia School Division
How to book Sylvia Marusyk for an event?
Sylvia Marusyk keynote speaker is an expert presenter and has a wide range of experience speaking to a wide variety of audiences and organizations. Sylvia Marusyk delivers keynotes, workshops & training sessions. They may also host or emcee events. Hire Sylvia Marusyk from Winnipeg, Manitoba for your event to inspire the audience to take action and make change in their work and their lives. Your workplace will benefit from our keynote speaker and their keynote talks and speeches will shift the mindsets or behaviours for the audience members in Canada. 
Interested in booking Sylvia Marusyk for an event?
Are you looking to hire Sylvia Marusyk for your event? Sylvia Marusyk Winnipeg, Manitoba is a dynamic and engaging speaker that offers audiences researched content paired with expertise and a dynamic speaking ability. Sylvia Marusyk is also a Canadian corporate consultant and coach and facilitates workshops and training sessions for a corporate audience. Sylvia Marusyk is an expert keynote presenter and speaks on wide variety of topics. Hiring a great speaker for your event is important and working with a thought leader like Sylvia Marusyk from Speakers Canada's roster will engage audiences into the content of the presentation to bring awareness and a fresh perspective for their approach to their work and their lives. Book Sylvia Marusyk to educate, motivate and activate the audience through an interactive and entertaining presentation at corporate meetings and gatherings.
Known as a popular key note speaker in Canada, Sylvia Marusyk creates life changing experiences for the participants with practical insights and strategic advice they can implement right after the session. Working with a one our leading expert speaker like Sylvia Marusyk from Winnipeg, Manitoba offers organizations a fresh perspective to assist the people of the organization. No matter if it is a government, association, or business crowd, Sylvia Marusyk is a perfect speaker for your event. Through unique practical insights for trending topics and years experience speaking to different organizations, Sylvia Marusyk focuses on changing individuals to make better decisions at work and their lives. No matter if you are holding an in person or virtual event, having an influential speaker such as Sylvia Marusyk will engage, motivate, and activate the audience to make a change in their lives and inspire action for results to meet organizational goals. Your workforce will benefit from Sylvia Marusyk's presentations and speeches, with measurable results set to shift the people of the organization and core direction of the company. Book Sylvia Marusyk speaker for your annual general meeting, conference, summit, or convention in Canada.
How much does it cost to hire Sylvia Marusyk for a keynote presentation or virtual event?
Sylvia Marusyk is an expert professional key note speaker with a lot of experience speaking and delivering engaging talks to organizations and audiences in Canada. Each of Speaker Bureau Canada's talent have different ways to assess their fees, and Sylvia Marusyk speaker fee ranges depending on the size of the audience, event format (in person or virtual), event location, and if the organization booking them is a non profit, association, government department/government agency or business/corporation. The speakers we work with are flexible with their fees, and it is important for us to learn more about your event before we approach them, as it is our role to work for you, and to help you find a speaker within budget. 
Please contact Speakers Bureau of Canada and provide us with your event details so that we can contact Sylvia Marusyk to check availability or confirm the pricing and associated costs to hire a great speaker like Sylvia Marusyk for your event. As Sylvia Marusyk's agent and as a Canadian top speaker bureau and talent agency for speakers, we are able to propose each event opportunity from each host organization's behalf to try to help you get in touch with Sylvia Marusyk and confirm them for your in person or online meeting/event. We can also provide and advise on the booking process and potentially negotiate their fee. Speakers Canada is a client focused speaker agency, and we work for you in finding good speakers for your team meetings and booking processes.
Sylvia Marusyk Disclaimer
Speakers Bureau Canada assists companies and event planning teams seeking to hire talent like

Sylvia Marusyk

for speaking engagements, virtual meetings, conference appearances, training sessions and workshops facilitations. Our Canadian speakers bureau does not claim to exclusively represent

Sylvia Marusyk

, however they are represented by Speakers Canada, and we work with them closely for their Canadian speaking opportunities and bookings. As Canada's top speaker bureau, we represent Canadian motivational keynote speakers and professional guest speakers that will be available on your upcoming events date and location that are withing the budget. Our talented bureau speaker booking agency can help find business speakers or celebrity speakers that aligns with each organization, audience, event theme and the topic themes you hope for the speaker to address in their presentation. 
When SBC receives a request to book Sylvia Marusyk we provide you with their speaker fees, travel costs and check their schedules. We work closely with the host organization's event planning team and the speaker to handle the logistics and to relay or negotiate associated costs. Our talented team members then will work with our talent directly or their agent/manager/assistant to confirm the Canadian speaker fee and travel expenses, so that event planning teams can receive an official quote for the speaker appearing at the event. Speaker fees and travel costs vary per speaker and our role is to contact Sylvia Marusyk about your event, after we have connected with the event organizers to learn all the event details and/or conference program. Each booking request is unique since session durations and audience sizes can vary which may affect the speaker's fees. If you are looking to hire Sylvia Marusyk, we recommend filling out the booking request form so a booking agent from Speakers Bureau Canada can get in touch with our talent to help you coordinate with your team to engage the speaker for a successful event.