Comedian, Author and Cancer Survivor
Robert Hawke is a Comedian, author and speaker Robert Hawke knows how to engage your audience. With over 20 years of experience on stage, Robert can increase the energy, fun and comedic impact of any event. Robert Hawke worked at The Second City across Canada and internationally and is a seasoned improviser. He involves the crowd and encourages participants to help make your event come alive. As well, Robert Hawke is an expert at making individuals and groups feel worthwhile, acknowledged and turned on to contribute more. Rob would love to talk to you about your event and group so he can make your evening as fantastic as possible.
Communications
Leadership
Mental Health
Peak Performance
Personal Growth
Resilience & Adversity
Business Management
Conference
Corporate Entertainers
Education & Teachers
Finance & Insurance
Funny & Comedy
Guest Panelist & Guided Q&A
Healthcare
Inspirational
ROBERT HAWKE BIOGRAPHY
Robert Hawke is a speaker, comedian, and cancer survivor. Robert Hawke uses his 20 years of comedic experience and the lessons he learned in his battle with cancer to uplift and entertain audiences across the country. Robert comes alive onstage. He inspires audiences to care, to take risks, and to work outside of their comfort zones to create extraordinary results in their lives and their work. While Robert Hawke was facing life-threatening challenges as a cancer patient, the entire focus of his life changed and he was inspired to bring his formidable skills as a comedian and content creator to help people live more courageous and authentic lives.
Robert Hawke's storytelling and comedic skills were honed while working for the world-renowned Second City Comedy Troupe. He has shared a Canadian Comedy Award and Gemini Award Nomination for Best Writing in a Comedy Series. His keynotes Laugh It Off: Harnessing Humour At Work and The Excellence Principle: When We Feel Good We're Better At Everything are the culmination of his most impactful work to date. His presentations inspire, entertain, and give audiences immediately usable tips and tools that make their lives and work better.
A pioneer in the world of using humour to teach and create change, Robert Hawke has created educational content for the University of Toronto Medical School and worked as a Wellness Educator for the University Health Network. His audiences have included national associations, governments, financial experts, medical professionals of all kinds, cancer patients and their families. Some of Robert's clients include The Ontario Hospital Association, Sun Life Financial, Excellence Canada, The University of Toronto Medical School, and pharmacies to name a few.
Robert Hawke wrote the books Kicking Cancer's Ass: A Lighthearted Guide To The Fight Of Your Life and Doing Happiness: Uncovering The Hidden Benefits Of Feeling Good. He lives in Peterborough with his terrific wife and ridiculously small dog. If you want your group to laugh, learn, and be turned on to contribute then Robert is your speaker.
Robert Hawke

Topic Presentations
laugh it off - harnessing humour at work
Virtual Presentation

Keynote Presentation

Workshop Session

Half Day Training

Full Day Training

This original keynote will teach your team how to use humour to reduce their level of stress, improve their mental health, and increase their productivity. Using the core values of improvisation and over 20 years of experience as a comedian, Robert Hawke will show your team how to use laughter as their secret weapon at work.

Robert Hawke speaks about the science behind the healing power of laughter, how the concept of "Yes and" can change your life, and how to use humour as a tool for increased resilience in the workplace. His hilarious "laugh while you learn" presentations will have your team on their feet learning valuable stress reducing, productivity increasing, and gut busting strategies.
the excellence principle - when we feel good we're better at everything
Virtual Presentation

Keynote Presentation

Workshop Session

Half Day Training

Full Day Training

What if there was a tool that could help you and your team improve your performance at work immediately? After Robert Hawke had surgery for cancer, he was depressed, angry, and unable to cope. He learned resilience techniques that would help him FAST. Robert Hawke discovered that when we feel good we are a better version of ourselves. We are more resilient, more intelligent, and more creative!  Robert Hawke can teach your group how to improve their results by feeling good first and give them immediately usable tips and tools that will help them enhance their performance right now and in the future.
connecting with patients - the final frontier
Virtual Presentation

Keynote Presentation

Workshop Session

Half Day Training

Full Day Training

Connecting With Patients is an original, interactive keynote that teaches medical professionals how to increase their level of engagement with their patients in a way that helps them have more impact, improves their level of Patient Centred Care, and helps them find more fulfilment in their work. Robert Hawke will share his knowledge about specific steps to create more meaningful and mutually beneficial relationships with their patients.
pop! pissed off people and how to deal with them
Virtual Presentation

Keynote Presentation

Workshop Session

Half Day Training

Full Day Training

Let's face it, all of us must interact with "Pissed Off People" at some point in our lives. Dealing with P.O.P.s can make people feel anxious and powerless. It doesn't have to be that way. In this hilarious keynote, developed by Robert Hawke and Stuart Ellis Myers, your group will learn useful strategies to help them deal with POP's. Best of all, Robert Hawke makes his presentations FUN! If more appropriate for your group, the title can be changed to Navigating Your Relationships With Tough Clients.
feel good first - comedy as your secret weapon
Virtual Presentation

Keynote Presentation

Workshop Session

Half Day Training

Full Day Training

Laugh While Learning

Feel Good First – Comedy As Your Secret Weapon is a hilarious keynote presentation that will help your group break through post-pandemic anxiety, isolation and depression to rediscover joy, massively reduce stress and improve mental health — all done with the healing power of comedy.

This one of a kind presentation, created and performed by Robert Hawke, features audience participation, spontaneity and comedy that will get your audience to "laugh while learning."
Your story is inspiring and your courage remarkable. I was riveted as you spoke of your battle with both cancer and depression. Being able to move on from those subjects, and make the message about hope and gratitude, was incredible. And you were able to solicit uproarious laughter from what can be a very tough crowd! Great job. I'm a fan for life
Sun Life Financial
The whole audience was on their feet. They were laughing, they were clapping. The shout out you did for one of our members was amazing! I thought it was fabulous. Everyone enjoyed it immensely.
Association of Ontario Land Surveyors
Robert Hawke is funny, and dynamic and knows how to light up a room. His talks for medical professionals, students, and patients are a must-see. Kudos!
Trillium Health Centre
Entertaining, enlightening and inspiring. Bravo!
Ministry of Health and Long-Term Care
I was reading the feedback forms yesterday and many wrote that their favorite part of the entire conference was YOU. You were fantastic and really made an impact on our staff.
University Health Network
Robert Hawke was a resounding hit with all – he truly brought hope, humour, and a BIG heart to our diverse audience.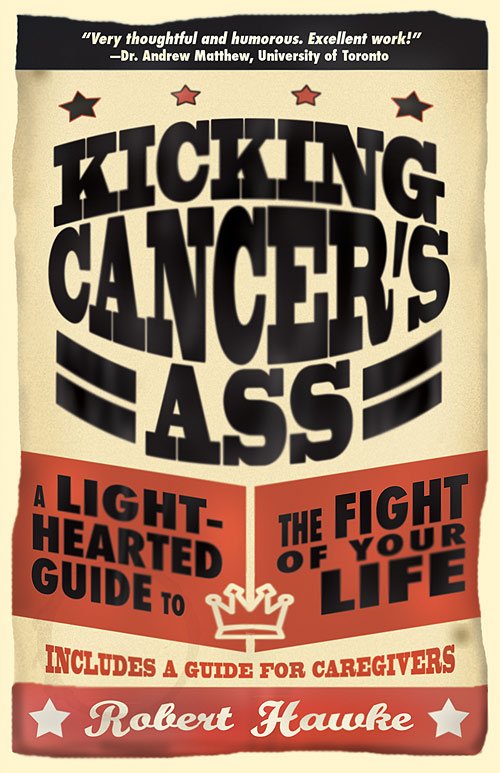 Kicking Cancer's Ass
A Light-Hearted Guide to the Fight of Your Life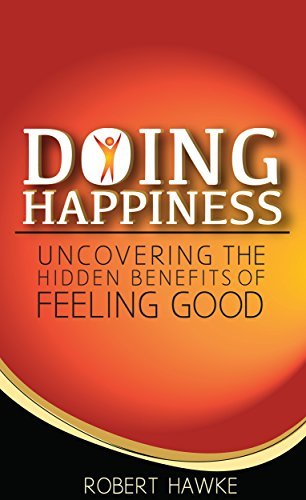 Doing Happiness: Uncovering The Hidden Benefits of Feeling Good
Doing Happiness: Uncovering The Hidden Benefits of Feeling Good
How to book Robert Hawke for an event?
Robert Hawke keynote speaker is an expert presenter and has a wide range of experience speaking to a wide variety of audiences and organizations. Robert Hawke delivers keynotes, workshops & training sessions. They may also host or emcee events. Hire Robert Hawke from Toronto, Ontario for your event to inspire the audience to take action and make change in their work and their lives. Your workplace will benefit from our keynote speaker and their keynote talks and speeches will shift the mindsets or behaviours for the audience members in Canada. 
Interested in booking Robert Hawke for an event?
Are you looking to hire Robert Hawke for your event? Robert Hawke Toronto, Ontario is a dynamic and engaging speaker that offers audiences researched content paired with expertise and a dynamic speaking ability. Robert Hawke is also a Canadian corporate consultant and coach and facilitates workshops and training sessions for a corporate audience. Robert Hawke is an expert keynote presenter and speaks on wide variety of topics. Hiring a great speaker for your event is important and working with a thought leader like Robert Hawke from Speakers Canada's roster will engage audiences into the content of the presentation to bring awareness and a fresh perspective for their approach to their work and their lives. Book Robert Hawke to educate, motivate and activate the audience through an interactive and entertaining presentation at corporate meetings and gatherings.
Known as a popular key note speaker in Canada, Robert Hawke creates life changing experiences for the participants with practical insights and strategic advice they can implement right after the session. Working with a one our leading expert speaker like Robert Hawke from Toronto, Ontario offers organizations a fresh perspective to assist the people of the organization. No matter if it is a government, association, or business crowd, Robert Hawke is a perfect speaker for your event. Through unique practical insights for trending topics and years experience speaking to different organizations, Robert Hawke focuses on changing individuals to make better decisions at work and their lives. No matter if you are holding an in person or virtual event, having an influential speaker such as Robert Hawke will engage, motivate, and activate the audience to make a change in their lives and inspire action for results to meet organizational goals. Your workforce will benefit from Robert Hawke's presentations and speeches, with measurable results set to shift the people of the organization and core direction of the company. Book Robert Hawke speaker for your annual general meeting, conference, summit, or convention in Canada.
How much does it cost to hire Robert Hawke for a keynote presentation or virtual event?
Robert Hawke is an expert professional key note speaker with a lot of experience speaking and delivering engaging talks to organizations and audiences in Canada. Each of Speaker Bureau Canada's talent have different ways to assess their fees, and Robert Hawke speaker fee ranges depending on the size of the audience, event format (in person or virtual), event location, and if the organization booking them is a non profit, association, government department/government agency or business/corporation. The speakers we work with are flexible with their fees, and it is important for us to learn more about your event before we approach them, as it is our role to work for you, and to help you find a speaker within budget. 
Please contact Speakers Bureau of Canada and provide us with your event details so that we can contact Robert Hawke to check availability or confirm the pricing and associated costs to hire a great speaker like Robert Hawke for your event. As Robert Hawke's agent and as a Canadian top speaker bureau and talent agency for speakers, we are able to propose each event opportunity from each host organization's behalf to try to help you get in touch with Robert Hawke and confirm them for your in person or online meeting/event. We can also provide and advise on the booking process and potentially negotiate their fee. Speakers Canada is a client focused speaker agency, and we work for you in finding good speakers for your team meetings and booking processes.
Robert Hawke Disclaimer
Speakers Bureau Canada assists companies and event planning teams seeking to hire talent like

Robert Hawke

for speaking engagements, virtual meetings, conference appearances, training sessions and workshops facilitations. Our Canadian speakers bureau does not claim to exclusively represent

Robert Hawke

, however they are represented by Speakers Canada, and we work with them closely for their Canadian speaking opportunities and bookings. As Canada's top speaker bureau, we represent Canadian motivational keynote speakers and professional guest speakers that will be available on your upcoming events date and location that are withing the budget. Our talented bureau speaker booking agency can help find business speakers or celebrity speakers that aligns with each organization, audience, event theme and the topic themes you hope for the speaker to address in their presentation. 
When SBC receives a request to book Robert Hawke we provide you with their speaker fees, travel costs and check their schedules. We work closely with the host organization's event planning team and the speaker to handle the logistics and to relay or negotiate associated costs. Our talented team members then will work with our talent directly or their agent/manager/assistant to confirm the Canadian speaker fee and travel expenses, so that event planning teams can receive an official quote for the speaker appearing at the event. Speaker fees and travel costs vary per speaker and our role is to contact Robert Hawke about your event, after we have connected with the event organizers to learn all the event details and/or conference program. Each booking request is unique since session durations and audience sizes can vary which may affect the speaker's fees. If you are looking to hire Robert Hawke, we recommend filling out the booking request form so a booking agent from Speakers Bureau Canada can get in touch with our talent to help you coordinate with your team to engage the speaker for a successful event.