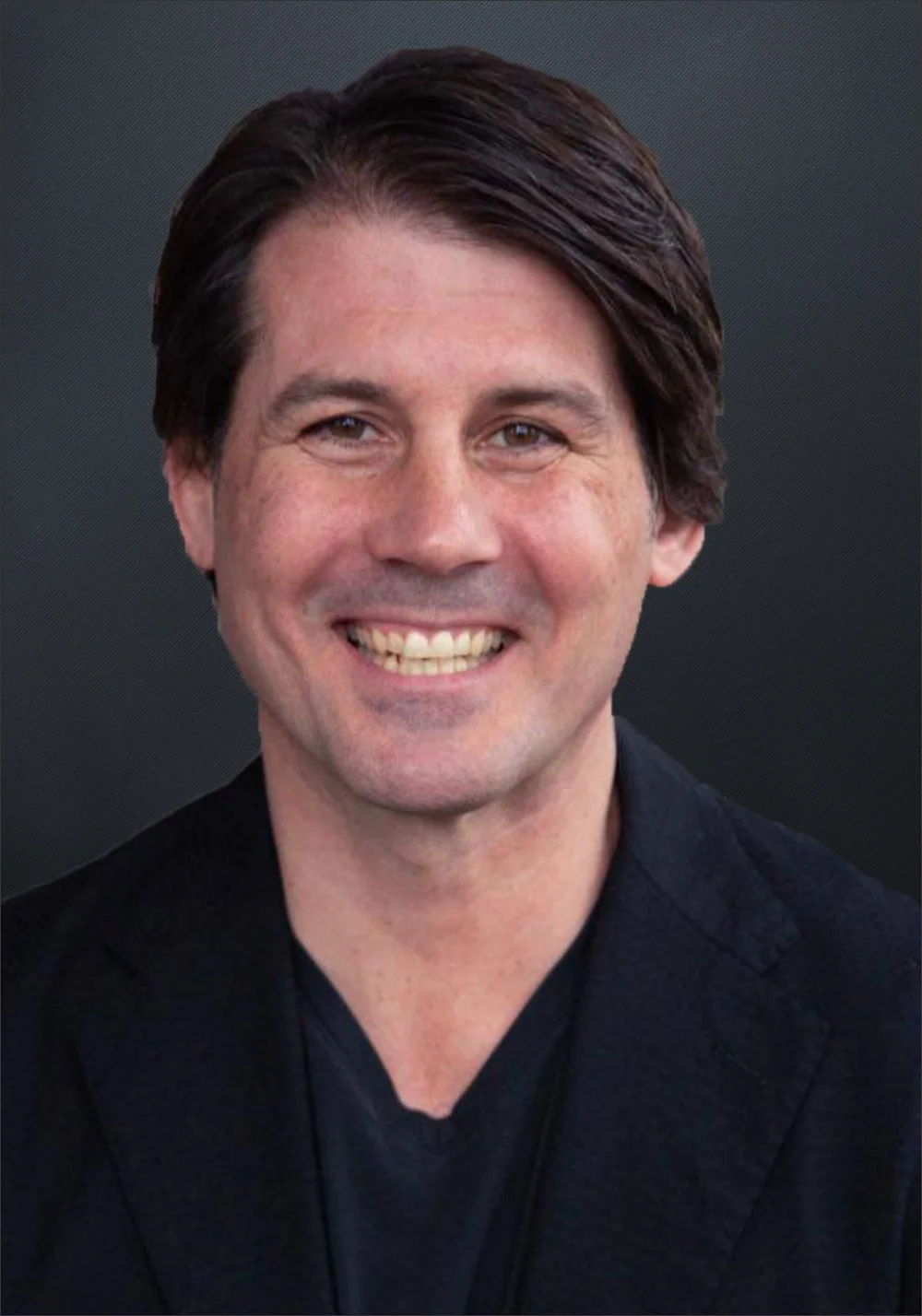 Best Corporate Hypnotist in Canada & Peak Performance Expert
Wayne Lee is a corporate keynote speaker, peak performance expert, known as Canada's crown prince of hypnotism & who has been named as Entertainer of the Year. Wayne Lee is a former five-time Canadian amateur wrestling champion & has been called Canada's leading experts on helping others come to terms with undiscovered patterns of thinking to enable leaders and teams to maximize their performance and productivity. Wayne Lee entertains corporate audiences to help others identify and overcome their fears, self-doubt, inhibitions of all kinds, that reside in our subconscious and prevent us from reaching our conscious goals. Through his entertaining presentations and hypnosis shows " Set Your GPS for Success", he teaches that can you can achieve anything you set out to do in your life.
Change Management
Employee Management
Health & Wellness
Leadership
Mental Health
Peak Performance
Personal Growth
Resilience & Adversity
Business Management
Agriculture & Farming
Campus & University Speakers
Career Development
Certified Speakers
Certified Speaking Professionals (CSP)
Conference
Corporate Entertainers
Education & Teachers
WAYNE LEE BIOGRAPHY
Wayne Lee is a Corporate Hypnotist, Peak Performance expert, Hall of Fame Speaker, and Award-Winning Entertainer who values the magic and unlimited potential that we all have. With a strong passion for entertaining and empowering people who has helped audiences realize that self-limiting beliefs in their subconscious mind keep them from bringing their fullest potential to work. From a childhood fascination with magic and visualization, Wayne Lee's gift for seeing and acting on what's possible has grown to international proportions: He is one of Canada's premier corporate presenters, a veteran of thousands of successful shows, a published author, and peak performance coach to professionals of all walks of life.
Wayne is a former five-time Canadian amateur wrestling champion, who also served as a beloved classroom instructor before taking the stage. For over 25 years, Wayne Lee has been delivering corporate hypnosis shows and delivering keynote presentations and was most recently named "Entertainer of the Year" for the Canadian Events Industry. Wayne Lee is an unrelenting advocate for individuals and teams to help identify what is inhibiting them through their thinking patterns so that they turn potential into peak performance.
Which brings us back to the power of the mind and our consciousness. Through humour and hypnosis, he engages the audience to help people drop their defenses and access their GPS (Great Programmable Subconscious). Wayne connects who we approach our beliefs, attitudes, goals and vision will directly impact and determine whether or not you accomplish goals and reach your destination. His insights on peak performance and his interactive hypnosis shows combine insights from decades of research with humor and live interaction to help your people discover the power of "The Peak Performance Mindset".
He can break down the barriers of the most resistant and complacent individuals through laughter and hypnosis, while showing audiences how to access their own subconscious. Once people realize what's possible when they program the GPS for success, it's as if they rediscover themselves, their purpose to become a new person, the person they were always meant to be. Transform the people of your organization to set them up for success to maximize their potential with a strong focus on productivity, team work and attitude improvement in the workplace.
Wayne Lee has helped over 6,000 audiences experience a real-time transformation from self-limiting beliefs and fear towards positivity, alignment, and peak performance. His ability to combine the roles of teacher, guide, and entertainer has earned him the appreciation of meeting professionals, several of whom book him repeatedly. Wayne Lee works with leading brands to guide their leaders and teams through stressful, constantly changing and fast-paced environment that is now commonplace.
Peak performance experts like Wayne lee agree that the mind is capable of leading us anywhere we decide to take it.  Wayne Lee hypnotist, shows audiences―such as clients McDonald's, Toys R Us, General Motors, Shell Oil and Princess Cruise Lines―techniques to access inner strength through relaxation and mind-focussing techniques in order to better handle stress and achieve dreams. With his trademark humour and easy-going approach, Wayne also entertains audiences with a "hypnosis show" that is guaranteed to incite laughter and delight. He teaches audience how to reconnect with what matters most so they can achieve any result, all while enjoying the ride of their life.
Wayne Lee

Topic Presentations
set your gps for success: an interactive keynote
Virtual Presentation

Keynote Presentation

Workshop Session

Half Day Training

Full Day Training

Wayne Lee helps you access and harness the power of your GPS (Great Programmable Subconscious) for optimal performance at work and at home. Wayne shows you how to Fix your Focus and reveals what is possible when you program your GPS for success. Deeply engaging, always down-to-earth, Wayne Lee delivers life-changing content and an exhilarating, one-of-a-kind experience.

In this unforgettable interactive hypnosis presentation, Wayne peels back the layers of his hypnosis show and teaches your group positive programming tools to optimize their performance at work and at home. Wayne helps you access and harness the power of your subconscious mind (Internal GPS) to overcome the negative habitual thought patterns which block our productivity. Your group will learn one specific strategy that they can use immediately to overcome stress, change limiting beliefs and perform better. Audiences receive a 10-week goal achievement program that will make the message last a lifetime.
set your gps for success ii: an interactive keynote to recalibrate your thinking
Virtual Presentation

Keynote Presentation

Workshop Session

Half Day Training

Full Day Training

Personal Growth is the catalyst for accelerating results in business. Get Wayne to show your team how to program their subconscious mind for personal and professional growth. In this workshop your group will be given the tools and strategies to create lifelong habits of success. In this interactive workshop Wayne dives even deeper into teaching your group positive programming tools to better their performance both professionally and personally. Your group will learn a specific 3 step strategy to accomplish any business or personal goals. They will also learn how to control their emotional state and eliminate the impact of self-doubt, fear, negativity and the stress they produce. To maximize the benefits for your group Wayne will tailor this workshop to your specific industry and your specific outcomes. Your group will receive a 10-week goal achievement program that will help create the habits and disciplines to improve productivity.
live the laughter: a comedy hypnosis show
Virtual Presentation

Keynote Presentation

Workshop Session

Half Day Training

Full Day Training

What does it mean to Live the Laughter? With Wayne, it means a highly interactive hypnosis show as unique as it is hilarious. It means gut-splitting laughter and improbable scenes acted out by audience members no longer inhibited by their fears. Wayne's show is always clean, classy and tasteful. Everyone has a great time and your participants become the stars and hero's of your event.

In addition to being hilarious, this show is inspiring, as Wayne gives all the participants a life-changing suggestion to help them achieve any personal or professional goal. This powerful suggestion will also be a tool to help them perform better at work and at home. This powerful suggestion will also be a tool to help them perform better at work and at home. Even the most jaded cynics will laugh uncontrollably… and then thank you!! Live the Laughter: A Comedy Hypnosis Show is the perfect tonic to improve morale and encourage team-building within your organization. It will give wings to any event on your calendar, whether it's a convention, conference, awards banquet, customer or staff appreciation night, holiday party, or a fundraiser. Wayne Lee presentations deliver the ultimate in corporate entertainment – hilarious, tasteful, and inspiring!

Life the Laughter: A Comedy Hypnosis Show is the perfect tonic to improve morale and encourage team-building within your organization. It will give wings to any event on your calendar, whether it's a convention, conference, awards banquet, customer or staff appreciation night, holiday party, or fundraiser. Wayne Lee presentations deliver the ultimate in corporate entertainment – funny, tasteful and inspiring!
Wayne Lee can deliver customized presentations within the following topic themes.
Wayne Lee not only mesmerized the audience with his hypnosis show but also used the opportunity to end the presentation with motivational inspiration, this truly inspired our guests.
The Brick Warehouse
Everyone from our restaurant managers to our vice-presidents enjoyed the show. It was the best entertainment in years. You were energetic, funny and had the whole crowd mesmerized. People are still amazed at the power of your hypnotism. We would highly recommend you as a headlining act to anyone who was prepared to have a great time
McDonald's Restaurants of Canada Ltd.
The combination keynote presentation and Comedic Hypnosis Show was uplifting, enlightening and entertaining!! Your ability to connect with a variety of personalities is a huge asset to any group who is looking for a combination of an unforgettable keynote presentation and an evening of entertainment. I know our group will be talking about it for years to come!! Amazing, unique, one-of-a-kind, and believer — are just some of the words we received back from the attendees.
Funeral Service Association
As a corporate event with over 7 500 employees and guests, it was a mixed crowd of all ages and backgrounds. We were sensitive that the content may not be appreciated by such a diverse group. Wayne captured our room and kept them engaged through the full 7.5-hour performance. Wayne displayed tremendous skill in hypnotizing the volunteers while simultaneously entertaining the audience and keeping them fully involved. We would highly recommend Wayne to anyone.
Epcor
I'd like to thank you for a highly enjoyable and memorable evening of inspirational fun and laughter. It was certainly an excellent way to top off a full day of talks and business presentations. I hope that we have another opportunity to work together soon.
International Institute of Business Analysis
How to book Wayne Lee for an event?
Wayne Lee keynote speaker is an expert presenter and has a wide range of experience speaking to a wide variety of audiences and organizations. Wayne Lee delivers keynotes, workshops & training sessions. They may also host or emcee events. Hire Wayne Lee from Edmonton, Alberta for your event to inspire the audience to take action and make change in their work and their lives. Your workplace will benefit from our keynote speaker and their keynote talks and speeches will shift the mindsets or behaviours for the audience members in Canada. 
Interested in booking Wayne Lee for an event?
Are you looking to hire Wayne Lee for your event? Wayne Lee Edmonton, Alberta is a dynamic and engaging speaker that offers audiences researched content paired with expertise and a dynamic speaking ability. Wayne Lee is also a Canadian corporate consultant and coach and facilitates workshops and training sessions for a corporate audience. Wayne Lee is an expert keynote presenter and speaks on wide variety of topics. Hiring a great speaker for your event is important and working with a thought leader like Wayne Lee from Speakers Canada's roster will engage audiences into the content of the presentation to bring awareness and a fresh perspective for their approach to their work and their lives. Book Wayne Lee to educate, motivate and activate the audience through an interactive and entertaining presentation at corporate meetings and gatherings.
Known as a popular key note speaker in Canada, Wayne Lee creates life changing experiences for the participants with practical insights and strategic advice they can implement right after the session. Working with a one our leading expert speaker like Wayne Lee from Edmonton, Alberta offers organizations a fresh perspective to assist the people of the organization. No matter if it is a government, association, or business crowd, Wayne Lee is a perfect speaker for your event. Through unique practical insights for trending topics and years experience speaking to different organizations, Wayne Lee focuses on changing individuals to make better decisions at work and their lives. No matter if you are holding an in person or virtual event, having an influential speaker such as Wayne Lee will engage, motivate, and activate the audience to make a change in their lives and inspire action for results to meet organizational goals. Your workforce will benefit from Wayne Lee's presentations and speeches, with measurable results set to shift the people of the organization and core direction of the company. Book Wayne Lee speaker for your annual general meeting, conference, summit, or convention in Canada.
How much does it cost to hire Wayne Lee for a keynote presentation or virtual event?
Wayne Lee is an expert professional key note speaker with a lot of experience speaking and delivering engaging talks to organizations and audiences in Canada. Each of Speaker Bureau Canada's talent have different ways to assess their fees, and Wayne Lee speaker fee ranges depending on the size of the audience, event format (in person or virtual), event location, and if the organization booking them is a non profit, association, government department/government agency or business/corporation. The speakers we work with are flexible with their fees, and it is important for us to learn more about your event before we approach them, as it is our role to work for you, and to help you find a speaker within budget. 
Please contact Speakers Bureau of Canada and provide us with your event details so that we can contact Wayne Lee to check availability or confirm the pricing and associated costs to hire a great speaker like Wayne Lee for your event. As Wayne Lee's agent and as a Canadian top speaker bureau and talent agency for speakers, we are able to propose each event opportunity from each host organization's behalf to try to help you get in touch with Wayne Lee and confirm them for your in person or online meeting/event. We can also provide and advise on the booking process and potentially negotiate their fee. Speakers Canada is a client focused speaker agency, and we work for you in finding good speakers for your team meetings and booking processes.
Wayne Lee Disclaimer
Speakers Bureau Canada assists companies and event planning teams seeking to hire talent like

Wayne Lee

for speaking engagements, virtual meetings, conference appearances, training sessions and workshops facilitations. Our Canadian speakers bureau does not claim to exclusively represent

Wayne Lee

, however they are represented by Speakers Canada, and we work with them closely for their Canadian speaking opportunities and bookings. As Canada's top speaker bureau, we represent Canadian motivational keynote speakers and professional guest speakers that will be available on your upcoming events date and location that are withing the budget. Our talented bureau speaker booking agency can help find business speakers or celebrity speakers that aligns with each organization, audience, event theme and the topic themes you hope for the speaker to address in their presentation. 
When SBC receives a request to book Wayne Lee we provide you with their speaker fees, travel costs and check their schedules. We work closely with the host organization's event planning team and the speaker to handle the logistics and to relay or negotiate associated costs. Our talented team members then will work with our talent directly or their agent/manager/assistant to confirm the Canadian speaker fee and travel expenses, so that event planning teams can receive an official quote for the speaker appearing at the event. Speaker fees and travel costs vary per speaker and our role is to contact Wayne Lee about your event, after we have connected with the event organizers to learn all the event details and/or conference program. Each booking request is unique since session durations and audience sizes can vary which may affect the speaker's fees. If you are looking to hire Wayne Lee, we recommend filling out the booking request form so a booking agent from Speakers Bureau Canada can get in touch with our talent to help you coordinate with your team to engage the speaker for a successful event.