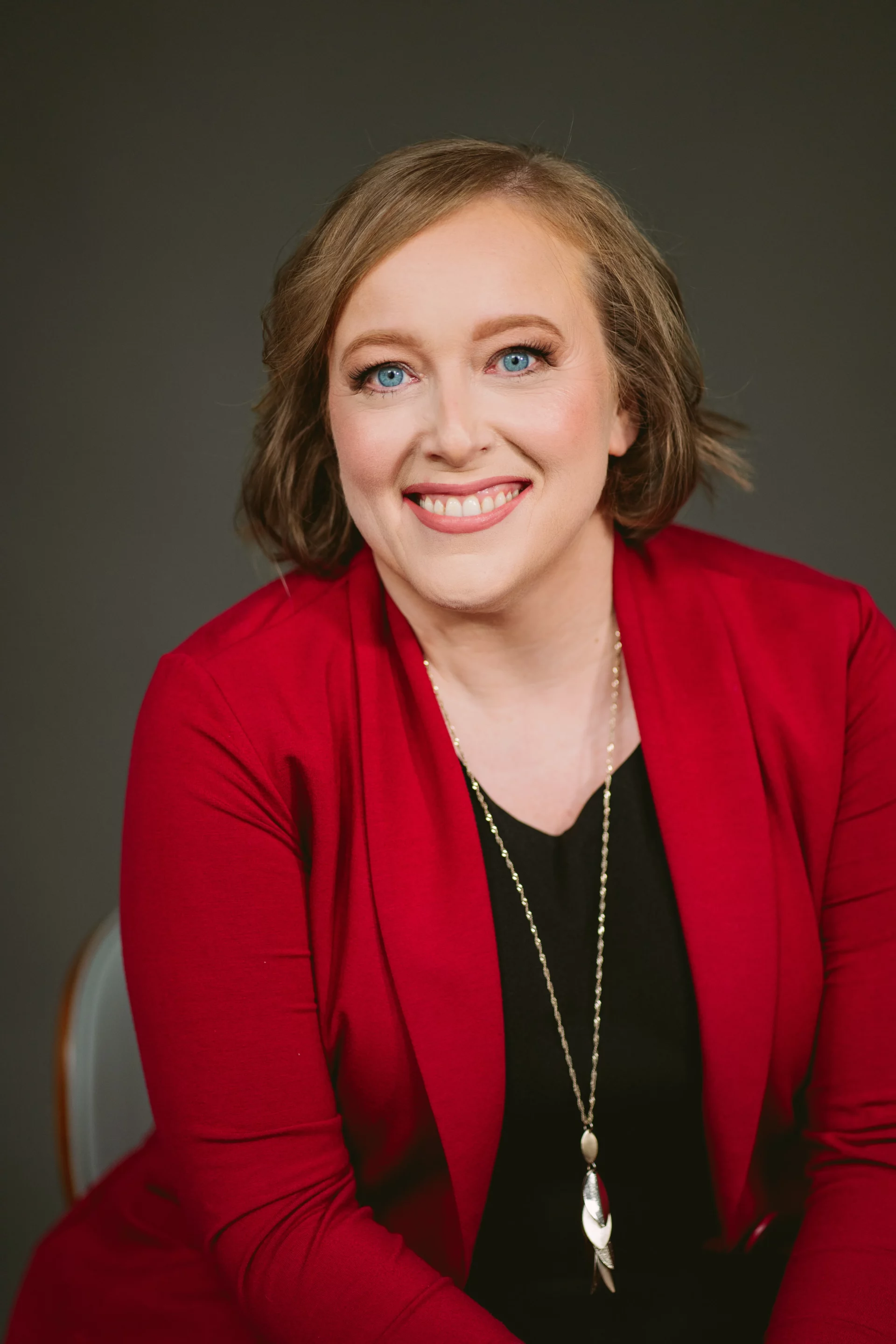 St. John's, Newfoundland and Labrador
Leadership, Productivity, Employee Engagement and Emotional Intelligence Expert
Corina Walsh is an author, speaker, and certified coach who helps companies to improve leadership, team effectiveness and build engaging workplace cultures. Corina Walsh has the ability to use thought-provoking stories and actionable insight to help audiences shift their thinking to become empowered and engaging leaders.
Change Management
Communications
Employee Management
Leadership
Personal Growth
Teamwork
Business Management
Career Development
Conference
Finance & Insurance
Inspirational
Staff Appreciation & Employee Recognition
CORINA WALSH BIOGRAPHY
Corina Walsh is the President of Shift People Development and the author of The Engaged Employee Blueprint. Corina's superpower is her ability to take complex leadership and management principles and make them easy to learn and master – empowering companies to shift performance and progress. Corina helps companies and organizations build positive, productive workplace cultures.
The kind of workplace where employees can't wait to come to work every day. She does this through targeted employee engagement strategies, leadership and management development programs, team workshops, and strategic facilitation to open up lines of communication and get ideas flowing. Her mission is to help people, teams, and businesses work smarter, improving productivity while working safely, and fostering engagement throughout the entire organization.
After a successful career in both the private and public sectors, Corina Walsh ventured out into the world of entrepreneurship. Thanks to her extensive experience, she is able to view the organizational challenges that companies face from all viewpoints – those of the employees, managers, and owners. Corina Walsh empowers companies to challenge the status quo and transform their organizations into amazing places to work.
Today, as a certified coach Corina Walsh works with professionals, teams, and businesses every day to improve leadership, communication, and engagement. As an expert in emotional intelligence, Corina Walsh delivers keynotes, presentations, and interviews on how we can all leverage our emotions to be better leaders. When managers and employees attend her interactive keynotes and sessions, they leave with the practical tools they need to transform their workplaces and make culture their competitive advantage.
Corina Walsh holds a Bachelor of Science degree from Memorial University and a Master of Education in Lifelong Learning from Mount Saint Vincent University. Corina is the Newfoundland Chair of GroYourBiz, a business mastermind for women entrepreneurs.
She also co-founded the Strong Women Society, an online platform where members share resources to help each other improve their lives, careers, and businesses. Corina Walsh was a Top 50 Leader Under 40 for 2015, is a member of the Canadian Association of Professional Speakers, and is a featured blogger for the Huffington Post. She is also the author of The Employee Engagement Blueprint.
Corina Walsh

Topic Presentations
the engaged employee blueprint - how to build a workplace culture where employees thrive
Virtual Presentation

Keynote Presentation

Workshop Session

Half Day Training

Full Day Training

Engaging employee is an enormous challenge for companies and their leaders, costing employers hundreds of billions of dollars annually in lost productivity and crippling innovation. Often CEOs and business owners are aware of the problem yet can't seem to increase the engagement levels of their employees. Corina Walsh understands firsthand the impact that employee (dis)engagement can have on both the employee and the company.

In this passion-fuelled keynote, Corina will share stories and strategies from companies that are known for their outstanding workplace culture. She will also discuss some of the common pitfalls that companies fall into in their effort to create a 'fun' place to work for their employees. Finally, She will take the audience through her 6-step framework from her book, The Engaged Employee Blueprint, to show companies how they can engineer their own workplace culture. Attendees will understand how to accelerate employee engagement and create a workplace where their employees can't wait to come to work every day!
leading from the inside - how leaders can get their eq advantage
Virtual Presentation

Keynote Presentation

Workshop Session

Half Day Training

Full Day Training

What if the secret to effectively leading others lies in your ability to harness the power of your emotions? In this engaging keynote, leaders learn how to enhance leadership effectiveness by improving key emotional intelligence (EQ) skills and by learning about the impact that different leadership styles have on employee performance.
harnessing emotional intelligence to build a safer workplace
Virtual Presentation

Keynote Presentation

Workshop Session

Half Day Training

Full Day Training

When compliance driven safety isn't working, companies need to know how to engage employees. Safety managers and leaders learn how to leverage emotional intelligence to foster meaningful connections to safety and move employees from an attitude of compliance to commitment.
dancing with elephants - navigate difficult conversations with ease
Virtual Presentation

Keynote Presentation

Workshop Session

Half Day Training

Full Day Training

Difficult conversations are inevitable yet often avoided due to uncertainty or a lack of confidence as to how to even begin the conversation. During this engaging, humorous session, participants will shift their mindset and learn how to address the "elephant in the room" to handle difficult conversations with ease.
hereq advantage
Virtual Presentation

Keynote Presentation

Workshop Session

Half Day Training

Full Day Training

For women who aspire to a leadership role or are already in one, they will benefit from learning how to leverage emotional intelligence to unlock their leadership advantage and foster greater resilience. Rather than focusing on what women don't know about leadership, Corina will reveal the leadership superpower that women already have!
Corina Walsh can deliver customized presentations within the following topic themes.
At the Chamber of Commerce, we're all about networking. We were delighted to have Corina speaking as a keynote for our breakfast event… everyone left upbeat with some great takeaways on little steps that can transform how they work and relate with others. Looking forward to having her back again soon!
CBA Chamber of Commerce
Corina's energy and skill combination was the perfect fit for our group session on stress management. She is very relatable, personable, and a very good listener as well as a speaker. Her knowledge delivery and content were well received and each individual was left feeling empowered by their new perspective on how to manage their daily work/life stresses and struggles. Corina was a breath of well needed fresh air and I would highly recommend her for any life enhancing speaking engagement!
NLOWE
It was my pleasure to listen to Mrs. Corina Walsh talk about emotional intelligence. In particular I came away with some great knowledge regarding leadership and strategies in today's ever changing work environment. Corina is passionate in what she does and a great speaker. I was challenged to take it to the next level.
Strathcona County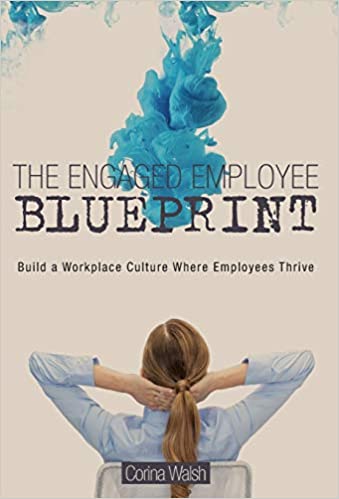 The Engaged Employee Blueprint: How to Build a Workplace Culture Where Employees Thrive
Corina created a 6-step framework published in her book, The Engaged Employee Blueprint, to show companies how they can engineer their own amazing workplace culture. Readers will learn how to accelerate employee engagement and create a workplace where their employees can't wait to come to work...
How to book Corina Walsh for an event?
Corina Walsh keynote speaker is an expert presenter and has a wide range of experience speaking to a wide variety of audiences and organizations. Corina Walsh delivers keynotes, workshops & training sessions. They may also host or emcee events. Hire Corina Walsh from St. John's, Newfoundland and Labrador for your event to inspire the audience to take action and make change in their work and their lives. Your workplace will benefit from our keynote speaker and their keynote talks and speeches will shift the mindsets or behaviours for the audience members in Canada. 
Interested in booking Corina Walsh for an event?
Are you looking to hire Corina Walsh for your event? Corina Walsh St. John's, Newfoundland and Labrador is a dynamic and engaging speaker that offers audiences researched content paired with expertise and a dynamic speaking ability. Corina Walsh is also a Canadian corporate consultant and coach and facilitates workshops and training sessions for a corporate audience. Corina Walsh is an expert keynote presenter and speaks on wide variety of topics. Hiring a great speaker for your event is important and working with a thought leader like Corina Walsh from Speakers Canada's roster will engage audiences into the content of the presentation to bring awareness and a fresh perspective for their approach to their work and their lives. Book Corina Walsh to educate, motivate and activate the audience through an interactive and entertaining presentation at corporate meetings and gatherings.
Known as a popular key note speaker in Canada, Corina Walsh creates life changing experiences for the participants with practical insights and strategic advice they can implement right after the session. Working with a one our leading expert speaker like Corina Walsh from St. John's, Newfoundland and Labrador offers organizations a fresh perspective to assist the people of the organization. No matter if it is a government, association, or business crowd, Corina Walsh is a perfect speaker for your event. Through unique practical insights for trending topics and years experience speaking to different organizations, Corina Walsh focuses on changing individuals to make better decisions at work and their lives. No matter if you are holding an in person or virtual event, having an influential speaker such as Corina Walsh will engage, motivate, and activate the audience to make a change in their lives and inspire action for results to meet organizational goals. Your workforce will benefit from Corina Walsh's presentations and speeches, with measurable results set to shift the people of the organization and core direction of the company. Book Corina Walsh speaker for your annual general meeting, conference, summit, or convention in Canada.
How much does it cost to hire Corina Walsh for a keynote presentation or virtual event?
Corina Walsh is an expert professional key note speaker with a lot of experience speaking and delivering engaging talks to organizations and audiences in Canada. Each of Speaker Bureau Canada's talent have different ways to assess their fees, and Corina Walsh speaker fee ranges depending on the size of the audience, event format (in person or virtual), event location, and if the organization booking them is a non profit, association, government department/government agency or business/corporation. The speakers we work with are flexible with their fees, and it is important for us to learn more about your event before we approach them, as it is our role to work for you, and to help you find a speaker within budget. 
Please contact Speakers Bureau of Canada and provide us with your event details so that we can contact Corina Walsh to check availability or confirm the pricing and associated costs to hire a great speaker like Corina Walsh for your event. As Corina Walsh's agent and as a Canadian top speaker bureau and talent agency for speakers, we are able to propose each event opportunity from each host organization's behalf to try to help you get in touch with Corina Walsh and confirm them for your in person or online meeting/event. We can also provide and advise on the booking process and potentially negotiate their fee. Speakers Canada is a client focused speaker agency, and we work for you in finding good speakers for your team meetings and booking processes.
Corina Walsh Disclaimer
Speakers Bureau Canada assists companies and event planning teams seeking to hire talent like

Corina Walsh

for speaking engagements, virtual meetings, conference appearances, training sessions and workshops facilitations. Our Canadian speakers bureau does not claim to exclusively represent

Corina Walsh

, however they are represented by Speakers Canada, and we work with them closely for their Canadian speaking opportunities and bookings. As Canada's top speaker bureau, we represent Canadian motivational keynote speakers and professional guest speakers that will be available on your upcoming events date and location that are withing the budget. Our talented bureau speaker booking agency can help find business speakers or celebrity speakers that aligns with each organization, audience, event theme and the topic themes you hope for the speaker to address in their presentation. 
When SBC receives a request to book Corina Walsh we provide you with their speaker fees, travel costs and check their schedules. We work closely with the host organization's event planning team and the speaker to handle the logistics and to relay or negotiate associated costs. Our talented team members then will work with our talent directly or their agent/manager/assistant to confirm the Canadian speaker fee and travel expenses, so that event planning teams can receive an official quote for the speaker appearing at the event. Speaker fees and travel costs vary per speaker and our role is to contact Corina Walsh about your event, after we have connected with the event organizers to learn all the event details and/or conference program. Each booking request is unique since session durations and audience sizes can vary which may affect the speaker's fees. If you are looking to hire Corina Walsh, we recommend filling out the booking request form so a booking agent from Speakers Bureau Canada can get in touch with our talent to help you coordinate with your team to engage the speaker for a successful event.