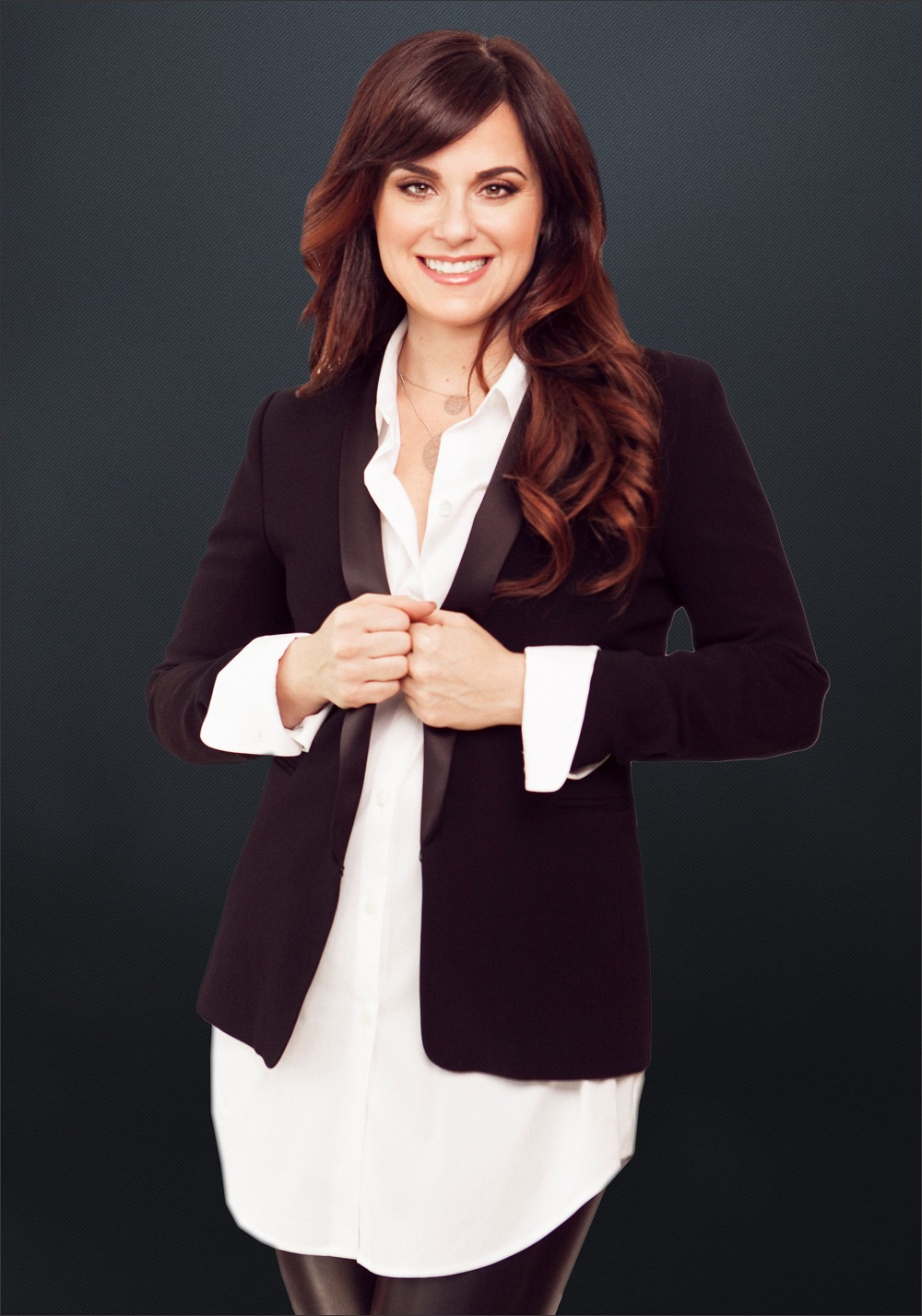 Emotional Intelligence, Leadership and Team Building in the Workplace
Travels From:
Vancouver, British Columbia
Carolyn Stern is a professional speaker, professor, author, and certified emotional intelligence expert who specializes in helping professionals get unstuck. Carolyn Stern is passionate about integrating emotional intelligence, leadership, and personal development in ways that empower professionals to get out of their own way and be their best selves.
Expertise in
Communications
Employee Management
Leadership
Mental Health & Mental Wellness
Personal Development & Growth
Resilience & Adversity
Business Growth & Strategy
Speaker Types
Conference Keynote
Education & Teachers
Indigenous
Inspirational
Women of Influence
CAROLYN STERN BIOGRAPHY
Carolyn Stern is a successful entrepreneur who specializes in helping professionals get unstuck. As a lifelong learner and academic, Carolyn is a university professor, corporate trainer, certified emotional intelligence expert, author, and professional speaker.
Due to her undeniable passion for all things EQ, in 2017, Carolyn Stern launched a new division of her business, called EI Experience, which creates comprehensive learning and development experiences for corporations. EI Experience offers a combination of emotional intelligence (EQ) assessments, private and group coaching sessions, leadership development workshops, online programs, off-site retreats, and Inspirational keynote presentations that are customized to the needs of your organization. Since launching, Carolyn has single-handedly trained and coached over 10,000 leaders across Canada and the United States.
Carolyn Stern is an accomplished professor at Capilano University. She has taught Public Speaking, Organizational Behaviour, Marketing, Event Marketing, Professional Sales, and Advertising in the Faculty of Business. More recently, she teaches our future leaders about leadership, business management, and leadership in teams, and in 2021 will be launching a new undergraduate course called Leading with Emotional Intelligence in the Workplace. In addition to her passion for sharing knowledge, she is committed to her corporate vision – "Learn More. Be Better. Teach Others".
Carolyn Stern holds a Bachelor of Commerce, Marketing, a Bachelor of Education, Business Education and a Post-Baccalaureate Diploma in Primary Education from the University of British Columbia. She has also earned a post-baccalaureate diploma in International Business from the University of Copenhagen in Denmark and completed a Master of Arts in Leadership from Royal Roads University. Lastly, she is a Certified Facilitator in the area of emotional intelligence with MHS Inc.
Carolyn Stern is also a professional member of the Canadian Association of Professional Speakers, the National Speakers Association, and the Global Speakers Federation, making her a popular guest speaker at national and international conferences and seminars.
Staying Emotionally Connected Together Apart
As we come to grips that social distancing has become integral to our daily lives, staying emotionally connected together apart has been challenging. We have had to pivot our lifestyles, and most of us have had to learn to work remotely from our homes. We have had to adjust our home office spaces, reorganize our schedules, and try our best to remain productive and focused on our job at hand. Staying home and safe has come at a cost. Many of us feel disheartened and lonely without the regular socializing and impromptu water cooler talk that we used to have at serendipitous moments when we were in the office. In this keynote, we will cover how to use emotional intelligence to stay emotionally connected, continue to build meaningful connections, remain motivated and inspired, and collaborate and innovate with colleagues even though we are physically apart.

Keynote Presentation
Creating a Culture of Engagement
Most employees are satisfied with their jobs, but are they engaged? All organizations want actively engaged employees because they are enthusiastic about their work, inspired and motivated by their leaders, empowered with autonomy to do their job their way, and confident they can achieve excellence. In this keynote, you will discover some of the traits that leaders need to create a culture of engagement within their teams. You will walk away with skills to develop deep, meaningful relationships with your staff, so they are committed to doing their best work for the organization. 

Keynote Presentation
Communicating with Impact
Communicating with impact is crucial whether you are a seasoned professional or just starting out your career. Being aware of your communication style and those around you is imperative to creating and building prosperous business relationships. In this keynote, discover what your communication style is, learn how to communicate with impact, and determine how to flex your style to communicate effectively with others. 

Keynote Presentation
Building High Performing Teams
Building high-performing teams is crucial given the large network of people you interact with through the course of your job. Think about all the people that you come into contact with in your work life: colleagues, board members, volunteers, donors, clients, the general public, and so on. With this large network of people connected to your organization, learning how to work well together is vital. People in every workplace talk about building teams and working as a team but few understand how to develop and lead an effective, productive team. This keynote shows you how. 

Keynote Presentation
Emotional Intelligence in the Workplace
Learning to apply emotional intelligence in the workplace is critical to business success. In school, we were put into teams but we were never taught how to work with those teams. Our workplaces gave us stress but they never taught us how to handle and manage our stress. You see, most of these life skills are not taught in school or the workplace for that matter. In today's day and age, soft skills are just as, if not more, important than hard skills. Being aware of your emotions are skills that can be taught, and this keynote will start you off with the basics. 

Keynote Presentation
She has internalized the constructs and principles of emotional intelligence. She believes it so passionately, for all the right reasons. She brings that in such a compelling way that you can't fight back, you have to embrace it.
For anyone who may be thinking about hiring Carolyn, I would say to engage in the conversation with her. She's very flexible, she wants to hear what you want to achieve, she is more than willing to tailor her presentation to make sure that you get what you need for your specific organization.
We found Carolyn to be very engaging as a speaker. She had people participating, she had people laughing, she was very authentic in the stories she told. Very engaging and entertaining.
Carolyn Stern CAN DELIVER CUSTOMIZED PRESENTATIONS WITHIN THE FOLLOWING AREAS OF EXPERTISE & TOPIC THEMES
Expertise in
Communications
Employee Management
Leadership
Mental Health & Mental Wellness
Personal Development & Growth
Resilience & Adversity
Business Growth & Strategy
Business Management
Speaker Types
Conference Keynote
Education & Teachers
Indigenous
Inspirational
Women of Influence
FAQs ON BOOKING Carolyn Stern
Carolyn Stern keynote speaker is an expert presenter and has a wide range of experience speaking to a wide variety of audiences and organizations. Carolyn Stern delivers keynotes, workshops & training sessions. They may also host or emcee events. Hire Carolyn Stern from Vancouver, British Columbia for your event to inspire the audience to take action and make change in their work and their lives. Your workplace will benefit from our keynote speaker and their keynote talks and speeches will shift the mindsets or behaviours for the audience members in Canada. 
Interested in Booking Carolyn Stern for an event?
Are you looking to hire Carolyn Stern for your event? Carolyn Stern Vancouver, British Columbia is a dynamic and engaging speaker that offers audiences researched content paired with expertise and a dynamic speaking ability. Carolyn Stern is also a Canadian corporate consultant and coach and facilitates workshops and training sessions for a corporate audience. Carolyn Stern is an expert keynote presenter and speaks on wide variety of topics. Hiring a great speaker for your event is important and working with a thought leader like Carolyn Stern from Speakers Canada's roster will engage audiences into the content of the presentation to bring awareness and a fresh perspective for their approach to their work and their lives. Book Carolyn Stern to educate, motivate and activate the audience through an interactive and entertaining presentation at corporate meetings and gatherings.
Known as a popular key note speaker in Canada, Carolyn Stern creates life changing experiences for the participants with practical insights and strategic advice they can implement right after the session. Working with a one our leading expert speaker like Carolyn Stern from Vancouver, British Columbia offers organizations a fresh perspective to assist the people of the organization. No matter if it is a government, association, or business crowd, Carolyn Stern is a perfect speaker for your event. Through unique practical insights for trending topics and years experience speaking to different organizations, Carolyn Stern focuses on changing individuals to make better decisions at work and their lives. No matter if you are holding an in person or virtual event, having an influential speaker such as Carolyn Stern will engage, motivate, and activate the audience to make a change in their lives and inspire action for results to meet organizational goals. Your workforce will benefit from Carolyn Stern's presentations and speeches, with measurable results set to shift the people of the organization and core direction of the company. Book Carolyn Stern speaker for your annual general meeting, conference, summit, or convention in Canada.
HOW MUCH DOES IT COST TO BOOK Carolyn Stern FOR A VIRTUAL OR KEYNOTE PRESENTATION?
Carolyn Stern is an expert professional key note speaker with a lot of experience speaking and delivering engaging talks to organizations and audiences in Canada. Each of Speaker Bureau Canada's talent have different ways to assess their fees, and Carolyn Stern speaker fee ranges depending on the size of the audience, event format (in person or virtual), event location, and if the organization booking them is a non profit, association, government department/government agency or business/corporation. The speakers we work with are flexible with their fees, and it is important for us to learn more about your event before we approach them, as it is our role to work for you, and to help you find a speaker within budget. 
Please contact Speakers Bureau of Canada and provide us with your event details so that we can contact Carolyn Stern to check availability or confirm the pricing and associated costs to hire a great speaker like Carolyn Stern for your event. As Carolyn Stern's agent and as a Canadian top speaker bureau and talent agency for speakers, we are able to propose each event opportunity from each host organization's behalf to try to help you get in touch with Carolyn Stern and confirm them for your in person or online meeting/event. We can also provide and advise on the booking process and potentially negotiate their fee. Speakers Canada is a client focused speaker agency, and we work for you in finding good speakers for your team meetings and booking processes.
DISCLAIMER:
Speakers Bureau Canada assists companies and event planning teams seeking to hire talent like Carolyn Stern for speaking engagements, virtual meetings, conference appearances, training sessions and workshops facilitations. Our Canadian speakers bureau does not claim to exclusively represent Carolyn Stern, however they are represented by Speakers Canada, and we work with them closely for their Canadian speaking opportunities and bookings. As Canada's top speaker bureau, we represent Canadian motivational keynote speakers and professional guest speakers that will be available on your upcoming events date and location that are withing the budget. Our talented bureau speaker booking agency can help find business speakers or celebrity speakers that aligns with each organization, audience, event theme and the topic themes you hope for the speaker to address in their presentation. 
When SBC receives a request to book Carolyn Stern we provide you with their speaker fees, travel costs and check their schedules. We work closely with the host organization's event planning team and the speaker to handle the logistics and to relay or negotiate associated costs. Our talented team members then will work with our talent directly or their agent/manager/assistant to confirm the Canadian speaker fee and travel expenses, so that event planning teams can receive an official quote for the speaker appearing at the event. Speaker fees and travel costs vary per speaker and our role is to contact Carolyn Stern about your event, after we have connected with the event organizers to learn all the event details and/or conference program. Each booking request is unique since session durations and audience sizes can vary which may affect the speaker's fees. If you are looking to hire Carolyn Stern, we recommend filling out the booking request form so a booking agent from Speakers Bureau Canada can get in touch with our talent to help you coordinate with your team to engage the speaker for a successful event.
Speakers Similar to Carolyn Stern
Contact 
SPEAKERS BUREAU OF CANADA