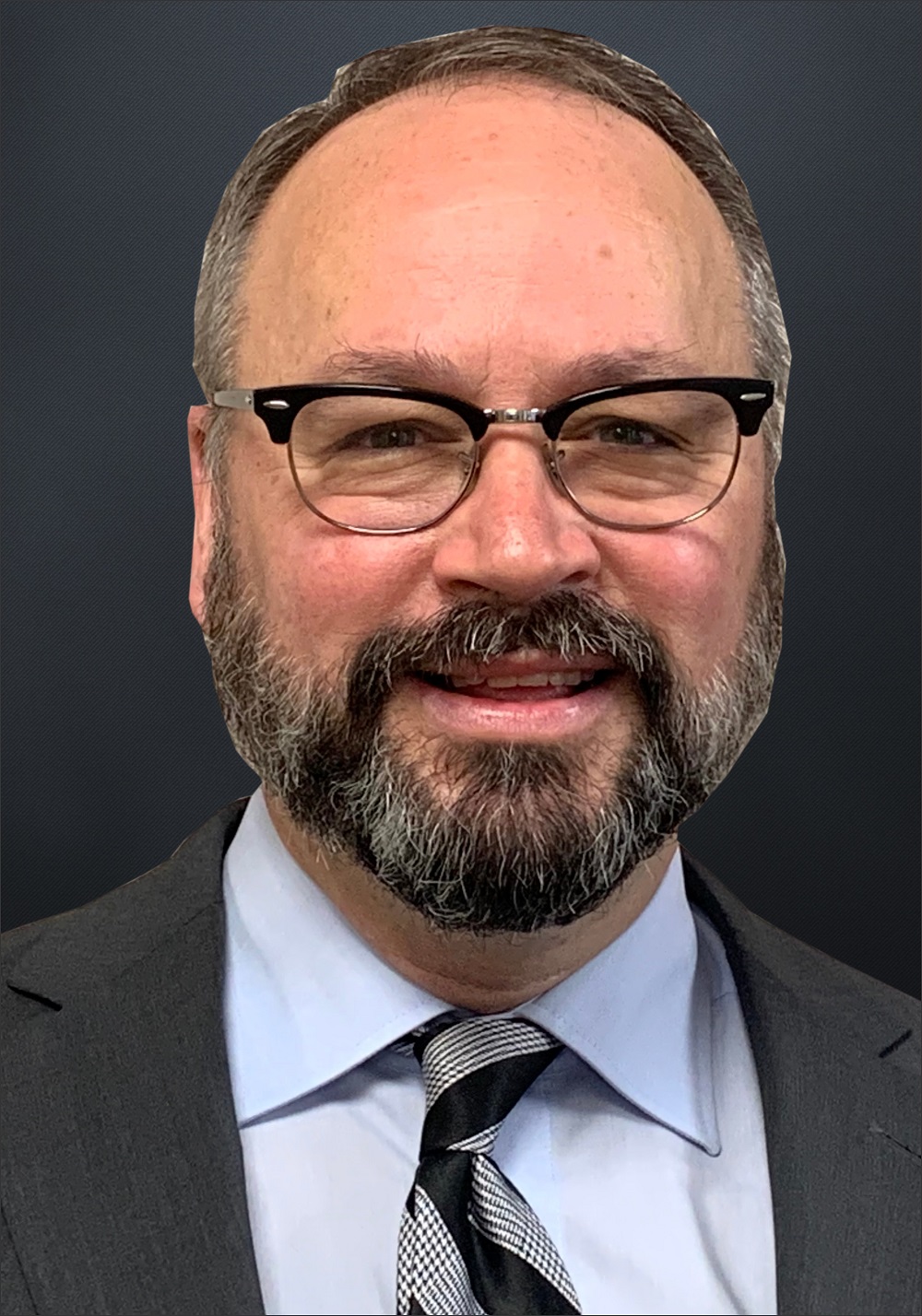 Canadian Armed Forces & Lawyer - Mental Health & Neurodiversity Inclusion
Travels From:
Kelowna, British Columbia
Juan O'Quinn is a trial lawyer with 25 years of experience representing clients in court who is currently working on his debut album titled 'Far From Home'. Juan O'Quinn is a strong artist in his own right, proficient on guitar and piano, and a member of the popular group Rough Justice which tours the province widely and on a regular basis.
Expertise in
Diversity and Inclusion
Employee Management
Health and Wellness
Leadership
Mental Health & Mental Wellness
Personal Development & Growth
Resilience & Adversity
Speaker Types
Campus & University Speakers
Education & Teachers
Family & Parenting
Inspirational
Lifestyle & Health
Military
Motivation
JUAN O'QUINN BIOGRAPPHY
Juan O'Quinn is the living proof that anyone can overcome just about any obstacle to achieve his/her goals. In grade seven, Juan O'Quinn was diagnosed with Tourette's syndrome, a disorder that involves repetitive movements and anti-social behaviour. Juan O'Quinn was unable to pay attention or sit still for longer than ten minutes. Juan O'Quinn was often mocked, made fun of, and made to feel "different" from his peers. Yet with the assistance of family, Juan O'Quinn forged his way though school with his "Never Give Up" attitude.
During high school, Juan O'Quinn managed to get into the reserve army. He still struggled. As an enlisted soldier, he had the support of his fellow troops who did not care about the grimaces or ticks. Soldiers do not fight for politicians they fight for each other. Some knew about his disease, but Juan O'Quinn kept it from his commanders who would not have understood. This secrecy tore at his soul at times, but through his fighting spirit and continuing to dream big, he heard the call of a different drum, literally.
Juan O'Quinn then pursued his dream of becoming a record producer and getting his band, made up of lifelong friends, a record deal.  Juan O'Quinn ignored the naysayers, moved across the country to Vancouver and convinced the five-man band, The Young Saints to move with him.  Juan O'Quinn promised them he could help them secure a record deal.  After years of hard work and sacrifice the band managed to secure a record deal with Polygram Records and even received a Juno nomination.  One of the first Rock bands from Newfoundland to do so.
Juan O'Quinn then moved back to the East Coast to pursue his education where he got his BA from Memorial University and a law degree from Dalhousie. For a person with Tourette's this is almost impossible. He lived as an older poor student and sometimes did not have enough money to eat properly. It was his "Never Give Up attitude" that got him though.
After years in private practice in Newfoundland in 2010, Juan moved his family back to British Columbia to the Okanagan Valley where he then built a successful firm specializing in Family law, Criminal Law and Civil Litigation and was then recruited to work for the British Columbia Prosecution Service.  Throughout his life, his friends told him, he would fail. Juan's response was yes, I may fail, but "I am not a failure".
During his years as a prosecutor, Juan O'Quinn was diagnosed with Cancer but fought it and won. Juan's story is one of perseverance and encouragement. His massage is: "find your passion and never quit". Although he had suffered through many years of others telling him that he would fail, that he was not smart enough, Juan O'Quinn never gave up. Juan feels a responsibility to share with others his struggle.
Despite what life throws at you, we owe it to ourselves to be the best us we can be. And to get up every day and fight every battle. The victory is not in the winning, its in the fighting.
As a speaker, Juan will motivate audiences to not be afraid to fail, afraid to risk, afraid to face adversity. Juan's inspiring story is "no matter what your challenges are they can be overcome".  To be successful, you don't need to be the smartest person; you don't need to come from a wealthy family; you don't need to be perfect. You will be bruised sometimes but you can still achieve whatever you set out to accomplish.
Become Your Own Super Hero and Never Give-up, EVER.
In this inspiring presentation, audience members will learn about the importance of the power of individuality.  Each of us has talents, qualities and competencies enough to enable us to succeed.

Whether you have a disability or not, courage will ensure that challenges will never stop you in your tracks. Adopt a "never give up" attitude and face adversity head-on.

Juan O'Quinn will cite many stories where he suffered setbacks and give audience members insight on how to learn from our mistakes. Maintaining a positive attitude is crucial; Juan teaches us to be resilient and tough-minded. Above all, audience members will end up believing in themselves to become warriors and champions.

How we must learn from our setbacks? This powerful presentation equips us to be our own superhero.

Virtual Presentation

Keynote Presentation
What is Your Mental Health Worth to Yourself?
In this keynote address, Juan O'Quinn reveals the ways and means to re-discover yourself and the vital link between this and the importance of maintaining mental health.

We all know about the pressure that society puts on all of us to fit in, to be like everyone else, to look the same, to own as much stuff as we can and to define ourselves by our buying power. And that this pressure often prevents us from determining who we really are. It clouds our ability to see what is truly important.

The best and most effective way to maintain or regain your mental health is to understand who we really are. This failure to identify who we really are leads us to devaluing ourselves, low self-esteem and other mental ailments.

Juan's message applies to both individuals and organizations.

Juan O'Quinn teaches us to pay attention to our hearts, our body and your spirit. How important it is to forgive yourself for your mistakes? He explains that ultimately your success depends on how well you know yourself. And, subsequently, how much you believe in yourself. How important it is to be good to yourself? What does this mean?

Juan will provide examples from his life and enlighten us on how his life-lessons can help each and every one of us. He will strip it down for us and assist us in becoming happier, healthier and mentally wholesome.

Virtual Presentation

Keynote Presentation
Discover the Abilities in Others:
In this presentation, Juan discards old thinking about disabilities and introduces us to a whole new world.

Many people suffer from a disability, yet they are contributing members of the community both in the workplace and home. What's the value of hiring someone with a disability in your place of work?  Audience members will be surprised at these answers.

In one way or another, everyone suffers from a disability. Yet we are all entitled to every opportunity to succeed. Too often disabled people are overlooked. Given an opportunity and right encouragement, all employees whether or not they are disabled, can achieve wonders.

Juan O'Quinn will give numerous examples of how he was given the chance to succeed, even though he had Tourette's. He thrived and surpassed even the most skeptical.

All you need to do is to give persons with disabilities a chance. Juan's message is powerful and true. Look for the abilities rather than disabilities.

Virtual Presentation

Keynote Presentation
Inclusion, Not Exclusion:
Juan O'Quinn makes us see the value on inclusion in our workplaces and in our society.

This presentation talks about the changing landscape of our country and the value of creating a society that includes racial diversity, Indigenous peoples and people with disabilities.

How important it is to provide access and equality to different groups? How do we eliminate gender and racial prejudice and the bias that exists towards disabled people? How do we make these people feel welcome?  If we don't those with disabilities feel devalued and ostracized and people of colour feel left out. What about our Indigenous people?

Each and every one of us is the same way. We want success and a recognition for our contributions.  Own deep we are all "one life, one heart and one spirit".

Virtual Presentation

Keynote Presentation
Leadership, Not Only in the Workplace, but in Life
In this presentation Juan will talk about leadership and how it is more than just saying you're the boss. It about setting an example for those who work for you and with you.  It about showing those in your life who you love that you may get knocked down but you must get back up every single time.  It about doing rather than saying.

Leadership is about treating those at the margins of our society with compassion and kindness.  It is about being there for our children even when they fail or make bad decisions. It's about passing on the accolades to those we work with yet shouldering the blame when necessary.  It's about helping others identify and reach their goals.  Juan will provide examples from his years in the army and the time spent helping his band get a record deal how leadership is about being accountable to those you lead.

Most of all, audience members will learn how leading from the front commands respect and fosters teamwork, responsibility and individual initiative.  Juan is living proof that Leaders are not born they are built and you too can become one.

Virtual Presentation

Keynote Presentation
Juan O'Quinn CAN DELIVER CUSTOMIZED PRESENTATIONS WITHIN THE FOLLOWING AREAS OF EXPERTISE & TOPIC THEMES
Expertise in
Diversity and Inclusion
Employee Management
Health and Wellness
Leadership
Mental Health & Mental Wellness
Personal Development & Growth
Resilience & Adversity
Speaker Types
Campus & University Speakers
Education & Teachers
Family & Parenting
Inspirational
Lifestyle & Health
Military
Motivation
Youth Leadership & Students
FAQs ON BOOKING Juan O'Quinn
Juan O'Quinn keynote speaker is an expert presenter and has a wide range of experience speaking to a wide variety of audiences and organizations. Juan O'Quinn delivers keynotes, workshops & training sessions. They may also host or emcee events. Hire Juan O'Quinn from Kelowna, British Columbia for your event to inspire the audience to take action and make change in their work and their lives. Your workplace will benefit from our keynote speaker and their keynote talks and speeches will shift the mindsets or behaviours for the audience members in Canada. 
Interested in Booking Juan O'Quinn for an event?
Are you looking to hire Juan O'Quinn for your event? Juan O'Quinn Kelowna, British Columbia is a dynamic and engaging speaker that offers audiences researched content paired with expertise and a dynamic speaking ability. Juan O'Quinn is also a Canadian corporate consultant and coach and facilitates workshops and training sessions for a corporate audience. Juan O'Quinn is an expert keynote presenter and speaks on wide variety of topics. Hiring a great speaker for your event is important and working with a thought leader like Juan O'Quinn from Speakers Canada's roster will engage audiences into the content of the presentation to bring awareness and a fresh perspective for their approach to their work and their lives. Book Juan O'Quinn to educate, motivate and activate the audience through an interactive and entertaining presentation at corporate meetings and gatherings.
Known as a popular key note speaker in Canada, Juan O'Quinn creates life changing experiences for the participants with practical insights and strategic advice they can implement right after the session. Working with a one our leading expert speaker like Juan O'Quinn from Kelowna, British Columbia offers organizations a fresh perspective to assist the people of the organization. No matter if it is a government, association, or business crowd, Juan O'Quinn is a perfect speaker for your event. Through unique practical insights for trending topics and years experience speaking to different organizations, Juan O'Quinn focuses on changing individuals to make better decisions at work and their lives. No matter if you are holding an in person or virtual event, having an influential speaker such as Juan O'Quinn will engage, motivate, and activate the audience to make a change in their lives and inspire action for results to meet organizational goals. Your workforce will benefit from Juan O'Quinn's presentations and speeches, with measurable results set to shift the people of the organization and core direction of the company. Book Juan O'Quinn speaker for your annual general meeting, conference, summit, or convention in Canada.
HOW MUCH DOES IT COST TO BOOK Juan O'Quinn FOR A VIRTUAL OR KEYNOTE PRESENTATION?
Juan O'Quinn is an expert professional key note speaker with a lot of experience speaking and delivering engaging talks to organizations and audiences in Canada. Each of Speaker Bureau Canada's talent have different ways to assess their fees, and Juan O'Quinn speaker fee ranges depending on the size of the audience, event format (in person or virtual), event location, and if the organization booking them is a non profit, association, government department/government agency or business/corporation. The speakers we work with are flexible with their fees, and it is important for us to learn more about your event before we approach them, as it is our role to work for you, and to help you find a speaker within budget. 
Please contact Speakers Bureau of Canada and provide us with your event details so that we can contact Juan O'Quinn to check availability or confirm the pricing and associated costs to hire a great speaker like Juan O'Quinn for your event. As Juan O'Quinn's agent and as a Canadian top speaker bureau and talent agency for speakers, we are able to propose each event opportunity from each host organization's behalf to try to help you get in touch with Juan O'Quinn and confirm them for your in person or online meeting/event. We can also provide and advise on the booking process and potentially negotiate their fee. Speakers Canada is a client focused speaker agency, and we work for you in finding good speakers for your team meetings and booking processes.
DISCLAIMER:
Speakers Bureau Canada assists companies and event planning teams seeking to hire talent like Juan O'Quinn for speaking engagements, virtual meetings, conference appearances, training sessions and workshops facilitations. Our Canadian speakers bureau does not claim to exclusively represent Juan O'Quinn, however they are represented by Speakers Canada, and we work with them closely for their Canadian speaking opportunities and bookings. As Canada's top speaker bureau, we represent Canadian motivational keynote speakers and professional guest speakers that will be available on your upcoming events date and location that are withing the budget. Our talented bureau speaker booking agency can help find business speakers or celebrity speakers that aligns with each organization, audience, event theme and the topic themes you hope for the speaker to address in their presentation. 
When SBC receives a request to book Juan O'Quinn we provide you with their speaker fees, travel costs and check their schedules. We work closely with the host organization's event planning team and the speaker to handle the logistics and to relay or negotiate associated costs. Our talented team members then will work with our talent directly or their agent/manager/assistant to confirm the Canadian speaker fee and travel expenses, so that event planning teams can receive an official quote for the speaker appearing at the event. Speaker fees and travel costs vary per speaker and our role is to contact Juan O'Quinn about your event, after we have connected with the event organizers to learn all the event details and/or conference program. Each booking request is unique since session durations and audience sizes can vary which may affect the speaker's fees. If you are looking to hire Juan O'Quinn, we recommend filling out the booking request form so a booking agent from Speakers Bureau Canada can get in touch with our talent to help you coordinate with your team to engage the speaker for a successful event.
Speakers Similar to Juan O'Quinn
Contact 
SPEAKERS BUREAU OF CANADA