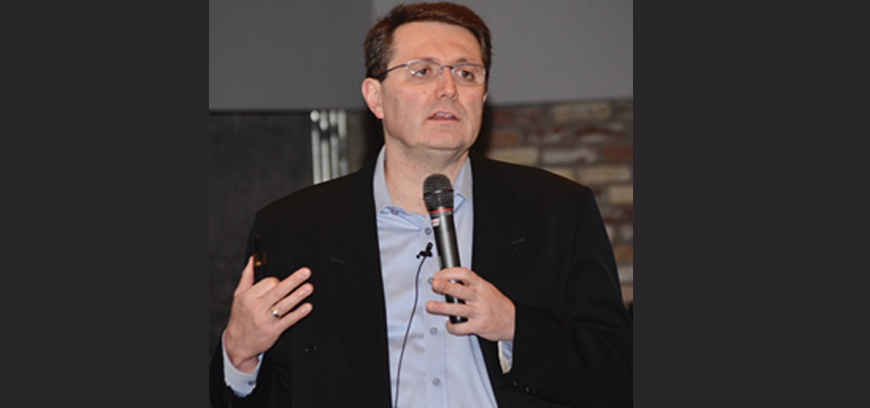 Lionel Laroche
Diversity in the Workplace and Multicultural Workforce Expert
Over the past 18 years, Lionel Laroche has provided cross-cultural training, coaching and consulting services to over 75,000 people in 18 countries. Lionel specializes in helping professionals and organizations turn the challenges that cultural differences create initially in most organizations into a source of creativity and innovation. Lionel Laroche is a very dynamic, entertaining and educational speaker / facilitator. He has presented at over 250 conferences and venues all over the world. Furthermore, he has served a wide range of business, government, academic, professional and non-profit organizations through his work.
Laroche is also a tireless author. He has published learned but practical articles examining the impact of cultural differences on business and human resources. His publications have appeared in over 30 trade magazines published in eight countries.
Lionel Laroche has written three books:
Managing Cultural Diversity in Technical Professions, which has sold over 4,000 copies (2002).
Recruiting, Retaining and Promoting Culturally Diverse Employees, which has sold over 6,500 copies (2007).
Danger and Opportunity: Bridging Cultural Diversity for Competitive Advantage, which has sold over 3,000 copies (2013).
Throughout his consulting practice, Lionel Laroche makes use of his 30 years of international engineering, management, sales and human resources experience, working with people from over 60 countries. He has worked in eight different countries for several multinational companies, including Xerox, Procter & Gamble, British Petroleum, and Jeumont-Schneider.
Born in France, Lionel Laroche obtained his Diplôme d'Ingénieur Polytechnicien from the Ecole Polytechnique de Paris. Laroche also holds a Ph.D. in Chemical Engineering from the California Institute of Technology. He worked for Procter & Gamble in Canada, Germany, Italy and the U.S.; he also worked for Xerox and British Petroleum. In all cases, he was part of multinational project teams where cultural differences had far more of an impact than most of his team mates realized. This led Lionel Laroche to start his own cross-cultural consulting firm in 1998. As a result of his up to date knowledge and expertise, Lionel incorporates all the lessons he has faced within Canada's work environment and information he learns through his consultation practice to every audience.
Lionel lives back and forth between Calgary and Toronto.  His travel fees depend on where he is located during the time of your event.
Check Availablity
Travels From
Calgary, Alberta
BOOKS
Scholarly Articles For Recruiting Retaining And Promoting Culturally Different Employees
This book provides practical suggestions and tools on how to modify your recruitment and selection process to avoid rejecting culturally different candidates for reasons that are not related to their ability to do the job; and develop and promote culturally diverse employees to ensure your organization capitalize on the new ideas they bring.
Managing Cultural Diversity In Technical Professions
This book provides clear and tested strategies to improve communication and increase productivity among culturally diverse technical professionals and teams.
Danger and Opportunity
Drawing on their extensive experience of working with multicultural and multinational organizations, Lionel and Caroline provide in-depth analysis of the cross-cultural dynamics in these business situations and practical suggestions at both the individual and organization level.
SPEAKERS' TOPICS
Check Availablity