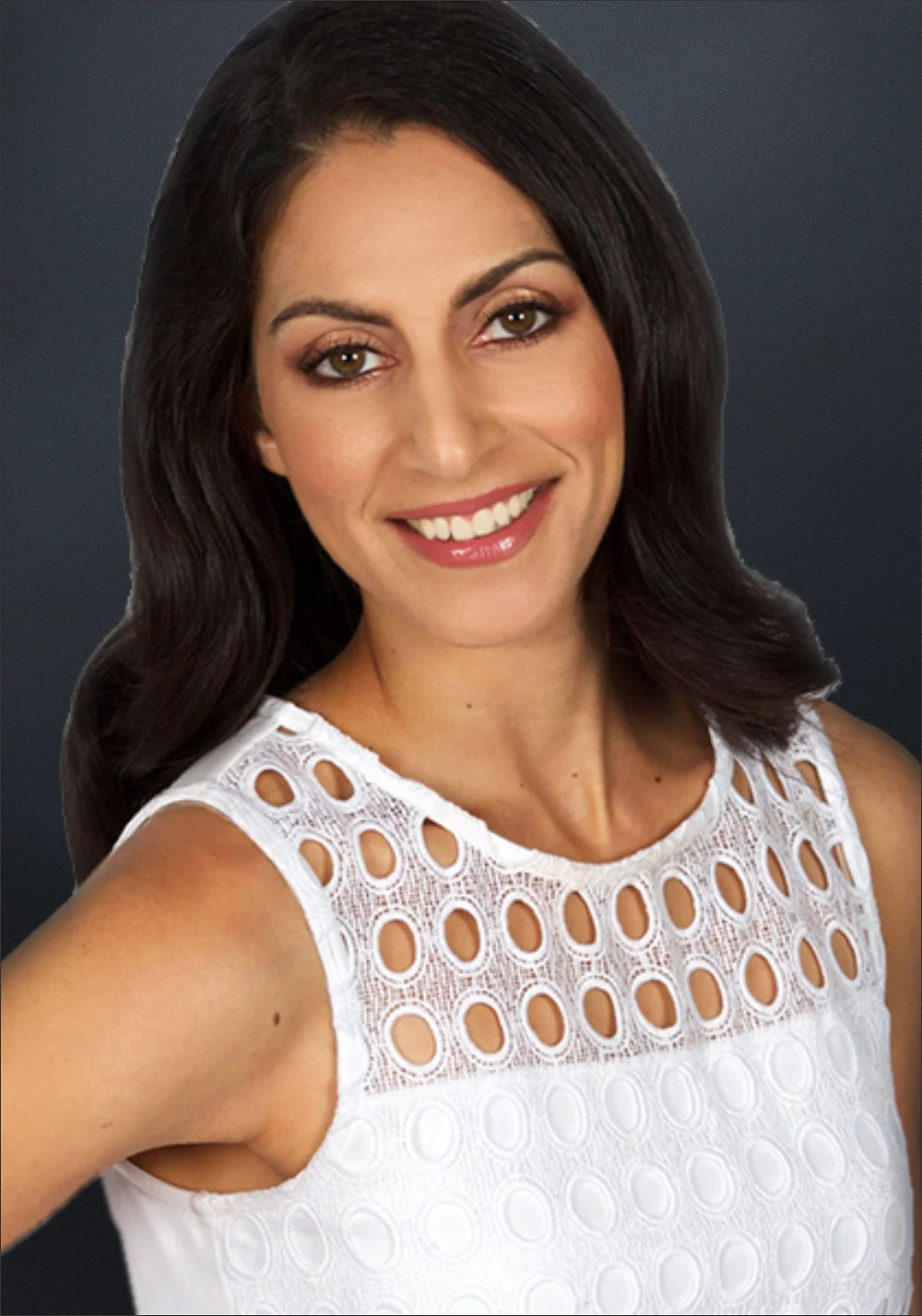 Survivor - Mental Health and Resilience Expert
Dina Pestonji is an enterprise sales executive, entrepreneur, speaker, and author who discovered the life-changing power of vulnerability. Dina Pestonji talks about the strength she found in vulnerability and connects with the audience and impacts them to find their true potential and inspire them.
Diversity & Inclusion
Employee Management
Leadership
Mental Health
Peak Performance
Resilience & Adversity
Teamwork
Business Technology
Conference
Finance & Insurance
Lifestyle & Health
TED & TEDx
DINA PESTONJI BIOGRAPHY
At 29 years of age, Dina Pestonji, an East-Indian female, had 2 massive strokes requiring emergency brain surgery. When she woke up she had no ability to speak, was paralyzed on the right side of her entire body and it was unclear if she was in a vegetative state. She had tragically become an infant trapped in a woman's body.
Dina Pestonji would not allow this devastating turn of events to define her. Armed with unbridled determination, Dina fought against all odds and ran her 7th half marathon a mere 10 months after being hospitalized and bedridden. Having a stroke was not her first life-altering setback. As a young girl she battled eating disorders for over 10 years and in her late 20s was the victim of a near-fatal car crash.
In 2016, Dina Pestonji decided to leave corporate life to pursue her passion of showing people to believe in themselves so that they can reach their full potential in every facet of life. Her memoir "Surviving Myself: How an Eating Disorder, a Car Crash and a Stroke Taught Me To Love My Life, and Finally Live It," was published in 2018. Dina is a four-time TEDx speaker and has been invited to speak worldwide at places such as Google in Switzerland, BNP Paribas in France and Belgium, and numerous educational institutions. Dina writes for the Huffington Post Blog and is proud to be on the board of the Women's Brain Health Initiative and represents Sheena's Place as an Ambassador.
Dina Pestonji graduated from the University of Toronto with a BSc Degree in Psychology and went on to pursue certificate training in business studies at the Rotman School of Management. She went on to earn my Master's Degree in business studies abroad in London and Paris at the European School of Business. Before becoming a speaker and author, Dina worked in the financial, education, and e-commerce sectors as a consultant, manager, and sales professional in cities across the globe including New York, London UK, Paris, and San Francisco.
Dina Pestonji

Topic Presentations
tackle your challenge with gusto - lessons from a survivor
Keynote Presentation

We are all capable of much more than we can imagine. In this personal and emotional talk, Dina Pestonji shares her unbelievable story of going from a jet-setting corporate executive to a helpless infant after unexpectedly having 2 strokes requiring emergency brain surgery at 29. Dina shares relevant examples and provides a tool kit on how to survive and thrive amidst both small and large obstacles, at work or in personal life. This talk has audiences feeling resilient, engaged, and determined to fearlessly adapt to any situation they face.
no risk, no rewards
Keynote Presentation

Playing it safe and mediocrity doesn't cut it if you want your organization to stand out. Dina has a lifetime of experiences of pushing the envelope and rebounding after failure, both personally and professionally, which she shares in this candid eye-opening talk. This talk will have your employees stepping outside of their comfort zone, thinking creatively, pushing their own boundaries that will ultimately result in a positive impact for your business.
prioritize employee mental health (or risk being left behind)
Keynote Presentation

In today's age of being connected to phones and social media 24/7, mental health has taken a backseat while rates of anxiety and depression skyrocket. Life in the digital age is negatively impacting performance and success at work unless appropriate steps are taken to prioritize mental health. After writing her memoir, Dina Pestonji was forced to reexamine her life with a deep focus on mental health transformation. She will share effective tools that every person can do daily that will remarkably transform mental and emotional wellbeing with direct results on employee productivity, satisfaction, and engagement.
Dina Pestonji can deliver customized presentations within the following topic themes.
Dina is a true source of inspiration. I admire her for her resilience in the face of adversity and how she managed to motivate herself to achieve what others consider impossible.
Her positive message and suggestions on how to cope with difficulty is just what we need to hear!
Dina really connected with the audience. Her advice was simple, easy to understand, yet impactful.
We've all heard that expression – 'when life gives you lemons, you make lemonade' – that's Dina's story! It was an honor to see and hear Dina share her journey. Inspiring and a true champion of life!
Netsuite formerly Oracle
How to book Dina Pestonji for an event?
Dina Pestonji keynote speaker is an expert presenter and has a wide range of experience speaking to a wide variety of audiences and organizations. Dina Pestonji delivers keynotes, workshops & training sessions. They may also host or emcee events. Hire Dina Pestonji from Toronto, Ontario for your event to inspire the audience to take action and make change in their work and their lives. Your workplace will benefit from our keynote speaker and their keynote talks and speeches will shift the mindsets or behaviours for the audience members in Canada. 
Interested in booking Dina Pestonji for an event?
Are you looking to hire Dina Pestonji for your event? Dina Pestonji Toronto, Ontario is a dynamic and engaging speaker that offers audiences researched content paired with expertise and a dynamic speaking ability. Dina Pestonji is also a Canadian corporate consultant and coach and facilitates workshops and training sessions for a corporate audience. Dina Pestonji is an expert keynote presenter and speaks on wide variety of topics. Hiring a great speaker for your event is important and working with a thought leader like Dina Pestonji from Speakers Canada's roster will engage audiences into the content of the presentation to bring awareness and a fresh perspective for their approach to their work and their lives. Book Dina Pestonji to educate, motivate and activate the audience through an interactive and entertaining presentation at corporate meetings and gatherings.
Known as a popular key note speaker in Canada, Dina Pestonji creates life changing experiences for the participants with practical insights and strategic advice they can implement right after the session. Working with a one our leading expert speaker like Dina Pestonji from Toronto, Ontario offers organizations a fresh perspective to assist the people of the organization. No matter if it is a government, association, or business crowd, Dina Pestonji is a perfect speaker for your event. Through unique practical insights for trending topics and years experience speaking to different organizations, Dina Pestonji focuses on changing individuals to make better decisions at work and their lives. No matter if you are holding an in person or virtual event, having an influential speaker such as Dina Pestonji will engage, motivate, and activate the audience to make a change in their lives and inspire action for results to meet organizational goals. Your workforce will benefit from Dina Pestonji's presentations and speeches, with measurable results set to shift the people of the organization and core direction of the company. Book Dina Pestonji speaker for your annual general meeting, conference, summit, or convention in Canada.
How much does it cost to hire Dina Pestonji for a keynote presentation or virtual event?
Dina Pestonji is an expert professional key note speaker with a lot of experience speaking and delivering engaging talks to organizations and audiences in Canada. Each of Speaker Bureau Canada's talent have different ways to assess their fees, and Dina Pestonji speaker fee ranges depending on the size of the audience, event format (in person or virtual), event location, and if the organization booking them is a non profit, association, government department/government agency or business/corporation. The speakers we work with are flexible with their fees, and it is important for us to learn more about your event before we approach them, as it is our role to work for you, and to help you find a speaker within budget. 
Please contact Speakers Bureau of Canada and provide us with your event details so that we can contact Dina Pestonji to check availability or confirm the pricing and associated costs to hire a great speaker like Dina Pestonji for your event. As Dina Pestonji's agent and as a Canadian top speaker bureau and talent agency for speakers, we are able to propose each event opportunity from each host organization's behalf to try to help you get in touch with Dina Pestonji and confirm them for your in person or online meeting/event. We can also provide and advise on the booking process and potentially negotiate their fee. Speakers Canada is a client focused speaker agency, and we work for you in finding good speakers for your team meetings and booking processes.
Dina Pestonji Disclaimer
Speakers Bureau Canada assists companies and event planning teams seeking to hire talent like

Dina Pestonji

for speaking engagements, virtual meetings, conference appearances, training sessions and workshops facilitations. Our Canadian speakers bureau does not claim to exclusively represent

Dina Pestonji

, however they are represented by Speakers Canada, and we work with them closely for their Canadian speaking opportunities and bookings. As Canada's top speaker bureau, we represent Canadian motivational keynote speakers and professional guest speakers that will be available on your upcoming events date and location that are withing the budget. Our talented bureau speaker booking agency can help find business speakers or celebrity speakers that aligns with each organization, audience, event theme and the topic themes you hope for the speaker to address in their presentation. 
When SBC receives a request to book Dina Pestonji we provide you with their speaker fees, travel costs and check their schedules. We work closely with the host organization's event planning team and the speaker to handle the logistics and to relay or negotiate associated costs. Our talented team members then will work with our talent directly or their agent/manager/assistant to confirm the Canadian speaker fee and travel expenses, so that event planning teams can receive an official quote for the speaker appearing at the event. Speaker fees and travel costs vary per speaker and our role is to contact Dina Pestonji about your event, after we have connected with the event organizers to learn all the event details and/or conference program. Each booking request is unique since session durations and audience sizes can vary which may affect the speaker's fees. If you are looking to hire Dina Pestonji, we recommend filling out the booking request form so a booking agent from Speakers Bureau Canada can get in touch with our talent to help you coordinate with your team to engage the speaker for a successful event.