Cyber Security Leader, Panelist on ABC's Shark Tank, Business Expert
Robert Herjavec is a globally recognized motivational, business, and cyber security leader. For the last 14 years, Robert has been well known as one of the Sharks and executive producer of the Emmy-award-winning hit show Shark Tank. He is a successful, best-selling author and has appeared on stage with crowds from 50 to 20,000 people and with luminaries such as Tony Robbins and Oprah. As a speaker and TV personality, Robert looks to inspire people not to settle for mediocrity but instead find their talent, be great at it, and apply it to the best of their ability.
Personal Growth
Business Growth
Board Meetings & Strategic Advisory
Corporations & Businesses
Economic Development
Motivation
Sales Motivation & Sales Kick Off
Scientific & Technical
ROBERT HERJAVEC BIOGRAPHY
One of North America's most respected business people, Robert Herjavec, is most recognized for his role as a dragon on Canada's Dragon's Den and a shark on the U.S. Shark Tank. Off-screen, he is the founder and CEO of the Herjavec Group, one of Canada's largest and most profitable information technology companies.
At age 8, Robert and his family arrived in Canada from communist Yugoslavia with a single suitcase and $20. His father worked sweeping factory floors, and Robert was often bullied in school for his accent and unstylish clothing. The circumstances motivated him to be more than "good enough;" he wanted to be the best at something so that he could provide his family with a better life.
While working multiple jobs, he started his first company, an integrator of Internet security software, BRAK systems, in his basement. Ten years later, he sold it to AT & T Canada, making him a millionaire. After taking a three-year break to be a stay-at-home dad, he returned to the business world with the creation of Herjavec Group, one of the globe's leading cyber security companies.
Robert Herjavec is a dynamic entrepreneur and a leading Shark on ABC's Shark Tank. Born in Eastern Europe, he arrived in North America on a boat with his parents after escaping Communism in the former Yugoslavia. From delivering newspapers, and waiting tables to launching a computer company from his basement, his drive to achieve has led him to the fulfilment of a better life for himself and his family. Robert has built and sold several IT companies to major players, such as AT&T. In 2003, Robert founded Herjavec Group, and it quickly became one of North America's fastest-growing technology companies. Today, Herjavec Group is recognized as a global leader in information security, specializing in managed security services, compliance, incident response and remediation efforts for enterprise-level organizations.
Robert released his third book, You Don't Have to Be a Shark: Creating Your Success, published by St. Martin's Press on May 17, 2016. Robert's motivational business advice has received millions of impressions through TV, print, radio and digital media. He shares his expertise with other entrepreneurs each week as a leading Shark on ABC's Emmy Award-winning hit Shark Tank.
Robert Herjavec

Topic Presentations
fast forward and focused
Virtual Presentation

Keynote Presentation

Workshop Session

Half Day Training

Full Day Training

Technology is constantly transforming, creating new possibilities and risks in the business world. Dynamic IT entrepreneur and Founder & CEO of Herjavec Group, Robert Herjavec, will explore evolving technology trends, and the rising cyber security threats we face personally and professionally on a daily basis. He will reveal a few secrets from inside the Shark Tank and inspire anyone willing to keep up in a fast moving world.
the will to win
Virtual Presentation

Keynote Presentation

Workshop Session

Half Day Training

Full Day Training

Anyone can succeed, as long as they're willing to take chances, take control of their future and stay true to their vision. Dynamic IT entrepreneur and Founder & CEO of Herjavec Group, Robert Herjavec, reveals the secrets and sales tips that took him from waiting tables to growing his nascent technology company into a world-class conglomerate. He shares life principles that are as valuable in the living room as they are in the boardroom.
The FAST team was thrilled with Robert's presentation at our annual kick-off. He spoke about adapting to change in our industry where the only thing constant is change. A truly motivating and passionate speaker.
FAST Technology
I loved how relatable and personable Robert was! Robert Herjavec had great insights for entrepreneurs and I loved hearing the inside scoop on Shark Tank.
JD Power
In my 30 years with the association I have never received the response I am getting today concerning Robert's speech last evening. It is by far the most well-received presentation in our history. Mr. Herjavec connected with the audience in a way that was "magical". His personal story is powerful and inspiring and his delivery is authentic and heartfelt. Bravo
Manufacturers & Business Association
Robert Herjavec was fantastic. We've heard so many positive comments from clients and internal staff already. I would recommend him without hesitation. Robert was focused, attentive and very engaged with our audience and our executives. Dare I say this was our best one yet
Fifth Third Bank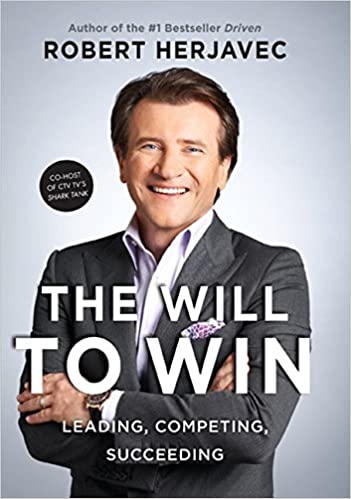 The Will to Win
The Will to Win: Leading, Competing, Succeeding
Driven
Driven: How To Succeed In Business And In Life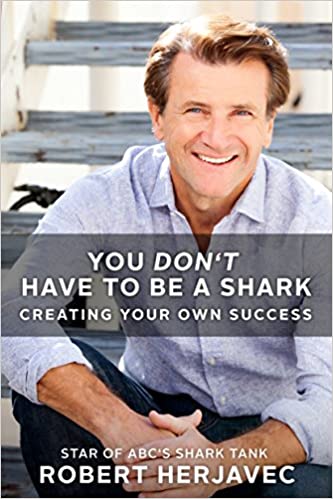 You Don't Have to Be a Shark
You Don't Have to Be a Shark
How to book Robert Herjavec for an event?
Robert Herjavec keynote speaker is an expert presenter and has a wide range of experience speaking to a wide variety of audiences and organizations. Robert Herjavec delivers keynotes, workshops & training sessions. They may also host or emcee events. Hire Robert Herjavec from Toronto, Ontario for your event to inspire the audience to take action and make change in their work and their lives. Your workplace will benefit from our keynote speaker and their keynote talks and speeches will shift the mindsets or behaviours for the audience members in Canada. 
Interested in booking Robert Herjavec for an event?
Are you looking to hire Robert Herjavec for your event? Robert Herjavec Toronto, Ontario is a dynamic and engaging speaker that offers audiences researched content paired with expertise and a dynamic speaking ability. Robert Herjavec is also a Canadian corporate consultant and coach and facilitates workshops and training sessions for a corporate audience. Robert Herjavec is an expert keynote presenter and speaks on wide variety of topics. Hiring a great speaker for your event is important and working with a thought leader like Robert Herjavec from Speakers Canada's roster will engage audiences into the content of the presentation to bring awareness and a fresh perspective for their approach to their work and their lives. Book Robert Herjavec to educate, motivate and activate the audience through an interactive and entertaining presentation at corporate meetings and gatherings.
Known as a popular key note speaker in Canada, Robert Herjavec creates life changing experiences for the participants with practical insights and strategic advice they can implement right after the session. Working with a one our leading expert speaker like Robert Herjavec from Toronto, Ontario offers organizations a fresh perspective to assist the people of the organization. No matter if it is a government, association, or business crowd, Robert Herjavec is a perfect speaker for your event. Through unique practical insights for trending topics and years experience speaking to different organizations, Robert Herjavec focuses on changing individuals to make better decisions at work and their lives. No matter if you are holding an in person or virtual event, having an influential speaker such as Robert Herjavec will engage, motivate, and activate the audience to make a change in their lives and inspire action for results to meet organizational goals. Your workforce will benefit from Robert Herjavec's presentations and speeches, with measurable results set to shift the people of the organization and core direction of the company. Book Robert Herjavec speaker for your annual general meeting, conference, summit, or convention in Canada.
How much does it cost to hire Robert Herjavec for a keynote presentation or virtual event?
Robert Herjavec is an expert professional key note speaker with a lot of experience speaking and delivering engaging talks to organizations and audiences in Canada. Each of Speaker Bureau Canada's talent have different ways to assess their fees, and Robert Herjavec speaker fee ranges depending on the size of the audience, event format (in person or virtual), event location, and if the organization booking them is a non profit, association, government department/government agency or business/corporation. The speakers we work with are flexible with their fees, and it is important for us to learn more about your event before we approach them, as it is our role to work for you, and to help you find a speaker within budget. 
Please contact Speakers Bureau of Canada and provide us with your event details so that we can contact Robert Herjavec to check availability or confirm the pricing and associated costs to hire a great speaker like Robert Herjavec for your event. As Robert Herjavec's agent and as a Canadian top speaker bureau and talent agency for speakers, we are able to propose each event opportunity from each host organization's behalf to try to help you get in touch with Robert Herjavec and confirm them for your in person or online meeting/event. We can also provide and advise on the booking process and potentially negotiate their fee. Speakers Canada is a client focused speaker agency, and we work for you in finding good speakers for your team meetings and booking processes.
Robert Herjavec Disclaimer
Speakers Bureau Canada assists companies and event planning teams seeking to hire talent like

Robert Herjavec

for speaking engagements, virtual meetings, conference appearances, training sessions and workshops facilitations. Our Canadian speakers bureau does not claim to exclusively represent

Robert Herjavec

, however they are represented by Speakers Canada, and we work with them closely for their Canadian speaking opportunities and bookings. As Canada's top speaker bureau, we represent Canadian motivational keynote speakers and professional guest speakers that will be available on your upcoming events date and location that are withing the budget. Our talented bureau speaker booking agency can help find business speakers or celebrity speakers that aligns with each organization, audience, event theme and the topic themes you hope for the speaker to address in their presentation. 
When SBC receives a request to book Robert Herjavec we provide you with their speaker fees, travel costs and check their schedules. We work closely with the host organization's event planning team and the speaker to handle the logistics and to relay or negotiate associated costs. Our talented team members then will work with our talent directly or their agent/manager/assistant to confirm the Canadian speaker fee and travel expenses, so that event planning teams can receive an official quote for the speaker appearing at the event. Speaker fees and travel costs vary per speaker and our role is to contact Robert Herjavec about your event, after we have connected with the event organizers to learn all the event details and/or conference program. Each booking request is unique since session durations and audience sizes can vary which may affect the speaker's fees. If you are looking to hire Robert Herjavec, we recommend filling out the booking request form so a booking agent from Speakers Bureau Canada can get in touch with our talent to help you coordinate with your team to engage the speaker for a successful event.