Leading Canadian Political Journalist | Acclaimed Columnist | Political Analyst
Andrew Coyne is a renowned political analyst and captivating speaker dedicated to unravelling the complexities of our evolving political landscape. With razor-sharp insights and unwavering commitment to truth, Andrew Coyne empowers audiences with a deeper understanding of political forces. Through thought-provoking speeches, he distils complex concepts into digestible narratives, fostering critical thinking and active engagement in civic affairs. Coyne is the winner of two National Newspaper Awards, a four-time finalist in the National Magazine Awards. and a past recipient of the Hyman Solomon Award for Excellence in Public Policy Journalism.
Leadership
Peak Performance
Personal Growth
Future Trends
Academia
All Staff Meeting
Annual General Meetings
Associations & Unions
Award Galas & After Dinner
Awareness Days
Career Development
Conference
ANDREW COYNE BIOGRAPHY
Andrew Coyne is a prominent Canadian columnist known for his insightful and thought-provoking analysis of political and economic issues. With his sharp wit and incisive commentary, Coyne has established himself as one of the most influential voices in Canadian journalism. Throughout his career, he has tackled a wide range of topics, including fiscal policy, constitutional law, and electoral reform, making him a trusted source of information and analysis for readers across the country.
Born in Ottawa, Ontario, in 1960, Andrew Coyne was raised in a family with a strong political background. His father, James Coyne, was the Governor of the Bank of Canada during a crucial period in Canadian economic history. This upbringing undoubtedly shaped Andrew Coyne's interest in public affairs and laid the foundation for his future career.
Coyne's education reflects his intellectual curiosity and determination to explore various disciplines. He completed his undergraduate studies in economics and history at the University of Toronto, where he developed a strong understanding of economic principles and their practical applications. This academic background equipped him with the analytical skills necessary to delve into complex issues and present them in a clear and accessible manner.
After graduating from university, Andrew Coyne began his journalistic career, initially working for Maclean's magazine. He quickly established himself as a talented writer, known for his rigorous research and logical arguments. His ability to dissect political events and policies with a critical eye garnered him a loyal readership and made him a sought-after commentator on television and radio programs.
Coyne's column, which has been syndicated in newspapers across Canada, is characterized by its consistent adherence to a principled conservative perspective. Andrew Coyne advocates for limited government intervention in the economy, fiscal responsibility, and individual liberty. However, what set his willingness to challenge prevailing narratives and think beyond partisan lines sets Coyne apart from other conservative commentators not afraid to criticize politicians from any party and is known for his independent and non-partisan analysis.
One of Coyne's enduring contributions to Canadian political discourse is his focus on democratic reform. He has consistently argued for electoral changes that would promote a more representative and accountable system, such as proportional representation. Coyne's advocacy for electoral reform has been instrumental in shaping public opinion on this issue and has influenced political debates at both the federal and provincial levels.
In addition to his columns, Andrew Coyne has participated in numerous public debates and panel discussions. His articulate and well-reasoned arguments have made him a sought-after commentator for media outlets seeking expert analysis. Coyne's ability to communicate complex ideas in a relatable manner has helped bridge the gap between academic discussions and public understanding.
Beyond his contributions to journalism, Coyne has also authored books that reflect his wide-ranging interests and expertise. His book, "The Uncertain Revolution: Reflections on the Reform of the Canadian Constitution," explores the challenges and opportunities of constitutional reform in Canada. This work exemplifies Coyne's ability to delve into intricate legal and political issues while maintaining a clear and engaging writing style.
In recognition of his contributions to Canadian journalism, Coyne has received numerous accolades throughout his career. He has been awarded the National Newspaper Award for editorial writing and has been named one of the most influential people in Canadian politics by The Hill Times. His reputation as a fair and insightful commentator has earned him the respect of both colleagues and readers.
Andrew Coyne's enduring influence on Canadian journalism lies in his ability to challenge conventional wisdom and provide a fresh perspective on pressing issues. His unwavering commitment to intellectual rigour and thoughtful analysis has made him a trusted voice in the public sphere. Whether through his columns, public appearances, or books, Coyne continues to significantly impact Canadian political discourse, inspiring others to engage in critical thinking and meaningful dialogue.
Andrew Coyne

Topic Presentations
No presentations have been added for this speaker.
Irresponsible Government: The Decline of Parliamentary Democracy in Canada
Irresponsible Government examines the current state of Canadian democracy in contrast to the founding principles of responsible government established by the Fathers of Confederation in 1867. The book examines the failure of modern elected representatives to perform their constitutionally mandated...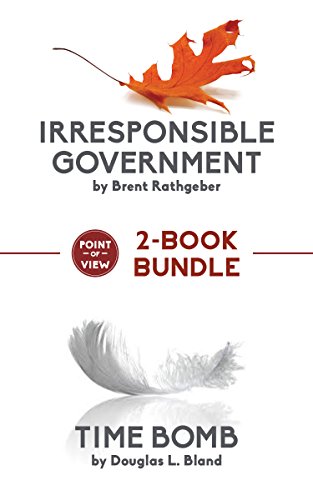 Point of View 2-Book Bundle: Irresponsible Government / Time Bomb
How to book Andrew Coyne for an event?
Andrew Coyne keynote speaker is an expert presenter and has a wide range of experience speaking to a wide variety of audiences and organizations. Andrew Coyne delivers keynotes, workshops & training sessions. They may also host or emcee events. Hire Andrew Coyne from Toronto, Ontario for your event to inspire the audience to take action and make change in their work and their lives. Your workplace will benefit from our keynote speaker and their keynote talks and speeches will shift the mindsets or behaviours for the audience members in Canada. 
Interested in booking Andrew Coyne for an event?
Are you looking to hire Andrew Coyne for your event? Andrew Coyne Toronto, Ontario is a dynamic and engaging speaker that offers audiences researched content paired with expertise and a dynamic speaking ability. Andrew Coyne is also a Canadian corporate consultant and coach and facilitates workshops and training sessions for a corporate audience. Andrew Coyne is an expert keynote presenter and speaks on wide variety of topics. Hiring a great speaker for your event is important and working with a thought leader like Andrew Coyne from Speakers Canada's roster will engage audiences into the content of the presentation to bring awareness and a fresh perspective for their approach to their work and their lives. Book Andrew Coyne to educate, motivate and activate the audience through an interactive and entertaining presentation at corporate meetings and gatherings.
Known as a popular key note speaker in Canada, Andrew Coyne creates life changing experiences for the participants with practical insights and strategic advice they can implement right after the session. Working with a one our leading expert speaker like Andrew Coyne from Toronto, Ontario offers organizations a fresh perspective to assist the people of the organization. No matter if it is a government, association, or business crowd, Andrew Coyne is a perfect speaker for your event. Through unique practical insights for trending topics and years experience speaking to different organizations, Andrew Coyne focuses on changing individuals to make better decisions at work and their lives. No matter if you are holding an in person or virtual event, having an influential speaker such as Andrew Coyne will engage, motivate, and activate the audience to make a change in their lives and inspire action for results to meet organizational goals. Your workforce will benefit from Andrew Coyne's presentations and speeches, with measurable results set to shift the people of the organization and core direction of the company. Book Andrew Coyne speaker for your annual general meeting, conference, summit, or convention in Canada.
How much does it cost to hire Andrew Coyne for a keynote presentation or virtual event?
Andrew Coyne is an expert professional key note speaker with a lot of experience speaking and delivering engaging talks to organizations and audiences in Canada. Each of Speaker Bureau Canada's talent have different ways to assess their fees, and Andrew Coyne speaker fee ranges depending on the size of the audience, event format (in person or virtual), event location, and if the organization booking them is a non profit, association, government department/government agency or business/corporation. The speakers we work with are flexible with their fees, and it is important for us to learn more about your event before we approach them, as it is our role to work for you, and to help you find a speaker within budget. 
Please contact Speakers Bureau of Canada and provide us with your event details so that we can contact Andrew Coyne to check availability or confirm the pricing and associated costs to hire a great speaker like Andrew Coyne for your event. As Andrew Coyne's agent and as a Canadian top speaker bureau and talent agency for speakers, we are able to propose each event opportunity from each host organization's behalf to try to help you get in touch with Andrew Coyne and confirm them for your in person or online meeting/event. We can also provide and advise on the booking process and potentially negotiate their fee. Speakers Canada is a client focused speaker agency, and we work for you in finding good speakers for your team meetings and booking processes.
Andrew Coyne Disclaimer
Speakers Bureau Canada assists companies and event planning teams seeking to hire talent like

Andrew Coyne

for speaking engagements, virtual meetings, conference appearances, training sessions and workshops facilitations. Our Canadian speakers bureau does not claim to exclusively represent

Andrew Coyne

, however they are represented by Speakers Canada, and we work with them closely for their Canadian speaking opportunities and bookings. As Canada's top speaker bureau, we represent Canadian motivational keynote speakers and professional guest speakers that will be available on your upcoming events date and location that are withing the budget. Our talented bureau speaker booking agency can help find business speakers or celebrity speakers that aligns with each organization, audience, event theme and the topic themes you hope for the speaker to address in their presentation. 
When SBC receives a request to book Andrew Coyne we provide you with their speaker fees, travel costs and check their schedules. We work closely with the host organization's event planning team and the speaker to handle the logistics and to relay or negotiate associated costs. Our talented team members then will work with our talent directly or their agent/manager/assistant to confirm the Canadian speaker fee and travel expenses, so that event planning teams can receive an official quote for the speaker appearing at the event. Speaker fees and travel costs vary per speaker and our role is to contact Andrew Coyne about your event, after we have connected with the event organizers to learn all the event details and/or conference program. Each booking request is unique since session durations and audience sizes can vary which may affect the speaker's fees. If you are looking to hire Andrew Coyne, we recommend filling out the booking request form so a booking agent from Speakers Bureau Canada can get in touch with our talent to help you coordinate with your team to engage the speaker for a successful event.