Public Sector and Government Thought Leader – Technology, Policy Design and Innovation
Zachary Spicer is an Associate Professor at York University's School of Public Policy and Administration in Toronto, Canada, who excels in building better governments and enhancing public policy for more efficient services. His expertise includes simplifying complex subjects like digitization and technological disruption into focused speeches and workshops, sought after by governments, professional associations, and international audiences. His diverse speaking topics encompass fostering innovative cultures in public sector organizations, designing digital governments for public needs, and envisioning smarter cities. Additionally, Zachary Spicer offers insights on adapting to changing work dynamics, fostering cooperative relationships, managing technological disruptions, and addressing challenges in the digital public sector. As an accomplished author, his research supports efficient government operations. Apart from academia, Zachary Spicer holds prestigious positions and affiliations in various research and policy organizations.
Change Management
Leadership
Peak Performance
Personal Growth
Resilience & Adversity
Teamwork
Business Growth
Business Management
Academia
Board Meetings & Strategic Advisory
Campus & University Speakers
Career Development
Charities & Foundations
Conference
Corporate Audience
Corporations & Businesses
ZACHARY SPICER BIOGRAPHY
Zachary Spicer is an Associate Professor in the School of Public Policy and Administration at York University in Toronto, Canada. He focuses his research on building better governments, stronger public policy and more efficient services for citizens. He specializes in distilling complex, timely subjects, such as digitization, technological disruption and the changing nature of work, into focused and strategic speeches and workshops. As a result, he is routinely called upon to advise governments and professional associations and speak to public servants in both Canada and internationally
Zachary Spicer is a versatile speaker who covers a wide range of themes in his talks. These include building an innovative culture in public sector organizations, designing digital governments that effectively cater to the needs of the public, exploring innovative leadership and management practices, envisioning and creating smart and smarter cities, shaping better cities and communities for the future, adapting to the evolving landscape of work in both the public and private sectors, providing guidance on fostering cooperative relationships with other governments and the private sector, effectively managing technological disruption, and addressing the challenges of skilling and hiring in an ever-changing, increasingly digital, public sector environment. His expertise spans various critical areas, making his presentations valuable and insightful for diverse audiences.
Zachary Spicer is the author of five books and dozens of articles and book chapters focused on supporting public organizations to run better, be more efficient and deliver more successfully for the public. His latest book, Delivery by Design (University of Toronto Press), presents a road map for public servants to share and contract services to increase efficiency and facilitate innovation in government. Zachary Spicer has written broadly in the past on innovation policy, public sector management, local government, public opinion and policy design, shared services and inter-governmental relationships, elections and digital government initiatives.
At York University, Zachary Spicer also serves as the Head of New College, as a fellow at McLaughlin College and a Faculty Affiliate with both the CITY Institute and the Robarts Centre for Canadian Studies. He also teaches through the executive education program at York's Schulich School of Business. Beyond York, he is a member of the Digital Mobilities Lab, an Associate at the University of Toronto's Innovation Policy Lab, a member of the Laboratory on Local Elections, a member of the study team for the Electronic Elections Project and an affiliate member of the Laurier Institute for the Study of Public Opinion and Policy at Wilfrid Laurier University.
Zachary Spicer previously served as the Director of Research and Outreach with the Institute of Public Administration of Canada and as a Senior Policy Advisor to the Province of Ontario. He began his career as an Assistant Professor in the Department of Political Science at Brock University and completed post-doctoral fellowships at the Laurier Institute for the Study of Public Opinion and Policy at Wilfrid Laurier University and the Institute on Municipal Finance and Governance at the University of Toronto's Munk School of Global Affairs. Zachary Spicer received his Ph.D. from the Department of Political Science at The University of Western Ontario.
Zachary Spicer

Topic Presentations
the future of work in the public sector
Virtual Presentation

Keynote Presentation

Workshop Session

Half Day Training

Full Day Training

The world of work is rapidly changing for those in both the public and private sectors. Many public sector organizations are struggling with finding the right mix between remote and in-office work experiences. Some are also exploring alternative arrangements, such as compressed work weeks. These organizations are facing pressure from staff, the public and other stakeholders to find the right formula to balance service needs, policy development and resource allocation. Where do public servants work best? What work arrangements balance the needs of the organizations with the well-being of employees? How can managers get the most from their teams in this new era of work?

In this engaging talk, Zachary Spicer explores both the productivity and wellness elements of remote, hybrid and in-person work – in conjunction with other arrangements like compressed work weeks – using data from several settings and a unique experiment conducted with behavioural insight applications. Throughout, Zachary Spicer explores not just elements of productivity but also wellbeing, making the case for a new work model that maximizes productivity while providing employees the flexibility they crave. He discusses process and policy, using rich data sets to set public sector organizations up for success.
getting ahead of technological disruption
Virtual Presentation

Keynote Presentation

Workshop Session

Half Day Training

Full Day Training

Whether its Airbnb or Uber or Lyft, governments of all shapes and sizes have experienced difficulty fitting new platform firms into existing regulatory and governance models. The technology keeps changing along with public expectations for access and convenience. The age of regulatory and technology disruption is not over. In fact, it is just beginning. While firms like Airbnb or Uber presented major challenges to how governments regulate and do business with technology companies, they will certainly not be the last to pose a policy challenge to governments. Drawing from lessons in one of Zachary Spicer's latest books, The Platform Economy and the Smart City: Technology and the Transformation of Urban Policy (McGill-Queen's University Press) and design thinking using future-ready policy models, this talk provides a road map for public sector leaders to plan ahead and gain control of the platform economy and better balance private sector innovation with community protection. Throughout he discusses different policy models to help governments anticipate technological change, foresee disruption and proactively redesigning policy models that are ill-suited for a new age of digital change.
working across borders and cooperating for success
Virtual Presentation

Keynote Presentation

Workshop Session

Half Day Training

Full Day Training

Governments have long known that they do not need to produce every service they provide. Contracting out and shared service delivery has been a tool for municipal governments looking to save money to provide for service continuity.  Many governments deal with inherent limitations around resources and fiscal capacity, leading them to seek out private contractual delivery or shared service models with other governments. Inter-governmental cooperation opens new opportunities to expand policy and service areas and create value for the public. However, cooperation does not come naturally to some governments and these relationships can be fraught of challenges. In Zachary Spicer's latest book, Delivery By Design, He creates a road map for government leaders to think outside the box and explore meaningful, valuable cooperative relationship with other governments, the not-for-profit sector and private firms. This talk provides public sector leaders with a strategic advantage in cooperative service design and the inside track on how to negotiate, design and deliver on winning shared services and contractual service models.
building a world-class smart city
Virtual Presentation

Keynote Presentation

Workshop Session

Half Day Training

Full Day Training

No city wants to be a "dumb city" – everyone wants to be "smart". Smart cities are those that deeply integrate Information and Communication Technology into policy and service design. These services may support internal process, provide new digital means to interact with the public or involve new technology like artificial intelligence and machine learning. Along the way to adopting and implementing these technological changes, governments walk a complex path of privacy legislation, technology inequity, data governance frameworks and resource constraints. Infrastructure, policy and servicing in government is becoming increasingly digital. Whether governments are prepared for it or not, the smart city revolution is here. Drawing lessons from one of my latest books, The Platform Economy and the Smart City: Technology and the Transformation of Urban Policy (McGill-Queen's University Press), this talk helps public sector leaders better understand the smart city revolution. Focusing on three key pillars – identifying and procuring skill to manage technology, designing beneficial relationships with vendors and putting in place a solid governance structure – public sector leaders will gain the tools they need to create a vibrant, responsive and just community.
designing government for a digital age
Virtual Presentation

Keynote Presentation

Workshop Session

Half Day Training

Full Day Training

Digital government is more than just technology; it's a mindset. Embracing a digital-first approach in government requires seeing government services like a consumer, recognizing the raised expectations of the public in how they interact with government and working through the policy and process chain to deliver seamless, valuable service to members of your community. This approach is not easy to achieve, leaving some governments feeling left behind as their peers adopt and deploy new digital services. This talk of Zachary Spicer provides an insider's view of service modernization and policy design, helping public sector leaders create a digital-first mindset and design a roadmap to a winning digital government strategy in organizations of any size. Throughout public sector leaders will gain an understanding of how citizens want to use digital government products, how digital teams are organized for success, how managers need to view the service design process and how new evaluation methods are used to keep teams on track!
creative leadership and solutioning
Virtual Presentation

Keynote Presentation

Workshop Session

Half Day Training

Full Day Training

Despite some perceptions, governments can be innovative. Building an innovative culture in government, however, takes time and, above all, is dependent upon leadership. This talk examines design principles and practices to support innovative management, policy-making and administration. Focusing on organizational leaders, we explore different leadership styles, culture-building strategies and administrative practices to drive an innovation agenda in the public service. Topics covered include problem identification, design thinking processes, employee-driven innovation, strategic competence development, skill procurement, co-creation, co-production, strategic management and execution. Above all, Zachary Spicer focuses on re-thinking the concept of risk and how allowing teams the space and room to be creative, take risks and even fail creates tremendous benefits to the organization and strengthens public services. Through an interactive experience, audience members will gain a broader understanding of design thinking, solutioning, creative problem-solving and innovative management practices.
Delivery by Design: Intermunicipal Contracting, Shared Services, and Canadian Local Government
Municipalities in Canada have an array of servicing options available to them when producing or delivering local services, such as water, public transit, and waste collection, including in-house provision or privatization. However, services may also be contracted or jointly-delivered with...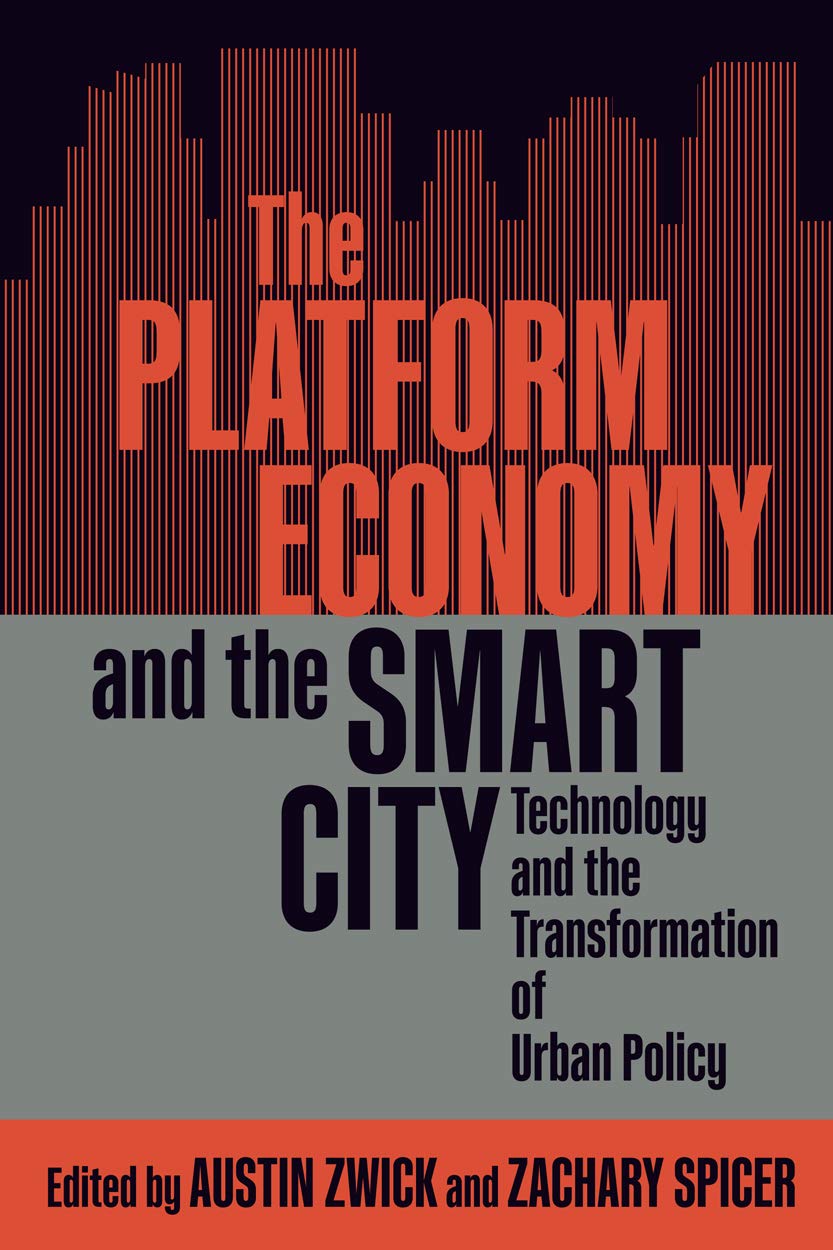 The Platform Economy and the Smart City: Technology and the Transformation of Urban Policy
Over the past decade, cities have come into closer contact and conflict with new technologies. From reactive policymaking in response to platform economy firms to proactive policymaking in an effort to develop into smart cities, urban governance is transforming at an unprecedented speed and scale.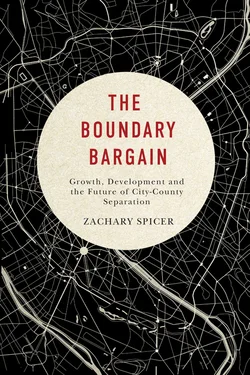 The Boundary Bargain: Growth, Development, and the Future of City-County Separation
City-county separation is a form of governance in which rural and urban areas are formally separated. Although these areas were once thought to be distinct because of their diverse sets of values, economies, labour trends, and ways of life, more recently, and in response to regional growth,...
How to book Zachary Spicer for an event?
Zachary Spicer keynote speaker is an expert presenter and has a wide range of experience speaking to a wide variety of audiences and organizations. Zachary Spicer delivers keynotes, workshops & training sessions. They may also host or emcee events. Hire Zachary Spicer from Toronto, Ontario for your event to inspire the audience to take action and make change in their work and their lives. Your workplace will benefit from our keynote speaker and their keynote talks and speeches will shift the mindsets or behaviours for the audience members in Canada. 
Interested in booking Zachary Spicer for an event?
Are you looking to hire Zachary Spicer for your event? Zachary Spicer Toronto, Ontario is a dynamic and engaging speaker that offers audiences researched content paired with expertise and a dynamic speaking ability. Zachary Spicer is also a Canadian corporate consultant and coach and facilitates workshops and training sessions for a corporate audience. Zachary Spicer is an expert keynote presenter and speaks on wide variety of topics. Hiring a great speaker for your event is important and working with a thought leader like Zachary Spicer from Speakers Canada's roster will engage audiences into the content of the presentation to bring awareness and a fresh perspective for their approach to their work and their lives. Book Zachary Spicer to educate, motivate and activate the audience through an interactive and entertaining presentation at corporate meetings and gatherings.
Known as a popular key note speaker in Canada, Zachary Spicer creates life changing experiences for the participants with practical insights and strategic advice they can implement right after the session. Working with a one our leading expert speaker like Zachary Spicer from Toronto, Ontario offers organizations a fresh perspective to assist the people of the organization. No matter if it is a government, association, or business crowd, Zachary Spicer is a perfect speaker for your event. Through unique practical insights for trending topics and years experience speaking to different organizations, Zachary Spicer focuses on changing individuals to make better decisions at work and their lives. No matter if you are holding an in person or virtual event, having an influential speaker such as Zachary Spicer will engage, motivate, and activate the audience to make a change in their lives and inspire action for results to meet organizational goals. Your workforce will benefit from Zachary Spicer's presentations and speeches, with measurable results set to shift the people of the organization and core direction of the company. Book Zachary Spicer speaker for your annual general meeting, conference, summit, or convention in Canada.
How much does it cost to hire Zachary Spicer for a keynote presentation or virtual event?
Zachary Spicer is an expert professional key note speaker with a lot of experience speaking and delivering engaging talks to organizations and audiences in Canada. Each of Speaker Bureau Canada's talent have different ways to assess their fees, and Zachary Spicer speaker fee ranges depending on the size of the audience, event format (in person or virtual), event location, and if the organization booking them is a non profit, association, government department/government agency or business/corporation. The speakers we work with are flexible with their fees, and it is important for us to learn more about your event before we approach them, as it is our role to work for you, and to help you find a speaker within budget. 
Please contact Speakers Bureau of Canada and provide us with your event details so that we can contact Zachary Spicer to check availability or confirm the pricing and associated costs to hire a great speaker like Zachary Spicer for your event. As Zachary Spicer's agent and as a Canadian top speaker bureau and talent agency for speakers, we are able to propose each event opportunity from each host organization's behalf to try to help you get in touch with Zachary Spicer and confirm them for your in person or online meeting/event. We can also provide and advise on the booking process and potentially negotiate their fee. Speakers Canada is a client focused speaker agency, and we work for you in finding good speakers for your team meetings and booking processes.
Zachary Spicer Disclaimer
Speakers Bureau Canada assists companies and event planning teams seeking to hire talent like

Zachary Spicer

for speaking engagements, virtual meetings, conference appearances, training sessions and workshops facilitations. Our Canadian speakers bureau does not claim to exclusively represent

Zachary Spicer

, however they are represented by Speakers Canada, and we work with them closely for their Canadian speaking opportunities and bookings. As Canada's top speaker bureau, we represent Canadian motivational keynote speakers and professional guest speakers that will be available on your upcoming events date and location that are withing the budget. Our talented bureau speaker booking agency can help find business speakers or celebrity speakers that aligns with each organization, audience, event theme and the topic themes you hope for the speaker to address in their presentation. 
When SBC receives a request to book Zachary Spicer we provide you with their speaker fees, travel costs and check their schedules. We work closely with the host organization's event planning team and the speaker to handle the logistics and to relay or negotiate associated costs. Our talented team members then will work with our talent directly or their agent/manager/assistant to confirm the Canadian speaker fee and travel expenses, so that event planning teams can receive an official quote for the speaker appearing at the event. Speaker fees and travel costs vary per speaker and our role is to contact Zachary Spicer about your event, after we have connected with the event organizers to learn all the event details and/or conference program. Each booking request is unique since session durations and audience sizes can vary which may affect the speaker's fees. If you are looking to hire Zachary Spicer, we recommend filling out the booking request form so a booking agent from Speakers Bureau Canada can get in touch with our talent to help you coordinate with your team to engage the speaker for a successful event.