The Power of Focus, Business Strategy, Performance and Productivity Expert
Les Hewitt is one of the top performance coaches, international bestselling author and business speakers in North America, with 30+ years of experience. Les Hewitt's organization has created and delivered more than 900 workshops and training programs that have been utilized by thousands of executives, managers and sales leaders.
Change Management
Employee Management
Health & Wellness
Leadership
Peak Performance
Personal Growth
Business Growth
Business Management
Conference
Finance & Insurance
Funny & Comedy
Interactive & Experience
Motivation
LES HEWITT BIOGRAPHY
With more than 30 years of experience, Les Hewitt understands the real world of business and the struggle to stay focused. In his early career, Les became the #1 salesperson in the country for a large international network marketing company, winning every award in the business. Les Hewitt's organization has created and delivered more than 900 workshops and training programs that have been utilized by thousands of executives, managers and sales leaders. Les is also the founder of The Power of Focus Leadership Training Program. This is a unique focusing system for business leaders who want greater profits, less stress and more time off.
The Power of Focus has worked with more than 300 companies around the world. Les Hewitt is an international bestselling author. His first book, The Power of Focus, co-authored with Jack Canfield and Mark Victor Hansen (creators of Chicken Soup for the Soul®), is a #1 New York Times bestseller and has sold more than 825,000 copies in North America and is available in 21 languages. There are currently 6 books in the series.
He has spoken for clients such as Wells Fargo, The Million Dollar Round Table, Investors Group, Remax, Isagenix, Royal LePage, Cameron Inc. and Park Lane Jewelry. As a professional coach, Les Hewitt prompts, challenges, and supports his clients to make the changes required for consistent success. He has personally coached hundreds of business leaders to achieve exceptional profits and productivity.
His motto is, Focus, follow through and FINISH!
Personal
Born and raised in a quiet little city, Belfast, Northern Ireland!
First job, Lab Tech at the Belfast City Hospital, specializing in Hematology.
(Note: worst subjects in high school; Math and Science – wrong job!)
Interests: Sports, especially football (soccer), hiking, golf, reading, swimming, visiting new countries, mentoring young entrepreneurs.
Board member for Impact Society, a non-profit organization that helps junior high students build confidence, character and integrity.
Married to Fran (37 years and counting), also blessed with two wonderful children, Jennifer and Andrew.
Speaking
Les Hewitt met his first mentor, speaking legend Jim Rohn, in 1980. Two years later he was hosting seminars and inviting Jim to speak. During the next 12 years Les's seminar business, Achievers Canada, blossomed to become one of the largest in the country, delivering more than 450 programs to thousands of business leaders and professional salespeople. During the last two decades Les Hewitt has spoken around the world and shared the stage with the biggest names in the industry. Acknowledged today for his ability to turn complex challenges into simple solutions, Les is booked by Fortune 100 companies and major business associations. He has a special place in his heart for helping small companies grow and succeed.
Coaching
Although the seminar business created excellent feedback from those who attended, Les found it difficult to measure long term results. He began researching what it takes to create results that stick. The outcome was a 2 year coaching program for small groups of entrepreneurs and business leaders that consistently helped his clients to double their income and triple their time off. After more than 30 years in the training industry, Les now coaches several business owners one-on-one. Les Hewitt is known by his peers and clients as The Focus Coach. His greatest satisfaction comes from seeing the breakthroughs that his clients create in their personal lives, as much as hearing about their significant business and financial success.
Writing
Les's passion for impacting people with words began as a young boy in Ireland where he dreamed of being an international sports journalist, football being the game he loved most. Today, Les is a prolific author having 6 bestselling books under his belt, including his first title, the #1 New York Times bestseller, The Power of Focus, co-authored with Jack Canfield and Mark Victor Hansen, the famous creators of the Chicken Soup for the Soul® series.
Recording
Les has always enjoyed interviewing successful people, digging deep to find out what makes them tick. For years he studied veteran interviewers like Larry King, the renowned CNN host of Larry King Live and many others. The outcome was the creation of The Power of Focus Audio Club. It contains exclusive interviews with 30 business masters and personal development experts. He now includes video tutorials, and short high-impact lessons on a wide range of topics.
Les Hewitt

Topic Presentations
the power of focus
Virtual Presentation

Keynote Presentation

Workshop Session

Half Day Training

Full Day Training

Les Hewitt is one of the top performance coaches in North America and has more than 30 years of experience as a business owner and entrepreneur. Thousands of business executives, managers and sales leaders have successfully utilized his strategies. As a coach, Les will challenge you and inspire you to make the necessary changes, especially the ones you are currently resisting! Do you know the #1 reason that stops people from enjoying the life they really want? It is a lack of focus. Individuals, who focus, prosper from their ability to do so. Those who do not tend to struggle.

During this fast-paced entertaining workshop, you will discover the 4 specific focusing strategies used by the world's most successful men and women. Even better, Les Hewitt will show you how to adapt these strategies to your everyday life, so you can start using them right away!

This session is most often booked in a half-day workshop. Also available as a keynote, and full-day workshop.
les hewitt's tailored presentation topics
Virtual Presentation

Keynote Presentation

Workshop Session

Half Day Training

Full Day Training

How to set and achieve your most important goals. A 7-point road map for determining where you're going and how to get there. Focus on what you do best and let go of the rest! Your ability to focus will determine the size of your opportunities. How to develop excellent relationships. Building strategic alliances, core clients and The 3 Big Questions. Your habits will determine your future. Transform bad habits into life-changing successful habits. Love your work and still have a life! A unique system for balancing work and life.
Les Hewitt can deliver customized presentations within the following topic themes.
When it comes to business and life, Les Hewitt has everything it takes to make you a winner. He's a superb coach – listen carefully to what he says and act on it!
I have been doing one on one coaching with Les for over 5 years and I have no intention of stopping. I have coached hundreds of entrepreneurs myself, so I know a lot of the tricks and know who is the "real deal" in advice-giving. Les has helped me with several decisions that have not only been worth hundreds of thousands of dollars to me but also helped me avoid making bad choices that would have made me steer into the rocks. Very few other people who call themselves coaches have the...
In just over a year with Les Hewitt's coaching, I have transformed my business and personal life. I wrote and published my first book, Easy Money, ended a commitment that was demanding more than 200 days of my year, and launched a revolutionary digital product that has huge potential for creating passive income. Les has helped me create an exciting future vision for my life. I'm now enjoying a lot more time off, significantly increasing revenues, and doing what I love to do more than ever.
The Power of Focus has turned my life around. I just realized my dream of opening my own recording studio, and my debt burden is almost eliminated. On top of that, I have since met and married the most perfect woman I could ever have hoped to meet. Your ideas on building excellent relationships really do work!
Freedom Creative Music Centre
Just one strategy from Les Hewitt produced 40 sales for us in two weeks, a total of $732,000. And that was only testing it with one client.
CD Properties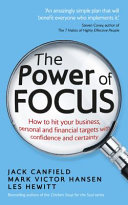 The Power Of Focus
The Power Of Focus
How to book Les Hewitt for an event?
Les Hewitt keynote speaker is an expert presenter and has a wide range of experience speaking to a wide variety of audiences and organizations. Les Hewitt delivers keynotes, workshops & training sessions. They may also host or emcee events. Hire Les Hewitt from Calgary, Alberta for your event to inspire the audience to take action and make change in their work and their lives. Your workplace will benefit from our keynote speaker and their keynote talks and speeches will shift the mindsets or behaviours for the audience members in Canada. 
Interested in booking Les Hewitt for an event?
Are you looking to hire Les Hewitt for your event? Les Hewitt Calgary, Alberta is a dynamic and engaging speaker that offers audiences researched content paired with expertise and a dynamic speaking ability. Les Hewitt is also a Canadian corporate consultant and coach and facilitates workshops and training sessions for a corporate audience. Les Hewitt is an expert keynote presenter and speaks on wide variety of topics. Hiring a great speaker for your event is important and working with a thought leader like Les Hewitt from Speakers Canada's roster will engage audiences into the content of the presentation to bring awareness and a fresh perspective for their approach to their work and their lives. Book Les Hewitt to educate, motivate and activate the audience through an interactive and entertaining presentation at corporate meetings and gatherings.
Known as a popular key note speaker in Canada, Les Hewitt creates life changing experiences for the participants with practical insights and strategic advice they can implement right after the session. Working with a one our leading expert speaker like Les Hewitt from Calgary, Alberta offers organizations a fresh perspective to assist the people of the organization. No matter if it is a government, association, or business crowd, Les Hewitt is a perfect speaker for your event. Through unique practical insights for trending topics and years experience speaking to different organizations, Les Hewitt focuses on changing individuals to make better decisions at work and their lives. No matter if you are holding an in person or virtual event, having an influential speaker such as Les Hewitt will engage, motivate, and activate the audience to make a change in their lives and inspire action for results to meet organizational goals. Your workforce will benefit from Les Hewitt's presentations and speeches, with measurable results set to shift the people of the organization and core direction of the company. Book Les Hewitt speaker for your annual general meeting, conference, summit, or convention in Canada.
How much does it cost to hire Les Hewitt for a keynote presentation or virtual event?
Les Hewitt is an expert professional key note speaker with a lot of experience speaking and delivering engaging talks to organizations and audiences in Canada. Each of Speaker Bureau Canada's talent have different ways to assess their fees, and Les Hewitt speaker fee ranges depending on the size of the audience, event format (in person or virtual), event location, and if the organization booking them is a non profit, association, government department/government agency or business/corporation. The speakers we work with are flexible with their fees, and it is important for us to learn more about your event before we approach them, as it is our role to work for you, and to help you find a speaker within budget. 
Please contact Speakers Bureau of Canada and provide us with your event details so that we can contact Les Hewitt to check availability or confirm the pricing and associated costs to hire a great speaker like Les Hewitt for your event. As Les Hewitt's agent and as a Canadian top speaker bureau and talent agency for speakers, we are able to propose each event opportunity from each host organization's behalf to try to help you get in touch with Les Hewitt and confirm them for your in person or online meeting/event. We can also provide and advise on the booking process and potentially negotiate their fee. Speakers Canada is a client focused speaker agency, and we work for you in finding good speakers for your team meetings and booking processes.
Les Hewitt Disclaimer
Speakers Bureau Canada assists companies and event planning teams seeking to hire talent like

Les Hewitt

for speaking engagements, virtual meetings, conference appearances, training sessions and workshops facilitations. Our Canadian speakers bureau does not claim to exclusively represent

Les Hewitt

, however they are represented by Speakers Canada, and we work with them closely for their Canadian speaking opportunities and bookings. As Canada's top speaker bureau, we represent Canadian motivational keynote speakers and professional guest speakers that will be available on your upcoming events date and location that are withing the budget. Our talented bureau speaker booking agency can help find business speakers or celebrity speakers that aligns with each organization, audience, event theme and the topic themes you hope for the speaker to address in their presentation. 
When SBC receives a request to book Les Hewitt we provide you with their speaker fees, travel costs and check their schedules. We work closely with the host organization's event planning team and the speaker to handle the logistics and to relay or negotiate associated costs. Our talented team members then will work with our talent directly or their agent/manager/assistant to confirm the Canadian speaker fee and travel expenses, so that event planning teams can receive an official quote for the speaker appearing at the event. Speaker fees and travel costs vary per speaker and our role is to contact Les Hewitt about your event, after we have connected with the event organizers to learn all the event details and/or conference program. Each booking request is unique since session durations and audience sizes can vary which may affect the speaker's fees. If you are looking to hire Les Hewitt, we recommend filling out the booking request form so a booking agent from Speakers Bureau Canada can get in touch with our talent to help you coordinate with your team to engage the speaker for a successful event.