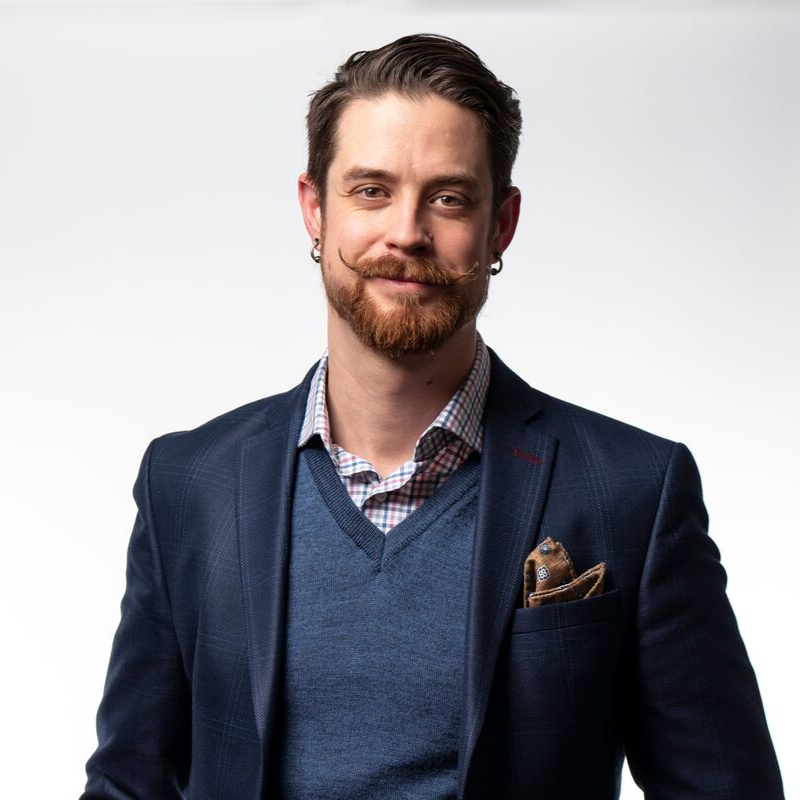 Keynote Speaker, Leadership Expert, Coach, CEO And Entrepreneur
Travels From:
Vancouver, British Columbia
Neil Pretty is the CEO of Aristotle Performance, a serial entrepreneur and a 2020 Vancouver Top 100 Innovator. Neil Pretty and his team specialize in helping organizations increase Psychological Safety through training, coaching and advisory while serving as a core training partner for The Fearless Organization building partnerships and possibilities across the Americas.
Expertise in
Change Management
Leadership
Peak Performance & Productivity
Personal Development & Growth
Resilience & Adversity
Business Growth & Strategy
Business Management
Speaker Types
Academic
Annual General Meetings
Associations & Unions
Board Meetings & Strategic Advisory
Campus & University Speakers
Canadian Conferences & Summits
Conference
NEIL PRETTY BIOGRAPHY
Neil Pretty has worked across the world as a speaker, consultant, facilitator, coach and advisor. He is the co-founder of Aristotle Performance which specializes in helping companies create psychological safety and train leaders to develop high-performing teams. He has worked with global companies such as HubSpot, Ogilvy, Finra, Logitech, Lexis/Nexis, Blumont, Elsevier, and WorldCC.
Neil Pretty has also worked with several companies coaching high performers from across North America and as far away as Eastern Europe, the Nordics and SE Asia. As a specialist in the area of psychological safety, team performance and leadership development Neil has helped organizations reduce costs, time to market, and turnover and helped teams create the dynamics that lead to innovation, high performance and belonging.
Instead of the typical resume, Neil Pretty spent a lifetime earning a degree from the school of hard knocks as an adventurer and as an adrenaline seeker. With past businesses in several domains, Aristotle Performance would become his 6th business built off success as an independent coach and consultant. Neil became a Certified Co-Active Coach (CPCC) in 2018 and certified as a Professional SuccessFinder Practitioner at the same time. Soon after he would be a member of the first cohort in the world certified by The Fearless Organization.
As well, Neil Pretty would go on to complete the altMBA through Seth Godin. Not only has Aristotle Performance emerged as a leader in developing psychological safety it has become the Americas' Partner of The Fearless Organization; As a core member Neil and the Aristotle team train facilitators and collaborate with other global leaders including Dr Amy C. Edmondson of Harvard to build training and development programs around the world.   
Prior to his work and life as a CEO, consultant and speaker, Neil Pretty had several ventures as he pursued a life of curiosity. As a young man, he had been told to be savvy, not realizing this would lead him to the life of an entrepreneur. After operating a landscaping business to pay for horticulture school he would eventually work as a tree-faller and arborist, cabinet maker and ski boot fitter.
Neil Pretty would find himself on the road in the live production industry as a specialist who travelled across the United States for work. Often working with 2-4 teams a day after several years Neil would work with several hundred teams. It was over this time that his early leadership training listening to his father speak about leadership at the dinner table and his early leadership experiences as a 13-year-old Army Cadet leader and platoon commander would solidify.
As a result, he would see that understanding the human condition was central to high-performance leadership; that emotional intelligence and self-awareness were paramount for the development of others and that, more than anything, management was a job and leadership was a relationship.
Neil Pretty helps his clients increase psychological safety, increase their capacity to lead and realize what is possible when we create environments that contain both psychological safety and accountability. He helps organizations understand how the organization itself in fact may be the lever to help create those conditions. But he also helps his clients build team relationships and leadership skills to accelerate learning, belonging and innovation.
Psychological Safety: Creating the conditions to navigate complex times.
In the wake of the global pandemic, people remain the greatest opportunity for organizational stability. Leaders and teams need to remain effective, innovate and meet the demands of their clients. Meanwhile, the workforce is becoming increasingly discerning and top talent is on the lookout for organizations and leaders who foster innovation, well-being, diversity and growth opportunities.

By focusing on Psychological Safety as a core element of success, you are creating the conditions to successfully navigate these otherwise competing priorities. With the right approach, psychological safety is about more than being nice – it's about learning and performance.

It is possible to build a culture of psychological safety, and teams who maximize their potential to work effectively through change. It is possible to foster innovation, and growth, and ultimately drive better performance outcomes while lowering burn-out, stress and turnover.

As a result, your organization can increase value while becoming a destination for top talent.

Key takeaways for audience members: 

Learn how the Psychological Safety they create, and co-create with others is critical to performance – not just feeling good.

Learn the nature of psychological safety and how they can continuously nurture and improve their team environment

Virtual Presentation

Keynote Presentation

Workshop Session

Half Day Training

Full Day Training
The Opposite of Bad Isn't Good - It's Not Bad. How Leaders can become worthy of being remembered
Leaders who are worthy of being remembered, foster strong relationships, lead with impact and build an approach that is tailored to their unique style and strengths.

The modern Leader is torn between two realities: management is a job, and leadership is a relationship. By thinking of these as different yet connected roles leaders can more effectively orient towards creating positive change. Leaders must curate an environment of psychological safety and trust while inspiring others to work towards a common goal. Leaders need the skills to manage while forming the relationships that lead to connection, belonging and outcomes.

This creates the foundation for leaders to lead with impact. To achieve this, leaders must also understand and connect internal drivers with clear goals and objectives. This is achieved by reframing the role of the leader from 'knower' to 'learner' and creating a vision that inspires others to work towards a common goal. Leaders should be able to measure and evaluate the quality of their time and help their team achieve the same.

Inspired Leaders are inspiring leaders and don't just learn from a book. Leaders accomplish this by looking within and building their own leadership playbook. Not only a checklist of what your team will need – but how you can leverage your own style and your own strengths to achieve their goals. These are leaders who believe in the future of the people they lead – and help them achieve that future.

Key takeaways for audience members: 

The Different between Management and Leadership
How to lead for impact by connecting internal drivers to contribution
How to build your own playbook to lead with your unique strengths

Virtual Presentation

Keynote Presentation

Workshop Session

Half Day Training

Full Day Training
The Leaders Toolkit Workshop
Leaders now more than ever need to have the skills to help their teams work effectively through uncertainty and change. The Leader's Toolkit is a set of practices and behaviours based on the research of Dr Amy C. Edmondson of Harvard University. These behaviours have been shown to be common amongst those who lead high-performing teams. This workshop puts research into practice by offering leaders not just a framework, but practices they can put into action with their teams.

We see the expectations of employees continue to grow and a desire for contributions to be recognized in a more diverse, and inclusive environment which enables well-being. Leaders need skills to create such an environment while maintaining high performance, innovation and constant change.

This workshop will provide leaders with a foundational knowledge of psychological safety and a framework which will help them navigate these challenges. This framework is designed to be more than leadership theory. Not only is this framework applicable in the team context it is an adaptable roadmap for improving the quality of interactions in and outside the workplace.

Designed to help create a shift in perspective we will explore the overall framework and best practices we have discovered to build and reinforce team performance from small businesses to global Fortune 100 companies.

We explore experiential practices:

Core concepts of Psychological Safety & Team Alignment
Setting the Stage – through Reframing Failure
Inviting participation – through Practicing Inquiry
Responding Productively – through Expressing Appreciation

Virtual Presentation

Keynote Presentation

Workshop Session

Half Day Training

Full Day Training
This workshop is ideal for groups of leaders or intact teams who want to develop their effectiveness.
Key takeaways: 

Learn how the core concepts and how to nurture Psychological Safety
Learn how to improve learning and create the conditions for rapid feedback
Improve skills to coach and improve group problem solving
Improve skills to develop team relationships & belonging

Virtual Presentation

Keynote Presentation

Workshop Session

Half Day Training

Full Day Training
Neil Pretty is a uniquely talented orator that takes his audience on a learning journey that engages you on so many levels. I heard Neil Prettyspeak at an event and was so impressed that I just knew I wanted to bring him in to train our software engineers. He did not disappoint, he was amazing!! I've already recommended him to several of my L&D colleagues. And a huge shout-out to his flexibility since we're based in Israel. He accommodated us with a pre-dawn start in his time zone
It was a great pleasure to work with the wonderful Neil Pretty at our Americas Summit, he had the audience truly captivated and engaged at the end of a long conference day. Not an easy task! We see the topic of Psychological Safety, what it means to an organisation and individuals, continues to grow in importance. Neil Pretty brings a phenomenal wealth of knowledge and experience in this area.
Neil Pretty helped me look at things in a completely new way. I've been able to use what I learned from Neil Pretty to make a positive impact in my company and at home – Very Actionable. He is clear and inspiring on a complex subject. He covered a lot of information in a short period of time. He also gave me really useful material to take and use. Neil Pretty earns my highest recommendation as a speaker and for coaching, consulting and leadership development.
Neil Pretty is an absolute pleasure to work with. He was quickly able to build trust and a strong rapport which enabled us to really dig into my strengths and weaknesses and consider strategies to further my success. If you're really looking to access your full potential as a leader I highly recommend connecting with Neil.
Neil Pretty CAN DELIVER CUSTOMIZED PRESENTATIONS WITHIN THE FOLLOWING AREAS OF EXPERTISE & TOPIC THEMES
Expertise in
Change Management
Leadership
Peak Performance & Productivity
Personal Development & Growth
Resilience & Adversity
Business Growth & Strategy
Business Management
Speaker Types
Academic
Annual General Meetings
Associations & Unions
Board Meetings & Strategic Advisory
Campus & University Speakers
Canadian Conferences & Summits
Conference
Consultant & Coach
Corporations & Businesses
Department Meeting
Executive Leadership & C-Suite
Inclusive Leadership
Inspirational
Key Note
Motivation
Psychological Safety
Social & Cultural
Town Halls & Retreats
Trade Shows & Conventions
Virtual
Virtual Teams & Hyrbid Workplace
Women in Business
Youth Leadership & Students
FAQs ON BOOKING Neil Pretty
Neil Pretty keynote speaker is an expert presenter and has a wide range of experience speaking to a wide variety of audiences and organizations. Neil Pretty delivers keynotes, workshops & training sessions. They may also host or emcee events. Hire Neil Pretty from Vancouver, British Columbia for your event to inspire the audience to take action and make change in their work and their lives. Your workplace will benefit from our keynote speaker and their keynote talks and speeches will shift the mindsets or behaviours for the audience members in Canada. 
Interested in Booking Neil Pretty for an event?
Are you looking to hire Neil Pretty for your event? Neil Pretty Vancouver, British Columbia is a dynamic and engaging speaker that offers audiences researched content paired with expertise and a dynamic speaking ability. Neil Pretty is also a Canadian corporate consultant and coach and facilitates workshops and training sessions for a corporate audience. Neil Pretty is an expert keynote presenter and speaks on wide variety of topics. Hiring a great speaker for your event is important and working with a thought leader like Neil Pretty from Speakers Canada's roster will engage audiences into the content of the presentation to bring awareness and a fresh perspective for their approach to their work and their lives. Book Neil Pretty to educate, motivate and activate the audience through an interactive and entertaining presentation at corporate meetings and gatherings.
Known as a popular key note speaker in Canada, Neil Pretty creates life changing experiences for the participants with practical insights and strategic advice they can implement right after the session. Working with a one our leading expert speaker like Neil Pretty from Vancouver, British Columbia offers organizations a fresh perspective to assist the people of the organization. No matter if it is a government, association, or business crowd, Neil Pretty is a perfect speaker for your event. Through unique practical insights for trending topics and years experience speaking to different organizations, Neil Pretty focuses on changing individuals to make better decisions at work and their lives. No matter if you are holding an in person or virtual event, having an influential speaker such as Neil Pretty will engage, motivate, and activate the audience to make a change in their lives and inspire action for results to meet organizational goals. Your workforce will benefit from Neil Pretty's presentations and speeches, with measurable results set to shift the people of the organization and core direction of the company. Book Neil Pretty speaker for your annual general meeting, conference, summit, or convention in Canada.
HOW MUCH DOES IT COST TO BOOK Neil Pretty FOR A VIRTUAL OR KEYNOTE PRESENTATION?
Neil Pretty is an expert professional key note speaker with a lot of experience speaking and delivering engaging talks to organizations and audiences in Canada. Each of Speaker Bureau Canada's talent have different ways to assess their fees, and Neil Pretty speaker fee ranges depending on the size of the audience, event format (in person or virtual), event location, and if the organization booking them is a non profit, association, government department/government agency or business/corporation. The speakers we work with are flexible with their fees, and it is important for us to learn more about your event before we approach them, as it is our role to work for you, and to help you find a speaker within budget. 
Please contact Speakers Bureau of Canada and provide us with your event details so that we can contact Neil Pretty to check availability or confirm the pricing and associated costs to hire a great speaker like Neil Pretty for your event. As Neil Pretty's agent and as a Canadian top speaker bureau and talent agency for speakers, we are able to propose each event opportunity from each host organization's behalf to try to help you get in touch with Neil Pretty and confirm them for your in person or online meeting/event. We can also provide and advise on the booking process and potentially negotiate their fee. Speakers Canada is a client focused speaker agency, and we work for you in finding good speakers for your team meetings and booking processes.
DISCLAIMER:
Speakers Bureau Canada assists companies and event planning teams seeking to hire talent like Neil Pretty for speaking engagements, virtual meetings, conference appearances, training sessions and workshops facilitations. Our Canadian speakers bureau does not claim to exclusively represent Neil Pretty, however they are represented by Speakers Canada, and we work with them closely for their Canadian speaking opportunities and bookings. As Canada's top speaker bureau, we represent Canadian motivational keynote speakers and professional guest speakers that will be available on your upcoming events date and location that are withing the budget. Our talented bureau speaker booking agency can help find business speakers or celebrity speakers that aligns with each organization, audience, event theme and the topic themes you hope for the speaker to address in their presentation. 
When SBC receives a request to book Neil Pretty we provide you with their speaker fees, travel costs and check their schedules. We work closely with the host organization's event planning team and the speaker to handle the logistics and to relay or negotiate associated costs. Our talented team members then will work with our talent directly or their agent/manager/assistant to confirm the Canadian speaker fee and travel expenses, so that event planning teams can receive an official quote for the speaker appearing at the event. Speaker fees and travel costs vary per speaker and our role is to contact Neil Pretty about your event, after we have connected with the event organizers to learn all the event details and/or conference program. Each booking request is unique since session durations and audience sizes can vary which may affect the speaker's fees. If you are looking to hire Neil Pretty, we recommend filling out the booking request form so a booking agent from Speakers Bureau Canada can get in touch with our talent to help you coordinate with your team to engage the speaker for a successful event.
Speakers Similar to Neil Pretty