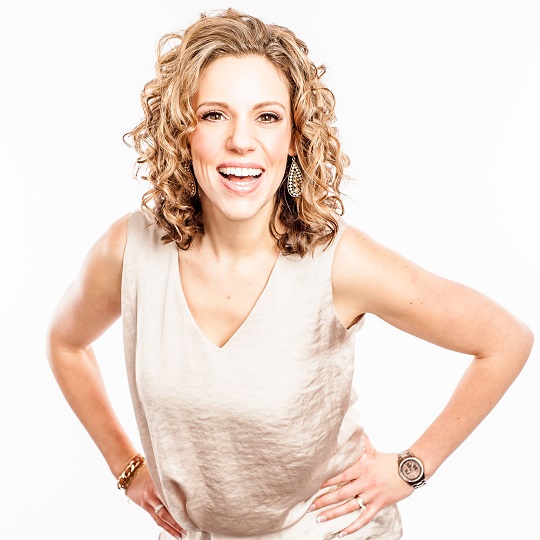 Relational Leadership Expert, Team Engager and Passion Igniter.
Travels From:
Kelowna , British Columbia
Trisha Miltimore is an International speaker, Impact leader, team engager, broadcaster and; "Passion Ignite" who inspire others to reach "Soul-Centred Success". Tisha Miltimore is a wonderful resource for students, staff and managers, and talks about the challenges involved in building a business while balancing a family and personal life.
Expertise in
Change Management
Communications
Employee Management
Leadership
Mental Health & Mental Wellness
Personal Development & Growth
Resilience & Adversity
Business Management
Speaker Types
Career Development
Conference Keynote
Economic Development
Family & Parenting
Inspirational
Motivation
Youth Leadership & Students
TRISHA MILTIMORE BIOGRAPHY
Trisha MIltimore is an International speaker, broadcaster and ":PASSION IGNITER" inspiring people to "SHINE" by connecting with their authentic selves and stepping "outside of the box" towards self-awareness.
As a business leader, Trisha Miltimore knows first-hand the hardships and privileges of "PURSUING YOUR PASSION" including what it takes to ignite and maintain an attitude of success .a curator of  "ROCK YOUR LIFE WISDOM" :Trisha Miltimore teaches proven strategies to reach your goals and: "FLOURISH": at the same time.
Trisha Miltimore down-to-earth style is refreshing. Her messages are clear, practical and transformational.
A profound storyteller, Trisha Miltimore empowers othe"rs to :"MANIFEST MOMENTUM" via a "BEAUTIFUL BOLD BLEND" of inspiration & personal insights. Learn how to create conductive relationships that drive personal, professional & organizational success. "EVERYTHING COMES DOWN TO RELATIONSHIPS".
Trisha Miltimore teaches MindSet Shifts, Action Steps and LifeTools to empower bold, highly effective and contagious leadership! Relationships drive personal and professional success and helping your people create conductive relationships is what Trisha does best.
Plus you will laugh, have fun and challenge the status quo of what it means to be busy, fulfilled and…deeply satisfied. Ready to take your personal and professional life to a new level of connection and success? Book Trisha Miltimore for your next event or corporate training!
WORK PLACE CULTURE - CONNECTION OVER COMPLACENCY
Even though we have access to powerful tools of "connection" many people today are feeling isolated and STRESSED. The Daily Grind MindSet can be adversely affecting your employee's job satisfaction and personal well being resulting in dangerous complacency. One of the most powerful ways to reduce complacency is to FOSTER CONNECTION and MEANING in the workplace.  With over 8 hours a day spent "on the job" companies have a unique opportunity to be a space of interpersonal connection and growth. Yet too often this opportunity of engagement is missed. I bring in strategies and connection tips to help your leadership and frontline team to CONNECT and CREATE SUCCESS.  Leaders are the seed planters and growers of corporate culture. How do you create a thriving culture of sustainable success? By igniting and integrating the WHY of what you do with those who are helping you do it.  

GOAL: Creating connection and meaning in the workplace to drive organizational and team goals.    

Virtual Presentation

Keynote Presentation

Workshop Session

Half Day Training

Full Day Training
CUSTOMER SERVICE - INSIDE-OUT EXCEEDING EXPECTATIONS
When it comes to reaching goals everything begins and ends with relationships. The relationships between your frontline people and your customers, the relationships between frontline and middle managers…you get the idea. The real competitive edge is the extent to which your people care. How invested they are in manifesting the grandest vision and, at the same time, taking care of the smallest details? Not because they are told to. Not because it says so in the manual.  Because they know it matters to the organization. And if it matters to the organization it matters to them.  Now that is how the engine of sustainable success gains momentum. This is how we bring HUMAN back into the workplace!  

GOAL: Educate, engage and empower team members 

Virtual Presentation

Keynote Presentation

Workshop Session

Half Day Training

Full Day Training
LEADERSHIP - THE CONFIDENT & CONNECTED LEADER
Leadership is more than skill…it is the active expression of values, passion, vision and service. How do you lead? What energy do you bring into the workplace every single day? Are you empowering your team to care? Are you communicating with confidence your goals, grit and gratitude? Leadership takes personal strength and vulnerability which can be hard to grow together in this era of perfectionism and our tendency to subscribe to an over achieving, hustle and grind culture. Yet organizations and businesses and people.need leaders to be both strong in vision and openness to collaboration, innovation and connection. As an "unstress" expert it is my passion and work to help leaders develop the skills and" MindSet Shifts" to lead with confidence, conviction, curiosity and courage. This is essential to growing as a person and growing business success.  

Empower, educate and grow your leadership skills via practical and powerful "MindSet Shifts" and skills training. Step up in your personal and professional life with more clarity and courage to create results. 

Virtual Presentation

Keynote Presentation

Workshop Session

Half Day Training

Full Day Training
ROCK YOUR LIFE. YES. YOU. CAN. 
Too often we become disconnected from our passions, purpose and ultimately our personal power. Joy suffers. Fun is forgotten. Yap. Life gets complicated. As determined people of doing it all it is so easy to, amongst the busy, become lost with "WHO" we are and "WHY" we are doing what we do. The result? Often pure chaos. And a general sense of "OVERWHELM" that thwarts opportunity, diminishes creativity and suffocates potential.  Learn tools and techniques to cut through all that "CRAZY" and reconnect with YOU. Your passions. Your purpose. Cultivate life success based on your priorities. Your expectations. Hold on. It's a crazy ride of self-reflection and, with an open mind, self-realization. Get ready for MindSet Shifts that fuel Actionable Steps for "RESULTS".  

"Ignite Your Passion. Live Your Purpose and. Rock Your Life:. 

Virtual Presentation

Keynote Presentation

Workshop Session

Half Day Training

Full Day Training
Without hesitation we recommend Trisha for your next event or corporate retreat.
Trisha's high energy and willingness to share herself connected with our large team quickly and her process created actionable goals for positive growth for individuals and the team as a whole.
Best session of the entire conference. Absolutely full of inspirational & practical knowledge.
If you want to make an impact on your audience invite Trisha Miltimore to speak at your event.
Her no holds bar attitude CAPTIVATES her audience from beginning to end.
Trisha has a natural ability to build a relationship with her audience. This event enabled us to strengthen relationships with our clients and create new ones. Thank you Trisha!
Trisha Miltimore CAN DELIVER CUSTOMIZED PRESENTATIONS WITHIN THE FOLLOWING AREAS OF EXPERTISE & TOPIC THEMES
Expertise in
Change Management
Communications
Employee Management
Leadership
Mental Health & Mental Wellness
Personal Development & Growth
Resilience & Adversity
Business Management
Speaker Types
Career Development
Conference Keynote
Economic Development
Family & Parenting
Inspirational
Motivation
Youth Leadership & Students
FAQs ON BOOKING Trisha Miltimore
Trisha Miltimore keynote speaker is an expert presenter and has a wide range of experience speaking to a wide variety of audiences and organizations. Trisha Miltimore delivers keynotes, workshops & training sessions. They may also host or emcee events. Hire Trisha Miltimore from Kelowna , British Columbia for your event to inspire the audience to take action and make change in their work and their lives. Your workplace will benefit from our keynote speaker and their keynote talks and speeches will shift the mindsets or behaviours for the audience members in Canada. 
Interested in Booking Trisha Miltimore for an event?
Are you looking to hire Trisha Miltimore for your event? Trisha Miltimore Kelowna , British Columbia is a dynamic and engaging speaker that offers audiences researched content paired with expertise and a dynamic speaking ability. Trisha Miltimore is also a Canadian corporate consultant and coach and facilitates workshops and training sessions for a corporate audience. Trisha Miltimore is an expert keynote presenter and speaks on wide variety of topics. Hiring a great speaker for your event is important and working with a thought leader like Trisha Miltimore from Speakers Canada's roster will engage audiences into the content of the presentation to bring awareness and a fresh perspective for their approach to their work and their lives. Book Trisha Miltimore to educate, motivate and activate the audience through an interactive and entertaining presentation at corporate meetings and gatherings.
Known as a popular key note speaker in Canada, Trisha Miltimore creates life changing experiences for the participants with practical insights and strategic advice they can implement right after the session. Working with a one our leading expert speaker like Trisha Miltimore from Kelowna , British Columbia offers organizations a fresh perspective to assist the people of the organization. No matter if it is a government, association, or business crowd, Trisha Miltimore is a perfect speaker for your event. Through unique practical insights for trending topics and years experience speaking to different organizations, Trisha Miltimore focuses on changing individuals to make better decisions at work and their lives. No matter if you are holding an in person or virtual event, having an influential speaker such as Trisha Miltimore will engage, motivate, and activate the audience to make a change in their lives and inspire action for results to meet organizational goals. Your workforce will benefit from Trisha Miltimore's presentations and speeches, with measurable results set to shift the people of the organization and core direction of the company. Book Trisha Miltimore speaker for your annual general meeting, conference, summit, or convention in Canada.
HOW MUCH DOES IT COST TO BOOK Trisha Miltimore FOR A VIRTUAL OR KEYNOTE PRESENTATION?
Trisha Miltimore is an expert professional key note speaker with a lot of experience speaking and delivering engaging talks to organizations and audiences in Canada. Each of Speaker Bureau Canada's talent have different ways to assess their fees, and Trisha Miltimore speaker fee ranges depending on the size of the audience, event format (in person or virtual), event location, and if the organization booking them is a non profit, association, government department/government agency or business/corporation. The speakers we work with are flexible with their fees, and it is important for us to learn more about your event before we approach them, as it is our role to work for you, and to help you find a speaker within budget. 
Please contact Speakers Bureau of Canada and provide us with your event details so that we can contact Trisha Miltimore to check availability or confirm the pricing and associated costs to hire a great speaker like Trisha Miltimore for your event. As Trisha Miltimore's agent and as a Canadian top speaker bureau and talent agency for speakers, we are able to propose each event opportunity from each host organization's behalf to try to help you get in touch with Trisha Miltimore and confirm them for your in person or online meeting/event. We can also provide and advise on the booking process and potentially negotiate their fee. Speakers Canada is a client focused speaker agency, and we work for you in finding good speakers for your team meetings and booking processes.
DISCLAIMER:
Speakers Bureau Canada assists companies and event planning teams seeking to hire talent like Trisha Miltimore for speaking engagements, virtual meetings, conference appearances, training sessions and workshops facilitations. Our Canadian speakers bureau does not claim to exclusively represent Trisha Miltimore, however they are represented by Speakers Canada, and we work with them closely for their Canadian speaking opportunities and bookings. As Canada's top speaker bureau, we represent Canadian motivational keynote speakers and professional guest speakers that will be available on your upcoming events date and location that are withing the budget. Our talented bureau speaker booking agency can help find business speakers or celebrity speakers that aligns with each organization, audience, event theme and the topic themes you hope for the speaker to address in their presentation. 
When SBC receives a request to book Trisha Miltimore we provide you with their speaker fees, travel costs and check their schedules. We work closely with the host organization's event planning team and the speaker to handle the logistics and to relay or negotiate associated costs. Our talented team members then will work with our talent directly or their agent/manager/assistant to confirm the Canadian speaker fee and travel expenses, so that event planning teams can receive an official quote for the speaker appearing at the event. Speaker fees and travel costs vary per speaker and our role is to contact Trisha Miltimore about your event, after we have connected with the event organizers to learn all the event details and/or conference program. Each booking request is unique since session durations and audience sizes can vary which may affect the speaker's fees. If you are looking to hire Trisha Miltimore, we recommend filling out the booking request form so a booking agent from Speakers Bureau Canada can get in touch with our talent to help you coordinate with your team to engage the speaker for a successful event.
Speakers Similar to Trisha Miltimore
Contact 
SPEAKERS BUREAU OF CANADA