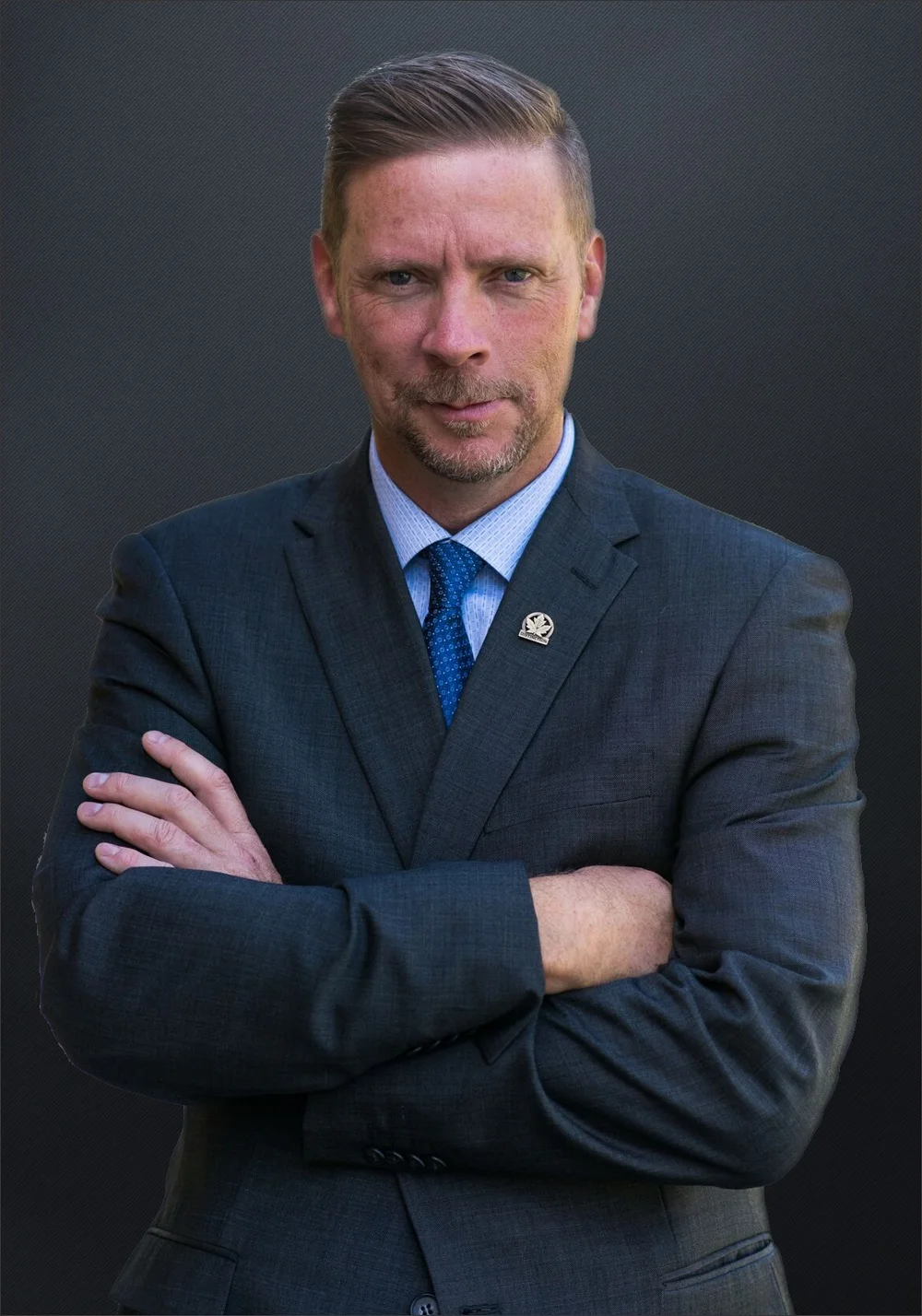 Crisis Management Strategist - High Pressure, High Stakes & Risk Management Communications Expert
Benjamin Morgan is a keynote speaker & one of Canada's leading risk & crisis communication experts for managing crisis satiations in high pressure environment. Benjamin Morgan has led multiple teams through numerous disasters and crises, including Canada's two costliest natural disasters and largest peace-time evacuation event. Benjamin is passionate and on a mission to help others in fostering the quality of life for individuals through preventative strategies for risk & crisis.
Change Management
Communications
Leadership
Mental Health
Personal Growth
Teamwork
Business Management
Agriculture & Farming
Campus & University Speakers
Community Engagement Events
Conference
Education & Teachers
Guest Panelist & Guided Q&A
Health and Safety
Healthcare
BENJAMIN MORGAN BIOGRAPHY
For over 15 years, Benjamin Morgan served a variety of Alberta communities (First Nations communities, High Level, High Prairie, Saddle Lake, Olds, Banff, Cochrane, Three Hills, the City of Calgary) as an EMT and Advanced Life Support Paramedic. During a 16-year career as an advanced care paramedic, Benjamin Morgan also served as the public information officer for City of Calgary Emergency Medical Services. It was in this role that he discovered a passion for the intersection of emergencies and communications.
Benjamin Morgan played critical communication leadership roles during Canada's two largest and costliest natural disasters: 2013 Calgary Flood & 2016 Fort McMurray wildfires. Acknowledgement for his contributions were received from both Prime Minister Brian Mulroney and Prime Minister Justin Trudeau. These two unprecedented events have afforded Benjamin unique communication experience and perspective in responding to disaster events and engaging with multiple stakeholder groups and levels of government. Benjamin was called as an expert communication witness at the Elliott Lake mall collapse public inquiry hearing, participated in a DRDC research project: Expert Round Table of Social Media in Emergency Management, and has traveled across the country sharing his experiences with municipalities, schools, and organizations.
During his time with the City of Calgary Emergency Medical Services, Benjamin Morgan held the role of Public Education Officer (2004 – 2007) – where he authored and issued over 150 media releases and conducted over 180 media interviews each year. After completing his Masters Degree of Professional Communications, Benjamin returned to the City of Calgary in a newly created role, Supervisor, Crisis Communications. Benjamin Morgan rebuilt the City's crisis communication plan, formed a crisis communications team of 84 professional communicators, and fostered critical relationships with external stakeholders. Engaging with his creative and innovative nature, Benjamin helped form the city's new public relations and crisis team which was accountable for corporate media relations, social media, crisis and issues management.
He was called in as a crisis communications expert by the Province of Ontario during the Elliott Lake disaster public inquiry hearing. Morgan was also a key participant in a Department of National Defence research project: Social Media Expert in Emergency Management 'round Table. Morgan is currently a principal at the Centre for Crisis & Risk Communications. With a drive for continuous learning, Benjamin Morgan immerses himself in the classroom environment where he doesn't think of himself as a teacher but rather a facilitator of the exchange of information. He finds that through teaching others, he continues to be challenged and learns. Benjamin teaches Issues Management, Risk, and Crisis Communications at Mount Royal University & Royal Roads University. This graduate level course is offered through the school of humanitarian studies and welcomes participants from the Master of Arts in Emergency Management, International Peace-building, and Interdisciplinary studies.
Benjamin Morgan

Topic Presentations
high stakes crisis communications
Virtual Presentation

Keynote Presentation

Workshop Session

Half Day Training

Full Day Training

Ben shares his knowledge, experience, and passion for crisis and risk communications. Having worked and advised with several organizations providing communication solutions in the times of a crisis or high risk situation, Ben is able to customize a program for your organization, providing the right training to the right people to do the right job no matter how stressed or how difficult the situation is. From communication team members, to leadership and executive teams, he shares science-based and research proven methodologies that can support your organization during high-stress, high-concern situations. With an abundance of expertise at our fingertips, Ben offers additional crisis management solutions to support communicating with media, online reputation and internal communications during a time of crisis.
high-stress = high-concern - risk & crisis communications & action
Virtual Presentation

Keynote Presentation

Workshop Session

Half Day Training

Full Day Training

In this presentation, Benjamin explores the science and research on how high-stress and high-concern situations change the rules of communication in a crisis management situation. He provides tips and tools on how you can adjust your crisis management strategy to resolve issues quickly, efficiently and with a strong connection with one another. 
the power of your words
Virtual Presentation

Keynote Presentation

Workshop Session

Half Day Training

Full Day Training

Benjamin knows the power of words. In this talk, he shares stories from his years as a corporate spokesperson and will introduce you to simple tools and formulas to help choose your best words.
crisis communication plan "health checkup"
Virtual Presentation

Keynote Presentation

Workshop Session

Half Day Training

Full Day Training

Having a "healthy" Crisis Communication plan is one way to increase your crisis communication success. Ben has participants complete a quick "health checkup" by answering 20 Crisis Communication Plan questions before the session. The checkup is designed to stimulate ideas and to provide suggestions, strengthening your organization's Crisis Communication Plan and program. At the presentation, Ben gathers the statistics and brings the "health checkup plan" into action. Sharing insights of the information gathered and identifies key areas of improvement for the organization and what individuals can do on their own.
issues management plans
Virtual Presentation

Keynote Presentation

Workshop Session

Half Day Training

Full Day Training

Although not ideal, sometimes your organization may need help getting out of a jam. Have an issue brewing that requires strategic communications support? Ben will work with your team and organization to outline your current communications strategy to identify how it can be improved. He will identify key areas as to where the communication is dropping off, and the results of it doing so. Be will then provide strategy so that your team can create an Issues Management Plan (IMP) that helps increase productivity and team synergy.
Benjamin Morgan can deliver customized presentations within the following topic themes.
How to book Benjamin Morgan for an event?
Benjamin Morgan keynote speaker is an expert presenter and has a wide range of experience speaking to a wide variety of audiences and organizations. Benjamin Morgan delivers keynotes, workshops & training sessions. They may also host or emcee events. Hire Benjamin Morgan from Calgary, Alberta for your event to inspire the audience to take action and make change in their work and their lives. Your workplace will benefit from our keynote speaker and their keynote talks and speeches will shift the mindsets or behaviours for the audience members in Canada. 
Interested in booking Benjamin Morgan for an event?
Are you looking to hire Benjamin Morgan for your event? Benjamin Morgan Calgary, Alberta is a dynamic and engaging speaker that offers audiences researched content paired with expertise and a dynamic speaking ability. Benjamin Morgan is also a Canadian corporate consultant and coach and facilitates workshops and training sessions for a corporate audience. Benjamin Morgan is an expert keynote presenter and speaks on wide variety of topics. Hiring a great speaker for your event is important and working with a thought leader like Benjamin Morgan from Speakers Canada's roster will engage audiences into the content of the presentation to bring awareness and a fresh perspective for their approach to their work and their lives. Book Benjamin Morgan to educate, motivate and activate the audience through an interactive and entertaining presentation at corporate meetings and gatherings.
Known as a popular key note speaker in Canada, Benjamin Morgan creates life changing experiences for the participants with practical insights and strategic advice they can implement right after the session. Working with a one our leading expert speaker like Benjamin Morgan from Calgary, Alberta offers organizations a fresh perspective to assist the people of the organization. No matter if it is a government, association, or business crowd, Benjamin Morgan is a perfect speaker for your event. Through unique practical insights for trending topics and years experience speaking to different organizations, Benjamin Morgan focuses on changing individuals to make better decisions at work and their lives. No matter if you are holding an in person or virtual event, having an influential speaker such as Benjamin Morgan will engage, motivate, and activate the audience to make a change in their lives and inspire action for results to meet organizational goals. Your workforce will benefit from Benjamin Morgan's presentations and speeches, with measurable results set to shift the people of the organization and core direction of the company. Book Benjamin Morgan speaker for your annual general meeting, conference, summit, or convention in Canada.
How much does it cost to hire Benjamin Morgan for a keynote presentation or virtual event?
Benjamin Morgan is an expert professional key note speaker with a lot of experience speaking and delivering engaging talks to organizations and audiences in Canada. Each of Speaker Bureau Canada's talent have different ways to assess their fees, and Benjamin Morgan speaker fee ranges depending on the size of the audience, event format (in person or virtual), event location, and if the organization booking them is a non profit, association, government department/government agency or business/corporation. The speakers we work with are flexible with their fees, and it is important for us to learn more about your event before we approach them, as it is our role to work for you, and to help you find a speaker within budget. 
Please contact Speakers Bureau of Canada and provide us with your event details so that we can contact Benjamin Morgan to check availability or confirm the pricing and associated costs to hire a great speaker like Benjamin Morgan for your event. As Benjamin Morgan's agent and as a Canadian top speaker bureau and talent agency for speakers, we are able to propose each event opportunity from each host organization's behalf to try to help you get in touch with Benjamin Morgan and confirm them for your in person or online meeting/event. We can also provide and advise on the booking process and potentially negotiate their fee. Speakers Canada is a client focused speaker agency, and we work for you in finding good speakers for your team meetings and booking processes.
Benjamin Morgan Disclaimer
Speakers Bureau Canada assists companies and event planning teams seeking to hire talent like

Benjamin Morgan

for speaking engagements, virtual meetings, conference appearances, training sessions and workshops facilitations. Our Canadian speakers bureau does not claim to exclusively represent

Benjamin Morgan

, however they are represented by Speakers Canada, and we work with them closely for their Canadian speaking opportunities and bookings. As Canada's top speaker bureau, we represent Canadian motivational keynote speakers and professional guest speakers that will be available on your upcoming events date and location that are withing the budget. Our talented bureau speaker booking agency can help find business speakers or celebrity speakers that aligns with each organization, audience, event theme and the topic themes you hope for the speaker to address in their presentation. 
When SBC receives a request to book Benjamin Morgan we provide you with their speaker fees, travel costs and check their schedules. We work closely with the host organization's event planning team and the speaker to handle the logistics and to relay or negotiate associated costs. Our talented team members then will work with our talent directly or their agent/manager/assistant to confirm the Canadian speaker fee and travel expenses, so that event planning teams can receive an official quote for the speaker appearing at the event. Speaker fees and travel costs vary per speaker and our role is to contact Benjamin Morgan about your event, after we have connected with the event organizers to learn all the event details and/or conference program. Each booking request is unique since session durations and audience sizes can vary which may affect the speaker's fees. If you are looking to hire Benjamin Morgan, we recommend filling out the booking request form so a booking agent from Speakers Bureau Canada can get in touch with our talent to help you coordinate with your team to engage the speaker for a successful event.