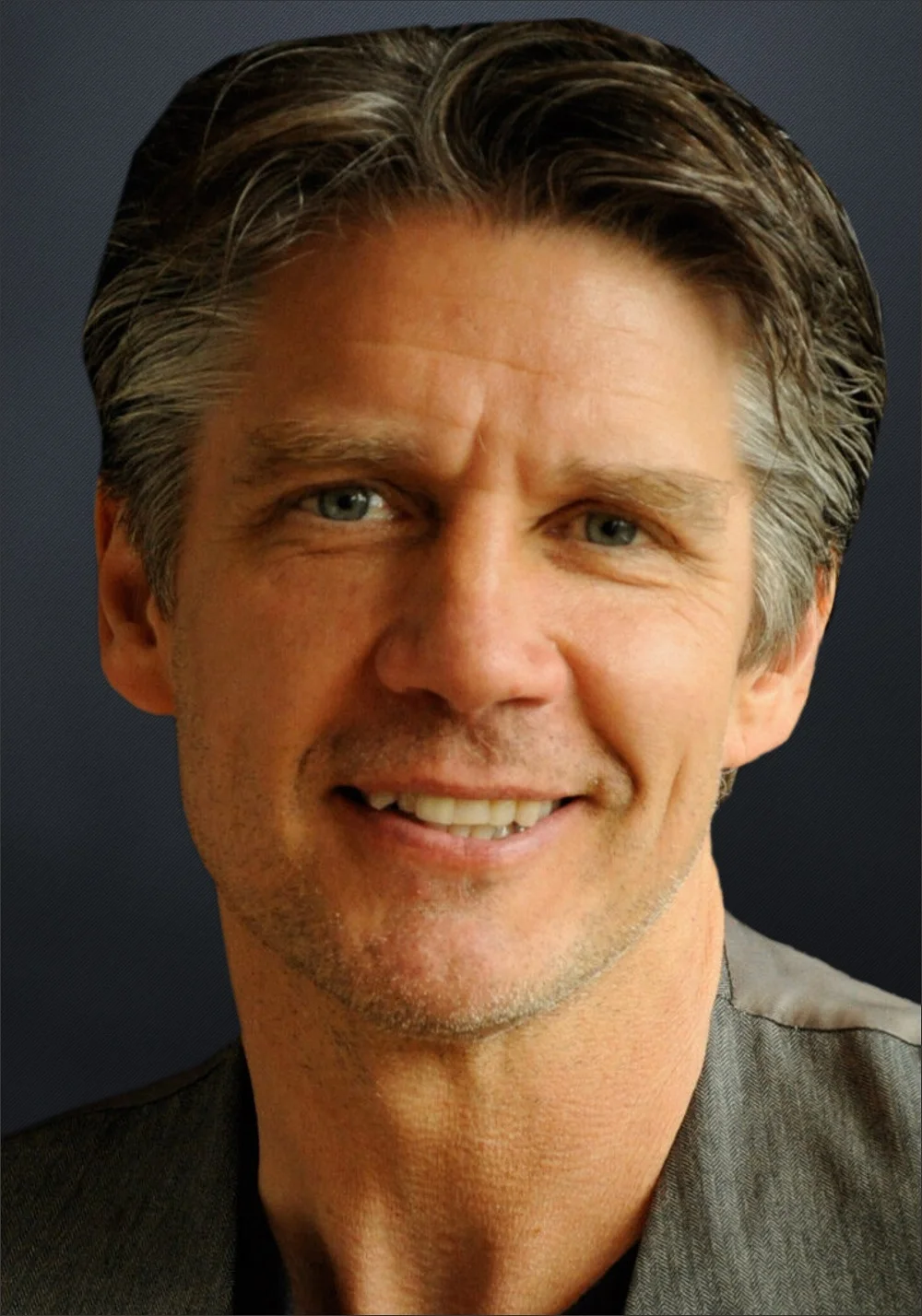 Vancouver, British Columbia
Conscious Leadership, Change and Mindfulness Expert
Dane Stevens is an author and coach who presents a workshop on his new book Reclaim Your Power to Create Your Best Life and explain the Neuro Trauma Healing Process.Dane Stevens believes real transformation comes from within and is the facilitator and principal of "An Extraordinary Life", a company that promotes and teaches transformation, empowerment and self-awareness.
Change Management
Health & Wellness
Leadership
Mental Health
Peak Performance
Personal Growth
Resilience & Adversity
Campus & University Speakers
Conference
Education & Teachers
Finance & Insurance
Health and Safety
Healthcare
Inspirational
Motivation
DANE STEVENS BIOGRAPHY
Dane Stevens is a thought leader, author, speaker, facilitator and principal of An Extraordinary Life, a company that promotes and teaches transformation, empowerment and self-awareness. Dane is the author of Reclaim Your Power to Create Your Best Life, a book that shows people how to deal with and heal trauma, unwanted behaviours, and chronic conditions. He has completed the RYP book tour in Canada in the US in 2020, with his next book: Unleash Your Genius – Letting Your True Self Out, due in 2021. Stevens is now doing keynotes on the topics of: Conscious Leadership, Mindfulness, Mental Health, Overcoming, Change and Transition.
Dane Stevens is the developer of the Neuro Trauma Healing Process (NTHP) and the Soul Re-Cognition Process (SRC). Healing to Empowerment modalities were developed out of sheer necessity when he had his nervous system seriously compromised by a well-meaning therapist, who tried to force a childhood trauma out of him. It left him in a state of constant anxiety and turned his life into complete shambles, eventually leaving him homeless, afraid and out of control.
Dane Stevens went on a mad search to try and figure out what the hell happened to him and how to get his life back. He sought out therapists, counsellors, healers, gurus- anyone and everyone he thought could tell him what was happening to him and help him to recover; all the while sleeping in his car when he had one, or on the beach. After five years of seeking and searching he discovered a way to bring the trauma that was brought alive in him, to resolution, and stop it from running and ruining his life. The result of his healing journey is the Neuro Trauma Healing Process – NTHP. A healing modality that is achieving unparalleled results internationally, taking people from healing into empowerment, naturally and with certainty.
All his work and study of human consciousness turned a corner and became much more than he imagined though. Healing from his past took him into a place of peace and fulfillment he didn't expect, or even know was possible. Dane Stevens assumed the deep inner peace and ease that had come over him was a passing thing, but it was not. Dane Stevens still lives in that powerfully connected place and has developed the Soul Re-Cognition Process, the process that came out of NTHP and is the natural continuation that leads from healing into full-on empowerment, or full self-expression.
Dane Stevens is very passionate about sharing the simple yet powerful learnings that have taken him from being destitute and homeless to living a healthy, rich and fulfilling life. Dane Stevens feels a sense of duty to teach others how they too can access their natural states of happiness, fulfillment, and success, and that it is equally available to everyone, now. Dane's talks will inspire and show people how they can step back into their power and thrive in their life, by simply being who they truly are.
Dane's workshop is a fun, experiential-adventure, based on true Self-Empowerment as people get re-acquainted with their inner power. This is a very exhilarating workshop where people come away with understanding, practical tools, and a newfound understanding about what they need to reach their full potential, as an individual and as a part of a team. Dane Stevens is a "Thought Leader" and a "Behavioral Empowerment" specialist who speaks on the topics: Conscious Leadership, Mindfulness, Mental Health, Resiliency and Overcoming, Change and Transition.
Dane Stevens

Topic Presentations
reclaim your power - how to recreate your life from the inside, out!
Virtual Presentation

Keynote Presentation

Workshop Session

Half Day Training

Full Day Training

Based on his book Reclaim Your Power to Create Your Best Life – Dane Stevens speaks about the practical functionality of the human nervous system and how it relates to our mental/ emotional health and well-being. He shows how unfinished business of adverse experiences is the primary cause of the dysfunctions that are occurring in the world today. Dane Stevens then introduces the great opportunity that awaits the individuals and the societies who open up to and embrace a higher consciousness- higher intelligence, and the tremendously positive effects it will have on our world.

In this talk/workshop you will gain an understanding that operating as a spiritual being with a physical body and a nervous system, is made to serve you. Instead of feeling like you are swimming upstream against life, you will discover how to align with your essential Self, take back control of your life and live a life you love to live- by simply being who you really are.

Dane Stevens has presented this talk and workshop to thousands of people internationally and has achieved unparalleled results with his groundbreaking process. Through his fun and inspiring approach, they have received clear and practical information that has helped them to resolve issues in the areas of health, relationships, wealth, and success.
conscious leaders needed - creating a brighter tomorrow – today.
Virtual Presentation

Keynote Presentation

Workshop Session

Half Day Training

Full Day Training

Consciousness is humanity's next great frontier and understanding it is the key to our ability to thrive in the future. In order to move forward in these complex and changing times, conscious leaders are needed.

In Dane Stevens talk/ workshop you will learn how to be a conscious and effective leader by learning how first to follow; follow and trust the wisdom within yourself. This wisdom is beyond your personal programming and sits pure and untouched underneath your life's experience. This level of our consciousness is beyond ego and the cerebral thinking mind. It is wisdom connected to the whole, is creative and inclusive– It is our very nature.

We are in challenging times that require strong leadership to bring us all together in our deepest commonality. That commonality is understanding the wisdom within each one of us that connects us all. In these turbulent times, the task of bringing people together in harmony may seem next to impossible, but a leader who is in tune with that higher aspect within themself will be able to create a wide enough and safe enough space for others to rise above their fragmented, limited perspectives, back into connection with the whole.

Dane Stevens will guide and inspire you into aligning with the higher aspects within you and thrive as a full and connected individual. All the pressure will be taken off you as an individual, as you naturally rise above the personal sense of ego and allow your higher Self, your inner leader to shine forth. The alchemy that occurs out of this higher dimension of consciousness is what is needed for us to embrace and thrive as individuals and as a society through these great times of change.
mindfulness - connecting to the higher dimension within you
Virtual Presentation

Keynote Presentation

Workshop Session

Half Day Training

Full Day Training

To be 'mindful' would imply that our 'mind is full' but in truth, it is the opposite. When we are truly mindful, we have in fact risen above the level of thought. We then see the world through new and expanded eyes and the heart naturally opens. In Order to be who we truly are, we need first to experience mindfulness to understand what we are not.

You will be guided to a higher dimension of your own consciousness where peace, ease and order prevail. You will see how, when you align with this higher part of your consciousness,
you can transform places of stress, uncertainty, fear and lack into well-being, power, and prosperity. Not only bringing you peace and clarity but making you profoundly more effective and proactive in your life. This is the power that makes a way when you don't see one.
mastering the art of change
Virtual Presentation

Keynote Presentation

Workshop Session

Half Day Training

Full Day Training

Besides death and taxes, the one other constant we can count on is change. Every company, group and individual faces the challenges and adversities of change. Our ability to handle these shifts depict how effective and happy we will be in our life. In times of transition or crisis, it is essential to have access to internal resources that help us stay on top of our life with optimism and curiosity. Dane shares how you can stay in alignment with life and use change to your advantage.

In this talk/workshop you will learn a new way to view circumstances that can serve instead of overwhelming. Change becomes a welcomed friend instead of a foe. You will learn how to discern what is most important to you so you focus more clearly and make the choices that will take you to the ultimate outcome more simple and obvious. Whether it is a relationship, a group dynamic or even health challenges, the equation for clarity and resolution is the same.

Dane Stevens will provide you with the practical resources you need to face challenges head-on with a sense of spirited adventure! You will be taught how to effectively turn adversities around with a perception that allows you to use them as stepping-stones to come alive and be more than you 'thought' you could be. Leave this workshop with the relaxed and certain knowledge that you are bigger than anything that happens to you, that you can handle whatever comes at you and look forward to "What's next?!"
I am now plunging into the unknown, free from past fears and doing what I always wanted to do. And I couldn't have done it without Dane's guidance and support. Thank you Dane! The game of life isn't difficult it's fun!
Mercer Human Resource Consulting Milan, Italy
RECLAIM YOUR POWER To Create Your Best Life ~ By Dane Stevens
RECLAIM YOUR POWER To Create Your Best Life ~ By Dane Stevens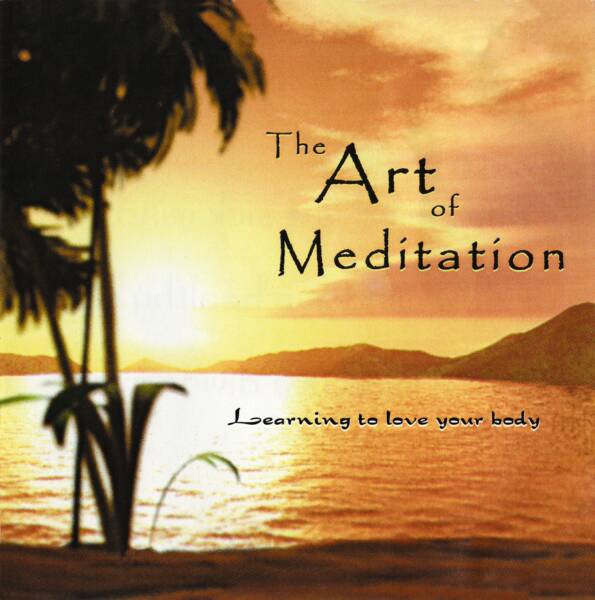 The Art Of Meditation
The Art Of Meditation
How to book Dane Stevens for an event?
Dane Stevens keynote speaker is an expert presenter and has a wide range of experience speaking to a wide variety of audiences and organizations. Dane Stevens delivers keynotes, workshops & training sessions. They may also host or emcee events. Hire Dane Stevens from Vancouver, British Columbia for your event to inspire the audience to take action and make change in their work and their lives. Your workplace will benefit from our keynote speaker and their keynote talks and speeches will shift the mindsets or behaviours for the audience members in Canada. 
Interested in booking Dane Stevens for an event?
Are you looking to hire Dane Stevens for your event? Dane Stevens Vancouver, British Columbia is a dynamic and engaging speaker that offers audiences researched content paired with expertise and a dynamic speaking ability. Dane Stevens is also a Canadian corporate consultant and coach and facilitates workshops and training sessions for a corporate audience. Dane Stevens is an expert keynote presenter and speaks on wide variety of topics. Hiring a great speaker for your event is important and working with a thought leader like Dane Stevens from Speakers Canada's roster will engage audiences into the content of the presentation to bring awareness and a fresh perspective for their approach to their work and their lives. Book Dane Stevens to educate, motivate and activate the audience through an interactive and entertaining presentation at corporate meetings and gatherings.
Known as a popular key note speaker in Canada, Dane Stevens creates life changing experiences for the participants with practical insights and strategic advice they can implement right after the session. Working with a one our leading expert speaker like Dane Stevens from Vancouver, British Columbia offers organizations a fresh perspective to assist the people of the organization. No matter if it is a government, association, or business crowd, Dane Stevens is a perfect speaker for your event. Through unique practical insights for trending topics and years experience speaking to different organizations, Dane Stevens focuses on changing individuals to make better decisions at work and their lives. No matter if you are holding an in person or virtual event, having an influential speaker such as Dane Stevens will engage, motivate, and activate the audience to make a change in their lives and inspire action for results to meet organizational goals. Your workforce will benefit from Dane Stevens's presentations and speeches, with measurable results set to shift the people of the organization and core direction of the company. Book Dane Stevens speaker for your annual general meeting, conference, summit, or convention in Canada.
How much does it cost to hire Dane Stevens for a keynote presentation or virtual event?
Dane Stevens is an expert professional key note speaker with a lot of experience speaking and delivering engaging talks to organizations and audiences in Canada. Each of Speaker Bureau Canada's talent have different ways to assess their fees, and Dane Stevens speaker fee ranges depending on the size of the audience, event format (in person or virtual), event location, and if the organization booking them is a non profit, association, government department/government agency or business/corporation. The speakers we work with are flexible with their fees, and it is important for us to learn more about your event before we approach them, as it is our role to work for you, and to help you find a speaker within budget. 
Please contact Speakers Bureau of Canada and provide us with your event details so that we can contact Dane Stevens to check availability or confirm the pricing and associated costs to hire a great speaker like Dane Stevens for your event. As Dane Stevens's agent and as a Canadian top speaker bureau and talent agency for speakers, we are able to propose each event opportunity from each host organization's behalf to try to help you get in touch with Dane Stevens and confirm them for your in person or online meeting/event. We can also provide and advise on the booking process and potentially negotiate their fee. Speakers Canada is a client focused speaker agency, and we work for you in finding good speakers for your team meetings and booking processes.
Dane Stevens Disclaimer
Speakers Bureau Canada assists companies and event planning teams seeking to hire talent like

Dane Stevens

for speaking engagements, virtual meetings, conference appearances, training sessions and workshops facilitations. Our Canadian speakers bureau does not claim to exclusively represent

Dane Stevens

, however they are represented by Speakers Canada, and we work with them closely for their Canadian speaking opportunities and bookings. As Canada's top speaker bureau, we represent Canadian motivational keynote speakers and professional guest speakers that will be available on your upcoming events date and location that are withing the budget. Our talented bureau speaker booking agency can help find business speakers or celebrity speakers that aligns with each organization, audience, event theme and the topic themes you hope for the speaker to address in their presentation. 
When SBC receives a request to book Dane Stevens we provide you with their speaker fees, travel costs and check their schedules. We work closely with the host organization's event planning team and the speaker to handle the logistics and to relay or negotiate associated costs. Our talented team members then will work with our talent directly or their agent/manager/assistant to confirm the Canadian speaker fee and travel expenses, so that event planning teams can receive an official quote for the speaker appearing at the event. Speaker fees and travel costs vary per speaker and our role is to contact Dane Stevens about your event, after we have connected with the event organizers to learn all the event details and/or conference program. Each booking request is unique since session durations and audience sizes can vary which may affect the speaker's fees. If you are looking to hire Dane Stevens, we recommend filling out the booking request form so a booking agent from Speakers Bureau Canada can get in touch with our talent to help you coordinate with your team to engage the speaker for a successful event.