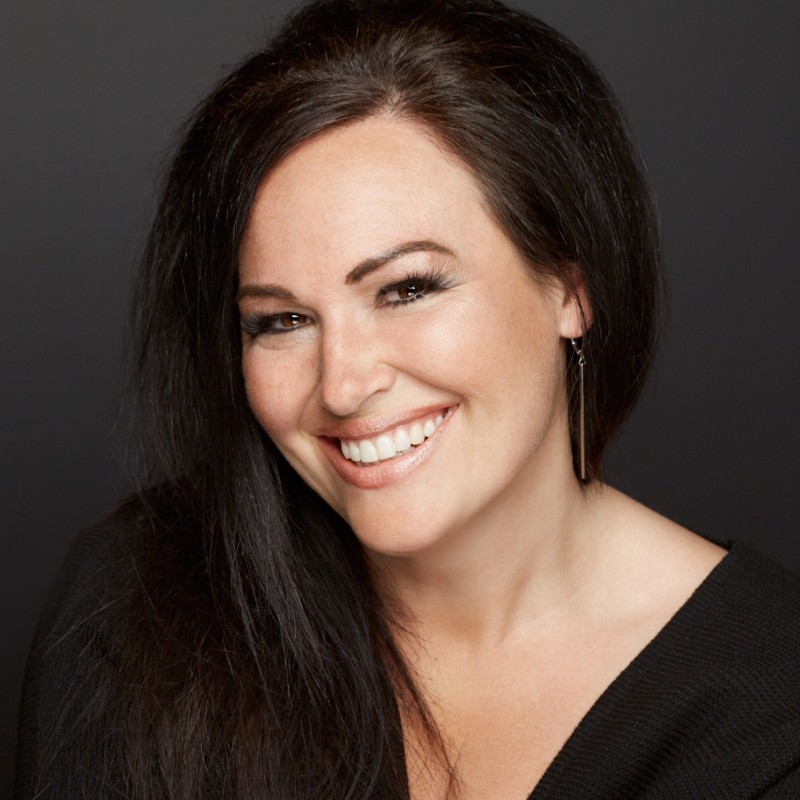 Certified Financial Planner, Wealth Strategist & Financial Author
Travels From:
Calgary, Alberta
Lisa Elle has been a wealth strategist and a Certified Financial Planner for over 20 years and is passionate about helping others create financial clarity and fund their dreams. She has an alphabet soup of letters behind her name including a degree in Management and multiple Prominent Financial Designations.
Expertise in
Health and Wellness
Personal Development & Growth
Business Growth & Strategy
Speaker Types
Campus & University Speakers
Conference Keynote
Family & Parenting
Finance & Insurance
Gender Equality
Guest Panelist & Guided Q&A
Lifestyle & Health
LISA ELLE BIOGRAPHY
Lisa Elle is the founder of The Wealth Collective™, owner of Ellements Financial Group, host of the Money Makeover Podcast & the author of STRUT: How to Kick Financial ASSets in Sexy Shoes. Lisa has been a wealth strategist and a Certified Financial Planner for over 20 years and is passionate about helping women create financial clarity and fund their dreams. She has an alphabet soup of letters behind her name including a degree in management and multiple prominent financial designations. But unlike most women Elle knows, she became infatuated with finance at a very early age. When she was 13, her father would summon her family into his boardroom every Sunday evening to discuss family finances. While Elle's friends were crushing on Hollywood stars, she was reading The Wealthy Barber and fantasizing about business strategies and David Chilton. Elle sought out her first financial advisor at the age of 17, and she still remembers "clear as day" the two mutual funds she invested in at that time. Elle was young, but she'd found her calling and was ready to charge full steam ahead into the world of finance.
Elle's online presence began taking form only five years ago, but it has grown rapidly. She is now active on Facebook, Instagram and Pinterest; and she has a weekly blog, a podcast, and weekly and monthly email newsletters. She also has created online courses for her clients to complete at their own pace. Lisa Elle offers one-on-one financial planning through Ellements Financial, but also has programs designed to be accessible to all. She offers her Money Makeover podcast, Financial Bliss blog and live shows (called Strut Show) on Instagram and Facebook free of charge.
Lisa Elle also created WealthSpa, an online membership portal that hosts all of her programs and courses (more than 300 hours of in-depth consumable content), for clients who want to dive deeper but can't afford or don't need one-on-one financial planning. Lisa Elle, like the majority of her clients — mostly young women and new business owners — tries to balance family, finances and fitness while juggling her business and being an attentive mother. As a financial coach and author attributes her success in part to a regimented schedule that embraces a commitment to work/life balance.
Lisa Elle is a Certified Financial Planner (CFP), Certified Professional Consultant on Aging (CPCA), Certified Cash Flow Specialist (CCS), Elder Planning Counselor (EPC), Certified Health Specialist (CHS), Responsible Investment Specialist (RIS), Certified Estate Advisor (CEA), and has a Fellowship with the Canadian Securities Institute (FCSI). Lisa Elle is ranked among the best financial planners in Canada! She loves helping women with cash flow planning and building wealth so they can accomplish their long-term goals, while still buying Starbucks, shoes and designer handbags guilt free although she works with a range of clients. Lisa is a mother of two beautiful girls and lives and works out of Cochrane, Alberta.
When she's not needed as a chauffeur, short order chef to her family, or volunteering at church or school, Lisa Elle enjoys skiing and training for marathons around Cochrane's majestic lakes or writing early in the morning with a warm cup of coffee. She loves new adventures and enjoys anything that involves traveling to new places to explore (even if it's just a drive to the mountains for a hilltop selfie). She has been featured numerous times as a financial expert on Global TV, CTV, the Toronto Star, Huffington Post and recently the feature story for Investment Executive Journal across Canada.
5 Tips to Maximize Your Wealth
Objective: You will learn 5 informative and actionable tips to help you act now on maximizing your wealth.

Whether it be personal or business, money doesn't need to be complicated, but it does require some time and planning to set yourself up for success. In this presentation, Lisa will discuss how to be |SMARTER" with your money goals and the importance of creating clarity.

Everyone needs a financial base, and you will learn how to protect it by ensuring you have a risk management plan, and why it's recommended to work with an independent holistic financial planner. These practical approaches are just what you need to know to level-up and uncomplicate your personal and business wealth goals!

Virtual Presentation

Keynote Presentation

Workshop Session

Half Day Training

Full Day Training
Your Money Philosophy
Objective: To know the 3 questions you MUST ask yourself to become clear about what money means to you. Uncover your money brilliance!

We all grow up inheriting our families' beliefs and values around money and wealth. The question you must ask yourself is, do you believe those same ideas now? Are you truly dialed in to your thoughts, beliefs, and baselines around money as an adult? Have you asked yourself those tough questions that might take you a bit of time to ponder? Did you write them down?

In this presentation, Lisa will explore the three questions you must ask yourself and explore. This will allow you to create the clarity and direction required to set yourself and your business up for success. Be ready to dig deep and take notes, your future depends on it!

Virtual Presentation

Keynote Presentation

Workshop Session

Half Day Training

Full Day Training
Understanding Your Financial Behavior to Maximize Wealth
Objective: You will learn how to identify 4 main types of financial behaviors, how they are restricting you from reaching your financial goals and provide you with tools to help maximize your wealth.

Sometimes, it's not about the numbers. Your relationship with money is what determines your financial success and this starts with understanding how you interact with money everyday. Understanding these behaviours is key to uncovering what is potentially blocking you from maximizing your wealth. In this presentation, we will uncover your financial biases, money moods & spending patterns, and shift these behaviors which is essential for financial success. You will learn how to easily identify your key financial behavioural traits important to communicating in relationships.

Money is present at every turn in life from big corporate financial decisions to interpersonal relationships, and today's leaders will benefit from improved confidence and clarity in making financial decisions and reaching those next-level financial goals.

Virtual Presentation

Keynote Presentation

Workshop Session

Half Day Training

Full Day Training
"I must say that Lisa is passionate, knowledgeable, and genuine for her interest in achieving the best for me, her client. That really makes a true professional financial advisor. Lisa has this and much more to offer. She is so fun and relaxing to work with that it made me at peace with my finances. Her dedication to clients, education and business excellence sets her apart from previous experience and would highly recommend her to anyone seeking to achieve better financial outcomes."
"Lisa is everything you could possibly dream of in a financial planner! She might be the most impressive woman I have ever met! She is incredibly organized, intuitive and understanding. She takes the often overwhelming field of finance and breaks it down in easy to digest concepts. She also takes a holistic and fierce, yet feminine approach which is a breath of fresh air in a field typically dominated by masculine energies, which I often find intimidating. Lisa is also magnetizing, inspiring, uplifting and a literal delight. From her book, to her podcast, to just hearing her speak, I have learned so much about money, business and life. I don't know how one person can be so captivating, smart, funny, and fabulous all in one package, but Lisa is the real deal.
Thank you Lisa for the generous wisdom and inspiration you share every time you speak."
"If you want an energizing, educational and insightful speaker on money, then Lisa is your gal."
"Money – It's our greatest life challenge right now and I just want to be able to retire one day and live comfortably but we had no road-map on how to get there or where we're even going….it was always just a someday goal. Now I don't have to dream of winning the lottery so I can retire. You're my god send Lisa and thank you for all the information you share in your talks!"
"I didn't think anyone could make expenses and tax talks entertaining…. But …. You've proven me wrong."
"I wanted to take a moment to sincerely thank you from the bottom of my heart for sharing some of your financial passion and knowledge with us!! I had an 'AH HA MOMENT' when you talked about 'caring for your money'. I've always said (even out-loud) that I don't really care about money, and that I'm not attached to it. You made me realize that I LOVE MONEY, AND I CARE ABOUT MY MONEY!!! Thank you, thank you, thank you. Changing my mindset around money is the breakthrough that I needed to move powerfully forward in my business success! I truly appreciate you!"
Lisa Elle CAN DELIVER CUSTOMIZED PRESENTATIONS WITHIN THE FOLLOWING AREAS OF EXPERTISE & TOPIC THEMES
Expertise in
Health and Wellness
Personal Development & Growth
Business Growth & Strategy
Speaker Types
Campus & University Speakers
Conference Keynote
Family & Parenting
Finance & Insurance
Gender Equality
Guest Panelist & Guided Q&A
Lifestyle & Health
Motivation
Staff Appreciation & Employee Recognition
Women of Influence
FAQs ON BOOKING Lisa Elle
Lisa Elle keynote speaker is an expert presenter and has a wide range of experience speaking to a wide variety of audiences and organizations. Lisa Elle delivers keynotes, workshops & training sessions. They may also host or emcee events. Hire Lisa Elle from Calgary, Alberta for your event to inspire the audience to take action and make change in their work and their lives. Your workplace will benefit from our keynote speaker and their keynote talks and speeches will shift the mindsets or behaviours for the audience members in Canada. 
Interested in Booking Lisa Elle for an event?
Are you looking to hire Lisa Elle for your event? Lisa Elle Calgary, Alberta is a dynamic and engaging speaker that offers audiences researched content paired with expertise and a dynamic speaking ability. Lisa Elle is also a Canadian corporate consultant and coach and facilitates workshops and training sessions for a corporate audience. Lisa Elle is an expert keynote presenter and speaks on wide variety of topics. Hiring a great speaker for your event is important and working with a thought leader like Lisa Elle from Speakers Canada's roster will engage audiences into the content of the presentation to bring awareness and a fresh perspective for their approach to their work and their lives. Book Lisa Elle to educate, motivate and activate the audience through an interactive and entertaining presentation at corporate meetings and gatherings.
Known as a popular key note speaker in Canada, Lisa Elle creates life changing experiences for the participants with practical insights and strategic advice they can implement right after the session. Working with a one our leading expert speaker like Lisa Elle from Calgary, Alberta offers organizations a fresh perspective to assist the people of the organization. No matter if it is a government, association, or business crowd, Lisa Elle is a perfect speaker for your event. Through unique practical insights for trending topics and years experience speaking to different organizations, Lisa Elle focuses on changing individuals to make better decisions at work and their lives. No matter if you are holding an in person or virtual event, having an influential speaker such as Lisa Elle will engage, motivate, and activate the audience to make a change in their lives and inspire action for results to meet organizational goals. Your workforce will benefit from Lisa Elle's presentations and speeches, with measurable results set to shift the people of the organization and core direction of the company. Book Lisa Elle speaker for your annual general meeting, conference, summit, or convention in Canada.
HOW MUCH DOES IT COST TO BOOK Lisa Elle FOR A VIRTUAL OR KEYNOTE PRESENTATION?
Lisa Elle is an expert professional key note speaker with a lot of experience speaking and delivering engaging talks to organizations and audiences in Canada. Each of Speaker Bureau Canada's talent have different ways to assess their fees, and Lisa Elle speaker fee ranges depending on the size of the audience, event format (in person or virtual), event location, and if the organization booking them is a non profit, association, government department/government agency or business/corporation. The speakers we work with are flexible with their fees, and it is important for us to learn more about your event before we approach them, as it is our role to work for you, and to help you find a speaker within budget. 
Please contact Speakers Bureau of Canada and provide us with your event details so that we can contact Lisa Elle to check availability or confirm the pricing and associated costs to hire a great speaker like Lisa Elle for your event. As Lisa Elle's agent and as a Canadian top speaker bureau and talent agency for speakers, we are able to propose each event opportunity from each host organization's behalf to try to help you get in touch with Lisa Elle and confirm them for your in person or online meeting/event. We can also provide and advise on the booking process and potentially negotiate their fee. Speakers Canada is a client focused speaker agency, and we work for you in finding good speakers for your team meetings and booking processes.
DISCLAIMER:
Speakers Bureau Canada assists companies and event planning teams seeking to hire talent like Lisa Elle for speaking engagements, virtual meetings, conference appearances, training sessions and workshops facilitations. Our Canadian speakers bureau does not claim to exclusively represent Lisa Elle, however they are represented by Speakers Canada, and we work with them closely for their Canadian speaking opportunities and bookings. As Canada's top speaker bureau, we represent Canadian motivational keynote speakers and professional guest speakers that will be available on your upcoming events date and location that are withing the budget. Our talented bureau speaker booking agency can help find business speakers or celebrity speakers that aligns with each organization, audience, event theme and the topic themes you hope for the speaker to address in their presentation. 
When SBC receives a request to book Lisa Elle we provide you with their speaker fees, travel costs and check their schedules. We work closely with the host organization's event planning team and the speaker to handle the logistics and to relay or negotiate associated costs. Our talented team members then will work with our talent directly or their agent/manager/assistant to confirm the Canadian speaker fee and travel expenses, so that event planning teams can receive an official quote for the speaker appearing at the event. Speaker fees and travel costs vary per speaker and our role is to contact Lisa Elle about your event, after we have connected with the event organizers to learn all the event details and/or conference program. Each booking request is unique since session durations and audience sizes can vary which may affect the speaker's fees. If you are looking to hire Lisa Elle, we recommend filling out the booking request form so a booking agent from Speakers Bureau Canada can get in touch with our talent to help you coordinate with your team to engage the speaker for a successful event.
Speakers Similar to Lisa Elle
Contact 
SPEAKERS BUREAU OF CANADA