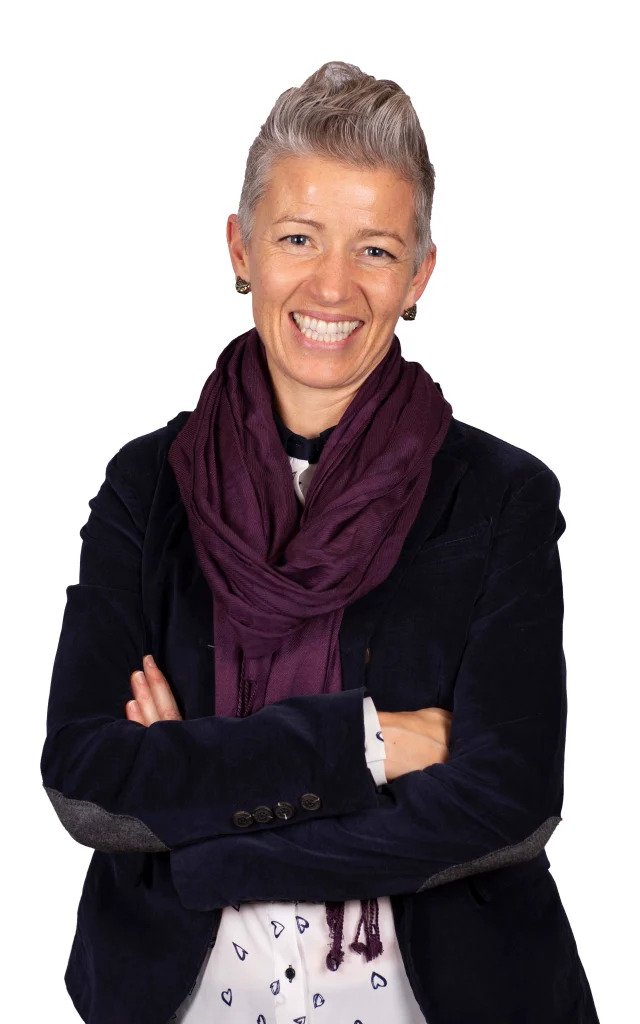 Executive Coaching, Leadership Development, Certified Emotional Intelligence Coach & Facilitator
Travels From:
Hamilton, Ontario
Teresa Quinlan is a certified Emotional Intelligence Coach, facilitator, and speaker with 19 years of professional experience in Learning and Development. Over 2+ decades of coaching, training, and speaking to thousands of executives, leaders, and professionals to bring emotional intelligence skills into workplaces around the globe. Teresa has been focused on transforming individuals, teams and organizations to greater levels of performance since 1998 and has experienced leading teams and organizations through the highest of highs and the most challenging changes.
Expertise in
Change Management
Communications
Diversity and Inclusion
Employee Management
Health and Wellness
Leadership
Mental Health & Mental Wellness
Business Management
Speaker Types
Agriculture & Farming
All Staff Meeting
Annual General Meetings
Associations & Unions
Audience Industry
Award Gala's & After Dinner
Awareness Days
TERESA QUINLAN BIOGRAPHY
Teresa Quinlan is an executive coaching and leadership development expert, a keynote Speaker, a certified emotional intelligence coach, facilitator and consultant with 19 years of professional experience in Learning and Development.
An Entrepreneur and Founder of her personal brand and the formula IQ+EQ=TQ, Teresa is passionate about emotional intelligence as the key ingredient to leveraging your IQ and personality and achieving the greatest levels of performance success.
Teresa Quinlan has been focused on transforming individuals, teams and organizations to greater levels of performance since 1998 and has experienced leading teams and organizations through the highest of highs and the most challenging changes.
Having spent over 25 years cultivating a rich and diverse set of skills, knowledge, behaviours, coaching and training new and experienced leaders, and mentoring, Teresa Quinlan has developed shoot-straight coaching, training, and mentoring techniques which foster opportunities for sustainable behavioural changes that lead to exceptional results; whether these results are to improve an individual's overall sense of well-being, a teams ability to be innovative, collaborative, self-organizing and self-directing, or an organizations ability to truly live their values throughout every uphill battle and downhill celebration.
The road for Emotional Intelligence can being with the EQi-2.0 assessment; providing the baseline markers for one's current EQ skill set. Development of EQ is done in many ways including 1:1 Coaching, lEQdership – Leadership Development through Emotional Intelligence Program, Webinars, Speaking Engagements, Team coaching, and consultation.
Emotional Intelligence in Today's Workplace
As professionals, human skills are the most sought after skills in the workplace. They allow us to flourish through all circumstances, with all individuals, no matter the day, time, environment. This interactive sessions addresses the ever pressing questions "What is emotional intelligence, how do we get it, and why does it matter so much?" Every participant will walk away with a clear understanding of what emotional intelligence is and 2 EI strategies for their self-awareness and self-management.

Virtual Presentation

Keynote Presentation

Workshop Session

Half Day Training

Full Day Training
Emotional Fortitude and High Performance
We are all living in a time of fast pace, do it now, do it better, get to the finish line in the least amount of time, under budget, and with everyone smiling. Or at least we hope everyone can be smiling. The truth is, without emotional fortitude, we often don't cross the finish line and more often, lose people along the way. This far-reaching talk by Teresa Quinlan gets to the heart of how we develop emotional fortitude at any age and apply that directly to our performance capabilities.

Furthermore, this talk taps into the power of emotional intelligence to lead others; the most important skill to navigating the every-changing landscape of people. All participants will walk away with 2-3 strategies for stress management, self-actualization, empathy, and flexibility to enhance their emotional intelligence and leadership effectiveness.

Virtual Presentation

Keynote Presentation

Workshop Session

Half Day Training

Full Day Training
Leadership Excellence – Beyond the Title
Psychological safety is a buzz word used too often without understanding of exactly what it takes to establish a culture rich with trust. Every workplace, and every employee within that workplace, deeply desires an environment in which they can be authentic, capitalize on their skills, and be seen and heard.

In this comprehensive session, every participant will hear what it's like to lead without a title; the characteristics of leadership excellence to influence anyone, anytime, anywhere. Each participant will leave this session with an understanding of the foundation of psychological safety from 3 pillars of emotional intelligence: empathy, assertiveness, and interpersonal relationships.

*Custom keynote presentations available.

Virtual Presentation

Keynote Presentation

Workshop Session

Half Day Training

Full Day Training
EXECUTIVE COACHING
The high-touch, concierge experience of Executive Coaching is about one thing; helping you find the resources within for sustainable transformation.

Virtual Presentation

Keynote Presentation

Workshop Session

Half Day Training

Full Day Training
CORPORATE COACHING AND TRAINING
Leadership Excellence is a commitment to better.

EQi assessment, real time debrief, and hands-on workshop experiences elevate emotional intelligence skills throughout leadership while supporting organizational strategy and goals.

CORE Workshop Experiences:

Team Work – Psychological Safety and Getting Things Done
Tough Conversations – Speaking Straight
High Functioning and High Performing – Balancing Independence (Authenticity) and Empathy
Flourishing through Change and Uncertainty – Leading Self and Others
Emotional Fortitude and Resilience – Avoiding the Burnout Crisis

*CUSTOM workshop experiences available.

Virtual Presentation

Keynote Presentation

Workshop Session

Half Day Training

Full Day Training
EQ PROGRAM - FOUNDATIONS OF SELF-MASTERY
This program enlists the foundational skills in emotional intelligence: impulse control and emotional self-awareness. By expanding one's proficiency in these skills, individuals begin to master themselves, their emotions, and their impact on others which positively influences trust, psychological safety, motivation, and performance.

Virtual Presentation

Keynote Presentation

Workshop Session

Half Day Training

Full Day Training
EQ PROGRAM - PEAK PERFORMANCE THROUGH EMOTIONAL WELLBEING
There is a direct relationship between emotional wellbeing and performance. This relationship is known to all of us as we recognize that when we are in emotions of un-wellness, we find it difficult to engage our intelligence, make wise decisions, control our impulses, think creatively, address difficult problems with sensitivity, hold others accountable, or enrich relationships. In states of un-wellness we also 'beat up' on ourselves, allowing internal narrative to be a harsh critic of ourselves, others, and circumstances.

This program focuses on the 4 key emotional intelligence for wellbeing: self-regard, self-actualization, interpersonal relationships, and optimism. By elevating proficiency in these skills, individuals learn how to actively create emotional wellbeing which directly leads to optimal performance; freeing up the individual to access their intellect, attributes, and skills.

Virtual Presentation

Keynote Presentation

Workshop Session

Half Day Training

Full Day Training
EQ PROGRAM - PREPARE TO CARE - EMPATHY IN ACTION
Empathy is highly sought after for cultures of psychological safety. It is within these environments that individuals do their best work as they are free from the repercussions of a lack of trust…fear. Under the influence of fear, individuals, teams, and organizations fall victim to blame rather than solutions, shame rather than confidence, sabotage rather than teaming, avoidance rather than accountability.

This program focuses specifically on deep development of the skill of Empathy and it's emotional intelligence partners: emotional self-awareness, reality testing, and emotional expression.

Virtual Presentation

Keynote Presentation

Workshop Session

Half Day Training

Full Day Training
EQ PROGRAM - COMMUNICATION & INFLUENCE
Problem-solving, flexibility, and assertiveness. These are the trifecta of exceptional communication and influence within an organization. These are also, often, the skills lacking and so what becomes visible within the organization is dis-engagement and toxicity; a culture of "This is how we do things here" and "Conform or leave" and "Stay in your lane" and "Don't challenge the status quo".

Excellence comes in the form of being able to work together and amplify the talents of individuals toward the collective power of the group. Being able to speak straight in ways that encourage openness, honesty, transparency, and involvement by everyone is what the most successful teams and organizations can do. This is the pinnacle of TEAM.

Virtual Presentation

Keynote Presentation

Workshop Session

Half Day Training

Full Day Training
When our head of Human Resources, along with two members of our Executive Team, recommended we engage with Teresa Quinlan for Emotional Intelligence development, I didn't know quite what to expect. Our first meeting with Teresa Quinlan brought a presentation on the ins and outs of emotional intelligence and its value to us as individuals, for the people we are leading, for our teams and for the company.
In my first 1:1 session with Teresa Quinlan, she asked for my goals, and set the stage for how we would go about, together, achieving those goals; through examination of my current behaviours, beliefs, habits, and use of my emotional information. Over the course of 3 months, I have noticed some distinct results in both myself and in the Executive team.
First and foremost, I have become more emotionally stable and aware; I am more connected to my emotional triggers and am able to self-regulate at a greater level. I have been speaking up, using my skills in assertiveness, and contributing in a more sophisticated and influential way while also learning to balance that with my skills in empathy and seeking a greater understanding of others – their emotions and beliefs.
Secondly, as a group of Executives, our meetings have become a lot easier to have. Individuals have stopped yelling and behaving poorly, and others have learned to communicate more clearly and appropriately. We have been able to accomplish more in less time, with greater outcomes, and improved relationships.
Working with Teresa Quinlan has been a transformative experience…… catapulting me into a level of self-awareness that I cherish on a daily. Teresa Quinlan has the unique and incredible blend of holding space, tapping into a deeper level of inquiry with a gentle firmness that creates deep insights and "a-ha" moments all the time for me! I love our work together and recommend her to anyone ready for both internal & external inquiry alongside a supportive coach to get you to your next level!
I had the opportunity to meet Teresa Quinlan over coffee and very soon I felt a strong environment of trust was being formed.  In a follow-up session, I shared my Emotional Intelligence assessment that had been collecting dust for 2 years.  I had completed it but not really acted on a number of the recommendations that came with the report.  The questions she asked in the friendly, trusting environment allowed me to do a deep dive into my personal experiences.  I quickly realized that it is only when you share your experiences with someone as skilled in Emotional Intelligence coaching as Teresa, does meaningful change happen.
Through Teresa's encouragement, I was able to debate some long-held thoughts and beliefs andiscard/resolveve them.  Also, I am more aware of my emotions, especially the ones that had been tripping me up in my career.
I am charting a new career path in the coming weeks.  With the coaching I received, and will continue to receive from Teresa Quinlan, I have 100% confidence that I will do well and will add even greater value to my clients and the organization I will serve.
As I sit at my desk fielding many emails, texts, and calls with all my thoughts and responsibilities spinning, I am calm in the eye of this storm.  I have been working on myself in earnest for many years, though at some points more intentionally than others.  However, as my awareness of my inner calm is growing exponentially, I feel compelled to explore the why & the how.  I am experiencing the rewards of my 'inner work' as we have referred to this process in a deeper sense than ever before.
Teresa Quinlan was that difference. A support, guide, mirror, confidante, challenger, listener, heart, head, hand, and anything else that is needed. I am overcome with gratitude as the ripple effect is cascading into every relationship, every conversation, and inside all of me.
Teresa's wisdom, deep awareness of the underlying causes for certain behaviors and the emotions that drive the self-destructive or self-sabotaging behaviors, and ability to balance compassion with the gift of straight talk, have been the catalyst for my journey into the heart of what has been nagging at me all these years.
Teresa Quinlan handed me the keys to my own internal kingdom.  I am forever changed by this past year.
Teresa Quinlan, I wanted to thank you for our work together this past year and share how much it has helped me. I'd like to expand on two aspects of your coaching: your materials/tools, and the skill and care with which you employ them.
First, the materials and curriculum you employed, drew from a ton of sources to really zero in on the issues I was working on. I appreciated both the breadth of your knowledge background and your facility in adapting that to me and my journey. As a trained researcher, I value how you worked with metrics, perspectives, and journal prompts as tools rather than answers.
It was refreshing that you introduced each as a way of uncovering part of the journey, or support for an aspect of the work to be done as opposed to a one-size-fits-all way to figure it all out. I have struggled to keep up with the journaling and sometimes catch myself in thought patterns that don't serve me but the tools you gave me help to ground me and bring me back to what I learned in our work together. Teresa Quinlan, your ability to bring tools and perspectives together to create a lasting framework for growth is so powerful.
The second aspect that made our work together so transformative was YOU! Your caring skill in listening deeply, your dedication to my growth, your gentle challenge, and your warmth through all of it was amazing. When I was anxious and tearfully talked in circles, your calm and careful questions helped me pause, sit with my feelings, and no longer be stuck in them. When I made excuses and led our convo astray to avoid the hard work, you were caring but firm in bringing me back to the work I'd set out to do.
Your deep listening, which seems to be the foundation of your coaching, was immensely impactful. Sometimes you would offer a word, a paraphrase of something I'd said, and I would hear what I needed to break through. Because of our work together, I have learned to listen to, and trust, my inner voice in ways that have allowed me to grow personally and professionally.
I'm so thankful to have had the chance to work with you. You've been an important resource on my journey. "Thanks" is really too small a word.
Teresa Quinlan makes a real, tangible, impact every time I interact with her.  She listens well, asks the right questions, and provides pragmatic, real-world, coaching after she understands the context of the issue at hand.
I've had the pleasure of going through a personal EQ assessment and debrief which revealed several areas for me to dig into for my own personal development.  Teresa provided me with practical tools that I have continually leveraged over the past year as I moved from a corporate job to begin a consulting practice.
As part of that practice, I have engaged Teresa Quinlan to share her knowledge with clients on multiple occasions.  Her sessions are always well-received and leave attendees more aware of the importance of balancing our IQ and EQ in order to achieve better outcomes.
I'd go to battle with Teresa Quinlan any day of the week.
Teresa Quinlan CAN DELIVER CUSTOMIZED PRESENTATIONS WITHIN THE FOLLOWING AREAS OF EXPERTISE & TOPIC THEMES
Expertise in
Change Management
Communications
Diversity and Inclusion
Employee Management
Health and Wellness
Leadership
Mental Health & Mental Wellness
Peak Performance & Productivity
Personal Development & Growth
Resilience & Adversity
Business Management
Speaker Types
Agriculture & Farming
All Staff Meeting
Annual General Meetings
Associations & Unions
Audience Industry
Award Gala's & After Dinner
Awareness Days
Board Meetings & Strategic Advisory
Campus & University Speakers
Canadian Conferences & Summits
Career Development
Certified Speaking Professional (CSP)
Community Engagement Events
Conference
Consultant & Coach
Corporate Entertainment & Entertainers
Corporations & Businesses
Department Meeting
Education & Teachers
Event Format
Executive Leadership & C-Suite
Family & Parenting
Finance & Insurance
Fundraisers & Banquets
Government Departments & Agencies
Guest Panelist & Guided Q&A
Healthcare
Inclusive Leadership
Inspirational
Interactive & Experience
Key Note
Lifestyle & Health
Medical & Healthcare
Motivation
Online Meetings & Virtual Meetings
Psychological Safety
Safety
Social & Cultural
Speaker Types
Town Halls & Retreats
Trade Shows & Conventions
Women
Women in Business
Women of Influence
Workshop & Training
Youth Leadership & Students
FAQs ON BOOKING Teresa Quinlan
Teresa Quinlan keynote speaker is an expert presenter and has a wide range of experience speaking to a wide variety of audiences and organizations. Teresa Quinlan delivers keynotes, workshops & training sessions. They may also host or emcee events. Hire Teresa Quinlan from Hamilton, Ontario for your event to inspire the audience to take action and make change in their work and their lives. Your workplace will benefit from our keynote speaker and their keynote talks and speeches will shift the mindsets or behaviours for the audience members in Canada. 
Interested in Booking Teresa Quinlan for an event?
Are you looking to hire Teresa Quinlan for your event? Teresa Quinlan Hamilton, Ontario is a dynamic and engaging speaker that offers audiences researched content paired with expertise and a dynamic speaking ability. Teresa Quinlan is also a Canadian corporate consultant and coach and facilitates workshops and training sessions for a corporate audience. Teresa Quinlan is an expert keynote presenter and speaks on wide variety of topics. Hiring a great speaker for your event is important and working with a thought leader like Teresa Quinlan from Speakers Canada's roster will engage audiences into the content of the presentation to bring awareness and a fresh perspective for their approach to their work and their lives. Book Teresa Quinlan to educate, motivate and activate the audience through an interactive and entertaining presentation at corporate meetings and gatherings.
Known as a popular key note speaker in Canada, Teresa Quinlan creates life changing experiences for the participants with practical insights and strategic advice they can implement right after the session. Working with a one our leading expert speaker like Teresa Quinlan from Hamilton, Ontario offers organizations a fresh perspective to assist the people of the organization. No matter if it is a government, association, or business crowd, Teresa Quinlan is a perfect speaker for your event. Through unique practical insights for trending topics and years experience speaking to different organizations, Teresa Quinlan focuses on changing individuals to make better decisions at work and their lives. No matter if you are holding an in person or virtual event, having an influential speaker such as Teresa Quinlan will engage, motivate, and activate the audience to make a change in their lives and inspire action for results to meet organizational goals. Your workforce will benefit from Teresa Quinlan's presentations and speeches, with measurable results set to shift the people of the organization and core direction of the company. Book Teresa Quinlan speaker for your annual general meeting, conference, summit, or convention in Canada.
HOW MUCH DOES IT COST TO BOOK Teresa Quinlan FOR A VIRTUAL OR KEYNOTE PRESENTATION?
Teresa Quinlan is an expert professional key note speaker with a lot of experience speaking and delivering engaging talks to organizations and audiences in Canada. Each of Speaker Bureau Canada's talent have different ways to assess their fees, and Teresa Quinlan speaker fee ranges depending on the size of the audience, event format (in person or virtual), event location, and if the organization booking them is a non profit, association, government department/government agency or business/corporation. The speakers we work with are flexible with their fees, and it is important for us to learn more about your event before we approach them, as it is our role to work for you, and to help you find a speaker within budget. 
Please contact Speakers Bureau of Canada and provide us with your event details so that we can contact Teresa Quinlan to check availability or confirm the pricing and associated costs to hire a great speaker like Teresa Quinlan for your event. As Teresa Quinlan's agent and as a Canadian top speaker bureau and talent agency for speakers, we are able to propose each event opportunity from each host organization's behalf to try to help you get in touch with Teresa Quinlan and confirm them for your in person or online meeting/event. We can also provide and advise on the booking process and potentially negotiate their fee. Speakers Canada is a client focused speaker agency, and we work for you in finding good speakers for your team meetings and booking processes.
DISCLAIMER:
Speakers Bureau Canada assists companies and event planning teams seeking to hire talent like Teresa Quinlan for speaking engagements, virtual meetings, conference appearances, training sessions and workshops facilitations. Our Canadian speakers bureau does not claim to exclusively represent Teresa Quinlan, however they are represented by Speakers Canada, and we work with them closely for their Canadian speaking opportunities and bookings. As Canada's top speaker bureau, we represent Canadian motivational keynote speakers and professional guest speakers that will be available on your upcoming events date and location that are withing the budget. Our talented bureau speaker booking agency can help find business speakers or celebrity speakers that aligns with each organization, audience, event theme and the topic themes you hope for the speaker to address in their presentation. 
When SBC receives a request to book Teresa Quinlan we provide you with their speaker fees, travel costs and check their schedules. We work closely with the host organization's event planning team and the speaker to handle the logistics and to relay or negotiate associated costs. Our talented team members then will work with our talent directly or their agent/manager/assistant to confirm the Canadian speaker fee and travel expenses, so that event planning teams can receive an official quote for the speaker appearing at the event. Speaker fees and travel costs vary per speaker and our role is to contact Teresa Quinlan about your event, after we have connected with the event organizers to learn all the event details and/or conference program. Each booking request is unique since session durations and audience sizes can vary which may affect the speaker's fees. If you are looking to hire Teresa Quinlan, we recommend filling out the booking request form so a booking agent from Speakers Bureau Canada can get in touch with our talent to help you coordinate with your team to engage the speaker for a successful event.
Speakers Similar to Teresa Quinlan