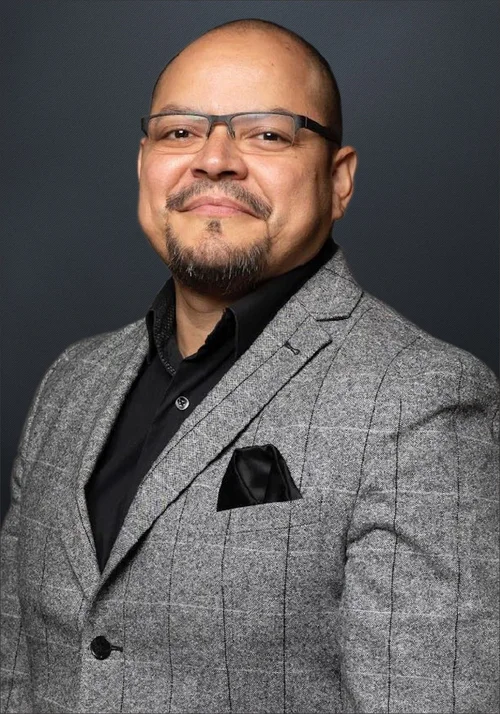 Kidnapping Survivor - Leadership, Tranformation & Resilience Specialist
Alfonso Cuadra is a Kidnapping Survivor, former TV Host & Keynote Speaker expert with 23 years of experience as an entrepreneur, brand developer & business expert. He is known for bringing his life experiences to his speaking as he shares his passion through his lectures, workshops, books, TV show, and coaching. Alfonso Cuadra is a serial entrepreneur, real estate investor and passionate speaker with a unique ability to connect and inspire people by tailoring his presentations to the exact needs of his audience. He co-founded Peak Multifamily investments that manage a multi-million dollar real estate portfolio.
Change Management
Leadership
Personal Growth
Resilience & Adversity
Teamwork
Business Management
Career Development
Conference
Education & Teachers
Inspirational
Men
Motivation
Philanthropy & Giving Back
Under $5,000
ALFONSO CUADRA BIOGRAPHY
Alfonso Cuadra is an entrepreneur, speaker, author, success coach, philanthropist, and entrepreneur of 15 years. At 18 years old, he started a small company that grew to 15 locations across Canada. Born in the late seventies in El Salvador, a country on the road to revolution, Alfonso Cuadra and his family couldn't avoid the turmoil surrounding them. His mother was the head of a newspaper that remained committed to reporting the truth to all about the corrupt government in power. For that, she was arrested as a political prisoner and sentenced to forty years. Alfonso's family kept him indoors for the first three years of her incarceration for fear that the government would kidnap him. Thanks to an Amnesty Law declared in May of 1983, his mom, Vida Cuadra, was freed and offered asylum in Canada.
Alfonso Cuadra and his family struggled even though they were now safe in Canada. Coming into a new country as an immigrant, he recalls feeling as though he was "very low on the economic scale". Growing up, he was surrounded by crime and drugs. As he got older, he created his mantra, his philosophy. "Success By Design" is the idea that we are all creating our lives and moments through every decision we make. At 17, he became a father to a beautiful little girl who became his turning point; during that time he started a clothing business that quickly became successful, and within a few years, he expanded it across Canada.
By age 21, he realized the value of the real estate and purchased his first multi-unit income property. Alfonso Cuadra has been exposed to various commercial, residential, and multi-family property investments and management deals. Alfonso Cuadra has been featured for his business in many magazines, newspapers, and television worldwide, including Readers Digest, which did a 7-page profile published in 15 different countries in 5 other languages In 2009. Since then, he has secured a healthy real estate portfolio while maintaining his companies. Alfonso is a dynamic leader known for thinking outside the box as he shares his passion through his lectures, workshops, books, TV show, and coaching.
Alfonso Cuadra is a dynamic leader known for thinking outside the box as he shares his passion through his lectures, workshops, books, TV show, and coaching. He has an extensive background in Business, Entrepreneurship, Real Estate Management, Investing, and Development. Mr Cuadra has over 300,000 views on YouTube and is the host of a viral show called "Success By Design". Alfonso is passionate about sharing his story and inspiring others to create the life they want and never give up on their dreams. He truly is in the business of changing lives and has a special gift in his ability to connect with people and move them forward. "Success By Design" is the idea that we are all creating our lives and moments with every decision we make. Alfonso's story is one of inspiration, determination, overcoming adversity, goal accomplishment, self-leadership, and hope. He has a special gift for connecting with people and moving them forward.
Alfonso Cuadra

Topic Presentations
how to achieve transformational change in your life and career
Virtual Presentation

Keynote Presentation

Workshop Session

Half Day Training

Full Day Training

This will be a special session that helps participants create real transformational change in their life/career with real action steps to achieve those goals. Among the many things covered, there is a focus on learning the three steps to live the life of your dreams by discovering individual beliefs and influences and how to reframe negative thoughts to turn feelings into actions. This special 15 to 45 min talk will give participants the knowledge and skills they need to set and achieve any goal in life/career. Participants will learn to find purpose and become unstoppable, design the life you want to live, and learn how to overcome obstacles in your life.
dream big and never give up
Virtual Presentation

Keynote Presentation

Workshop Session

Half Day Training

Full Day Training

Alfonso's extraordinary ability to connect with teens and present to junior high schools, high schools, non-profits, student leadership conferences and education conventions is unmatched. He has the experience, talent, and versatility to work with you to tailor your presentation to the exact needs of your audience. He will take you on an emotional journey. He is a youth speaker for your school with a real message!
the eagle's eye: design a vision your team will execute with enthusiasm
Virtual Presentation

Keynote Presentation

Workshop Session

Half Day Training

Full Day Training

Too many details and processes distract a team and causes a loss of productivity. They get overwhelmed which slows them down. Then dysfunction happens, execution fails and lower results occur. In this high impact talk, the audience will learn the 3 keys to creating a game plan that the entire team is excited about as well as how to activate their team to deliver excellence.
Alfonso Cuadra can deliver customized presentations within the following topic themes.
Alfonso has many gifts to share with each person he meets. He is talented at connecting with each person with his genuine warmth and integrity. Alfonso's ability to connect with people on stage to motivate them into action to pursue their dreams inspires lasting change in his audience. He is an excellent leader and trainer in his workshops and customized coaching. I learned a lot from Alfonso's workshops. He builds leaders. He has a ripple effect to others with his Success By Design...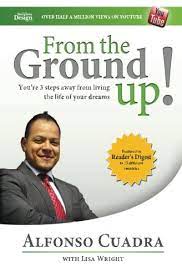 From The Ground Up
From The Ground Up
How to book Alfonso Cuadra for an event?
Alfonso Cuadra keynote speaker is an expert presenter and has a wide range of experience speaking to a wide variety of audiences and organizations. Alfonso Cuadra delivers keynotes, workshops & training sessions. They may also host or emcee events. Hire Alfonso Cuadra from Ottawa, Ontario for your event to inspire the audience to take action and make change in their work and their lives. Your workplace will benefit from our keynote speaker and their keynote talks and speeches will shift the mindsets or behaviours for the audience members in Canada. 
Interested in booking Alfonso Cuadra for an event?
Are you looking to hire Alfonso Cuadra for your event? Alfonso Cuadra Ottawa, Ontario is a dynamic and engaging speaker that offers audiences researched content paired with expertise and a dynamic speaking ability. Alfonso Cuadra is also a Canadian corporate consultant and coach and facilitates workshops and training sessions for a corporate audience. Alfonso Cuadra is an expert keynote presenter and speaks on wide variety of topics. Hiring a great speaker for your event is important and working with a thought leader like Alfonso Cuadra from Speakers Canada's roster will engage audiences into the content of the presentation to bring awareness and a fresh perspective for their approach to their work and their lives. Book Alfonso Cuadra to educate, motivate and activate the audience through an interactive and entertaining presentation at corporate meetings and gatherings.
Known as a popular key note speaker in Canada, Alfonso Cuadra creates life changing experiences for the participants with practical insights and strategic advice they can implement right after the session. Working with a one our leading expert speaker like Alfonso Cuadra from Ottawa, Ontario offers organizations a fresh perspective to assist the people of the organization. No matter if it is a government, association, or business crowd, Alfonso Cuadra is a perfect speaker for your event. Through unique practical insights for trending topics and years experience speaking to different organizations, Alfonso Cuadra focuses on changing individuals to make better decisions at work and their lives. No matter if you are holding an in person or virtual event, having an influential speaker such as Alfonso Cuadra will engage, motivate, and activate the audience to make a change in their lives and inspire action for results to meet organizational goals. Your workforce will benefit from Alfonso Cuadra's presentations and speeches, with measurable results set to shift the people of the organization and core direction of the company. Book Alfonso Cuadra speaker for your annual general meeting, conference, summit, or convention in Canada.
How much does it cost to hire Alfonso Cuadra for a keynote presentation or virtual event?
Alfonso Cuadra is an expert professional key note speaker with a lot of experience speaking and delivering engaging talks to organizations and audiences in Canada. Each of Speaker Bureau Canada's talent have different ways to assess their fees, and Alfonso Cuadra speaker fee ranges depending on the size of the audience, event format (in person or virtual), event location, and if the organization booking them is a non profit, association, government department/government agency or business/corporation. The speakers we work with are flexible with their fees, and it is important for us to learn more about your event before we approach them, as it is our role to work for you, and to help you find a speaker within budget. 
Please contact Speakers Bureau of Canada and provide us with your event details so that we can contact Alfonso Cuadra to check availability or confirm the pricing and associated costs to hire a great speaker like Alfonso Cuadra for your event. As Alfonso Cuadra's agent and as a Canadian top speaker bureau and talent agency for speakers, we are able to propose each event opportunity from each host organization's behalf to try to help you get in touch with Alfonso Cuadra and confirm them for your in person or online meeting/event. We can also provide and advise on the booking process and potentially negotiate their fee. Speakers Canada is a client focused speaker agency, and we work for you in finding good speakers for your team meetings and booking processes.
Alfonso Cuadra Disclaimer
Speakers Bureau Canada assists companies and event planning teams seeking to hire talent like

Alfonso Cuadra

for speaking engagements, virtual meetings, conference appearances, training sessions and workshops facilitations. Our Canadian speakers bureau does not claim to exclusively represent

Alfonso Cuadra

, however they are represented by Speakers Canada, and we work with them closely for their Canadian speaking opportunities and bookings. As Canada's top speaker bureau, we represent Canadian motivational keynote speakers and professional guest speakers that will be available on your upcoming events date and location that are withing the budget. Our talented bureau speaker booking agency can help find business speakers or celebrity speakers that aligns with each organization, audience, event theme and the topic themes you hope for the speaker to address in their presentation. 
When SBC receives a request to book Alfonso Cuadra we provide you with their speaker fees, travel costs and check their schedules. We work closely with the host organization's event planning team and the speaker to handle the logistics and to relay or negotiate associated costs. Our talented team members then will work with our talent directly or their agent/manager/assistant to confirm the Canadian speaker fee and travel expenses, so that event planning teams can receive an official quote for the speaker appearing at the event. Speaker fees and travel costs vary per speaker and our role is to contact Alfonso Cuadra about your event, after we have connected with the event organizers to learn all the event details and/or conference program. Each booking request is unique since session durations and audience sizes can vary which may affect the speaker's fees. If you are looking to hire Alfonso Cuadra, we recommend filling out the booking request form so a booking agent from Speakers Bureau Canada can get in touch with our talent to help you coordinate with your team to engage the speaker for a successful event.