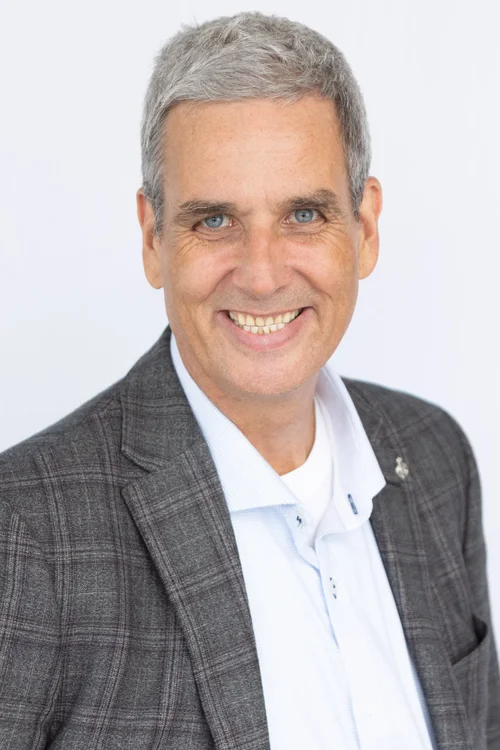 Vancouver, British Columbia
The "Skid Row CEO" - Leadership, Overcoming Adversity, Change Expert
Joe Roberts aka The Skidrow CEO is an expert on resilience and change. Having experienced both catastrophic failure and extraordinary success Joe teaches how to overcome the roadblocks that get in the way of high performance. He helps companies and individuals redefine what's truly possible by confronting limiting mindsets. Participants at Joe's events leave inspired and moved to action. What is most amazing about Joe is that in 1989 he was living on the streets of Vancouver as a homeless skid row addict. Through perseverance, determination and his resilient human spirit, Joe Roberts pulled himself out of darkness and despair, to become a highly respected business and community leader.
Change Management
Employee Management
Leadership
Mental Health
Peak Performance
Personal Growth
Resilience & Adversity
Teamwork
Business Growth
Business Management
Community Engagement Events
Conference
Corporate Entertainers
Education & Teachers
Finance & Insurance
Funny & Comedy
Guest Panelist & Guided Q&A
Health and Safety
JOE ROBERTS BIOGRAPHY
Joe Roberts is an expert on resiliency and change. Having experienced both catastrophic failure and extraordinary success, Joe Roberts teaches how to overcome the roadblocks that get in the way of high performance.
The most effective leaders in society are those rare individuals who can inspire their audience with a passion that can only come from personal experience. As the former President and CEO of an extremely successful multimedia company, Joe Roberts has faced and overcome key business challenges, which confront every modern organization.
With a track record of proven business success, Joe Roberts formed his own multimedia company, Mindware Design Communications, and in less than four years led the company to a phenomenal 800% increase in business.
Joe's business solutions have made millions of dollars for his clients, across a variety of business sectors. It is from this experience that Joe Roberts draws when addressing Fortune 500 companies, professional associations and organizations internationally.
What is most amazing about Joe Roberts is that in 1989 he was living on the streets of Vancouver as a homeless skid row addict. Through perseverance, determination and his resilient human spirit, Joe pulled himself out of the darkness and despair, to become a highly respected business and community leader.
Today Joe Roberts (aka The Skidrow CEO) is an award-winning Inspirational Keynote Speaker armed with unwavering determination and 20+ years of speaking experience. His mission has been, is, and always will be to instigate a ripple effect of positive change everywhere he goes by reminding people of their unlimited potential.
When Joe Roberts was homeless in Vancouver he made a promise if his life was spared he would pay it forward. He did just that in the form of triumphantly pushing a shopping cart a staggering 9,064 kilometers across Canada in the name of youth homelessness prevention. This very act birthed a national awareness campaign called The Push for Change, inspiring fellow Canadians to create ripple effects of transformation in the lives of at-risk youth throughout the country.
Since 1989, Joe Roberts has acquired two college diplomas, became the CEO of one of Vancouver's leading multimedia companies, walked across Canada and achieved more success than he could ever have imagined. Joe has been recognized by MacLean's Magazine as one of "10 Canadians who make a difference," won the BC Courage to Come Back Award, received The Ontario Premier's Award for Business, was given an Honorary Doctorate from Laurentian University, was recognized by the Senate of Canada with their Canada 150 Medal, received the Medal of Good Citizenship from the province of BC and the Meritorious Service Medal from the Governor General of Canada.
Ultimately, Joe Roberts' deep resonating "WHY" is to empower people to step into a life of infinite possibility, to understand "there is truly more to each and every one of us than what we see."
Joe Roberts

Topic Presentations
from skid row to ceo - building resilience one step at a time
Virtual Presentation

Keynote Presentation

Workshop Session

Half Day Training

Full Day Training

In this empowering keynote, Joe Roberts teaches audiences how to build the resiliency needed to succeed in the face of adversity and change by taking small, attainable steps. Sharing the story of his catastrophic failure and extraordinary success, Joe inspires audiences to see beyond their perceived limitations to overcome life's challenges and embrace change.

This keynote is ideal for anyone who is:

Trying to adapt to significant change or disruption
Disconnected from their purpose and passion and showing signs of burnout or underperformance
Feeling stuck or holding onto limiting beliefs and a negative outlook
Struggling to see their potential and ability to accomplish anything!

The audience will leave with:

Actionable insights on building personal resilience no matter what challenge or change they are facing
A greater understanding of the cumulative impact of small, consistent actions and the motivation to take the first step
Renewed interest and focus in their work as they reconnect to their purpose and passion
Tools for reframing a limiting mindset so they can see the possibilities in themselves and the world around them
there's more to you than you can see - collapsing mental health stigma
Virtual Presentation

Keynote Presentation

Workshop Session

Half Day Training

Full Day Training

In this eye-opening keynote, Joe Roberts shares the critical role family and community support played in helping him overcome a lifelong struggle with substance use disorder and mental illness. Through the lens of his incredible transformation, audiences will be reminded that every person, including themselves, has enormous potential and will leave inspired to create safe spaces for others to learn, grow, and change.

This keynote is ideal for leaders and teams who are:

Seeing a rapid rise in sick leave, burnout, suicide, PTSD, substance use disorder, and depression in their organization
Experiencing productivity decreases, increased sick days, quiet quitting, unmotivated staff, high turnover, or internal strife and tensions
Needing to build empathy-based leadership and a psychologically safe work environment
Unaware or unconcerned about the stigma and issues surrounding mental health, addiction, and suicide

The audience will leave with:

The motivation and tools to develop empathy-centered leadership and see the possibilities in everyone they meet
Simple steps anyone can take to create a safe space where people are seen and heard
Practical techniques for supporting the person AND challenging the behaviour, including tools for conducting "Tough Stuff" Mental Health Conversations
to protect and serve - the life-changing potential of every interaction
Virtual Presentation

Keynote Presentation

Workshop Session

Half Day Training

Full Day Training

In this inspiring keynote, Joe Roberts highlights the life-changing impact first responders can have in every interaction through his own remarkable story. What was a typical distress call for Constable Scott MacLeod (another man with a gun threatening suicide) became a moment that changed Joe's life forever. Joe's story reminds first responders of the power of every interaction and the deep impact they have, but don't always see, on their communities.

This keynote is perfect for any first responder who is:

Feeling under-appreciated under the weight of public hostility, negative headlines, and the growing anti-police movements
Needing a reminder of the good work being done every day in their millions of positive interactions
Struggling to see the potential in the people they support and serve because of burnout, frustration, or unrecognized bias and stigma

The audience will leave with:

A feeling of being honoured and appreciated for their work
A powerful reminder of their ability to make a difference in their community through a real-life example
A rededication and commitment to purpose and passion and tools for staying inspired and motivated despite external factors
Greater empathy and respect for the potential of those who struggle with mental health or addiction
safety - it's about the little things - leading and inspiring a culture of safety
Virtual Presentation

Keynote Presentation

Workshop Session

Half Day Training

Full Day Training

In this keynote, Joe Roberts explores the connection between mental safety and physical safety and shares how anyone can connect their personal purpose to safer behaviour. As Joe walks the audience through his first poor choice and how it led to a journey of degradation and despair, they will understand why people make unsafe decisions and how they can intentionally build physically and mentally safer workplaces with every small decision.

This presentation is perfect for safety leaders and teams who are:

Unaware of the significant impact mental health can have on job performance and safety
Lacking a safe and supportive environment where employees feel comfortable discussing their mental health
Struggling to pay attention to the little things, leads to potentially costly mistakes
Unsure how they can build a culture of empathy where people feel seen, heard, and safe enough to address potential safety issues

The audience will leave with:

A deeper understanding of why the little things matter so much and the motivation to make every small choice a good one
A greater appreciation for the importance of advocating for prevention, even if it means having a tough conversation
Tools for creating a safe space where people are not only seen and heard but also supported in their struggles
the push for change - how to lead, inspire, and engage on purpose
Virtual Presentation

Keynote Presentation

Workshop Session

Half Day Training

Full Day Training

Pushing a shopping cart 9,064km (5,625 miles) across Canada may sound impossible, but amazing things happen when passion aligns with purpose! Joe Roberts shares lessons learned from The Push for Change, a 17-month walk across Canada to support the end of youth homelessness. As audiences follow along with his journey, they'll learn practical insights for developing a purpose-driven leadership that inspires and engages others.

This program is perfect for any audience who wants to lead well but is:

One of the 4 in 5 people that aren't playing to their strengths in the workplace
Unsure how to handle the issues they're facing with their teams, such as decreased productivity, increased sick days, unmotivated staff, and internal strife and tensions
Struggling with apathy, disengagement, and underperformance, due to burnout-out or a disconnect from their purpose and passion

The audience will leave with:

Tools they can immediately use to overcome adversity and reframe a limiting mindset
The ability to tackle big projects and stay focused by tapping into their deeper sense of purpose-driven leadership
Three core things that get people and teams fired up so they can achieve literally anything!
energy health management - how to stress-proof your life and build energy health and resilience
Virtual Presentation

Keynote Presentation

Workshop Session

Half Day Training

Full Day Training

Optimal health & performance aren't just about hard work and accountability; they're also about managing the normal limits of output. Using the latest research from Dr. Sean Richardson and his own experience, Joe Roberts shows participants how to develop discipline around recovery and build resilient mindsets that boost productivity and stress-proof their lives.

Your leaders and teams will learn to:

Understand the links between stress, energy demands, health, and performance in their lives
Use the science of multi-category stress and recovery to support energy recharge
Prevent burnout and build their energy health with practical strategies

Attendees will experience an instantly applicable shift in their ability to:

Prevent negative outcomes and improve their mental and physical health
Build personal resilience and experience increased morale and happiness
Respond to stress and burnout effectively so they can be more productive

Tools:

Energy Health Performance Worksheets, including the Energy Health Continuum and The EH Stress Recovery Wheel
transforming emotions - how to respond to difficult emotions during stress, challenge, and change
Virtual Presentation

Keynote Presentation

Workshop Session

Half Day Training

Full Day Training

Research on effective emotional transition shows that individuals, businesses, and organizations need the right tools to guide themselves and others through the normal emotional response to stress, change, and challenge. Using Dr. Sean Richardson's Ph.D. research, this session helps participants transform their reactions to challenge and change into powerful foundations for possibility, growth, and resilience.

Your leaders and teams will learn to:

Understand the basic brain science of emotional responses to stress and change
Move themself and others from survival to performance mode using 4 essential steps
Provide support before a challenge arises using key communication tools
Leverage the crucial link between transforming emotions and positive health and performance outcomes

Attendees will experience an instantly applicable shift in their ability to:

Respond to their own and others' emotions in healthy ways
Make sense of emotionally triggering situations so they can grow and become more resilient
Increase their productivity and performance by increasing their positive mental health
Move from emotional reactivity to a healthy outlook on life

Tools:

Transforming Emotions Worksheets
the brain science behind achievement - a practical system for reaching uncommon, audacious goals
Virtual Presentation

Keynote Presentation

Workshop Session

Half Day Training

Full Day Training

This life-changing workshop equips participants with the same systems and brain science Joe Roberts used to walk the length of Canada during the Push for Change campaign. As participants learn to eradicate their illusions, they will uncover the courage needed to go after their most audacious goals.

Your ambitious goal-setters will learn to:

Understand where they are getting stopped in any area of their life with a practical, science-based model
Implement a process for identifying the unconscious drivers that run their life
Free themselves from their limiting personal illusions and embrace their inner strength in the face of adversity

Attendees will experience an instantly applicable shift in their ability to:

Connect to their purpose and boldly tackle their most audacious goals
Navigate the personal and situational roadblocks common to everyone's journey
Utilize the extraordinary humanity already at their core to be more effective in life

Tools:

The Science Behind High-Performance Worksheets, including the A+I-R Model
dealing with the tough stuff - how to deliver results from critical conversations
Virtual Presentation

Keynote Presentation

Workshop Session

Half Day Training

Full Day Training

This highly actionable workshop empowers participants to consider the human element in a discussion, so they not only survive their tough conversations but thrive within them. The result is improved conversations and better places to live and work.

Your leaders and teams will learn to:

De-personalize tough feedback and avoid the language that causes conflicts
Uncover some of the root causes of difficult behaviour
Be assertive and crystal clear with their requests in any situation

Attendees will experience an instantly applicable shift in their ability to:

Experience less conflict in their workplace and lives
Identify and implement behaviour change strategies that are clear and effective
Conduct more productive performance and compliance discussions no matter what concern they're addressing

Tools:
the 10 day challenge - 5 daily recovery strategies to energize your everyday life
Virtual Presentation

Keynote Presentation

Workshop Session

Half Day Training

Full Day Training

A perfect follow-up to the energy health management workshop, this recovery challenge provides participants with five practical recovery strategies anyone can build into their routine to better respond to stress, fatigue, and burnout in their life and get back to where they want to be!

Participants* will learn to:

Implement the foundational 5 Daily Recovery Strategies (mental, physical, emotional, social, and environmental) into their life
Bust out of and even prevent the early stages of burnout
Crank up their recovery to get back on track and be performance ready

Attendees will experience an instantly applicable shift in their ability to:

Shift away from unsustainable, unhealthy aspects of their life and set the foundation for sustainable, long-term energy health
Manage energy, habitualize energy health, and intentionally build resilience so they can maximize performance.
Manage, lead, and live their best life every day!

Tools:

10 Day Recovery Challenge Course Worksheets, and the 10 Day Challenge Checklist

* To maximize the challenge's effectiveness, participants must have previously taken the Energy Health Management workshop
Joe Roberts can deliver customized presentations within the following topic themes.
50 years in the making we were looking for a motivational story that could connect with our delegates. We got that and a whole lot more! Your energy, humour and honesty resonated with our group. There were moments when you could hear a pin drop. The feedback we have received has been incredibly positive. Our delegates left viewing life from a new perspective. Well done Joe Roberts! Highly recommend you to anyone planning an event.
Canadian Association of Petroleum Producing Accountants
When we were selecting our speaker to tour the country with us we needed someone who could speak with authenticity to our group. We needed someone that understood the nuances of sales and could deliver not just a talk but tangible value and tools our reps could take to the streets to generate new business. From Victoria to Halifax Joe Roberts blew audience after audience away. As an entrepreneur I LOVE your story and so did each participant at DLC University.
Dominion Lending Centres
Joe Roberts' presentation was absolutely thought provoking, powerful and very moving. It was very motivational for the group to hear what happens when "things go right." I heard personally from numerous officers in attendance that they were emotionally impacted by your message and so very proud to be a police officer.
Ontario Provincial Police
Joe Roberts' ability to connect with hearts and hold the attention of the audience is outstanding. A great example of the power of choice, while honouring the medical field. A very compelling and inspiring close to the conference.
Fraser Health Authority
I want to personally thank Joe Roberts for the excellent work he did on our recent 11 city cross Canada road tour with Primerica. Finding the perfect speaker for our annual tour is never easy. Rarely do we find individuals whose personal life experience has the power to motivate and move people like Joe Roberts story did. The way he delivered with consistency night after night and the impact you had on each room was reflected in the high level of engagement and feedback that we are still...
AGF
I want to thank Joe Roberts and Marie on behalf of Canada. I can't express how inspired and proud I am of the example they have set to make our country a safer place for young Canadians.
Canada
'Skid row CEO' Joe Roberts back in Abbotsford for beneficial brunch
The Abbotsford News
Joe Roberts keeps pushing for change. He once walked more than 9,000 km across Canada, pushing an actual shopping cart through every type of weather this country could throw at him. But he was determined to raise money and awareness about youth homelessness. He was once homeless and addicted...
View
'Future leaders': Local students LEAP into action via OPP program
OrilliaMatters
Inspirational speakers, volunteer opportunities, and a community barbecue are all part of the Orillia OPP's new LEAP (leadership, education, activity, partnership) program that sees local police striving to positively influence local youth and help them give back to their community.
View
The Push for Change, Stepping into Possibility
Awaken your inner strength to achieve the unthinkable in this extraordinary story that will inspire you to unlock your own unlimited possibilities. On a cold rainy night in 1989 Joe Roberts was homeless and destitute on a park bench in Vancouver. He made a promise if he was granted a second chance...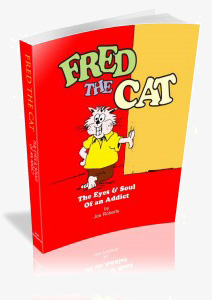 Fred the Cat
Connect with your own inner strength as you prowl the seamy streets with Fred the Cat, feel the pain and triumph as seen from and alley Cat's perspective. Find a piece of yourself as you walk with Fred through his transition from a failed life to freedom, joy and happiness. Fred the Cat is a...
How to book Joe Roberts for an event?
Joe Roberts keynote speaker is an expert presenter and has a wide range of experience speaking to a wide variety of audiences and organizations. Joe Roberts delivers keynotes, workshops & training sessions. They may also host or emcee events. Hire Joe Roberts from Vancouver, British Columbia for your event to inspire the audience to take action and make change in their work and their lives. Your workplace will benefit from our keynote speaker and their keynote talks and speeches will shift the mindsets or behaviours for the audience members in Canada. 
Interested in booking Joe Roberts for an event?
Are you looking to hire Joe Roberts for your event? Joe Roberts Vancouver, British Columbia is a dynamic and engaging speaker that offers audiences researched content paired with expertise and a dynamic speaking ability. Joe Roberts is also a Canadian corporate consultant and coach and facilitates workshops and training sessions for a corporate audience. Joe Roberts is an expert keynote presenter and speaks on wide variety of topics. Hiring a great speaker for your event is important and working with a thought leader like Joe Roberts from Speakers Canada's roster will engage audiences into the content of the presentation to bring awareness and a fresh perspective for their approach to their work and their lives. Book Joe Roberts to educate, motivate and activate the audience through an interactive and entertaining presentation at corporate meetings and gatherings.
Known as a popular key note speaker in Canada, Joe Roberts creates life changing experiences for the participants with practical insights and strategic advice they can implement right after the session. Working with a one our leading expert speaker like Joe Roberts from Vancouver, British Columbia offers organizations a fresh perspective to assist the people of the organization. No matter if it is a government, association, or business crowd, Joe Roberts is a perfect speaker for your event. Through unique practical insights for trending topics and years experience speaking to different organizations, Joe Roberts focuses on changing individuals to make better decisions at work and their lives. No matter if you are holding an in person or virtual event, having an influential speaker such as Joe Roberts will engage, motivate, and activate the audience to make a change in their lives and inspire action for results to meet organizational goals. Your workforce will benefit from Joe Roberts's presentations and speeches, with measurable results set to shift the people of the organization and core direction of the company. Book Joe Roberts speaker for your annual general meeting, conference, summit, or convention in Canada.
How much does it cost to hire Joe Roberts for a keynote presentation or virtual event?
Joe Roberts is an expert professional key note speaker with a lot of experience speaking and delivering engaging talks to organizations and audiences in Canada. Each of Speaker Bureau Canada's talent have different ways to assess their fees, and Joe Roberts speaker fee ranges depending on the size of the audience, event format (in person or virtual), event location, and if the organization booking them is a non profit, association, government department/government agency or business/corporation. The speakers we work with are flexible with their fees, and it is important for us to learn more about your event before we approach them, as it is our role to work for you, and to help you find a speaker within budget. 
Please contact Speakers Bureau of Canada and provide us with your event details so that we can contact Joe Roberts to check availability or confirm the pricing and associated costs to hire a great speaker like Joe Roberts for your event. As Joe Roberts's agent and as a Canadian top speaker bureau and talent agency for speakers, we are able to propose each event opportunity from each host organization's behalf to try to help you get in touch with Joe Roberts and confirm them for your in person or online meeting/event. We can also provide and advise on the booking process and potentially negotiate their fee. Speakers Canada is a client focused speaker agency, and we work for you in finding good speakers for your team meetings and booking processes.
Joe Roberts Disclaimer
Speakers Bureau Canada assists companies and event planning teams seeking to hire talent like

Joe Roberts

for speaking engagements, virtual meetings, conference appearances, training sessions and workshops facilitations. Our Canadian speakers bureau does not claim to exclusively represent

Joe Roberts

, however they are represented by Speakers Canada, and we work with them closely for their Canadian speaking opportunities and bookings. As Canada's top speaker bureau, we represent Canadian motivational keynote speakers and professional guest speakers that will be available on your upcoming events date and location that are withing the budget. Our talented bureau speaker booking agency can help find business speakers or celebrity speakers that aligns with each organization, audience, event theme and the topic themes you hope for the speaker to address in their presentation. 
When SBC receives a request to book Joe Roberts we provide you with their speaker fees, travel costs and check their schedules. We work closely with the host organization's event planning team and the speaker to handle the logistics and to relay or negotiate associated costs. Our talented team members then will work with our talent directly or their agent/manager/assistant to confirm the Canadian speaker fee and travel expenses, so that event planning teams can receive an official quote for the speaker appearing at the event. Speaker fees and travel costs vary per speaker and our role is to contact Joe Roberts about your event, after we have connected with the event organizers to learn all the event details and/or conference program. Each booking request is unique since session durations and audience sizes can vary which may affect the speaker's fees. If you are looking to hire Joe Roberts, we recommend filling out the booking request form so a booking agent from Speakers Bureau Canada can get in touch with our talent to help you coordinate with your team to engage the speaker for a successful event.