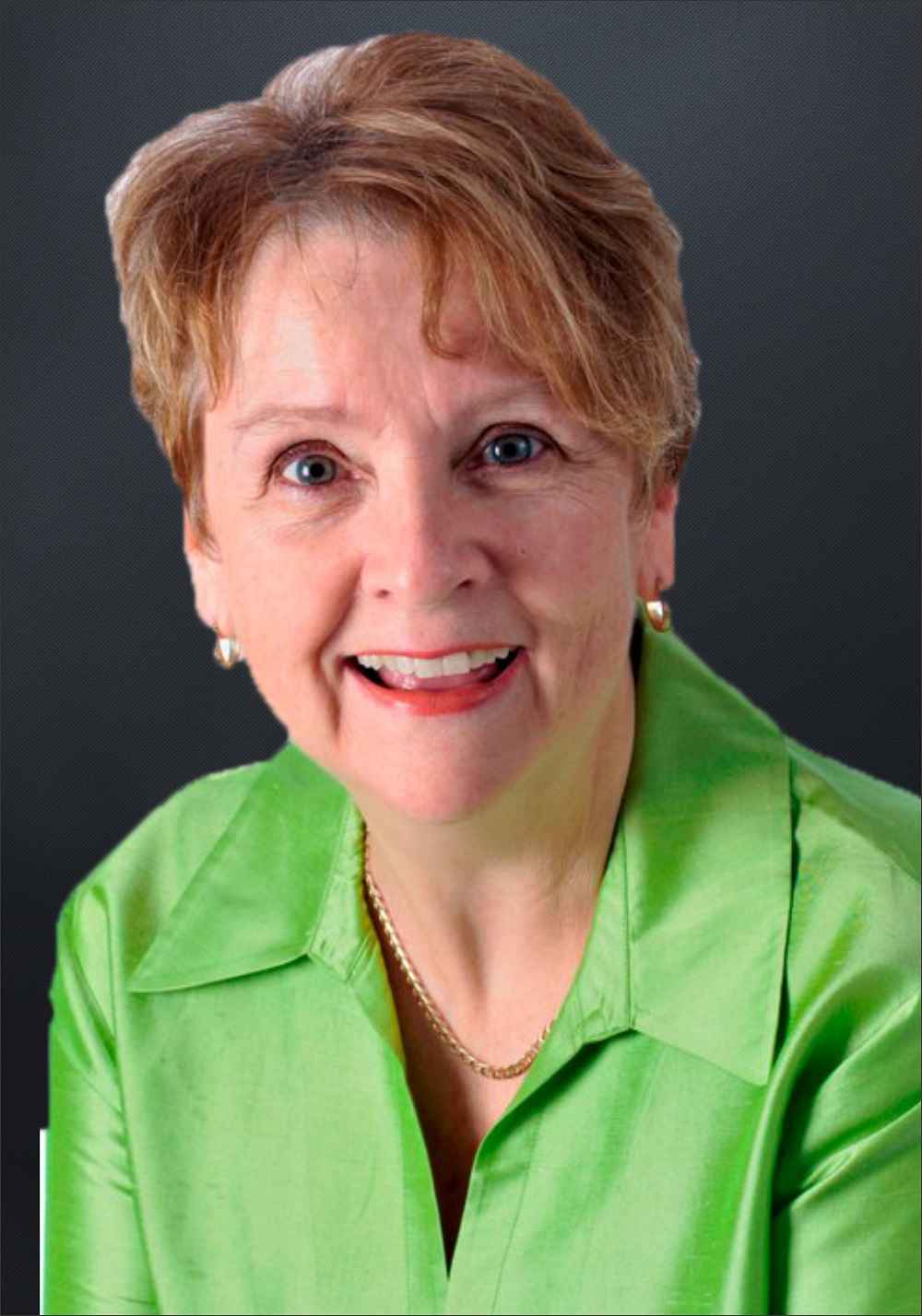 Resiliency, Happiness and Seniors Expert
Travels From:
Calgary, Alberta
Patricia Morgan is a Happiness and Resiliency expert known to work with organizations that want to help strengthen their people's personal resilience. Patricia Morgan's presentation style is meaningful, fun, insightful, and uplifting & she provides inspirational and educational insights for resilience, communication, happiness, and wellness.
Expertise in
Change Management
Communications
Employee Management
Health and Wellness
Leadership
Mental Health & Mental Wellness
Personal Development & Growth
Business Management
Speaker Types
Conference Keynote
Family & Parenting
Guest Panelist & Guided Q&A
Healthcare
Inspirational
Lifestyle & Health
Motivation
PATRICIA MORGAN BIOGRAPHY
With a Master's Degree in Clinical Psychology, Patricia Morgan speaks to thousands of people each year.  She works with organizations that want to help strengthen their people's personal resilience. Audiences describe Patricia's message as meaningfully fun, surprisingly insightful and delightfully uplifting. Because of her presentation style, she lightens your load and brightens your outlook. Morgan  had careers as an Early Childhood Educator, College Instructor,  Family Counsellor, Career Counsellor and Group Facilitator.  She worked for organizations such as the Calgary Counselling Centre, Parent Support Association, Contemporary Woman Project and an EAP provider. Morgan is an active member of the Canadian Counselling and Psychotherapy Association (CCPA) and the Canadian Association of Professional Speakers (CAPS). She also holds a BA in Psychology and an MA in Clinical and Humanistic Psychology and is a Certified Canadian Counsellor (CCC).
Patricia Morgan has authored hundreds of articles and eight books including From Woe to WOW: How Resilient Women Succeed at Work, the Canadian Best Selling mini-book, Frantic Free: 167 Ways to Calm Down and Lighten Up and the critically acclaimed,  Love Her as She Is: Lessons from a Daughter Stolen by Addictions, which was featured on national radio and television, including a documentary.
Patricia Morgan has developed stories and solutions  as a result of her extensive research and training.  Morgan is honoured to help people cope with their challenges, strengthen their resilience and celebrate their accomplishments. She is passionate about making a difference by helping individuals and organizations through inspirational and educational insights for resilience, communication, happiness, and wellness. Patricia Morgan  is the recipient of the Spirit of CAPS  as a result of her contribution to excellence in the speaking profession. She is the creator and mentor of the Fast Track program for emerging professional speakers. Patricia was also honoured by Global TV and the Calgary YWCA as a Woman of Vision.
The Rubber Band Principle - Three Easy Ways To Strengthen Your Resilience
Too often we say, "It's too hard." You can increase your bounce-ability and capacity to recover from change, mistakes, setbacks, and stress at work and home. The Rubber Band Principle encourages you to Do Your Best (LEARN), Let Go of the Rest, and will help you easily improve your physical, mental, emotional, and social well-being.

Keynote Presentation
Sunny Side Up - The Power of Joy at Work and Home
Too often we let petty and daily grumbles pull us down. The story of Bertha Honker will inspire you to increase your smiles, laughter, and joy factor. This session is filled with optimism, appreciation, and delightful surprises . . . all to increase your well-being and resiliency.

Keynote Presentation
Wondrous Western Women - Celebrate the Resilient Feminine
Women have stepped out of their girdles and done plenty. Discover how, as a Canadian woman, you are among such leaders as Nellie McClung and the Famous5. Be inspired to speak up, know your worth and lead your family and community.

Keynote Presentation
Get Over Getting Older - Tips on Resilient Aging from a Spunky Senior
Do you sometimes ask yourself, How did I get this old?  Have you noticed increased losses — more funerals, and perhaps waning energy, hearing, and memory? Stereotypes of seniors may have persuaded you to believe that seniors are money stingy, stuck in their ways, and longing for the good old days. Even some of the synonyms for senior citizen include old fogey, decrepit, feeble, and senile! Ouch! In the meantime, Baby Boomers, who are flooding the senior arena, look, speak and act differently than their predecessors, the Silent Generation. Most boomers plan to age with resilience, purpose, curiosity, and fun.

It is well known that many aging problems such as poor nutrition, illness, and depression are related to lifestyle. Lifestyle is our choice.  We can live authentically without living up to anyone else's expectations. We have the time to GROW in any old way we want. Discover some of the essentials of becoming a spunky senior.

Keynote Presentation
Pressure Proofing - How to Calm Down and Lighten Up
In this upbeat and practical 'how to' session you will learn to minimize unnecessary stress. Discover how to better manage emotions, thought patterns, and physical discomfort while increasing your fun factor.

Keynote Presentation
Seven Secrets of Recognition - Inspire and Sustain the Best
Do you want to instill hope, effort, and motivation in others? Appropriate validation improves commitment, connection, and satisfaction. Minimize criticism while increasing encouraging, insightful, and empowering comments to become a resiliency builder.

Keynote Presentation
The Lighter Side of Work - Discover the Joy Factor and Re-engage Your Team
Build a resilient work team. It is a myth that seriousness is a healthy standard for the workplace. Learn light-hearted strategies to improve appreciation, understanding, and cooperation.

Keynote Presentation
Massive Change Requires Boosted Resilience
Less time. Fewer resources. Little money. In tough times, it is crucial to have the tools to cope, lead and succeed. Discover you have the strength to persist through massive challenges. Be ready to step up, become self-aware, and take charge of the change ahead. Walk away with the tools to hang in for the long haul.

Keynote Presentation
Woe to WOW - Solutions for Resilience at Work & Home
You're stronger than you think . . . and you're already strong! Resilience is the ability to stay steady in the face of challenges or bounce back and adapt to problems.  Problems may include disturbing change, difficult demands, loss, crisis, or the poor behaviour of others. In this upbeat and practical how-to session, you will learn key ways to strengthen your stress hardiness.  Walk away with a strategy to better cope and succeed.

Keynote Presentation
Help Build Resilience - Tools to Help Those You Lead
Are you in a leadership position at work, in the community, or as a helping professional? If so, you have the opportunity to boost others' abilities to stay steady in the face of challenges or bounce back from adversity. Discover the 7 essentials of empowering others through positive role-modeling, engaging connection, and effective coaching.

Keynote Presentation
Focus on Strengths - Inspire Improved Team Work
Productively working together does not come naturally to everyone.  Discover what motivates your behaviour and that of others. Also, discover how to minimize misunderstanding and conflict. Gift yourself with realizing your weaknesses are merely your strengths overdone.

This workshop is based on a cluster of validated assessment and relationship awareness tools. It provides a model for understanding the motives and values behind people's behaviour.

People who recognize their and others' unique motivations, better communicate and handle conflict. They enjoy their work and thrive on giving their best.

Keynote Presentation
She is professional and energetic. . . Audience members provided strong feedback, noting she was funny, wonderful, entertaining, to the point, and a brilliant speaker who captivated her audience.
Patricia Morgan's humour and genuine compassion for others enable her to connect with her audience. An excellent speaker and motivator she provides a very practical approach to appreciating the value of self and celebrating differences.
Many experts talk about resiliency – they are mostly mournful. Only Patricia Morgan talks about light-hearted strategies for strengthening it, delivered in a fun and upbeat way.
We recommend Patricia Morgan to anyone who is looking for a dynamic, humorous, and heartfelt presenter that can speak effectively and passionately to a diverse group of people and help them realize what's important in their day-to-day lives.
People walked away feeling happy, confident, and empowered to face the changes coming their way.
Patricia Morgan CAN DELIVER CUSTOMIZED PRESENTATIONS WITHIN THE FOLLOWING AREAS OF EXPERTISE & TOPIC THEMES
Expertise in
Change Management
Communications
Employee Management
Health and Wellness
Leadership
Mental Health & Mental Wellness
Personal Development & Growth
Resilience & Adversity
Team Building & Teamwork
Business Management
Speaker Types
Conference Keynote
Family & Parenting
Guest Panelist & Guided Q&A
Healthcare
Inspirational
Lifestyle & Health
Motivation
Women of Influence
FAQs ON BOOKING Patricia Morgan
Patricia Morgan keynote speaker is an expert presenter and has a wide range of experience speaking to a wide variety of audiences and organizations. Patricia Morgan delivers keynotes, workshops & training sessions. They may also host or emcee events. Hire Patricia Morgan from Calgary, Alberta for your event to inspire the audience to take action and make change in their work and their lives. Your workplace will benefit from our keynote speaker and their keynote talks and speeches will shift the mindsets or behaviours for the audience members in Canada. 
Interested in Booking Patricia Morgan for an event?
Are you looking to hire Patricia Morgan for your event? Patricia Morgan Calgary, Alberta is a dynamic and engaging speaker that offers audiences researched content paired with expertise and a dynamic speaking ability. Patricia Morgan is also a Canadian corporate consultant and coach and facilitates workshops and training sessions for a corporate audience. Patricia Morgan is an expert keynote presenter and speaks on wide variety of topics. Hiring a great speaker for your event is important and working with a thought leader like Patricia Morgan from Speakers Canada's roster will engage audiences into the content of the presentation to bring awareness and a fresh perspective for their approach to their work and their lives. Book Patricia Morgan to educate, motivate and activate the audience through an interactive and entertaining presentation at corporate meetings and gatherings.
Known as a popular key note speaker in Canada, Patricia Morgan creates life changing experiences for the participants with practical insights and strategic advice they can implement right after the session. Working with a one our leading expert speaker like Patricia Morgan from Calgary, Alberta offers organizations a fresh perspective to assist the people of the organization. No matter if it is a government, association, or business crowd, Patricia Morgan is a perfect speaker for your event. Through unique practical insights for trending topics and years experience speaking to different organizations, Patricia Morgan focuses on changing individuals to make better decisions at work and their lives. No matter if you are holding an in person or virtual event, having an influential speaker such as Patricia Morgan will engage, motivate, and activate the audience to make a change in their lives and inspire action for results to meet organizational goals. Your workforce will benefit from Patricia Morgan's presentations and speeches, with measurable results set to shift the people of the organization and core direction of the company. Book Patricia Morgan speaker for your annual general meeting, conference, summit, or convention in Canada.
HOW MUCH DOES IT COST TO BOOK Patricia Morgan FOR A VIRTUAL OR KEYNOTE PRESENTATION?
Patricia Morgan is an expert professional key note speaker with a lot of experience speaking and delivering engaging talks to organizations and audiences in Canada. Each of Speaker Bureau Canada's talent have different ways to assess their fees, and Patricia Morgan speaker fee ranges depending on the size of the audience, event format (in person or virtual), event location, and if the organization booking them is a non profit, association, government department/government agency or business/corporation. The speakers we work with are flexible with their fees, and it is important for us to learn more about your event before we approach them, as it is our role to work for you, and to help you find a speaker within budget. 
Please contact Speakers Bureau of Canada and provide us with your event details so that we can contact Patricia Morgan to check availability or confirm the pricing and associated costs to hire a great speaker like Patricia Morgan for your event. As Patricia Morgan's agent and as a Canadian top speaker bureau and talent agency for speakers, we are able to propose each event opportunity from each host organization's behalf to try to help you get in touch with Patricia Morgan and confirm them for your in person or online meeting/event. We can also provide and advise on the booking process and potentially negotiate their fee. Speakers Canada is a client focused speaker agency, and we work for you in finding good speakers for your team meetings and booking processes.
DISCLAIMER:
Speakers Bureau Canada assists companies and event planning teams seeking to hire talent like Patricia Morgan for speaking engagements, virtual meetings, conference appearances, training sessions and workshops facilitations. Our Canadian speakers bureau does not claim to exclusively represent Patricia Morgan, however they are represented by Speakers Canada, and we work with them closely for their Canadian speaking opportunities and bookings. As Canada's top speaker bureau, we represent Canadian motivational keynote speakers and professional guest speakers that will be available on your upcoming events date and location that are withing the budget. Our talented bureau speaker booking agency can help find business speakers or celebrity speakers that aligns with each organization, audience, event theme and the topic themes you hope for the speaker to address in their presentation. 
When SBC receives a request to book Patricia Morgan we provide you with their speaker fees, travel costs and check their schedules. We work closely with the host organization's event planning team and the speaker to handle the logistics and to relay or negotiate associated costs. Our talented team members then will work with our talent directly or their agent/manager/assistant to confirm the Canadian speaker fee and travel expenses, so that event planning teams can receive an official quote for the speaker appearing at the event. Speaker fees and travel costs vary per speaker and our role is to contact Patricia Morgan about your event, after we have connected with the event organizers to learn all the event details and/or conference program. Each booking request is unique since session durations and audience sizes can vary which may affect the speaker's fees. If you are looking to hire Patricia Morgan, we recommend filling out the booking request form so a booking agent from Speakers Bureau Canada can get in touch with our talent to help you coordinate with your team to engage the speaker for a successful event.
Speakers Similar to Patricia Morgan
Contact 
SPEAKERS BUREAU OF CANADA