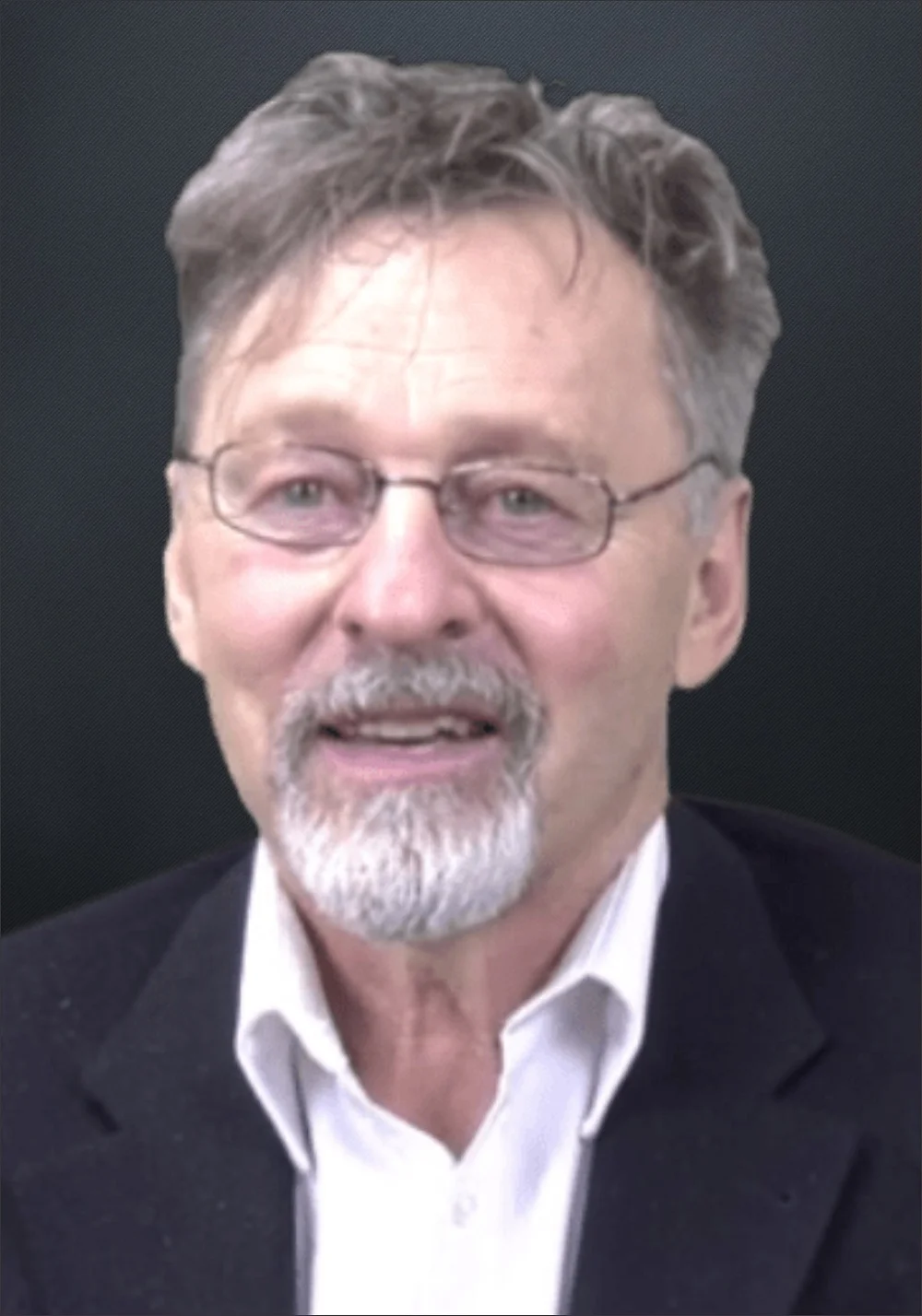 Kelowna, British Columbia
Mental Health and Resilience
Vic LeBouthillier is a mental health and resilience expert with an accomplished track record in applying advanced health sciences during his 40 years long career. Vic LeBouthillier has been focused on program development to improve individual self-care within populations, through group work and eventually integrating interactive web-based tools.
Change Management
Mental Health
Personal Growth
Resilience & Adversity
Teamwork
Conference
Education & Teachers
Healthcare
Inspirational
Lifestyle & Health
Motivation
VIC LEBOUTHILLIER BIOGRAPHY
Vic LeBouthillier has spent the past 28 years of his career applying advanced behavioural sciences, with a focus to prevent stress to enhancing human performance. In his 40 years long career, Mr. LeBouthillier has an accomplished track record in applying advanced health sciences to improving population health.
From 1979-1987, Vic's passion for building motivated him to start a construction company. This morphed into an engineering contracting firm that specialized in evaluating remedial action for structural deficiencies and carrying out the necessary work. During these years, his collaboration with Dr. Eric Burnet from the University of Waterloo's new Building Science Division enabled new developments in building preservation and design improvements.
In 1987-1999, Vic founded and lead Columbia Group, a human resource consulting firm. During its final four years, the company focused on supporting health care organizations to improve internal processes and human resource challenges. In 2004 Columbia Group name was changes to Streamline Healthcare.
During 1999-2004, Vic became CEO and publisher of Alive Publishing Group, garnering Canada's largest readership of a health publication that ultimately reached 1.2 million monthly readers. Alive won four IBPA Benjamin Franklin Awards™ for its publications on neural plasticity in the brain and the greater value of the Emotional Quotient relative to the Intelligent Quotient.
In 2004-Present, Vic's work in publishing led him to be confident that people have the capacity to bring about change in their life and to become their best self. This led to the creation of the Alive in-patient program in 2004. The target population for this program were those suffering from depression, anxiety and PTSD. Vic and his wife Farida continue to operate Alive in Kelowna BC.
From 2008-present, Vic and his team partnered with Dr Scott Miller and co-founded MyOutcomes, a clinical tool that helps mental/behavioral health clinicians increase their clinical effectiveness. MyOutcomes has been the recipient of the national United Kingdom's Mental Health Innovation of the Year award. MyOutcomes is currently used in over 24 countries by private and government mental health clinics and addiction centres. Users include the US Military and over 28 universities in their graduate training programs. Over 13 randomized clinical trials confirm that using MyOutcomes can double the effect size of mental health clinicians.
Over 13 randomized clinical trials confirm that MyOutcomes doubles the effect size of mental health clinicians. In 2015, Vic began consulting a team of thought leading academics, clinical professionals and educators and who founded The Resilient Mind projects (TRM). Compelled to make advanced neural, behavioral and social science more affordable and accessible to all people, Vic evolved in this work to become the team leader to build resilience training program that supports and trains people who exhibit a readiness to change and wish to increase their resilience. Clinical outcomes indicate participates who complete the 10 week training program experience 18% in resilience.
Vic LeBouthillier

Topic Presentations
the resilient mind
Keynote Presentation

A 21st-century measure to determine mental well-being and human performance.
tap into the human reservoir
Keynote Presentation

See how resilience training empowers people towards their best self.
competitive advantages in today's hyper competitive marketplace
Keynote Presentation

Our creative economy requires innovative workplace cultures.
play and laughter
Keynote Presentation

We don't stop playing because we grow old, we grow old because we stop playing – George Bernard Shaw
your psychology
Keynote Presentation

How our neuro plastic brains make it possible to optimize our psychological functions.
your energy
Keynote Presentation

Understanding how rejuvenation practices can restore energy.
why more joy over happiness
Keynote Presentation

Tapping into the constant of joy and how it empowers you.
family & friends
Keynote Presentation

How front row relationships optimize our psychological functions.
anger
Keynote Presentation

Why we can't function without this essential emotion and how to wield it appropriately.
interpersonal relationships
Keynote Presentation

How to sustain relationships and avoid fractures.
change
Keynote Presentation

Accepting change the easy way or the hard way.
How to book Vic LeBouthillier for an event?
Vic LeBouthillier keynote speaker is an expert presenter and has a wide range of experience speaking to a wide variety of audiences and organizations. Vic LeBouthillier delivers keynotes, workshops & training sessions. They may also host or emcee events. Hire Vic LeBouthillier from Kelowna, British Columbia for your event to inspire the audience to take action and make change in their work and their lives. Your workplace will benefit from our keynote speaker and their keynote talks and speeches will shift the mindsets or behaviours for the audience members in Canada. 
Interested in booking Vic LeBouthillier for an event?
Are you looking to hire Vic LeBouthillier for your event? Vic LeBouthillier Kelowna, British Columbia is a dynamic and engaging speaker that offers audiences researched content paired with expertise and a dynamic speaking ability. Vic LeBouthillier is also a Canadian corporate consultant and coach and facilitates workshops and training sessions for a corporate audience. Vic LeBouthillier is an expert keynote presenter and speaks on wide variety of topics. Hiring a great speaker for your event is important and working with a thought leader like Vic LeBouthillier from Speakers Canada's roster will engage audiences into the content of the presentation to bring awareness and a fresh perspective for their approach to their work and their lives. Book Vic LeBouthillier to educate, motivate and activate the audience through an interactive and entertaining presentation at corporate meetings and gatherings.
Known as a popular key note speaker in Canada, Vic LeBouthillier creates life changing experiences for the participants with practical insights and strategic advice they can implement right after the session. Working with a one our leading expert speaker like Vic LeBouthillier from Kelowna, British Columbia offers organizations a fresh perspective to assist the people of the organization. No matter if it is a government, association, or business crowd, Vic LeBouthillier is a perfect speaker for your event. Through unique practical insights for trending topics and years experience speaking to different organizations, Vic LeBouthillier focuses on changing individuals to make better decisions at work and their lives. No matter if you are holding an in person or virtual event, having an influential speaker such as Vic LeBouthillier will engage, motivate, and activate the audience to make a change in their lives and inspire action for results to meet organizational goals. Your workforce will benefit from Vic LeBouthillier's presentations and speeches, with measurable results set to shift the people of the organization and core direction of the company. Book Vic LeBouthillier speaker for your annual general meeting, conference, summit, or convention in Canada.
How much does it cost to hire Vic LeBouthillier for a keynote presentation or virtual event?
Vic LeBouthillier is an expert professional key note speaker with a lot of experience speaking and delivering engaging talks to organizations and audiences in Canada. Each of Speaker Bureau Canada's talent have different ways to assess their fees, and Vic LeBouthillier speaker fee ranges depending on the size of the audience, event format (in person or virtual), event location, and if the organization booking them is a non profit, association, government department/government agency or business/corporation. The speakers we work with are flexible with their fees, and it is important for us to learn more about your event before we approach them, as it is our role to work for you, and to help you find a speaker within budget. 
Please contact Speakers Bureau of Canada and provide us with your event details so that we can contact Vic LeBouthillier to check availability or confirm the pricing and associated costs to hire a great speaker like Vic LeBouthillier for your event. As Vic LeBouthillier's agent and as a Canadian top speaker bureau and talent agency for speakers, we are able to propose each event opportunity from each host organization's behalf to try to help you get in touch with Vic LeBouthillier and confirm them for your in person or online meeting/event. We can also provide and advise on the booking process and potentially negotiate their fee. Speakers Canada is a client focused speaker agency, and we work for you in finding good speakers for your team meetings and booking processes.
Vic LeBouthillier Disclaimer
Speakers Bureau Canada assists companies and event planning teams seeking to hire talent like

Vic LeBouthillier

for speaking engagements, virtual meetings, conference appearances, training sessions and workshops facilitations. Our Canadian speakers bureau does not claim to exclusively represent

Vic LeBouthillier

, however they are represented by Speakers Canada, and we work with them closely for their Canadian speaking opportunities and bookings. As Canada's top speaker bureau, we represent Canadian motivational keynote speakers and professional guest speakers that will be available on your upcoming events date and location that are withing the budget. Our talented bureau speaker booking agency can help find business speakers or celebrity speakers that aligns with each organization, audience, event theme and the topic themes you hope for the speaker to address in their presentation. 
When SBC receives a request to book Vic LeBouthillier we provide you with their speaker fees, travel costs and check their schedules. We work closely with the host organization's event planning team and the speaker to handle the logistics and to relay or negotiate associated costs. Our talented team members then will work with our talent directly or their agent/manager/assistant to confirm the Canadian speaker fee and travel expenses, so that event planning teams can receive an official quote for the speaker appearing at the event. Speaker fees and travel costs vary per speaker and our role is to contact Vic LeBouthillier about your event, after we have connected with the event organizers to learn all the event details and/or conference program. Each booking request is unique since session durations and audience sizes can vary which may affect the speaker's fees. If you are looking to hire Vic LeBouthillier, we recommend filling out the booking request form so a booking agent from Speakers Bureau Canada can get in touch with our talent to help you coordinate with your team to engage the speaker for a successful event.