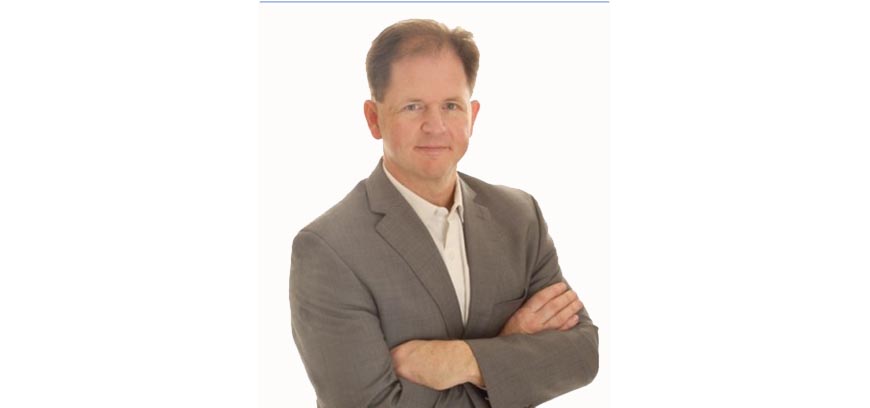 Gordon Sheppard
Communication, Meeting Productivity, Leadership Expert
Gordon Sheppard is on a mission to create awesome meetings for you and your organization. With his help you can say goodbye to unproductive meetings and hello to energized participants, enjoying real conversations that build profitability!
During his 25 years of work experience, Gordon Sheppard has facilitated, run and participated in more than 2000 meetings! He is a Professional Speaker, Meeting Facilitator, Consultant and Trainer who combines a Master's Degree in Business Administration with a Bachelor's Degree in Drama, and Prosci Change Management Certification, to deliver a unique, people-centred approach that will help you make your next meeting more productive and profitable.
Gordon Sheppard is the Author of How To Create Awesome Meetings, which offers a proven 10-step system that will help you take action and turn your meetings into a competitive advantage.  He has worked successfully with CEOs, executives, managers, employees, students and volunteers across all sectors.
He is available to facilitate meetings, help you build your organization strategy, participate in leadership development, coach your team, speak at your event, or direct a customized meeting improvement workshop.
Gordon Sheppard is also a proud husband, father, brother and dog-walker. He also loves hockey, playing guitar, mentoring and volunteering for worthy causes.
Topic Presentations


Should your last meeting have been an email instead?


Are you burnt out because you're getting called to too many meetings during the day, which means that you have to do your regular work at night?


These are just a few of the 'truth bombs' you'll discover in The Truth About Meetings (And How to Fix Them).
During this honest and practical presentation Gordon Sheppard 'tells it like it is' about why so many of our meetings are so bad. Not only does he say the things out loud that you've been dying to say, he also offers practical solutions that will help you turn your meetings into a competitive advantage.
If you're ready to get inspired by the guy who has run or participated in more than 2000 meetings, then this presentation is for you.
Learner Outcomes:


Identify bad meeting habits and discover why it's hurting your customers


Learn how to measure the actual cost of a meeting so you can stop wasting time and money


Get practical tips and information that you can apply immediately to make your next meeting more productive and profitable


Learn how to fire a bad meeting facilitator in the right way


Learn how to connect your meetings directly to your strategy so you can build a stronger organization and serve your clients at a higher level and more


Session Details: This keynote presentation is for senior leaders, CEOs, managers, board members, employees and volunteers who are seeking education and inspiration to take control of unproductive meetings so they can build stronger organizations.
Let's face it, most of us deal with unproductive meetings every day. You know the type of meetings I'm talking about:



When the executives talk more about golf than how to improve profitability


When you spend an hour figuring out which brand of gluten free hot dog to serve at the summer staff BBQ (I've actually suffered through that meeting)


When somebody leaves the meeting every 10 minutes to check their cell phone


Or how about when you spent 2 hours trying to come up with great new marketing ideas and you realized midway through that nobody in the room knew anything about marketing.


I could go on, but I can feel your meeting pain shooting through your eyeballs as you read this. I think we can agree that you can't afford unproductive meetings. Why? Well, they cost too much money, waste valuable time and frustrate your staff (which could make them quit).
Bad meetings affect your ability to serve you customers at a high level, and ultimately will cost you a lot of money.
This presentation demonstrates the 7 Awesome Meeting Habits That Will Make You Money, based on my experience in running and attending more than 2000 meetings.  Here are two:
#1 – State Your Strategic Objective at The Beginning of Your Meeting
Here's what will happen when you clearly state your most important strategic objective at the beginning of a meeting:


It will set the tone for the meeting, and focus everyone's attention on why you're all there


If anyone says something unrelated you can ask "Is what you're saying right now moving our strategic objective forward?"


At the end of the meeting, you can re-state the objective then and ask "Did this meeting move our strategic objective forward?" If the answer is yes, then it was a great meeting. If the answer is no, then you've got some work to do to make your next meeting more profitable.


#2 – Figure Out the Total Cost Of All Of The Meetings That Happen In Your Organization And CUT The Money Losers
Here's how:


Do a complete inventory of all of your meetings


Assign an average cost-per-meeting


Determine your total meeting cost


Now give your CEO a Kleenex to wipe the tears from their eyes when they realize how much money your organization is wasting on bad meetings.
Here are some cost-per-meeting examples:
Can your organization afford to spend this much on meetings? Which of your meetings are the most profitable? How can you repeat the best habits from your most profitable meetings so you can make more money?
You can love meetings, or hate them. But no matter where you're from you have to become an expert at attending meetings in your new country if you want to succeed. From job interviews to staff meetings, volunteer meetings to senior leadership gatherings and more, how you communicate during meetings in your new country will make or break your immigration journey.

Barriers

Now imagine this scenario. You are a new immigrant who wants to work in Canada. In order to get a job and keep it you'll probably have to:



Learn English


Upgrade your education


Deal with the reality that the first job you get will not be the job that you ultimately want and more


On top of all of this you'll also have to learn how to be effective during every meeting that you attend. For example, if you don't understand the way most Canadians conduct a job interview, it is likely that you won't know how to act. So while you may have spent a lot of time on your resume, all of your effort could be wasted because you do something negative during the interview. The same applies to all meetings you attend once you are hired, as well as any volunteer meetings that you participate in.
Another problem (that you may not even be aware of) is that you are used to the way people conduct meetings in your home country. For example:


India – Many people don't mind interrupting others during a meeting


Columbia – Many people will not question what the meeting leader says, because they have been brought up to not question an authority.


Barbados – Quite often meetings don't start when they are supposed to because they are on 'bajan time'


So how can you quickly adapt to make sure that your next meeting is as effective as possible?
Check Availablity
Travels From
Edmonton, Alberta
BOOKS
Check Availablity